---
Close
Close
How challenge-based learning teaches university students what the real world is about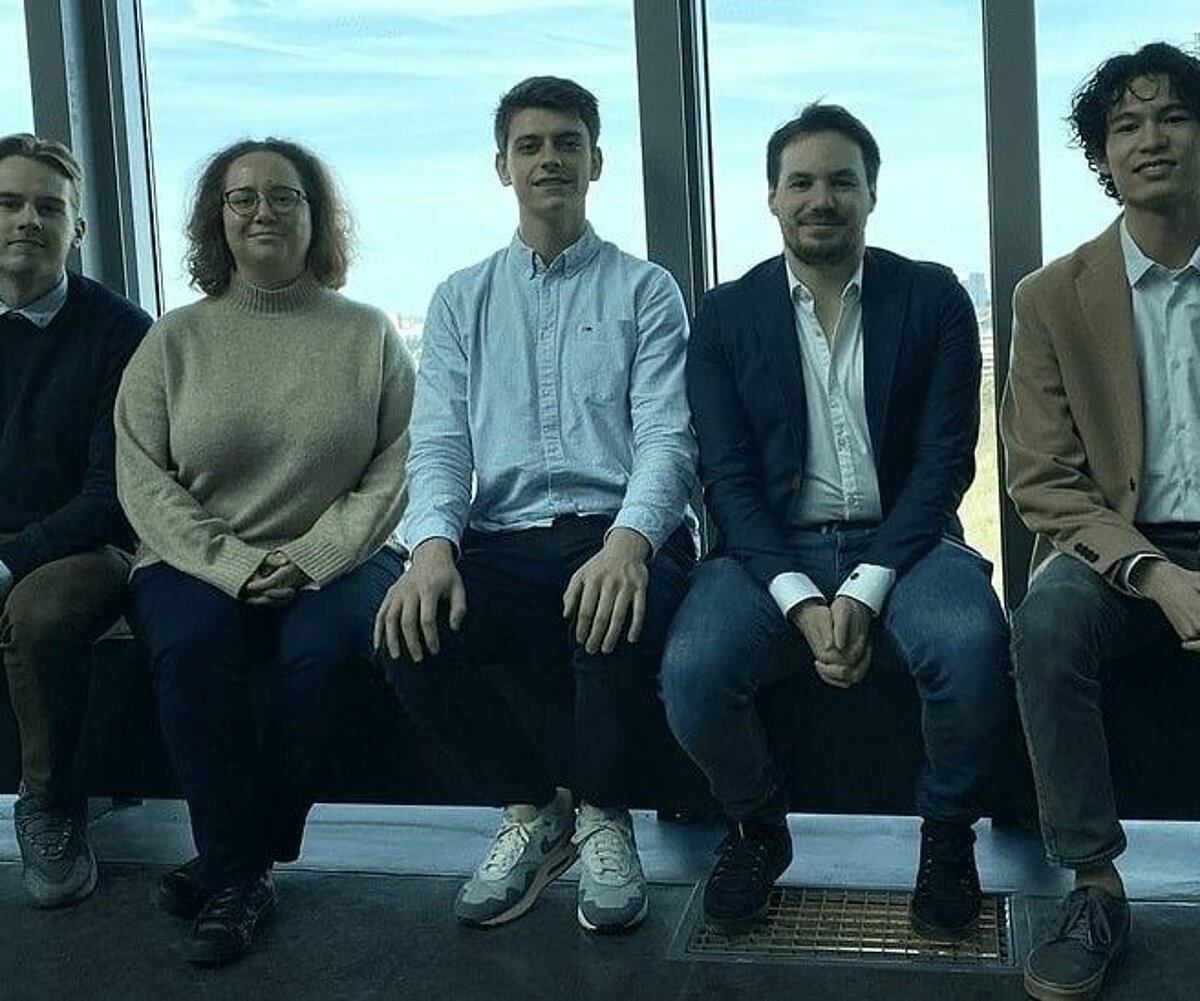 Although the changes education is experiencing, books, lectures, and notes remain the primary learning tools for university students. Yet, teaching them to put all this amount of technical information to work boosts their ability to adapt to working environments.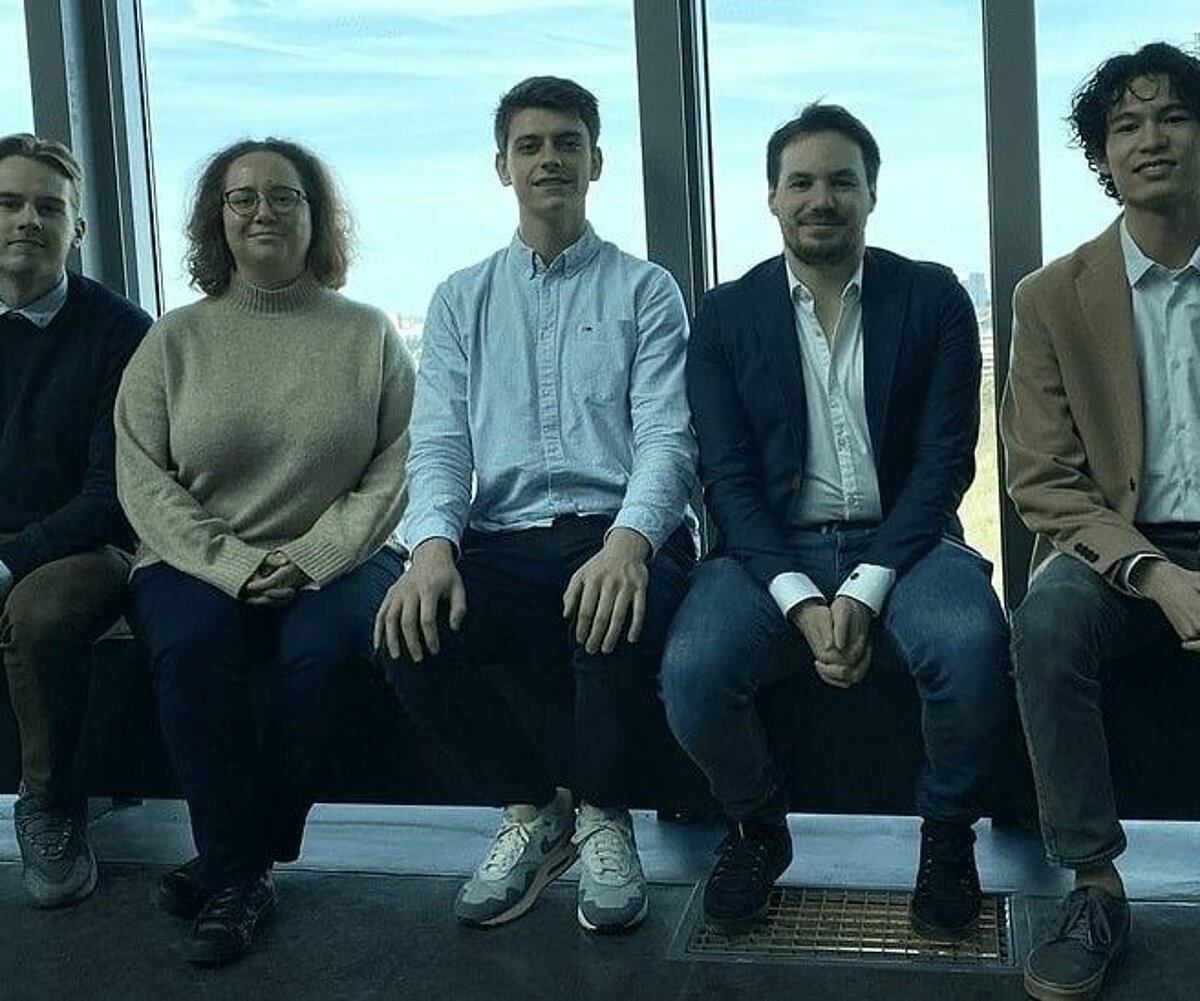 In the past few years, the Eindhoven University of Technology (TU/e) has offered more practical learning opportunities to complement what's being taught during conventional lectures. Theoretical knowledge remains the backbone, integrated by activities to exploit it and experience what the actual working world is about. Student teams such as the TU/e Ecomotive, Team Polar, or VIRTUe are just a few examples of the success of the university's endeavor.
In keeping stimulating students to work on innovative projects, the TU/e insists on challenge-based learning. Master students from different tracks and backgrounds are taught this course, which makes them experience real work dynamics just before they leave academia. In this class, they choose an open innovation challenge posed by university partners – mainly companies and public institutions in the region – and work in teams to find a solution to it. During a semester, they are pushed to think like entrepreneurs, and they develop their idea, concluding with a potential pilot project to implement.
Figuring out what the problem is
"Offered challenges are broad and can be described as having a non-running car, and then students have to find out where the problem is. It might be the engine, the electronics, or the car itself might not be worth repairing. Thanks to challenge-based learning, students can unleash their entrepreneurial and creative abilities, firstly by identifying the problem and then addressing it,"

Gert Guri, coordinator, and organizer of the challenge-based learning course.
Much of the educational value of the course lies in the fact that the challenges aren't posed by teachers but by societal stakeholders. Students directly discuss with challenge owner representatives, receiving their input and readjusting their idea accordingly – thus establishing a professional relationship. The challenge owners provide feedback on every step student teams take in developing their concepts. Graduates can always count on the guidance of their teachers – or coaches, as Guri prefers to define himself and his colleagues.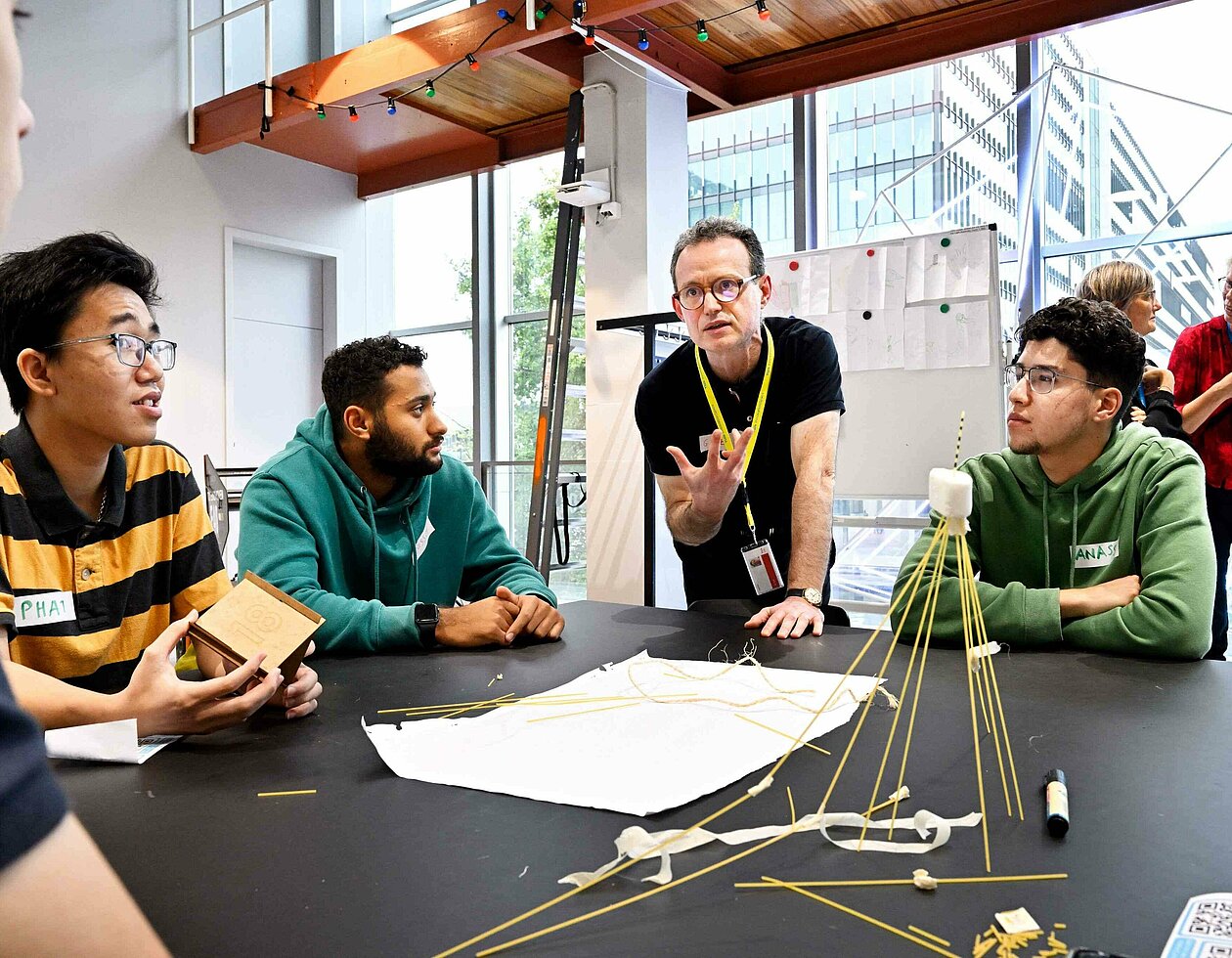 Sports to reduce stress at the workplace
A student team from one of the latest cohorts ideated Stressless, a startup that wants to improve employees' well-being. From the open challenge – finding a solution to reduce stress levels at the workplace – they devised a system to allow employees to sport, organizing activities for them. In other words, workers get a weekly schedule with the activities they're involved in, arranged in a way that wouldn't clash with their daily tasks. However, time is not the main constraint.
"Even though people like to sport, they often don't have the motivation. They don't want to do it alone, or their daily activities don't allow them to practice," says David Lodder, one of Stressless team members. The student team is trying to remove all the existing barriers, offering workers a way to exercise that suits them best. "To facilitate them in sport more, they can choose from a list of activities – such as walking, running, or playing ping pong – and free time slots based on their calendars. Then, we schedule them, making sure to do that when their co-workers can join,"

explains Délano Gaasbeek, another Stressless team member.
Establishing an entrepreneurial mindset
Teaching students how to be entrepreneurs and to make a societal impact – or at least showing them what it is about – is something Guri has done for years. In his recipe for success, the starting point is to make students move from conceptual to contextual, that is, how that idea works in real terms. Then, validation comes at every step. In this manner, students better figure out the real problem and if somebody is ready to pay for it.
Guri: "Not all students will become entrepreneurs in real life, but each one of them needs an entrepreneurial mindset. This means identifying the best technology to solve that problem, the solution's impact, and the best way to bring it to those affected by a given problem. Companies lament that fresh graduates need a few years to develop the expertise to work autonomously. That's what we try to prevent with this course. Every private or public organization asks employees to find comprehensive solutions to problems, not just the technicalities involved to overcome them."
Failure as a way to learn
During the first weeks of the challenge-based learning course, Stressless focused on investigating all the reasons behind the low sporting levels among workers, also noticing how healthier employees are less prone to absenteeism. Yet, to find the right formula and way, the team started from scratch several times. That's very valuable, per Guri, as failing is part of the learning curve.
"As we always say, 'It's not important if you hit the wall, what matters is that you don't hit the same wall twice.' Students are at the wheel, and we coaches are the driving instructors. We can only use the brake pedal if needed. We see they are heading to the wall, but we let them hit it," Guri stresses. In his opinion, daring to take risks is one of the ingredients that make a student a good entrepreneur.
He and the other coaches constantly push students out of their comfort zone to stimulate students to develop such an attitude. "When you're out of it or on the brink of it, you learn more. That's why they are constantly on the brink and daring to fail.
´´Failure is a way to learn´´
Better work environment
During the final weeks of the semester, Stressless conducted a one-week-long pilot test that involved five TU/e employees. From there, they could put their concept to the test and gather the first results. "You step easier into your colleagues' office because you know them better," told one of the workers who took part in the test to the students. If the primary goal is to enhance working conditions, engaging people in non-working activities allows them to know their colleagues better and to see them from another perspective. This ultimately results in a better environment at the workplace.
Other employees asked "why the activities stopped" and "when they would start again". At the moment, Stressless is discussing with the TU/e's human resources department how to conduct further tests and possibly establish a strengthened partnership. Meanwhile, the students are working on fully automating the organizing part through their own software, as they now only have part of the technology in place.
At some point in the future, the idea is to connect sports facilities, companies, and employees to provide employees with as many options as possible. Making stress-releasing activities and socializing more accessible is the end goal. For now, achieving a better understanding of the concept when scaled is StressLess' focus.
Getting comfortable in an uncomfortable zone
As Stressless members are about to graduate, many learnings will stay with them. "This course gave us a chance to experience what the real world is about," underlines Gijs Boekweit – also part of Stressless. "Interacting with the challenge owner was a rocky road to drive in, but it helped us learn things that we wouldn't have learned in a theory class," he adds.
"Of many things I learned, I'd mention the mental aspect. Dealing not necessarily with setbacks but with feedback that wasn't what you expected and how that might impact your motivation. In a way, to get comfortable in an uncomfortable zone,"

Lodder concludes.