---
Close
Close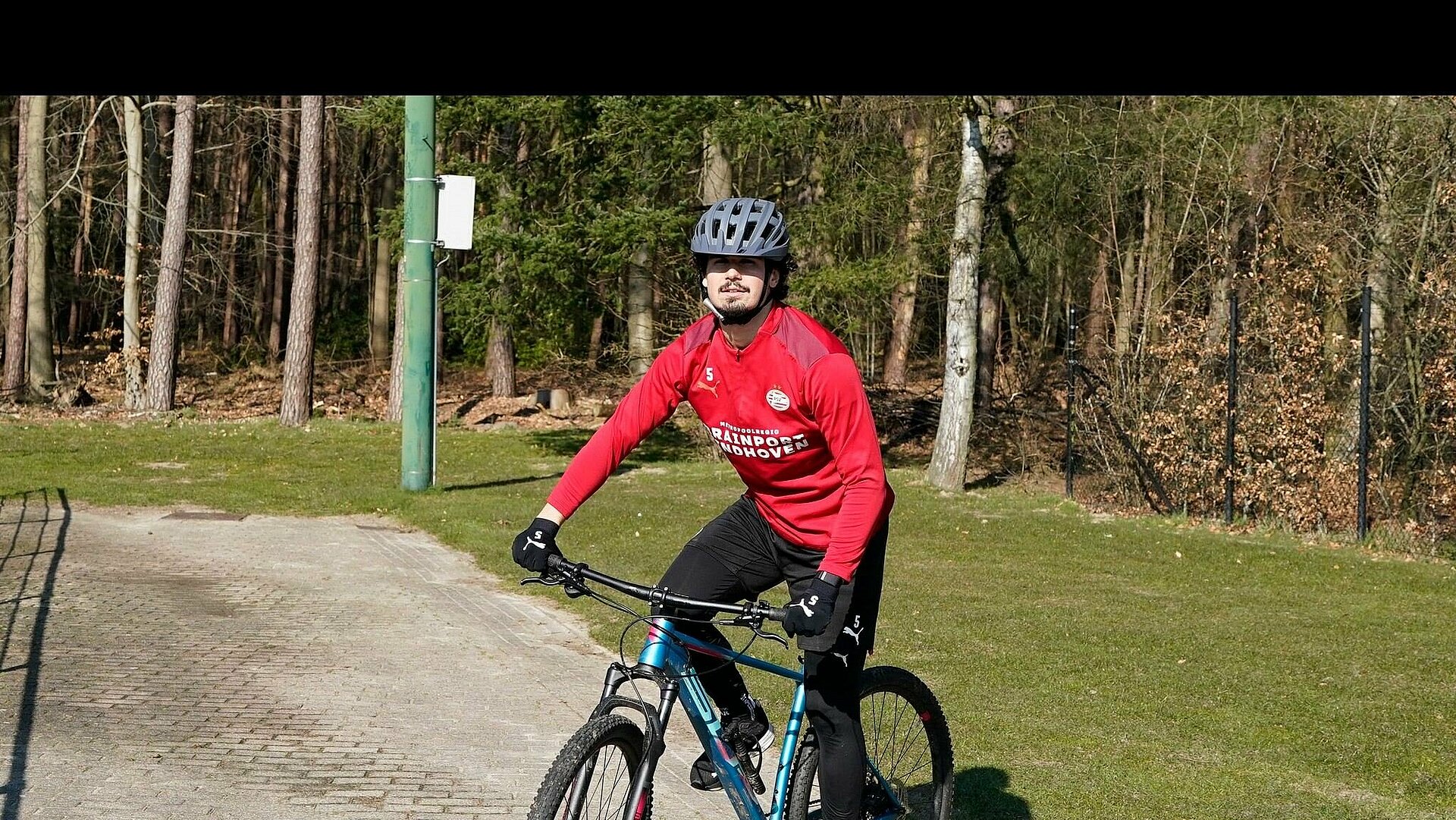 On your bike to work? This is how you do it!
Could you use a little help to leave your car at home more often and cycle to work? Set up your own cycling plan and enjoy the fresh wind blowing through your hair and the birds singing around you every morning.
Endless traffic jams, high fuel prices and the endless search for a parking space. These are just some of the frustrations you have to deal with when you go to work by car. But did you know it can be done differently?
While your legs spin smoothly and the wind blows through your hair, you can enjoy the rising sun and whistling birds around you. Enjoy nature and all the other beautiful things the area has to offer.
It is also healthier. You know: the more often you ride your bike, the fitter you will become. If you go to work by bike, you get two workouts a day. And yet you still prefer the car to your bike. Comfortable. Flexible. And familiar.
Can you use some help to leave your car behind more often and jump on your bike? Then put together your own bicycle plan using the steps below!
The question why you do something is the basis for a good plan. Why do you want to cycle to work? You can have many reasons for this: from a moment of relaxation and extra exercise to doing something good for the environment or your wallet. Is there a time lag? Then think back to your reasons for doing things differently. This will keep you motivated.
Set achievable and concrete goals. It is a fairly general goal and difficult to measure if you say that you will cycle to work more often. It is better to agree with yourself that you will bike to work twice a week.
Color your concrete goal by determining what you are going to do, when you are going to do it, and for how long you are going to do it. What will you do? Bike to work twice a week. When will you do it? On Tuesdays and Thursdays. How long are you going to do it for? one month.
Make achieving your goal as easy as possible. Do you need a new bicycle or accessories? Check with your employer to see if there is a bicycle plan or work expense plan. This will make the purchase of a new bike or accessories easier and you can go to work with a good means of transport and material.
Think about what else you'll need in advance. Will you put on a cycling suit or will you get on your bike in your work outfit? And is there a shower at work or is it not necessary to freshen up before the meeting? Go through step by step what is necessary to be able to (continue to) carry out your goal well.
Remind yourself of your set goal. It's nice that you've set yourself a goal, but something can always come up. Therefore, it is good to occasionally remind yourself of your goal by, for example, scheduling it in your calendar, hanging up a bill, getting your stuff ready or asking colleagues to cycle to work with you.
Make achieving your goal fun for yourself. Choose a different, scenic route. Put on your favorite music or listen to an interesting podcast. Or use the time to relax and not think about anything. The more fun you experience, the easier it will be to ride your bike.
Are you ready for it? Don't wait too long and make your own plan. Have fun cycling!
Author: Dr. Roel Hermans, Consultant health and behavior at Jumbo Foodcoach