---
Close
Close
Together we're fans with Bianca!
In this series, we speak to PSV fans from across the Brainport Region.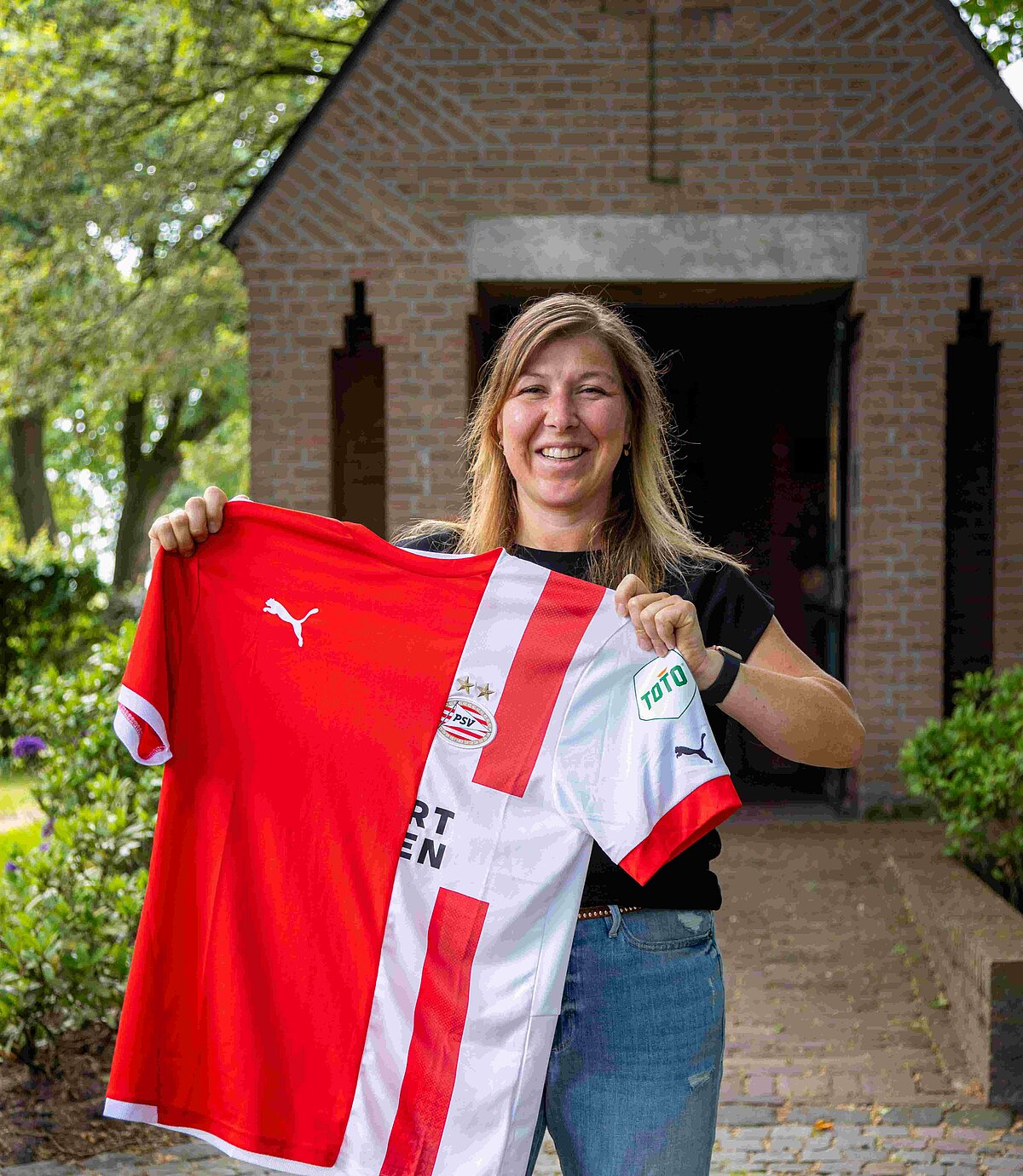 For as long as Bianca has known her boyfriend, he has been telling her: "It's not the PSV Stadium, it's the Philips Stadium!" Obviously, we are dealing with a real fan here. Bianca's boyfriend possibly was even happier than her, that she had won this special PSV shirt. Together they have been living in Nuenen for more than 8 years, where they have beautifully renovated a monumental building into a real dream house. Bianca has been working at Jumbo for 20 years in various positions with much enthusiasm.

Hi Bianca! What does it mean to you to be a fan?
When PSV wins an important match I really love to join in the celebrations. My boyfriend has had a season ticket for over 18 years. He visits with friends and I occasionally join them. But I personally am the biggest fan of Guus Meeuwis. When he performs his last shows next year, I will have seen Groots met een zachte G 28 times.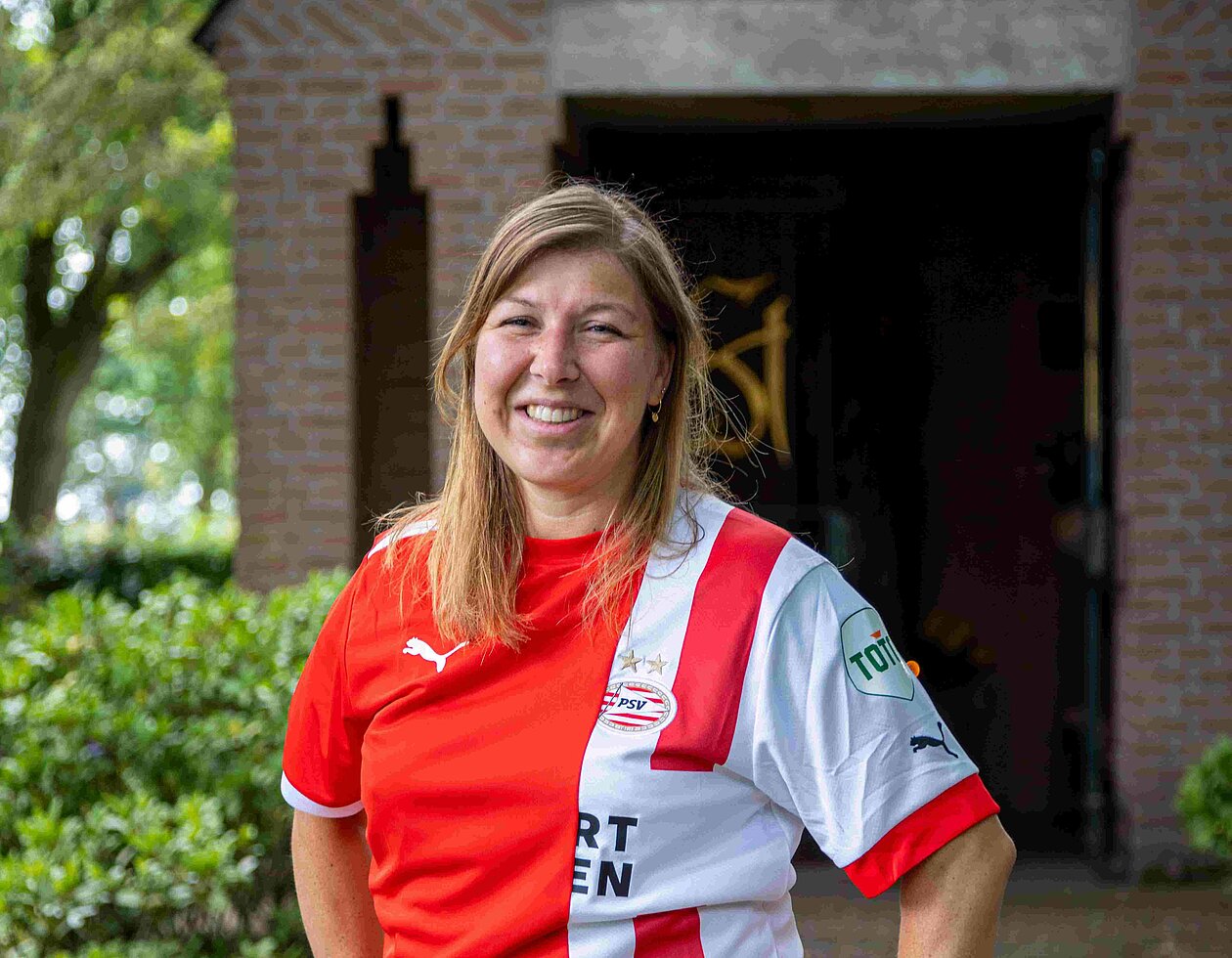 What do you think of the region?
When I think of the region I envision companies that can work well together and strengthen each other. What is invented here, for example at TU/e, is truly innovative. The region is also more diverse than I expected before I moved here, you find a big city here but also many charming villages like Nuenen. I got to know Eindhoven partly through the light festival GLOW. That is when you see the city and the region in a different way than usual.

The region is more diverse than I expected before I moved here
Brainport Eindhoven is on the shirt of PSV. What do you think of when you read that?
I've been working for Jumbo Supermarkets for a long time. They are also part of the Brainport Eindhoven x PSV partnership. During the corona period, that's how I got to know Brainport Vitality. It's a program of 11 lessons to work on your vitality. It allowed us to take sports lessons in the Philips Stadium, on the mats next to the field and around the stands. I really enjoyed doing that. I really continued to exercise more, even after the course was over.
What do you think of the "Are you also in the red this month?" campaign?
Everything is getting more expensive nowadays. You can notice in the supermarket and many other places too. The issue is a hot topic, but people in the Netherlands don't really talk about it. So I think it is very positive that PSV and Brainport are making money more discussable. And an action in the stadium like this definitely reaches a lot of people. I think it is a very good initiative!
Thanks Bianca! And have fun with your unique PSV shirt!
Read more about help with money concerns