---
Close
Close
Specially for our youngest pioneers!
No one can choose where they are born. There, however, is one place where -compared to other places- you find a spread bed. And that is where your crib is. You were born among pioneers. A mentality that is in the the region's air and in our genes. When you grow up, you can conquer the world with your head, hands or feet. Because this is the region where we lay a foundation for all innovations. This is where thinkers and doers work togetheron shaping tomorrow's society. So dream big! Here you can become anything you want to be: varying from a professional football player to a technician, designer, nurse or cook. That is why we call our region: Brainport Eindhoven, home of pioneers. And you are part of that now.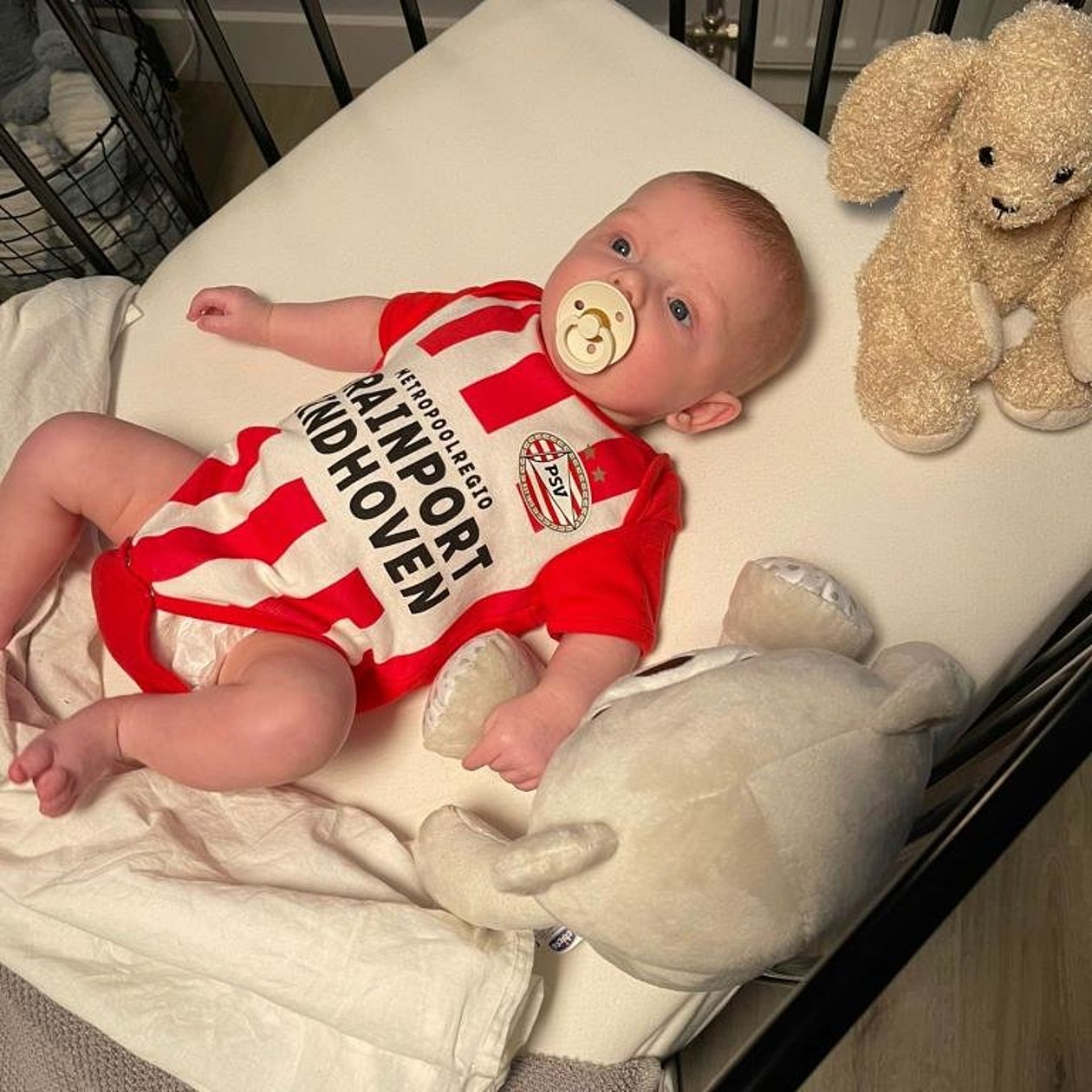 Let's celebrate your birth
Brainport Eindhoven is the place where numerous innovations come to life and a place where more than a thousand babies are born every year. They are tomorrow's pioneers! And that makes us proud. Proud of the entire region and everyone who wants to be a part of it.
The limited edition PSV rompers were temporarily available in February 2022.
To our youngest pioneers on behalf of all partners that participate in the partnership Brainport Eindhoven & PSV: ASML, Philips, VDL GROEP, JUMBO, Swinkels Family Brewers, High Tech Campus and CSU.
More about partnership PSV