---
Close
Close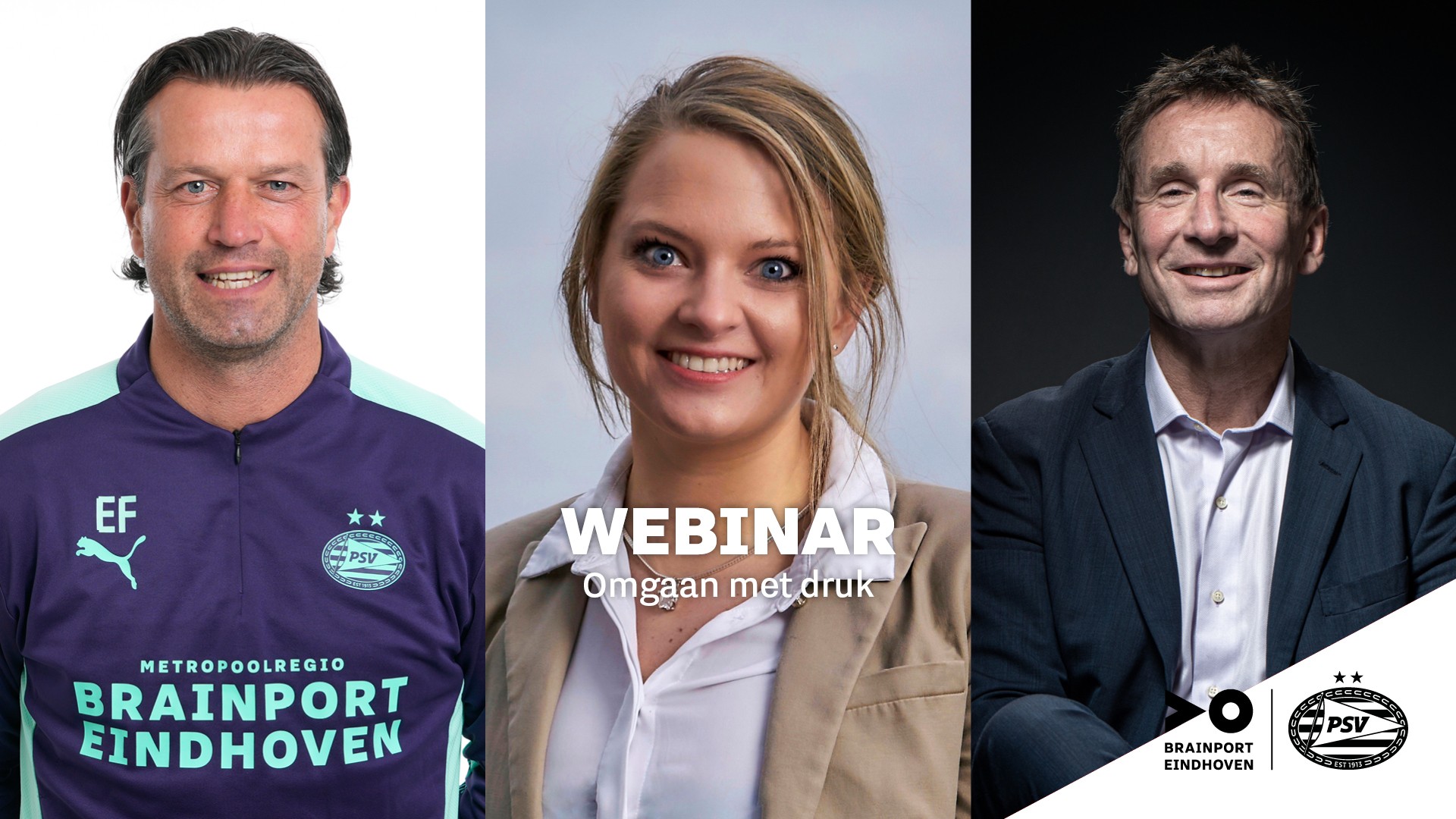 Webinar 'Dealing with pressure'
Webinar 'Dealing with pressure'
Do you sometimes have the feeling that you are burnt out, that you have no energy or that you experience stress or pressure? You are not the only one. Approximately one million people in the Netherlands suffer from burnout-related complaints. Another 1 million use antidepressants and 1.3 million suffer from anxiety disorders. Apparently, we are all doing something that our bodies and brains were not made for. But it is not always talked about.
The brain is over-stimulated, how do we get back to being truly healthy and mentally fit?
During the webinar 'Dealing with pressure', which takes place on Tuesday 29 March from 7 pm. to 8 pm., we make the subject discussable. Together with Ernest Faber, former professional footballer and currently Head of Youth Training at PSV, neuropsychologist and scientific publicist Dr. Erik Matser and PSV lifestyle advisor Nina de Rooij, we will go deeper into the subject.
THE WEBINAR IS IN DUTCH
Replay the webinar here.
Speakers
Ernest Faber played more than ten years in the PSV first team. The born Eindhoven native was known as a tough defender and a valued force in the team. After his career as a player, Faber always remained active in football. He was trainer at NEC, FC Groningen and PSV. Currently, he is Head of Youth Training at PSV.
Erik Matser is a neuropsychologist, university lecturer, scientific publicist and sports psychologist. He is especially known for his brain research and mental coaching of top athletes, artists and business people. He worked for fifteen years in the Sint Anna Hospital in Geldrop and since 2008, together with his wife, has had his own Neuropsychology Outpatient Clinic in Helmond. Here he supervises people who suffer from residual brain damage (memory problems, concentration disorders) and people who suffer from loss of energy, memory deficits and attention disorders as a result of physical (overtraining) or mental overload (burn-out).
As a PSV lifestyle advisor, Nina de Rooij is closely involved in the development of the PSV Brainport Vitality Platform and guides more than a hundred people every week towards a healthier and more vital lifestyle.