---
Close
Close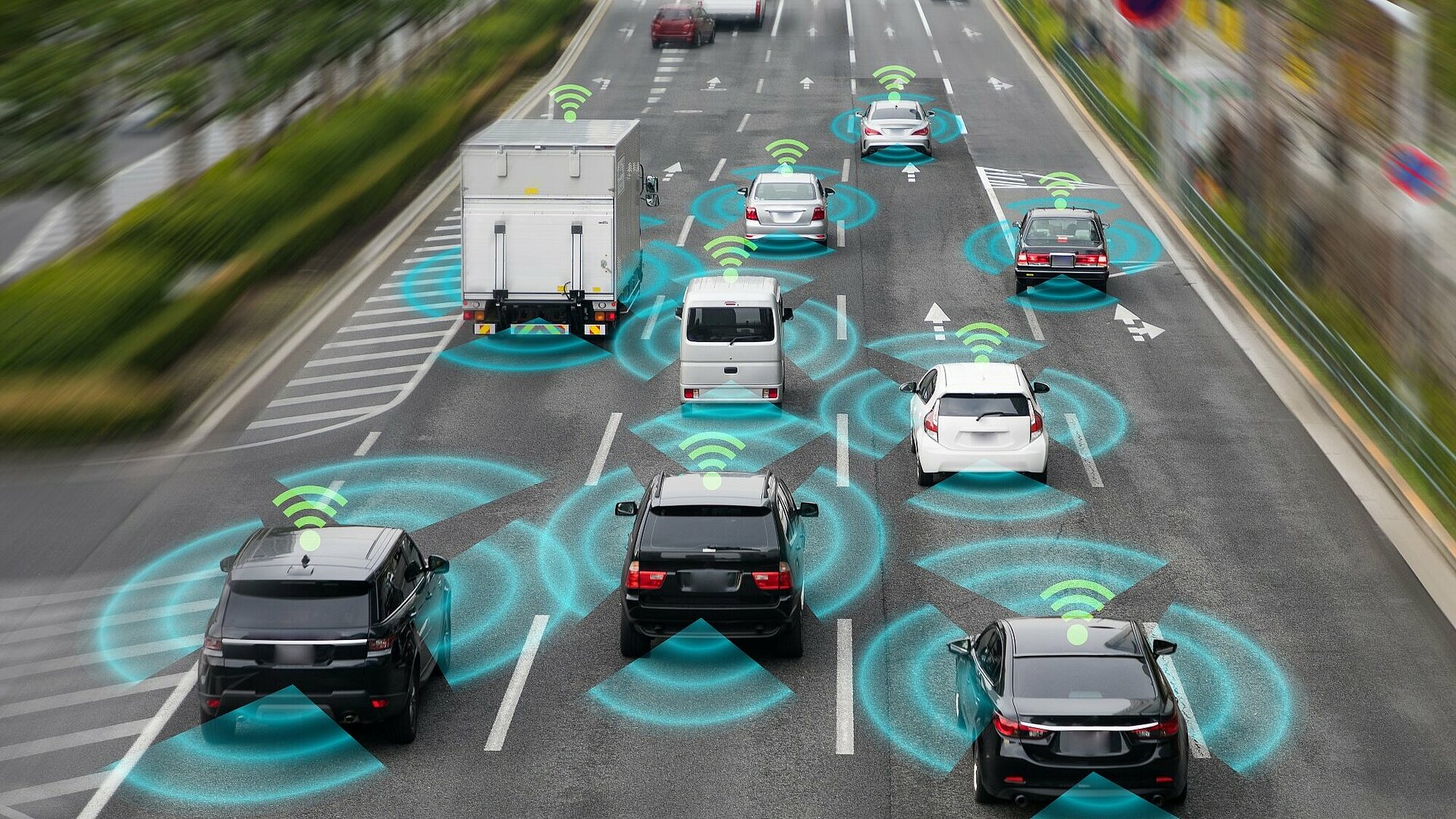 Embassy of mobility - 3 DDW tips
During Dutch Design Week, there is much to see and experience, but for the most current solutions to pressing issues, you can go to World Design Embassies. Here, various stakeholders collaborate on an equal footing on complex societal issues. Open coalitions are formed to link the power of design to national transitions. The focus is on realizing missions around themes such as health, safety, mobility, sustainability, and inclusivity.
In this list, we highlight one of World Design Embassies each time with some projects.
Embassy of mobility
How can we create livable cities together? How can we ensure that people remain curious about their surroundings and actively explore? And what role can artificial intelligence play in engaging residents in the development of their living environment? Read more here.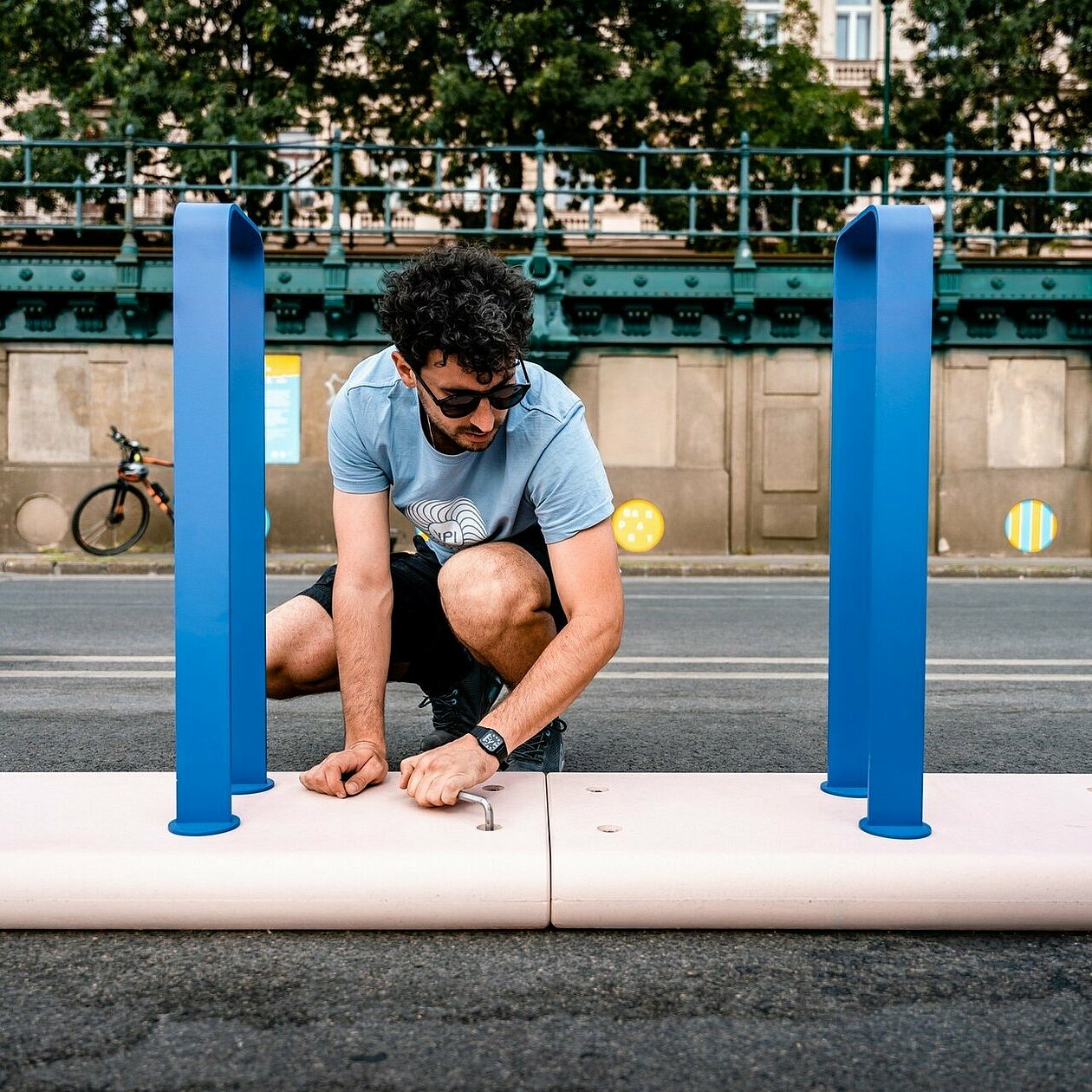 1. VELÓ MONÓ LENA, Péter István Varga and Márk Nagy-Mihály
VELÓ MONÓ LENA responds to the rapid growth of micromobility, especially the use of bicycles, as a result of the corona pandemic, rising fuel prices and health trends. The challenge lies in the fact that urban cycling infrastructure cannot be expanded at the same rate, especially in congested areas where it is difficult to create good cycling facilities, especially in cities where cycling is not considered a daily mode of transportation.
This project uses the flexible approach of "tactical urbanism" to provide temporary solutions for bicycle infrastructure development. From the perspective of cyclists, two key issues are identified: storage and safety. These challenges are addressed with specially developed flexible and temporary solutions: the mobile bicycle storage VELÓ, the mobile bicycle stand MONÓ and the removable bicycle lane separator LENA. These innovative features have already been implemented in temporary public spaces and pop-up events in Budapest. Moreover, VELÓ will now also be tested by visitors of Dutch Design Week.
2. City Visions, Jorrit van der Heide
Stadsvisioenen, led by Jorrit van der Heide, explores the question of how we as a society can strive for a more sustainable, inclusive and socially inclusive living environment. This project approaches this challenge from the perspective of "design for societal transformation" and highlights the need to view the shape and values of our habitat in an innovative way.
This initiative is a response to a society in which the views of experts and policy makers guide urban development. In contrast to this common practice, City Visions recognizes the growing importance of residents' involvement in shaping their own living environment.
City Visions allows residents to explore, share and discuss their ideas and opinions about the city. Using artificial intelligence, they generate fictional stories of the future, resulting in a more diverse and inclusive dialogue about the development of urban areas. By embracing a citizen-centric approach, City Visions strives to promote a lifestyle that benefits both people and the planet.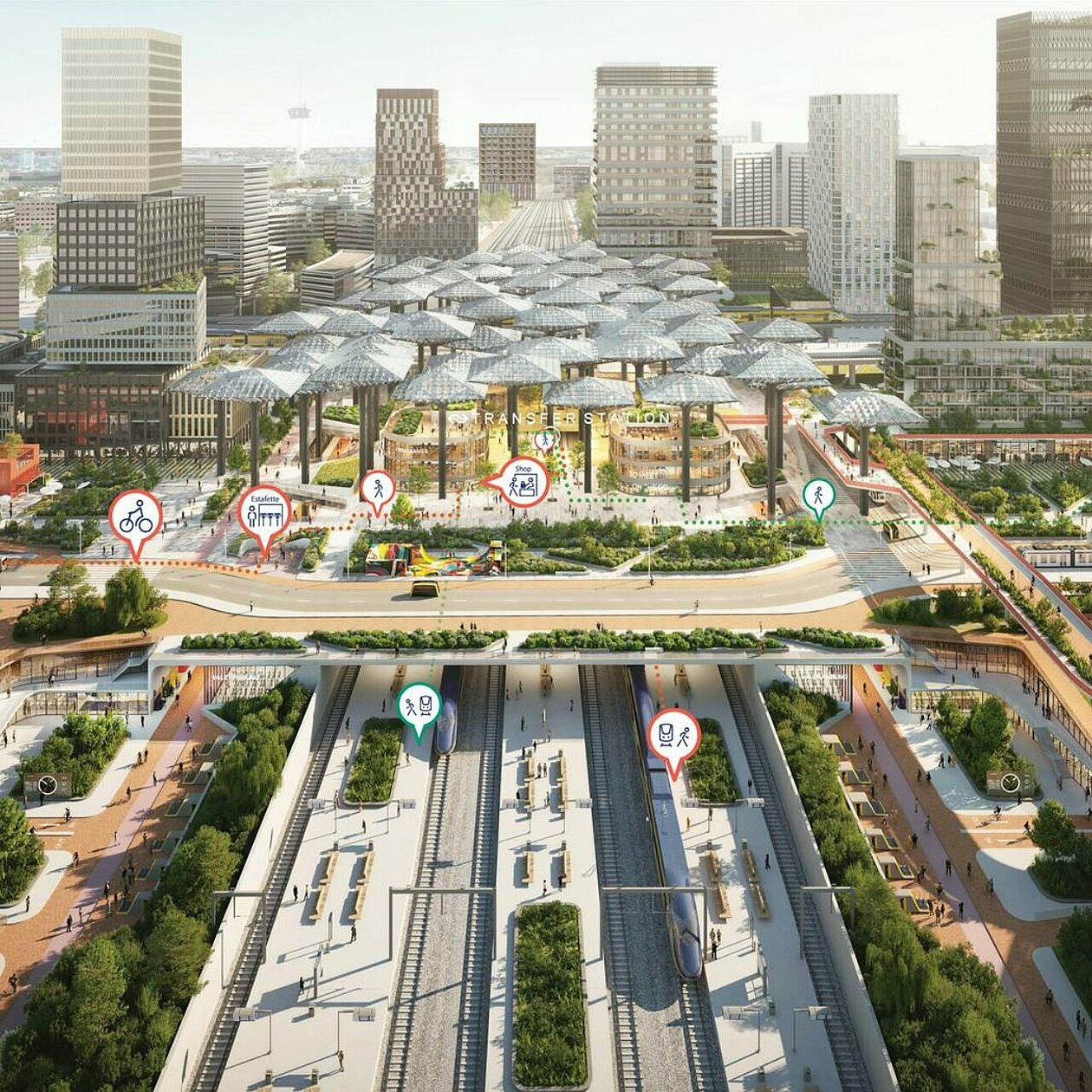 3. 'The Romance of the Journey,' Mecanoo
Discover 'The Romance of the Journey' by Mecanoo, where mobility is seamlessly integrated at different levels and locations in the city. Mobility is as commonplace as living, working and relaxing in our modern society. That is why it is important that the way people move is in line with their personal needs and activities.
At the Embassy of Mobility, visitors will have the opportunity to experience how a seamless mobility experience leads to a more romantic world. The interactive model "Journey to the Future" shows mobility in various environments, from city centers to rural areas.
Also on display are videos and virtual presentations of a new train interior designed specifically for different types of travelers.Also on display are examples that show how mobility can be more than just movement from A to B. Such as Kaohsiung station in Taiwan, which is not just a stop but also adds value to public space and activates the local community. Or the vision for Dordrecht's railroad zone, which is full of opportunities for better accessibility, climate adaptation, housing and socioeconomic growth.
Architectural firm Mecanoo invites visitors to explore this journey.