---
Close
Close
Sustainable leader #3 Best Wool – Recyclable rugs and carpet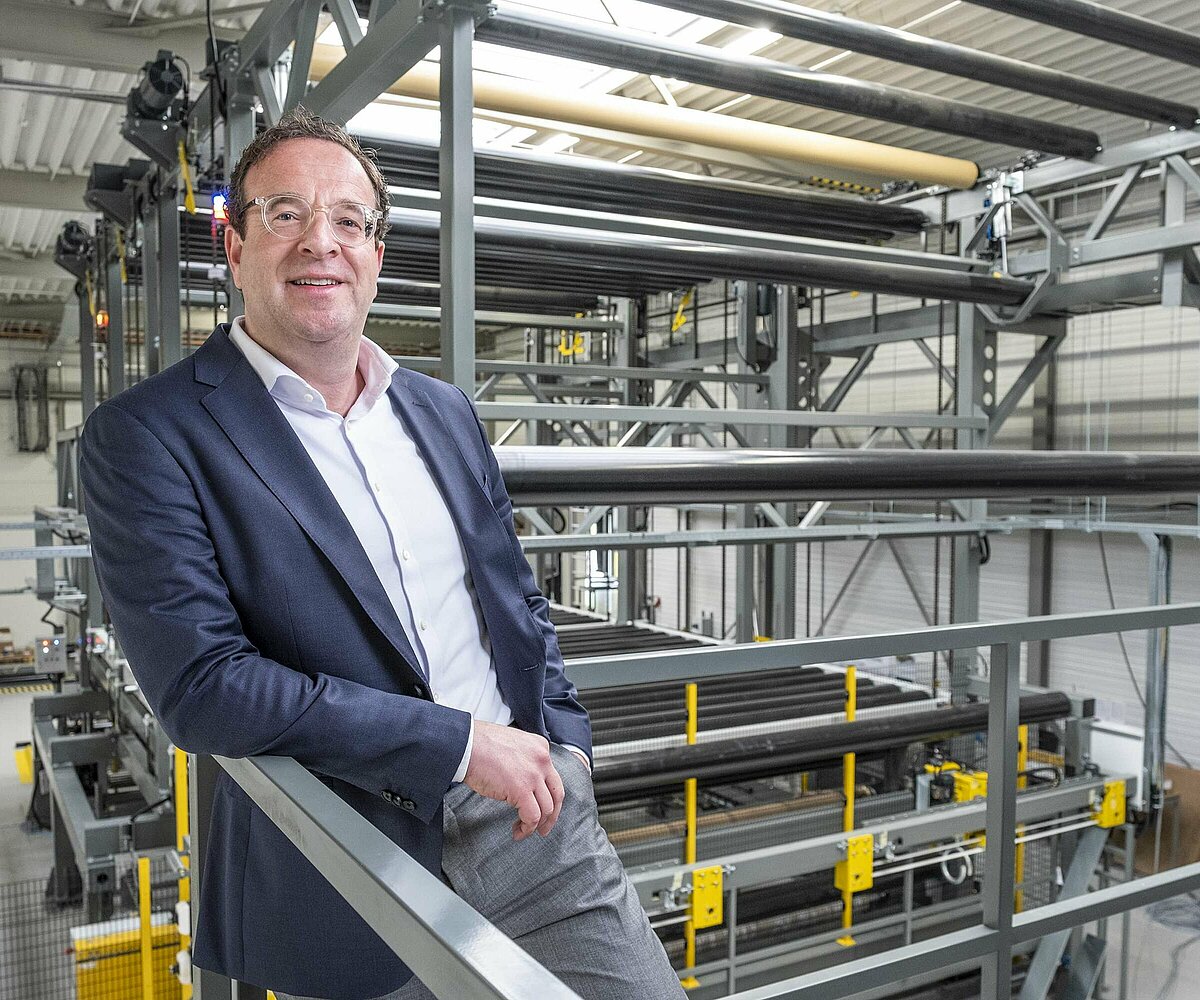 Do you want to make your company more sustainable or do you want to get started with Corporate Social Responsibility? But don't you know how? In this section we speak with entrepreneurs from the Brainport region who are already well on their way in the transition towards a sustainable economy. What can we learn from these pioneers? This time we speak with Yvar Monasch, director and owner of Best Wool. By building an innovative laminating machine for gluing, the manufacturer is the first in the world to produce fully recyclable wool carpets and rugs in-house.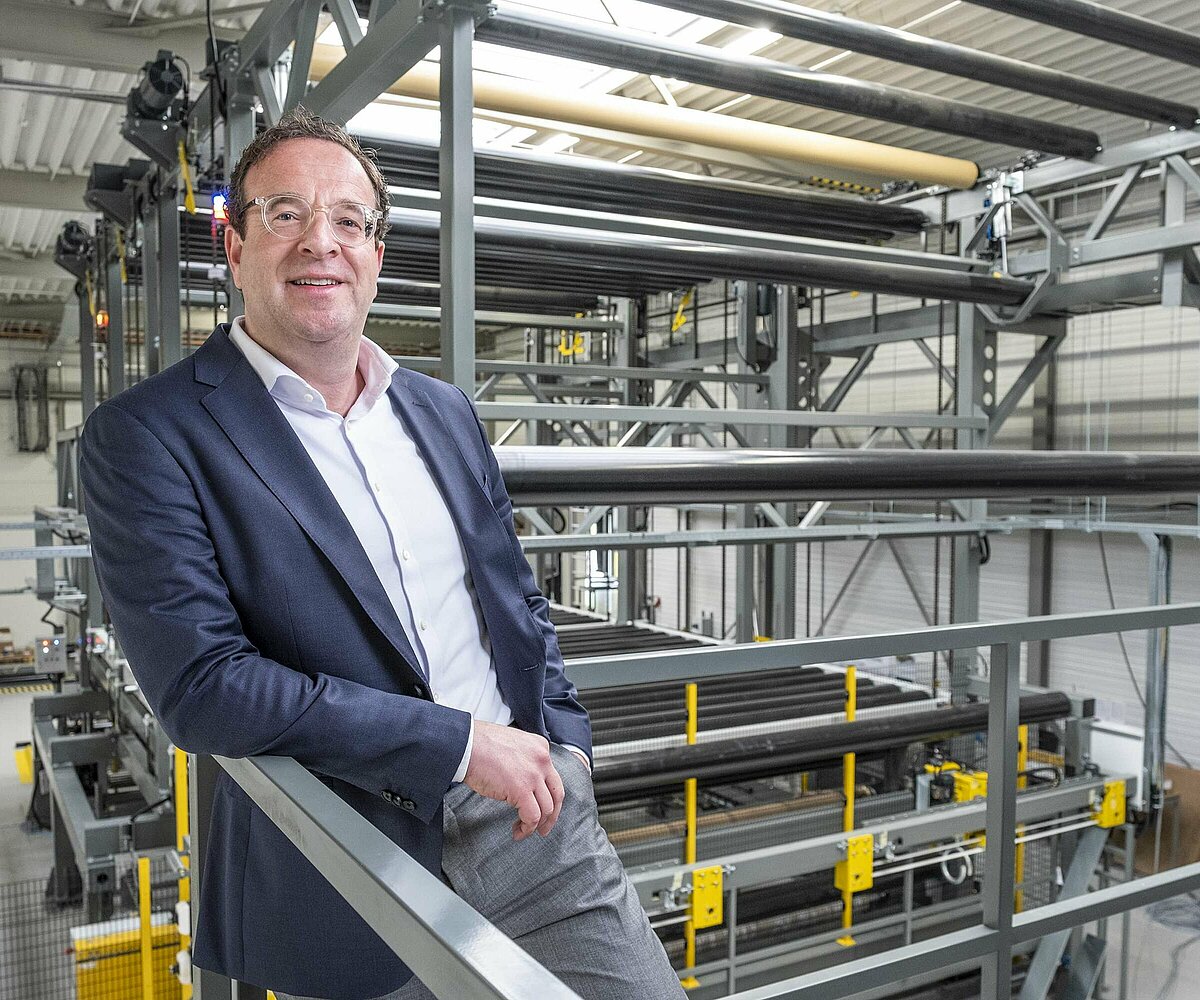 Luxurious, sound-absorbing and soft on the feet. Those are the first words most people think of when they think of a carpet or rug. But Best Wool from Best in Brabant adds another word: sustainable. The specialist in wool floor coverings has been around for over 40 years and has always had an eye for the planet. "Wool is a natural product. In the winter, sheep need that wool, but it has to be removed in the summer," says Yvar, who has been with the company for 25 years this year and has been in charge since 2001. "We try to treat that wool with as much love as possible and to make something beautiful out of it."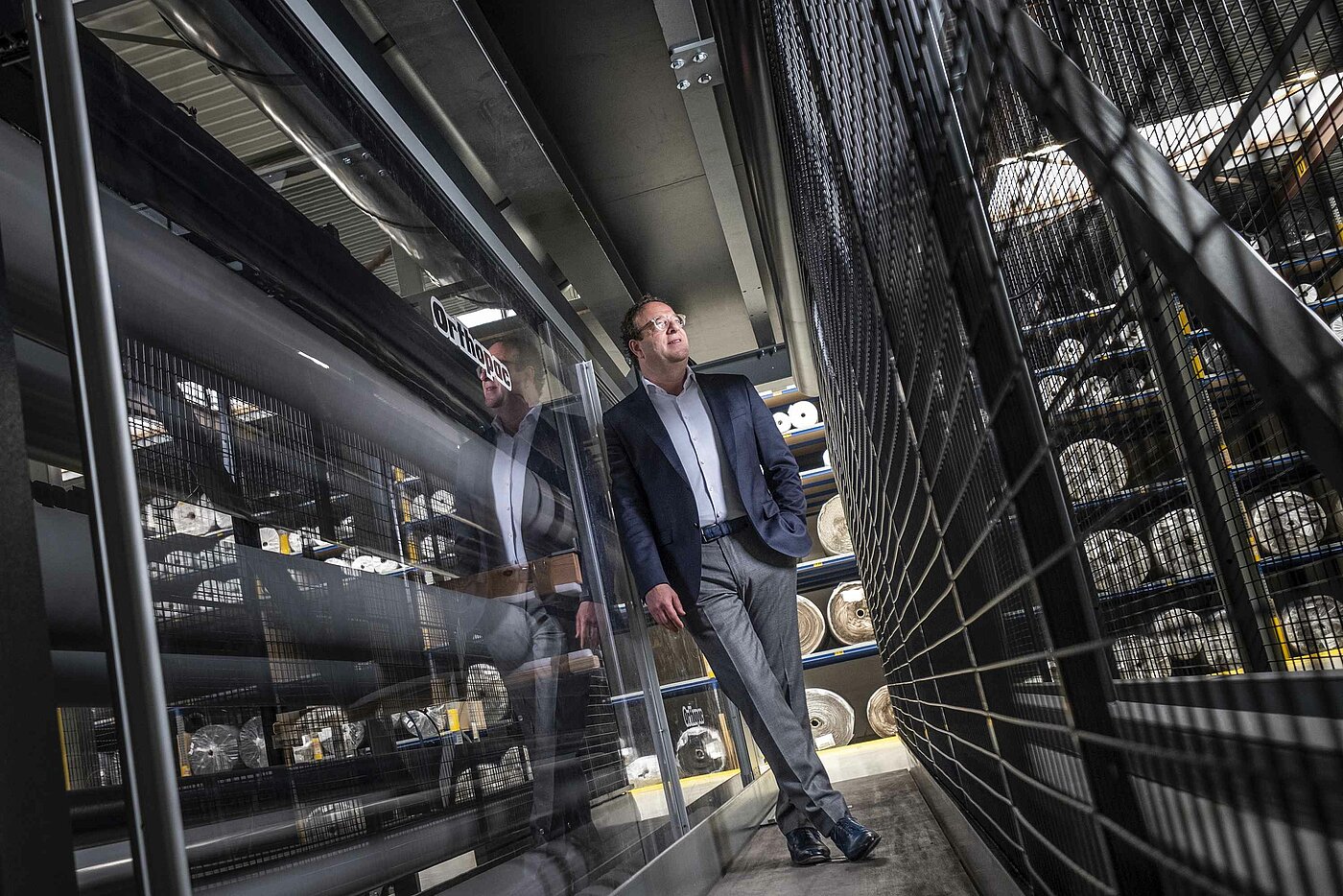 Closed cycle
When he started, Yvar was not entirely at ease. The product had to be better. More sustainable. And when thinking about that proces, Yvar immediately comes up with the first tips for entrepreneurs who also want to get started with improving the sustainability of their business processes. "Follow your gut, so that you are ahead of your time. Back then I looked at our products and thought: our products are not 100 percent recyclable and that cannot be the intention in the long term. It didn't make sense. " Much of the wool was already reused, but the underside of the carpet and rugs was synthetically glued and therefore not recyclable. Around 2007, Yvar had a growing ambition to achieve a closed cycle and to produce recyclable woolen rugs and carpets as a forerunner in the carpet industry. What followed was an innovation process that lasted fifteen years.
Steps
That process was developed step by step. The first thing Yvar did was to involve people from outside the process, who had more expertise. "The people who work here know everything about wool but never before have we produced carpet backing or glue ourselves. This was what I call pioneering: I couldn't copy anyone. So I contacted the University of Graz, which specializes in enzymes. The University of Barcelona also joined, as did sustainability partner TNO. We also spoke with all kinds of experts, such as a chemist and a machine builder." What followed was a project plan, European subsidy and ultimately a process of trial and error that lasted for years. The search for an ideal composition of a carpet backing and durable adhesive required a long haul.
Investment
Two years ago, Yvar decided that the compositions were good enough. In hindsight, he should have made the decision sooner. "I hesitated a little too long and therefore lost time. That's the critic in me. But we now have something that we are very proud of." At the end of 2022, construction of a unique laminating machine was started. The investment costs for the entire project, eight million euros, were made possible with the help of Rabobank. Quite an investment, but according to Yvar it is worth it. "The machine glues the wool top layer to the polyester carpet backing with a durable polyester adhesive. For the glue and the technology we work together with Niaga® (read backwards: 'again'). When the carpet or rug is returned after use, the wool top layer can be easily separated from the carpet backing. Then both the wool and the back can be given a new destination."
Five percent of the annual production (about two million square meters) is now made with this special carpet backing. Now that the new technology is available, that percentage only increases. "All rugs are also provided with a unique QR code, so that the end user can see exactly which materials have been used, what the origin is, when it was produced and which product journey it has completed," says a proud Yvar. "Moreover, thanks to that code, suppliers and users can easily initiate the removal of the carpet."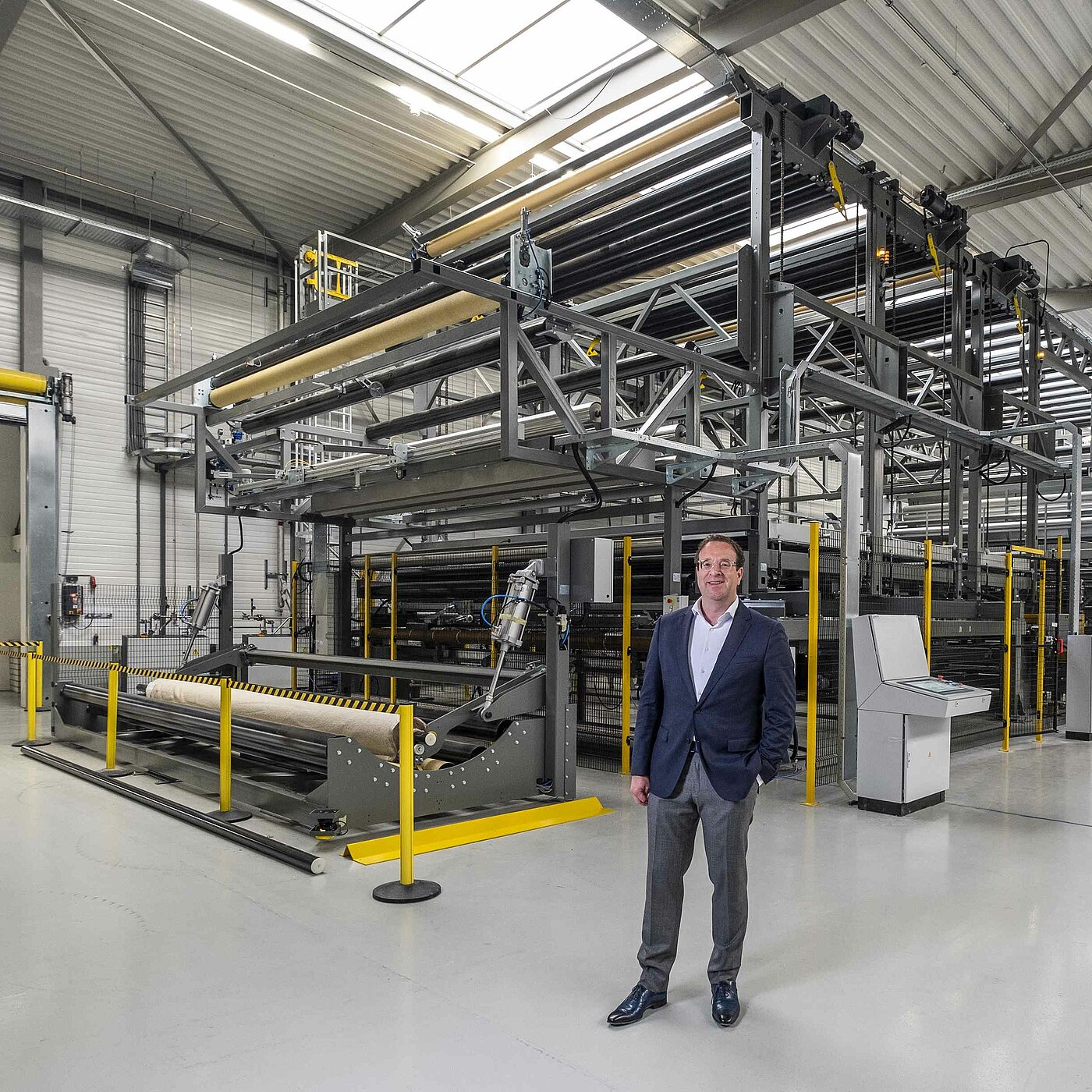 Breeding ground
Best Wool has now also started developing a machine to separate the carpet. Because collecting and separating valuable materials, is the ultimate goal. "The materials can soon be reused as raw materials. And the wool? We give it back to nature. There are dozens of applications for this. I myself am very fond of the possibility of using the wool in areas where little growth is possible due to drought, for example in northern Africa. Wool retains water and seeds and is therefore literally and figuratively the perfect breeding ground for plants." He hopes to be there by 2025 at the latest. Yvar is looking forward to it. "Then we can really say that we have a closed cycle."
Would you also like to become a sustainable leader? Tips from Yvar:
1. Zoom out and have the guts to draw conclusions
"As entrepreneurs, we are busy with the issues of the day. With that mindset, many entrepreneurs hope that they can become fully circular with a small adjustment in ingredients. But usually you need a completely different kitchen. Zoom out and dare to conclude that something needs to be done in a totally different way."
2. Start small
"Sustainable entrepreneurship is complex. How do you manage complexity? By making it small. Start by providing insight into what has been processed in your product and the journey the product has taken. And then improve its sustainability step by step."
3. Be transparent towards your bank
"If you think: oh, the bank is coming, what shall I say? Then something goes wrong. Involve them in all subjects that matter, positive and negative, then you have a better chance to get a loan."
This series of stories was made possible by Brainport Development and Rabobank.