---
Close
Close
In the future, you can tailor ready-made meals to your personal needs at the touch of a button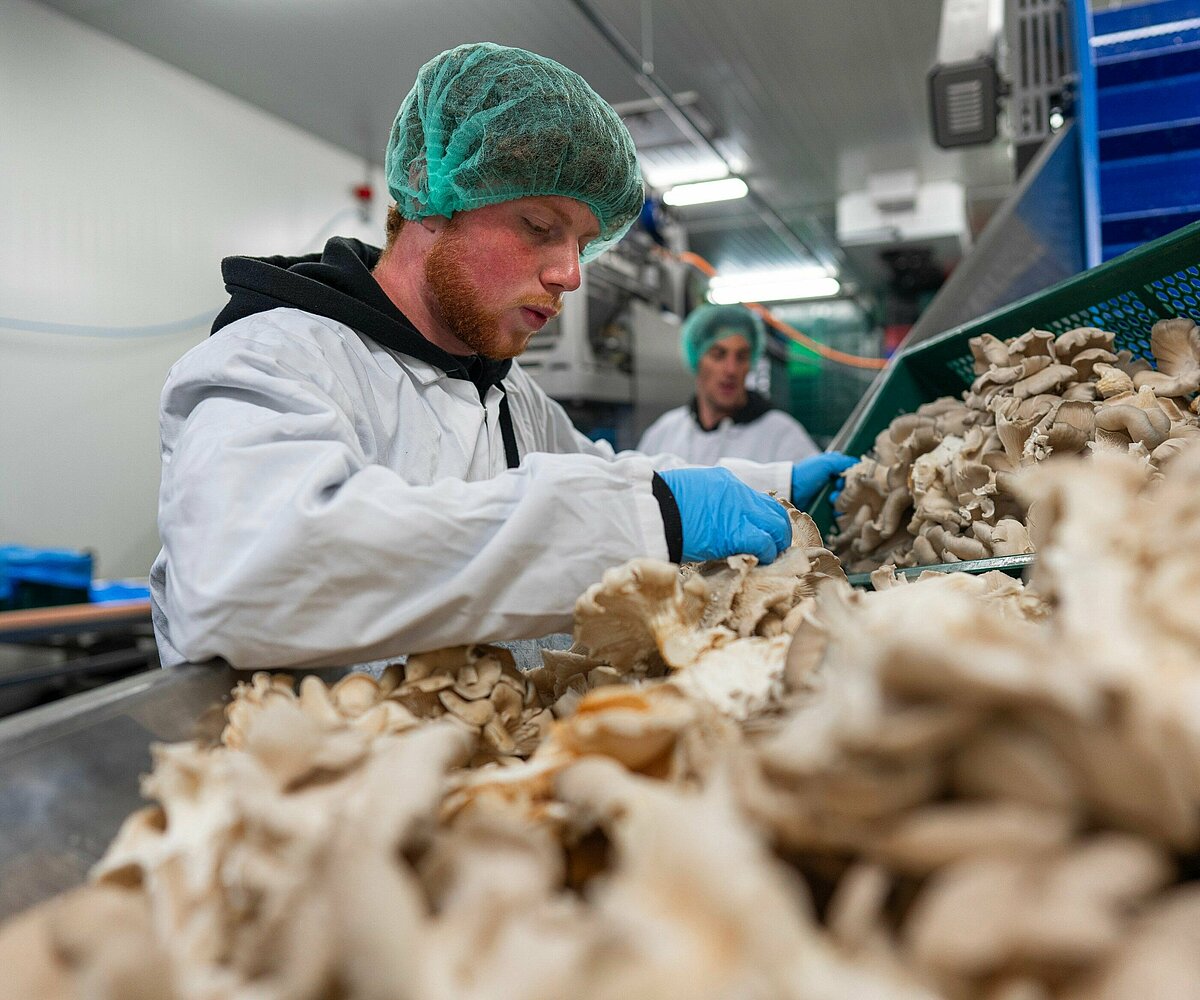 In the future you will be able to put together your own ready-made meal. It will roll right off the conveyor belt at the supermarket distribution center.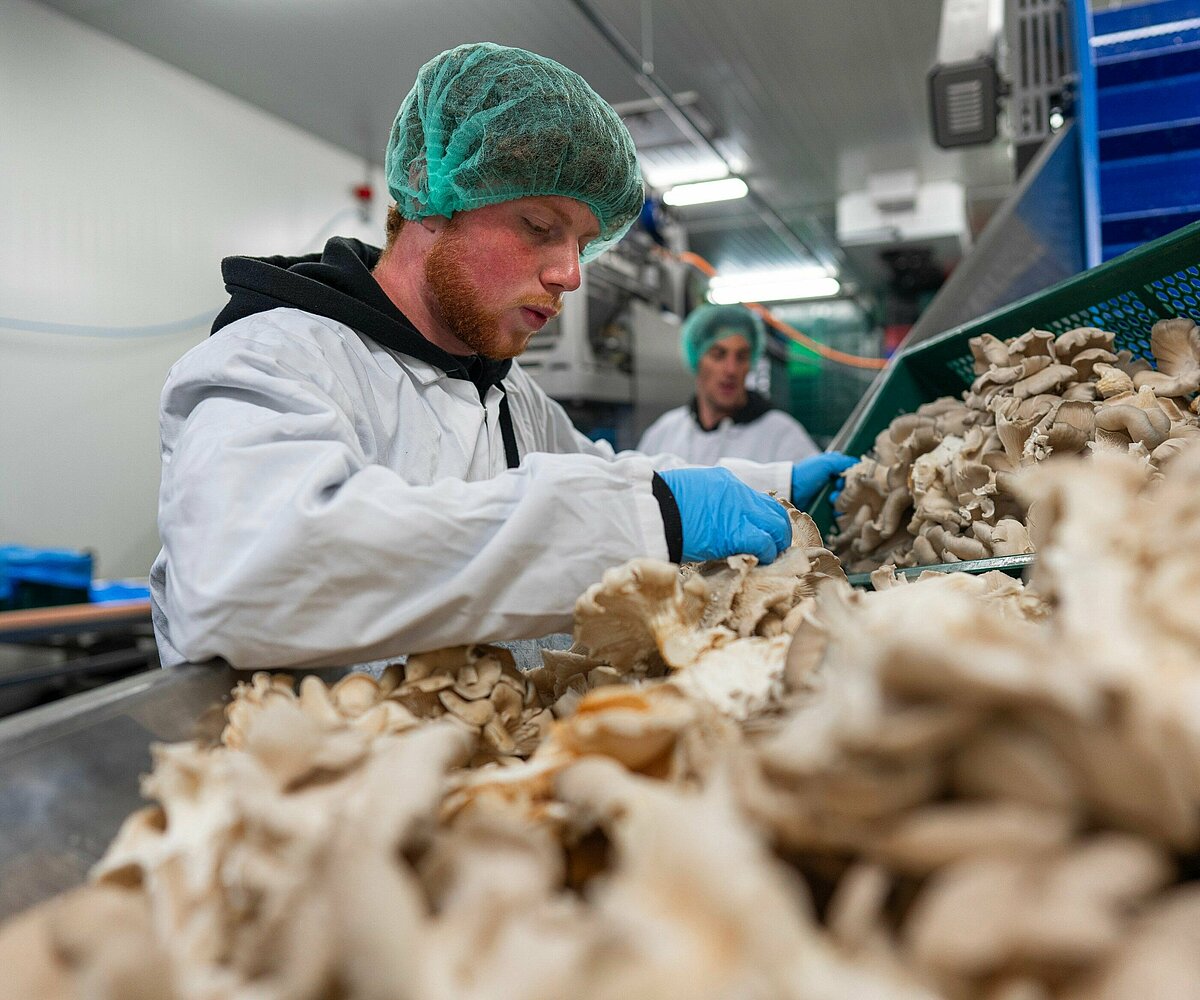 No more mass production, but more room for customers' wishes. That is the future vision of Allard Martinet, director of solutions at Marel Poultry. The company develops machines for processing protein-rich food such as meat, but also meat substitutes. Martinet sees many food producers betting on robotization and automation. This is necessary because the food industry is running up against the limits of current processes and systems. Automation makes it possible to tailor products more to the personal wishes of customers. No more mass production, but lots of variety in products and portion sizes.
The food industry is on the move. The demand for food is growing, quality requirements are becoming stricter, and more and more variations are appearing on the market. Moreover, convenience has recently become more important. "Is barbecue weather predicted? Then we want to grab satay sticks, marinated bacon strips, and a customer-ready salad from the shelf the next day. People no longer feel like cutting chicken breast and threading it on a stick themselves," Martinet says. "But in a factory, these kinds of tasks are also often still partly performed by people. Especially when it comes to flexibility and variety, for example, in the case of barbecue meat in unexpectedly nice weather."
Technology helps food production move forward
On the one hand, there is more demand for labor-intensive ready-to-eat and ready-to-cook meals. On the other hand, there is a severe shortage of manpower in factories. That puts food processors in a tough spot. "We face major challenges regarding food security and the transition to more sustainable production. Developments in the high-tech industry can contribute to this with solutions," said Lisanne van Oosterhoud, program manager of Next Tech Food Factories. Brainport Development and AgriFood Capital set up this program office to make the crossover between food processing and high-tech. In Next Tech Food Factories, food processing companies, high-tech suppliers, and machine builders work together to develop, test, and implement robotization, artificial intelligence, and other innovative technologies in food processing.
"The Netherlands has a strong position in high-tech and food. To maintain this position, it is important to further bring these sectors together so they can strengthen each other."

Van Oosterhoud
NXTGEN HIGHTECH
Next Tech Food Factories is part of Handsfree Food Processing within the Growth Fund program NXTGEN HIGHTECH, an extensive national program to ensure the Netherlands' leading position in high tech and solve societal challenges. The NXTGEN HIGHTECH program is investing about €1 billion until 2030 and, with over 330 partners, is going to boost the Dutch economy with a wide variety of innovation projects. The National Growth Fund supports this program with €450 million. The program focuses on different domains such as energy, semiconductors, biomedical technologies, composites, laser communication, and agrifood. For each sector, a roadmap is being developed with a future vision for the field, technology, and other developments. The agrifood domain comprises three components: open cultivation and fruit growing, greenhouse farming, and food processing. Next Tech Food Factories focuses particularly on the food processing component.
Automation
What exactly can solutions from high-tech – such as sensors, digital twins, and artificial intelligence – help within of a food factory? "With different portion sizes and variations coming to market, food manufacturers have more steps in their production process. These steps require humans. What is reflected in all aspects of food production and processing is the dependence on labor. This is very difficult because there is also a huge labor shortage," Martinet said. To replace human hands in a production process and provide the desired flexibility, smart production lines are needed. "We then need to make an automated production line that can process all kinds of different foods in different ways," says the director of solutions. So far, that has been difficult.
For now, automation is mainly used to produce large quantities of the same products. In fact, it is still quite a challenge to automate people's work in food factories. Robots must then be able to recognize, select, and process various products. Martinet: "That may sound simple, but it is not. How hard can a robotic arm squeeze a product? How do you make sure you select only fresh produce and omit brown lettuce, for example? How do you ensure the sauce bag sits neatly in the salad container and the whole thing looks nice? To humans, these are super simple tasks, but this is very difficult to explain to a computer."
Robots versus humans
In addition, technology may even be able to perform some tasks better than humans in the future. For example, when it comes to cleaning. Martinet: "Now we work with strict rules when it comes to cleaning production lines. This can be further improved in the future with sensors. These small devices can monitor exactly which bacteria are where so we can optimize cleaning." As part of NXTGEN, Marel wants to investigate further how production lines can be made smarter. "NXTGEN helps with the development. Because of this project and the support from the Growth Fund, we can now develop faster. The network and mutual connections are also important here."
Personalized food
The current trend is far-reaching convenience for end customers, but Martinet is looking one step further. He believes that – with new technologies – food production in the future can be completely tailored to a specific end user. "Our ambition is a smart production line where you, as a consumer, can put together your own meals the way you want them. I envision it as an even more personalized version of HelloFresh, for example. It will then be possible to choose extra vegetables, less sauce, or other adjustments per meal according to your wishes. Such a smart production line would then be located, for example, at a supermarket's regional distribution center."
In addition to the aforementioned technical challenges for an automated production process, there is another logistical challenge. Because the various production lines naturally require fresh produce. "You don't want fresh vegetables and herbs to be thrown away. That's why we are looking at opportunities to optimize procurement with AI. The goal is always to have enough products in stock while throwing away as little as possible. Because we aim to contribute to reducing food waste," Martinet says.
Building strong ties
Technology can and must go a long way in changing food production to meet today's needs and demands. Getting that done requires cooperation, Martinet and Van Oosterhoud agree. "The innovations we are working on now are not about one company specifically. It's about the whole chain," says Martinet. Van Oosterhoud adds: "Building ecosystems to work together is very important in this. The basis of this is trust. Technologies and products from high-tech can really make a difference in the food industry. But you don't get there by simply throwing a product over the fence. It takes a good and long-term relationship to really get to smart implementations. That's what we want to contribute to with Next Tech Food Factories."