---
Close
Close
FruitPunch AI Connect: Advancing Healthcare with AI
See what advances are being made in the healthcare sector at FruitPunch AI Connect 2021!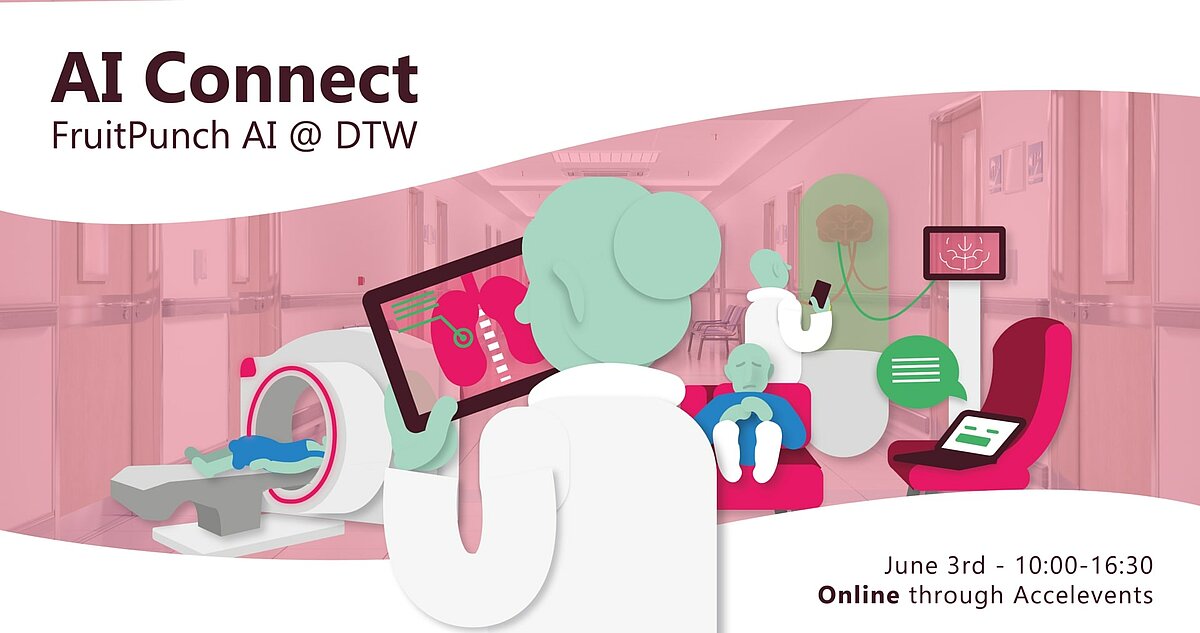 Date: Thursday, 3 June
Tijd: 10:00 -16:30 CET
Locatie: online
The healthcare sector can benefit a lot from including AI in healthcare tasks. From the very first step of prevention to the last steps of monitoring, applying AI can simplify, assist and improve the quality of the work of healthcare workers and healthcare organizations. At the fourth edition of FruitPunch AI Connect, we want to highlight the advances in the industries that are related to neuroscience, mental health, COVID-19, and biases in healthcare.
FruitPunch AI has been well intertwined with the healthcare sector by organizing healthcare themed events such as hackathons and masterclasses, but the AI for Good project, called AI for health is making a real impact on the treatment of hospital patients. In collaboration with the Maastricht University Medical Center (MUMC) and Elizabeth-Tweesteden Ziekenhuis (ETZ), two AI for Health projects optimize workflow and assist doctors in making crucial decisions about the well-being of patients.
But of course, FruitPunch AI is not the only organization doing amazing things with AI in the health sector. FruitPunch AI Connect will give you an insight into the most innovative and amazing projects that are currently ongoing and making an impact! We'll have multiple speakers from different sub-themes, but also lots of networking opportunities with company booths.
Program and registration
For the program and registration, go here.