---
Close
Close
'Automotive innovations don't end up in a drawer but are actually used'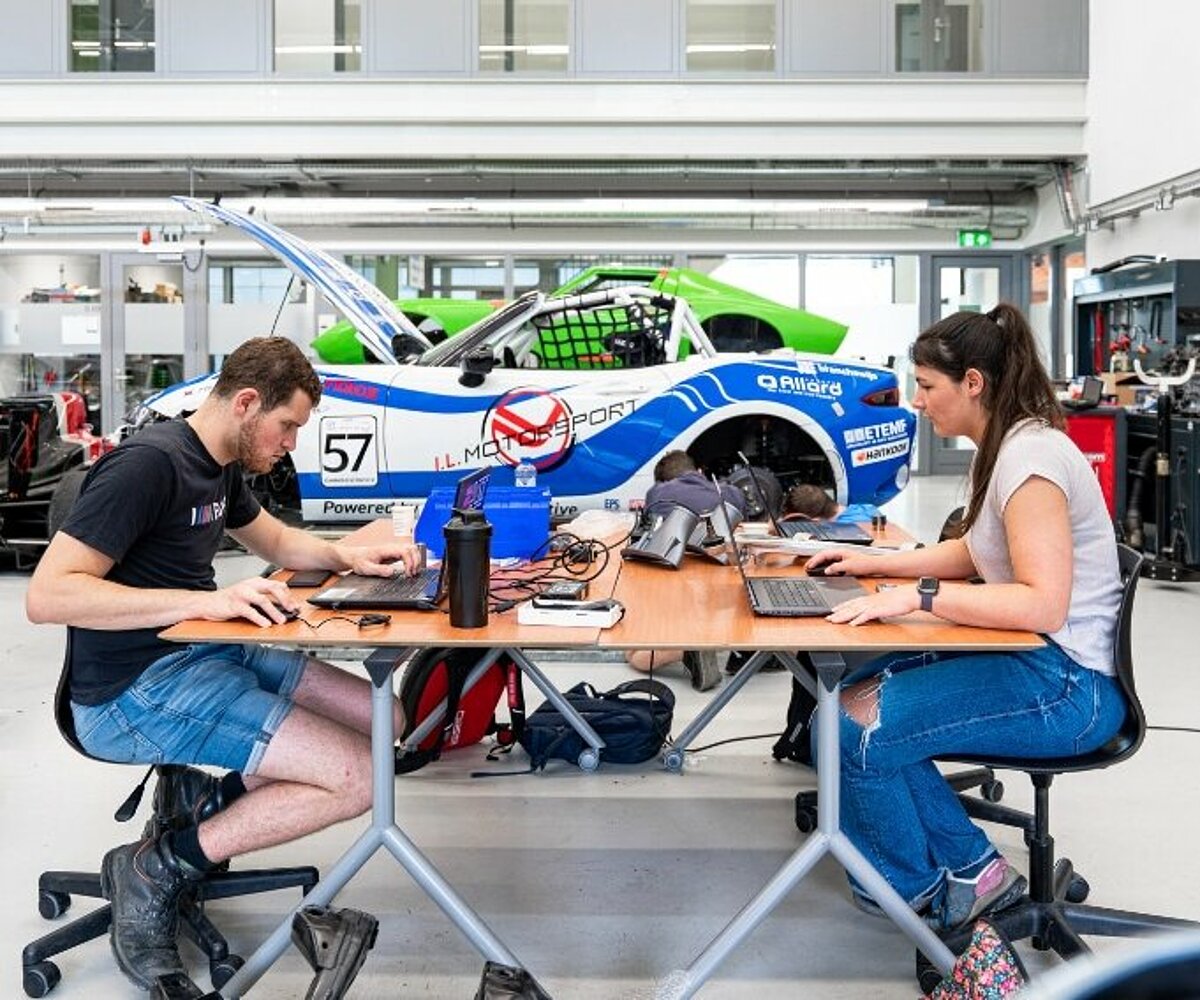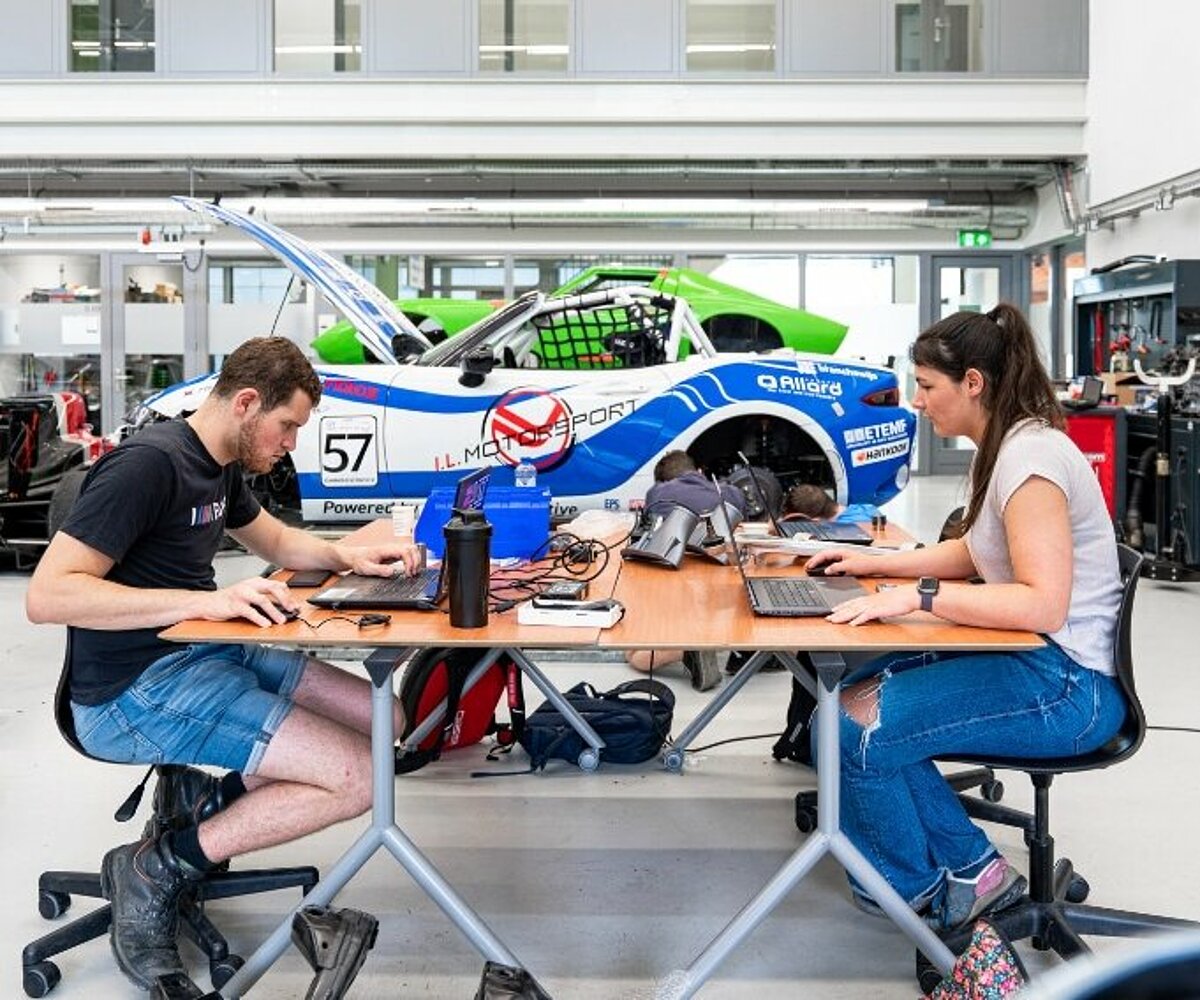 In hybrid learning environments at Fontys, students work on assignments from professional practice
In the Brainport region, the need for tech and IT talent is great. To train the employees of tomorrow, good learning places are important. Thanks to the Regio Deal Brainport Eindhoven, three hybrid learning environments have been set up at Fontys University of Applied Sciences, including the one on the Automotive Campus in Helmond. At this physical location, students and teachers work closely with companies on assignments. How do they experience this form of education? Speaking: Erik Groenendijk-de Laat (manager Motorsport Engineering) and Laurens van Vijfeijken (third-year Automotive student at Fontys Engineering).

We are here at the Automotive Campus. In the workshop are all kinds of cars that students are busy working on.
What exactly happens in this hybrid learning environment?
Erik: 'In this place you will find third-year students following the minor Motorsport Engineering, or fourth-year Automotive students specializing in Smart Mobility or Future Powertrain. The motorsport minor has close ties to the motorsport development industry and racing teams. They submit technical assignments to us about, for example, Aerodynamics or chassis modifications. For several race teams from the Benelux, for example, we are the main source in terms of data acquisition and data analysis during the racing season.'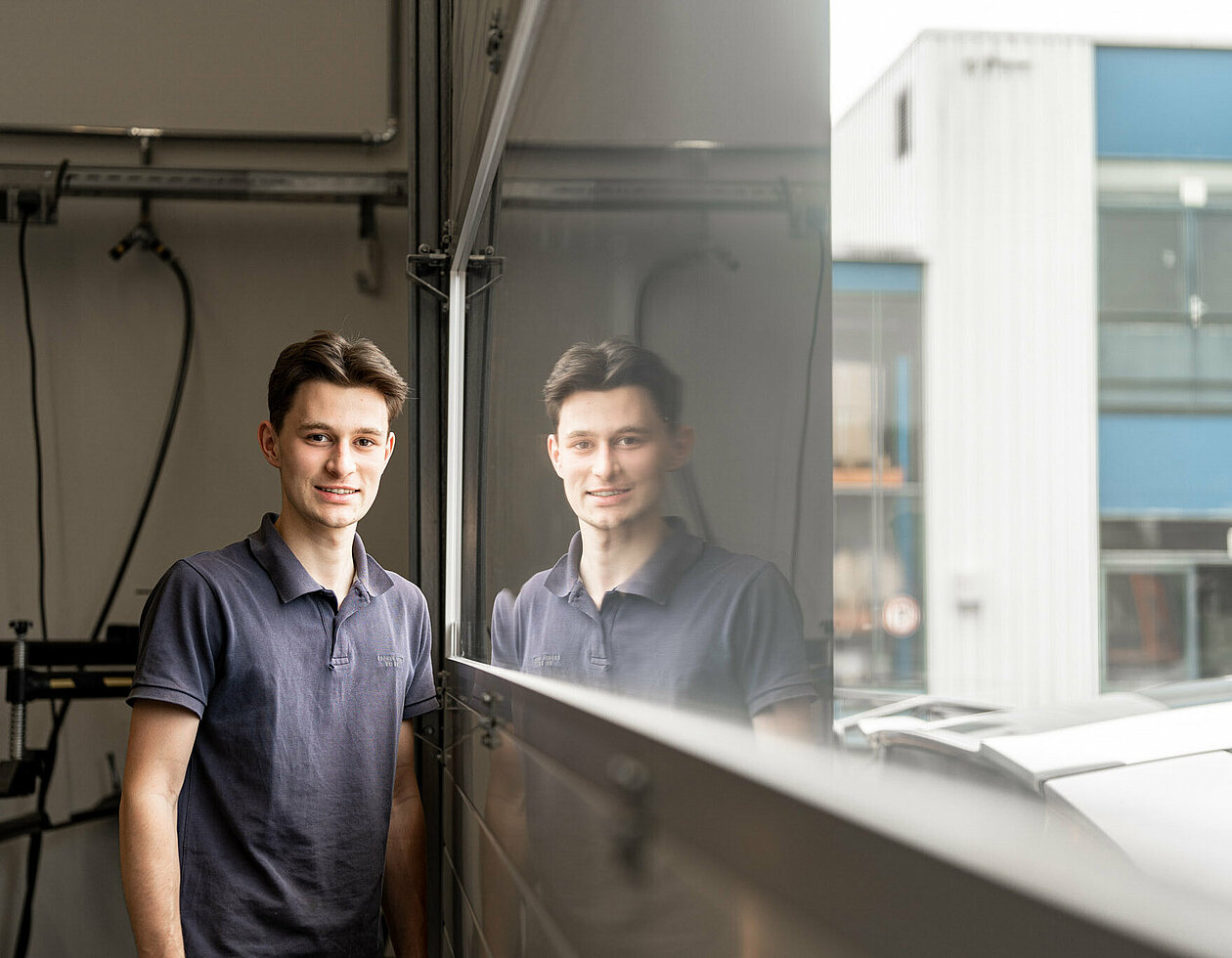 What does an average day look like for students?
Laurens: 'I myself am part of the race team of Fontys Engineering. We 'run' a car for driver Maikel Schilders and compete in the NK of the Mazda MX5 Cup. Our job is to constantly improve the car. But there are also many other projects here. For example, some students look into software, do aerodynamic research or modify the gearbox. All depend on the assignments that companies have.'
What is the biggest difference with education in the past?
Erik: 'Suppose a student used to design an elevator system, but knew it would never actually be used. If nothing happens with a drawing, did you calculate everything well enough? Did the elevator system get the exact right shape? You never knew, because projects conceived in-house were completed with a report. But actually the party only begins after that report. When you start making products, you notice all the other steps that follow and how important they are. We wanted to bring that experience forward. That is exactly what we are doing here with motor sports as an umbrella to hang those assignments on.'
Laurens: 'I fortunately don't know any better than that working with companies that do the real work. You don't learn just by reading books. I find it very instructive to create innovations for 'real' companies. They are actually used and don't end up in a drawer somewhere.'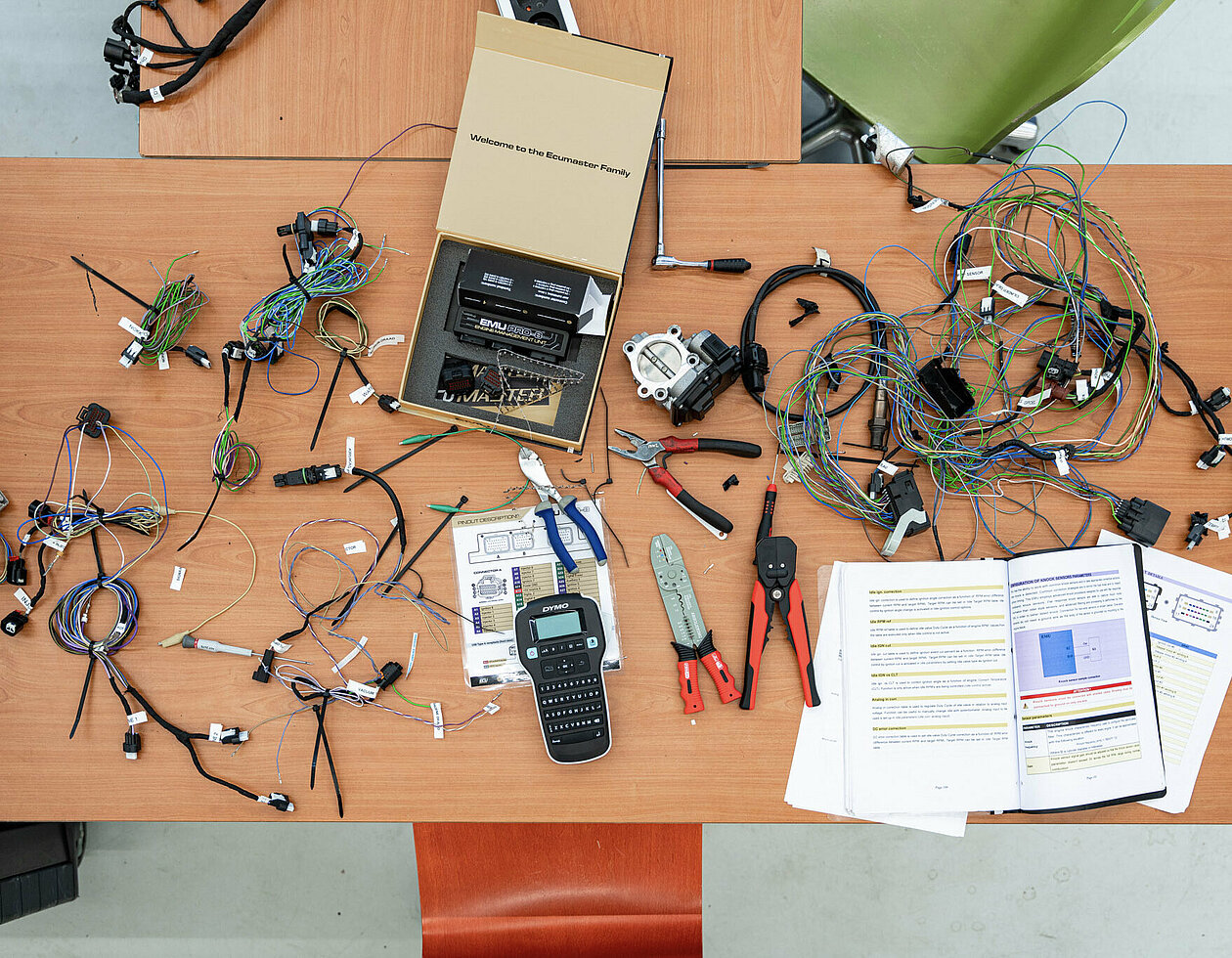 Is there any downside to teaching this way?
Erik: 'Sometimes I feel like a Chinese sign magician, because I have to organize a lot. All those signs that wobble are the assignments, which I have to give a crank to every now and then so that everything keeps spinning. But of course, it's all worth it, because our education will be better because of it. Just this morning, another company from Amsterdam called about a drift car. He asked if we would like to help think about how to improve the cooling, because the car was getting too hot. Those are interesting questions.'
What do you want to do after your studies, Laurens?
Laurens: 'Motor racing is a closed world, my education and especially this minor is a nice stepping stone to still find work in it. It would be great if I can graduate with a racing team after this.'
Erik: 'Then it is important to be present on a circuit, to keep your eyes and ears open and to make contact with teams. You don't find those opportunities in standard education either, but you do find them in hybrid learning environments like this.'
Regio Deal and hybrid learning environments
Brainport Eindhoven requires innovative learning environments where students, teachers, professors and research groups learn and research together with practice. These new learning environments obviously need physical space, but also, for example, equipment and companies involved. In addition to the hybrid learning environment for Automotive, Fontys Engineering also has a hybrid learning environment at the Brainport Industries Campus, in addition such an environment has also been created at Fontys ICT at Strijp-T.