---
Close
Close
Workshop: Circularity & Additive Manufacturing for automotive industry
Date: Friday 22nd of September 2023
Time: 13:00 - 17:00
Location: Brainport Industries Campus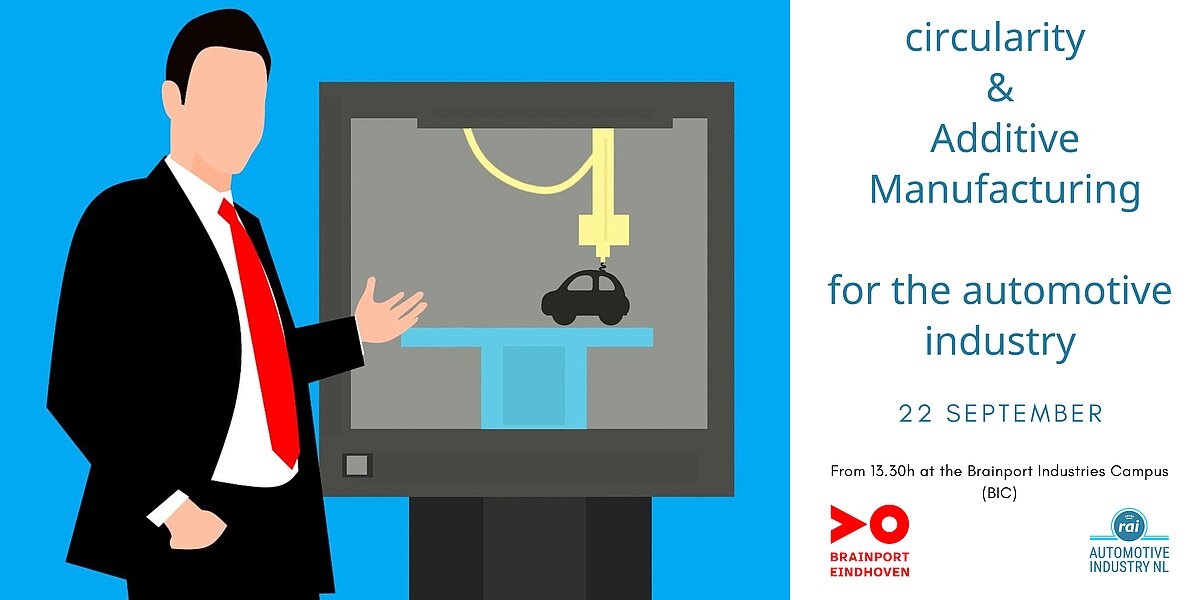 Additive manufacturing, also known as 3D printing, offers several advantages to the automotive industry, particularly in relation to sustainability.
This technology not only allows for more flexible and innovative design approaches where designers can create parts with integrated functionalities, combining multiple components into a single unit, but it also often reduces the number of features required in a vehicle, simplifying assembly and disassembly processes, ultimately making end-of-life recycling and remanufacturing easier.
Additive manufacturing aligns well with circular economy principles by promoting recycling and reusing materials. Many 3D printing technologies also allow for using recycled or bio-based materials, further reducing the environmental impact of automotive production.
In order to increase the awareness, RAI Automotive Industry NL and Brainport Eindhoven are organizing a workshop on 22nd of September 2023 at the Brainport Industries Campus with specialist presentations, a BIC facility tour including visits to several AM companies and at the end of the program we will conclude with networking drinks.
Register here for workshop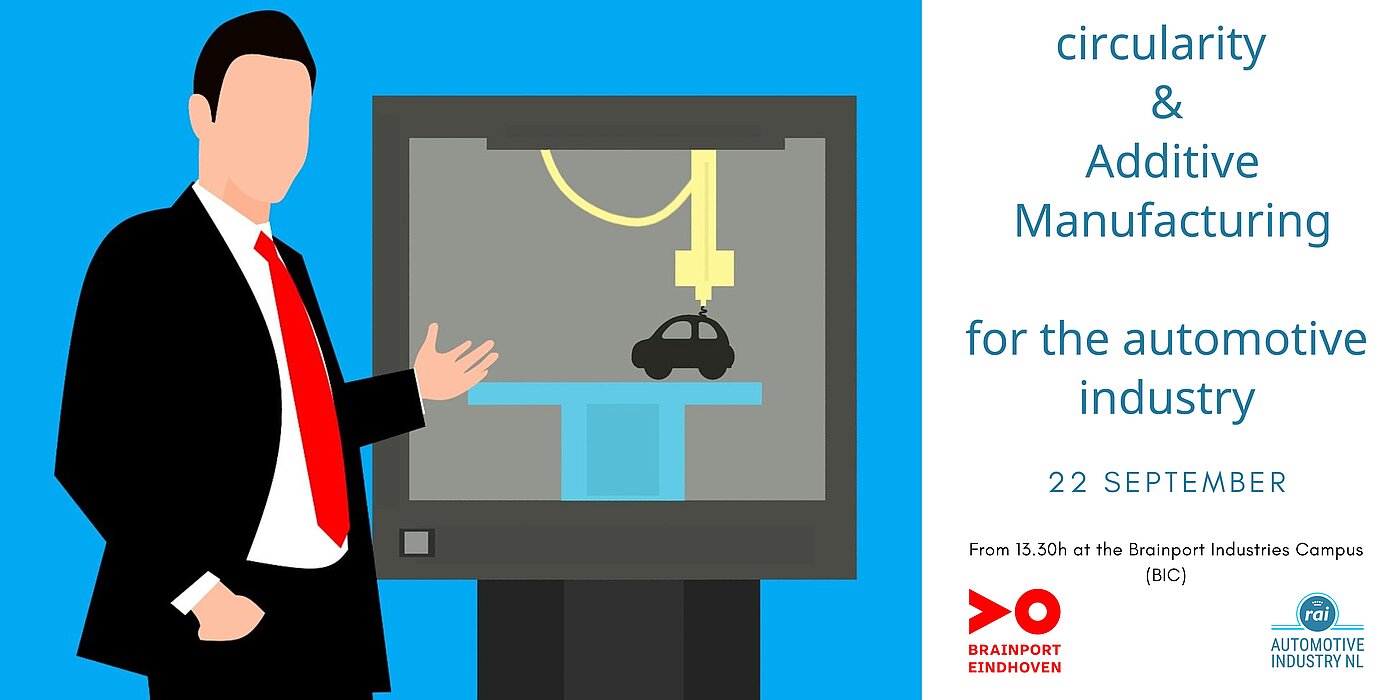 Program
Time

Activity

13:00 - 13:45

Drop-in with coffee and tea

13:45 - 13:50

Welcome by RAI Automotive Industry NL

13:50 - 14:00

Introduction of Additive Manufacturing Hub Brainport Eindhoven by program manager Ingrid van Haaren

14:00 - 14:20

Presentation of Hexagon Manufacturing Intelligence by managing director Jan Klingen

14:20 - 14:45

Presentation of Fontys Hogescholen by teacher and researcher Mike Braat
"Research into 3D printing with composites"

14:45 - 15:10

Presentation of Brabantse Ontwikkelingsmaatschappij (BOM) by program manager Jan Westra

15:10 - 16:00

Tour at the BIC, with a visit to the following AM companies:

16:00 - 17:00

Networking drinks

We see this workshop as a warm-up for the AM mission to Formnext on November 9th and 10th in Frankfurt, where we look forward to welcoming you as our visitor and guest on the Brainport Eindhoven pavillion.
Register here for workshop