---
Close
Close
Webinar: Connecting the Spanish and Dutch Integrated Photonics Ecosystems
The Spanish optoelectronics meeting (OPTOEL) is coming up again on June 29th from 15.00 - 16.45h. It is the most important biannual Spanish forum to discuss and exchange the latest scientific and technological advances in Photonics and Optoelectronics.
In view of this event, PhotonDelta and Fotónica21 have teamed up to organize an online meeting for the Dutch and Spanish integrated photonics ecosystems to connect.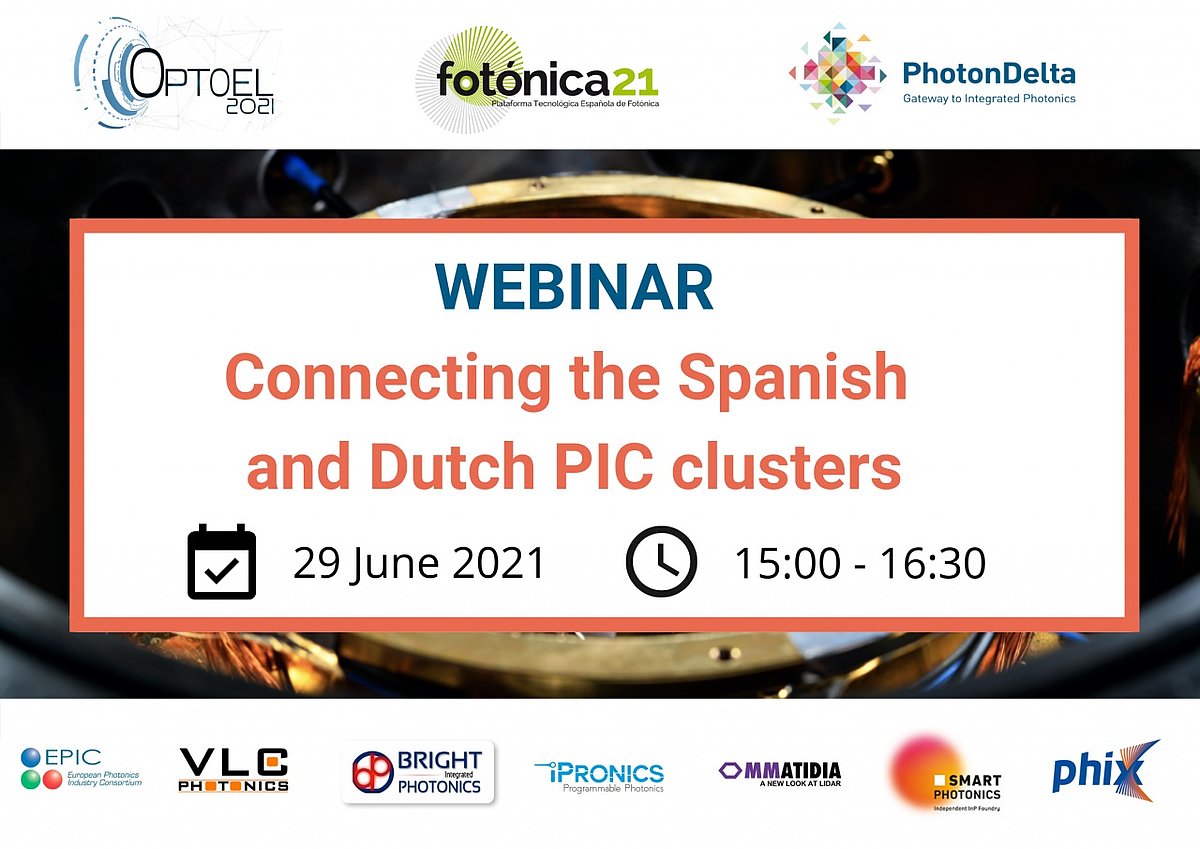 Enabling discussions
The aim of this series of events is to familiarise organisations with integrated photonic technology and introduce them to organizations that are active throughout different levels of the supply-chain (e.g., chip design, fabrication, packaging as well as application-level). There will be room for discussion between participants and speakers through an interactive networking tool in order to stimulate collaboration.
Click here to register