---
Close
Close
Trade mission Sustainable Building and Energy Systems to Sweden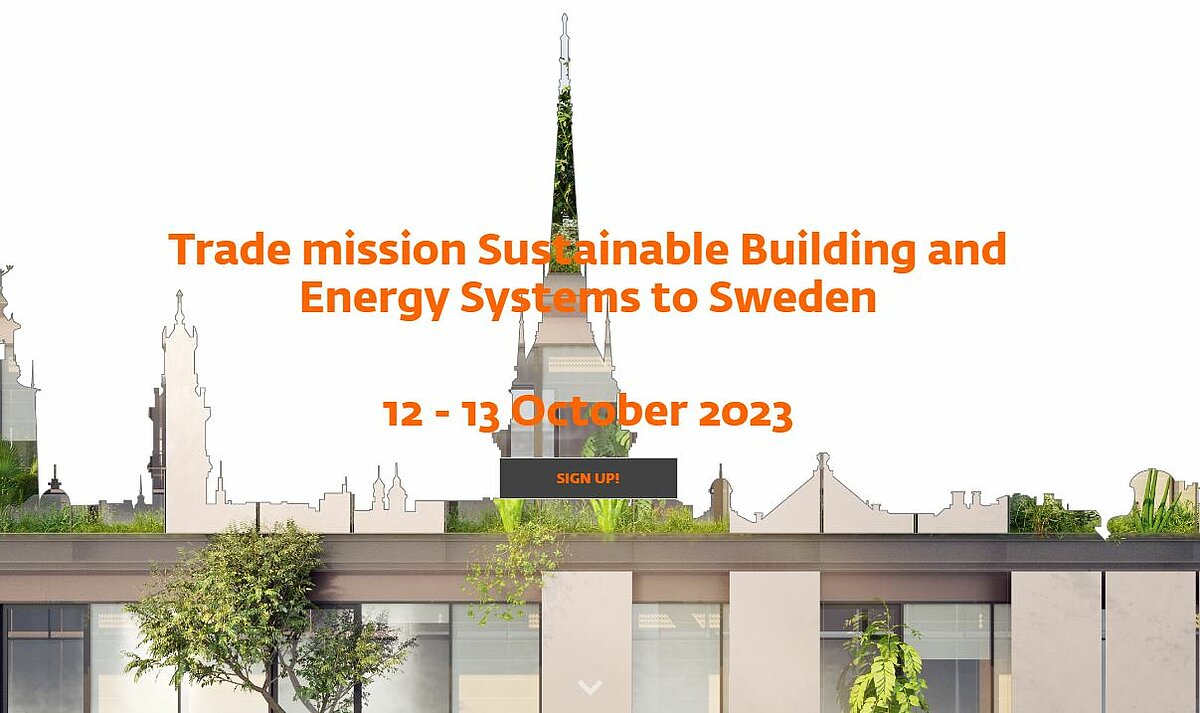 About the Mission
The Nordics have major ambitions when it comes to sustainable and energy efficient buildings and infrastructure. No fewer than 16 cities across Denmark, Sweden and Finland are part of the EU's 100 climate neutral and smart cities initiative, with a further three associated cities in Norway. Read more about the opportunities in Sweden and Denmark in these market studies.
Since early 2020 the Dutch Embassies in the Nordics, FME, InnovationQuarter, the Regional Business Development Team for the Baltics and Nordics and the Netherlands Enterprise Agency (RVO) have been working together on a long-term roadmap to connect Dutch companies to the Nordics.
This visit to Gothenburg is the next installment in this series of events and is a great opportunity to reconnect with your existing contacts and establish new ones to boost your presence in the Nordic markets.
Who should participate?
A scale up/SME that offers an innovative solution for sustainable buildings or urban energy systems.
The focus topics are; energy efficiency in buildings, sustainable and circular building materials, battery storage and district heating solutions & thermal storage.
Scaling to Sweden is part of your international roadmap and you have sufficient resources to do so
A high-level representative of your company will be able to join the mission (CEO / Commercial Director etc.
Sign up here
Practical Information
Costs for participating
The costs for participation in the mission are €650 euros (ex. VAT) per company (1 participant per company).
Accomodation
Travel and accommodation costs are at your own expense. We recommend that you book hotels and flights with an option to cancel. InnovationQuarter and other organizing partners are not liable for any cancellation costs.
Cancellation policy
By registering on this website you commit to participating in the program in case you are selected. If you, as a company, cancel your participation in a later stage the full cost price of the program (€1.000 per company) will be charged.
More information