---
Close
Close
Technology for Automotive 2021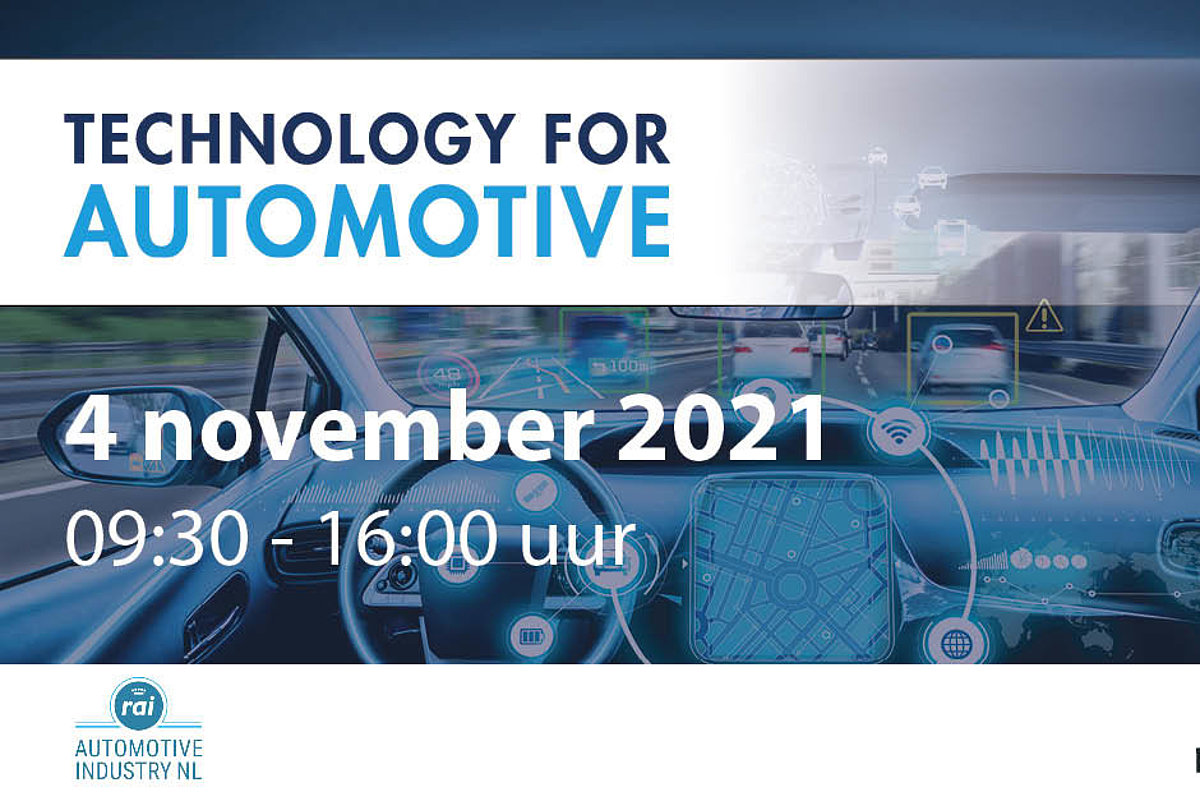 We close the Mobility month with Technology for Automotive 2021. The event for the innovative automotive industry in the Netherlands. The theme is sustainable & innovative car technology. In addition to the exhibitions, interesting lectures and fascinating speakers are on the program: Marc Hendrikse (HTSM), Albie van Buel (RAI), Carlo van de Weijer (TU/e), Jan Lammers (Dutch Grand Prix), Philip Eyckens (Flanders Make ), Joop Donkervoort, etc. Bram Hendrix (RAI) presents the projects of the R&D mobility sector subsidy programme.
More information and registration
Click here for more information and to sign up.
View the program here.