---
Close
Close
AI innovation Session for Medtech: From Data to Intelligence
We cover aspects of the essential building blocks of AI for the health (care) sector: how to collect data, how to build intelligence from it, and then how to process data into valuable and actionable insights using artificial intelligence.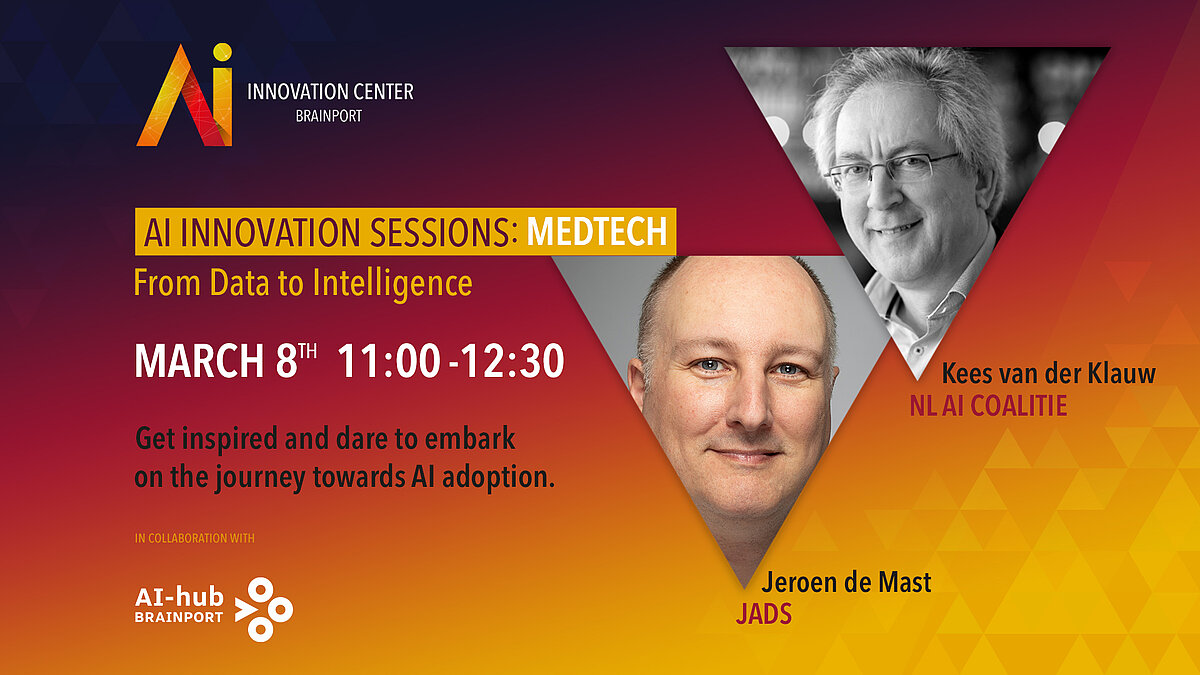 Key-Note Speakers:
Kees van der Klauw, Coalition Manager Dutch AI Coalition:
It seems obvious, and it really could make a huge positive contribution to health and care: bringing together and processing masses of data about diseases, diagnoses, treatments and results of patients in order to achieve better and faster results at lower costs. The data are there, but the follow-up turns out to be a persistent integral challenge with many aspects: technical, organisational, medical/ethical, legal, cultural, didactic, financial… None of the individual disciplines solve it. But then who?
The presentation discusses the integrated approach of the Dutch AI Coalition, that of e/MTIC and how this fits in with a national trend as initiated by HealthRI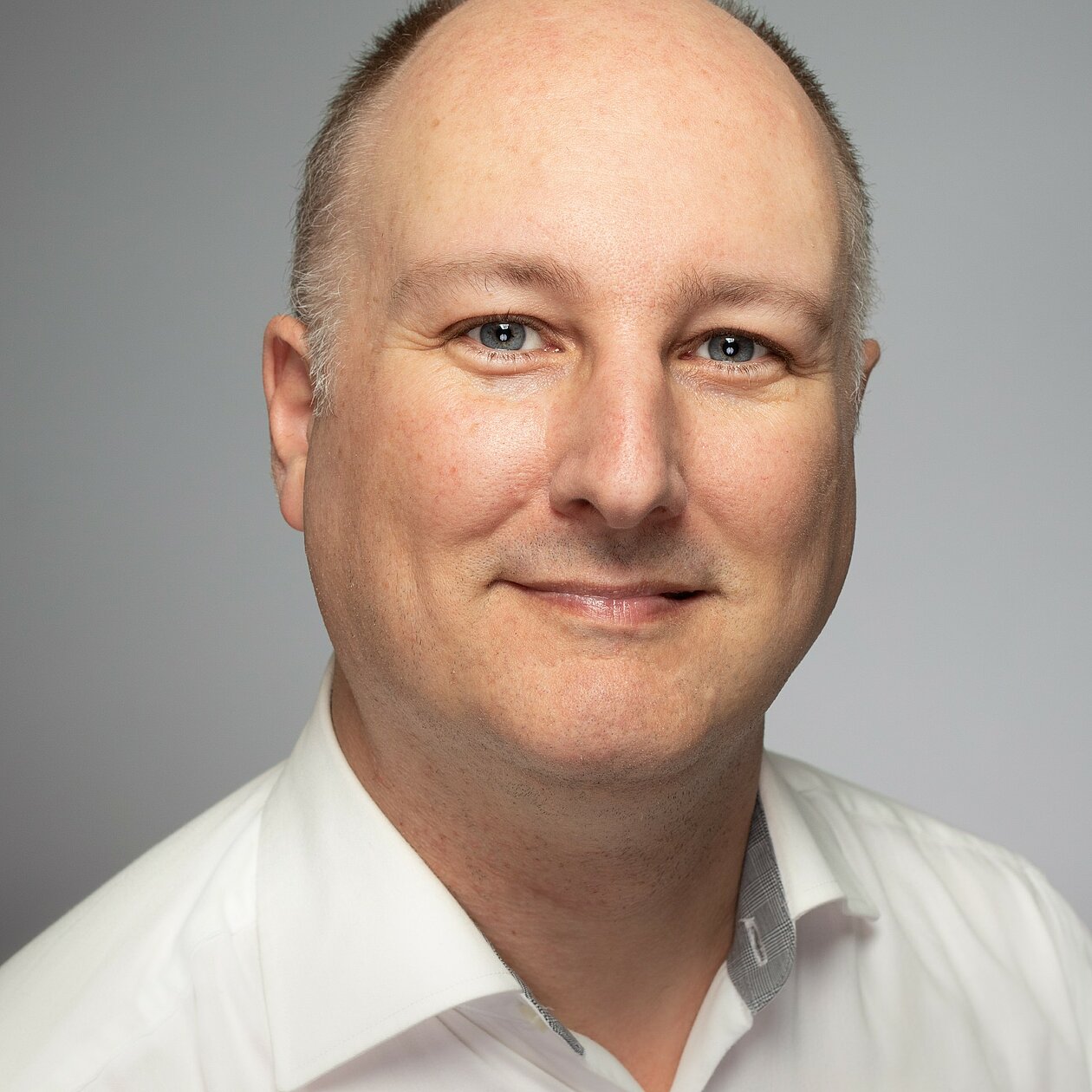 Presentation: Data Science: New forms of data, new analytics, and new opportunities for business, by Jeroen de Mast.
Jeroen de Mast is Academic Director at Jheronimus Academy of Data Science, Professor of Statistics and Data Science at the University of Waterloo (Canada) and Professor Data-Driven Business Innovation in the Amsterdam Business School
Questions that will be answered during the presentation:
A flood of new technologies --- Big Data, machine learning, cloud, IoT, AI, --- change what businesses do and how they do it.
What is data science? What is machine learning, AI, Big Data, …?
What is new? New forms of data, new analytics, and new business opportunities
Why do they have so much impact?
What is it that they can do? What can they not do?
Types of data-science applications: from Horizon 1 (make current services/processes faster, better, more flexible, more reliable, more efficient) to Horizon 3 (essentially new services / business models driven by data and analytics)
Leading data-driven innovation guided by an innovation roadmap.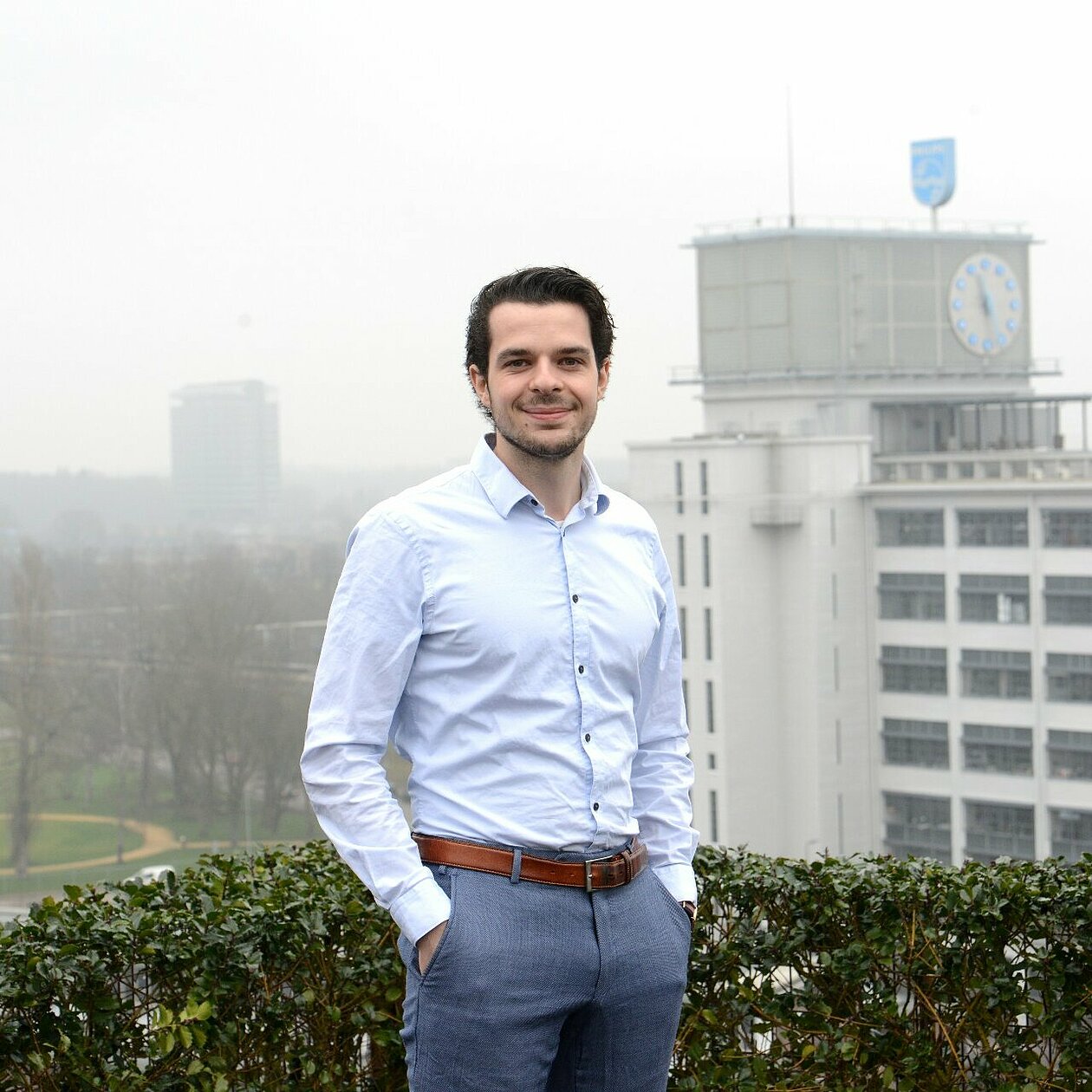 Meet startup Brush AI
Brush AI (former LUX Data) firmly believes that in order to enable a fair and safe digital future, we have to collectively make informed and transparent data-driven decisions the new standard. In order to do so, we are building a low-code software tool that helps companies to bring their AI to the next level, but in a responsible manner. It is / will be developed through ethics-by-design, using the tool does not require any programming knowledge and it makes complex concepts simple while still preserving quality.
On the 8th of March we are going to share our story so far; advocating data ethics is challenging in a world ruled by money, but by taking our personal mission as a starting point we were able to adjust our value proposition accordingly.
We are looking forward to meet you and to discuss how we can help achieve each other's missions.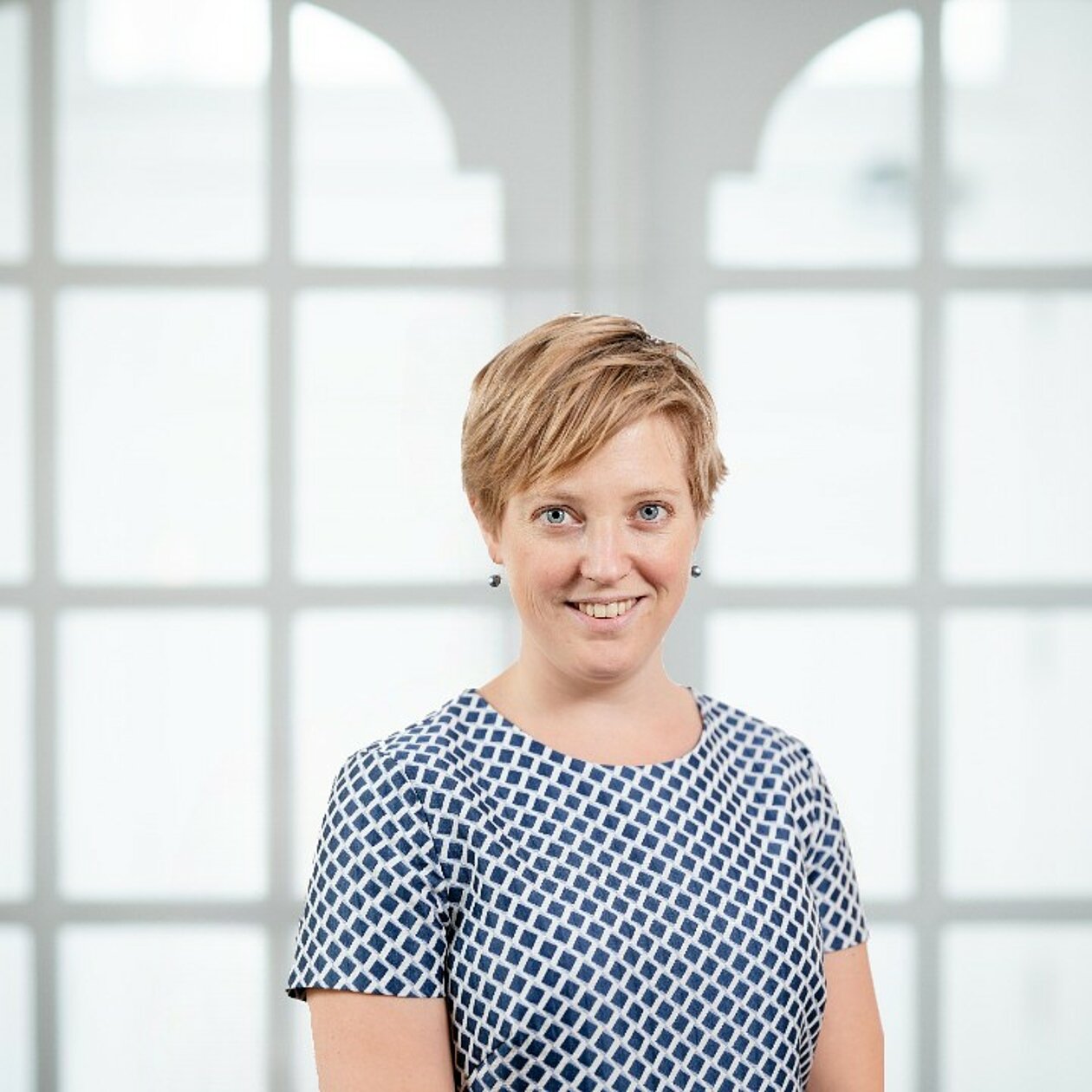 Meet startup: Roseman Labs
Solving data privacy challenges in healthcare: Data from care providers, medical devices, insurers, and other sources hold keys to improve health and healthcare solutions. However, combining private data from different sources is a major challenge. Roseman Labs has a solution to help organizations collaborate without the need to expose sensitive source data.

Freya de Mink is business development lead at Roseman Labs, a software company that enables secure data collaboration with Multi-Party Computation (MPC). Freya is focused on growth in the broader healthcare domain and works closely with care providers and health organisations to deliver insights and value from data collaboration. She has a background in strategy consulting at Boston Consulting Group, and holds and MBA from London Business School.