---
Close
Close
The dates for the 3D Manufacturing event week have been decided: 27 to 31 March 2023. 3D Delta Week is a multiple-location, 5-day string of events and activities, all with a focus on 3D Manufacturing.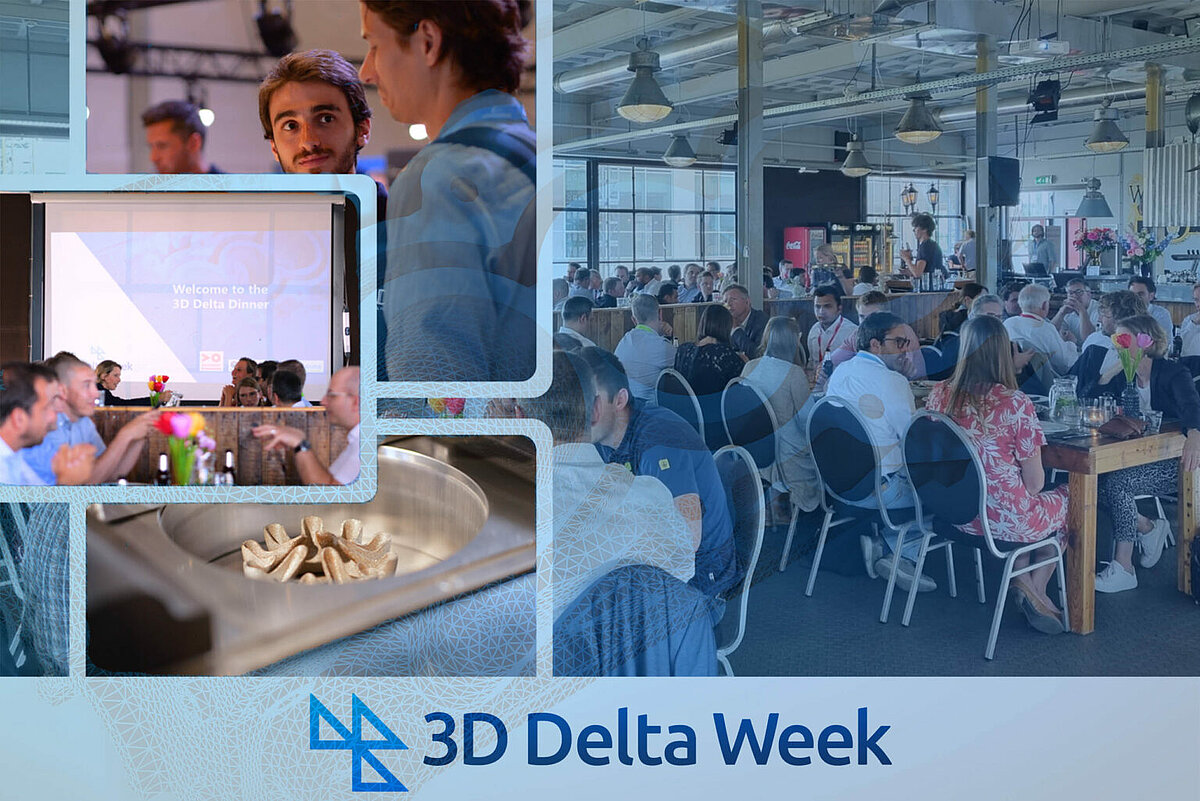 Dates: 27 - 31 March 2023
Location: Brabanthallen in Den Bosch
Program

Extra events will be added in the course of the coming months.
27 March 2023 | R&D day
R&D on Additive Manufacturing is all around in the Benelux, applied as well as academic. There is so much going on, that we sometimes lose track of who-is-doing-what or what-is-useful-for-whom. To build new synergies, to capitalise on each other's expertise and findings, and to avoid duplication, it will be exceptionally useful to listen, watch and learn at the Additive Manufacturing R&D-day. The supply side will be on stage to share their expertise and finding, while all organisations or companies looking for expertise or intelligence on any topic related to Additive Manufacturing are free to join. Matchmaking will be facilitated at the event.
29 March 2023 | 3D Delta Dinner
The 3D Delta Dinner will be the ultimate networking event for all participants of the 3D Delta Week. It will be the place to be to network, talk about business and other things, and have fun after a hard day of work. Not to mention being able to enjoy a delicious dinner at the same time! During the dinner some short presentations will be given.
29 and 30 March 2023 | AM for Production
AM for Production is the AM knowledge and networking event for hightech and manufacturing companies. As a professional in the hightech and manufacturing industry, you will come into low-threshold contact with high-end AM machine builders, component suppliers, raw material suppliers, system integrators, peripherals, software and firmware suppliers, start-ups and knowledge and networking organizations. It is also the place where the entire chain comes together and where knowledge and experiences are shared to address challenges around integration in existing production environments, product development and engineering processes, among others.
During the 3D Delta Week guided tours at the AM-factory of Brainport Industries Campus will take place.
Look at actual program