---
Close
Close
1: Educational innovation
All pupils and students in Brainport Eindhoven are receiving innovative education. Therefore, everyone within Brainport Eindhoven is entitled to innovative education focused on awareness and the characteristics of our unique environment. To give them all the opportunity to be prepared and to face society and the labor market of the future in a resilient way.
Technology: positive awareness
Technology has an increasing impact on our society. Pupils, students and teachers understand this. To them, technology is a positive challenge, which is part of their development. Regardless of the study program they choose. Technology is everywhere.
Entrepreneurship and creativity: all schools offer learning programs focused on entrepreneurship, research and design
Pupils are curious by nature. They view the world with an open mind. They take initiative, explore and discover new things and experiment. In Brainport, we are encouraging and stimulating that curiosity. In a fast-changing world, it is important to translate new impressions, challenges and discoveries into possibilities. Therefore, all schools within Brainport offer learning programs focused on entrepreneurship, research and design. Based on the principle that pupils and students have an entrepreneurial attitude, take initiative, show perseverance, actively gather knowledge and develop research and design skills, such as creative thinking.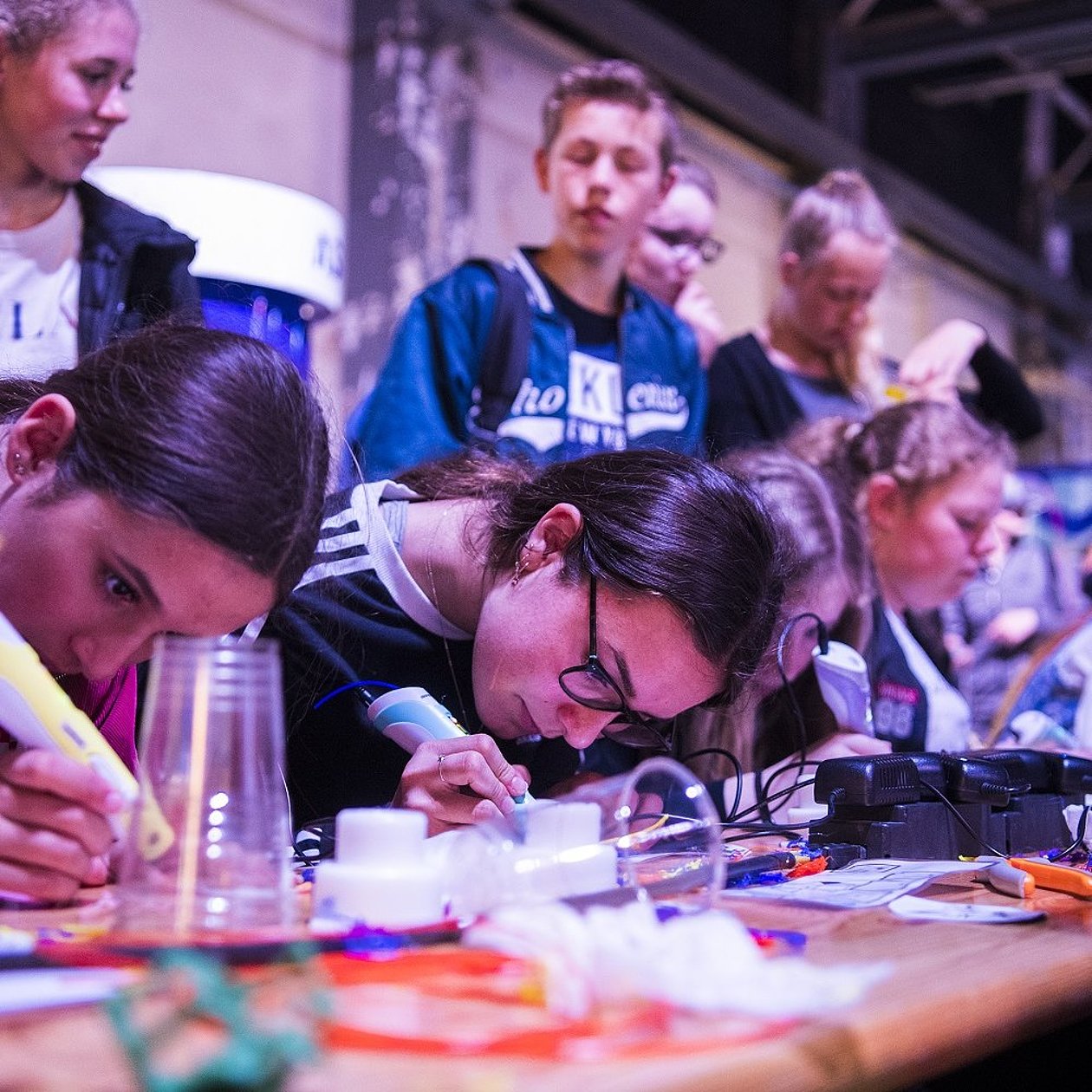 Internationalization: language skills, world citizenship and intercultural cooperation and communication
Brainport Eindhoven is home to people with various cultures and backgrounds. We need intercultural skills, such as language skills, intercultural awareness and world citizenship, to be able to understand and to communicate with each other. This way, everyone will realize the effect he or she has on the rest of the world. By ensuring that everyone working in education has sufficient intercultural skills, our education will become more accessible for children from international knowledge workers.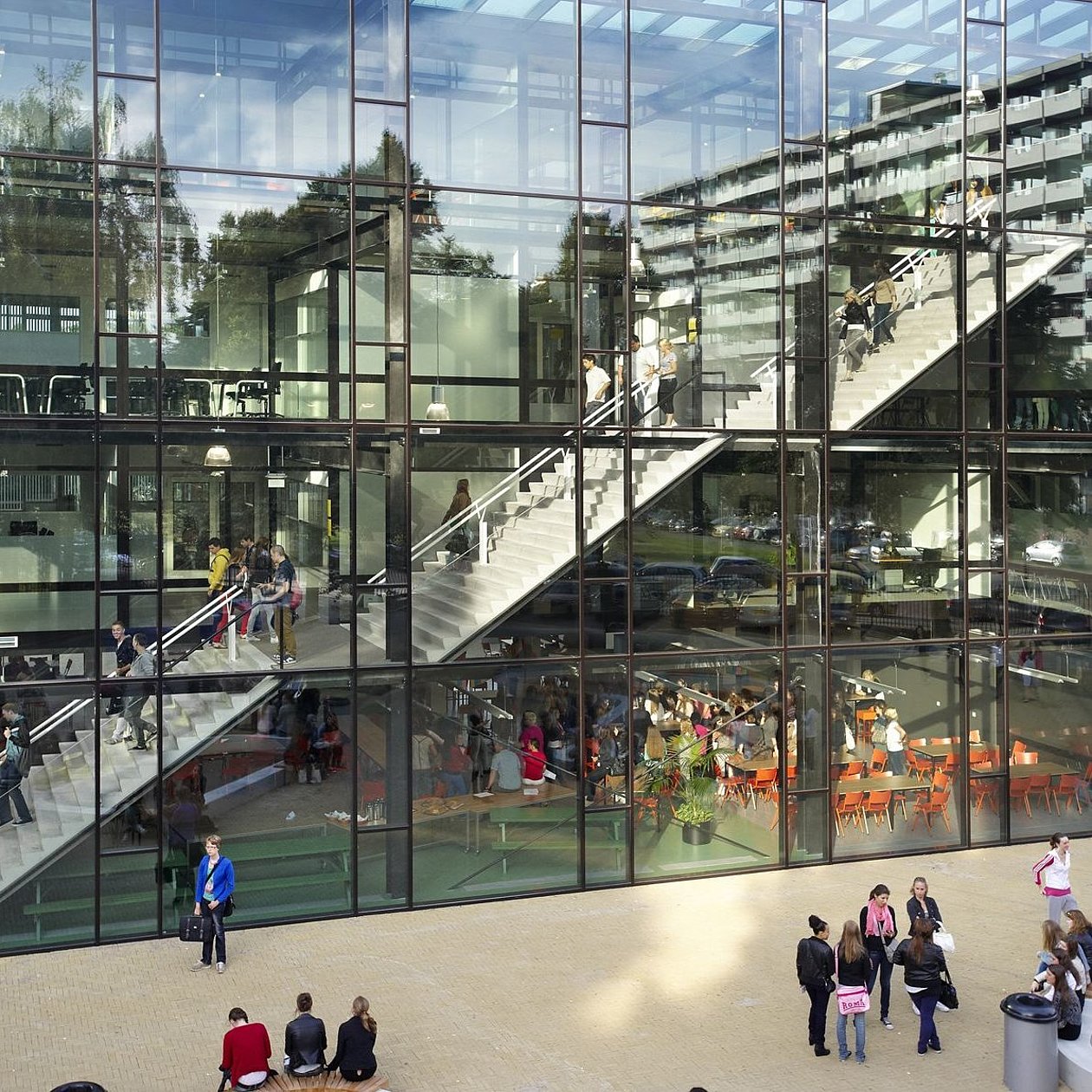 Life Long Learning: continuously develop our fundamental approach
All pupils, students and teachers should have a learning attitude (in addition to the definition of Life Long Learning in Ambition 2). This means, that they should be able to continuously and actively develop their own skills to be able to realize their goals from a personal, professional or social perspective. Throughout their lives.
Stakeholders
Several stakeholders and target groups in the region are important when it comes to realizing this ambition. Such as childcare centers, schools and the boards of primary, secondary, intermediate vocational and higher vocational schools, universities, local and provincial authorities and companies from the high-tech and manufacturing industry, including employers' associations involved in education. These stakeholders jointly enable pupils and students to develop their talents by implementing the points referred to above in their educational programs. This way, all pupils and students have access to - all developments within - the Brainport region, both during and after school.
Brainport Development's role
Brainport Development is promoting this ambition and is discussing it with the local, provincial, national and European authorities involved in funding, policy and regulation. Brainport Development contributes to this ambition by driving innovation and cooperation and by coordinating and linking regional and sometimes provincial and national initiatives. Its main focus is on establishing a link between education and the industry. Furthermore, Brainport Development has an executive role when multiple organizations have the same request and no other party is dealing or is able to deal with the request.
Projects Brainport Development
Young people and Technology – linking education with the industry
With respect to the project 'Young people and technology' we are driving cooperation between education and the technical industry to jointly offer context-rich education. It is important to address pupils in primary and secondary education in a way they can relate to.
We are the Future: internationalization education
This project evolves around internationalizing education by enhancing the range of available schools, increasing the professionalism of teachers and strengthening the international and regional networks that contribute to the internationalization of education. The project focuses on all children within Brainport Eindhoven, but tries to meet the specific wishes of the internationals with respect to childcare and primary, secondary and intermediate vocational education.
Pilot project Hybrid Tech Teachers
This pilot project was introduced to improve the quality of STEM education in Brainport Eindhoven and to address the increasing shortage of technical teachers in the labor market. With this project, we try to ensure that in two years' time hundred 'hybrid light' teachers are teaching classes 4 to 8 hours a week and that we have ten fully hybrid teachers from the industry. The project specifically aims at secondary, intermediate vocational and higher vocational education and universities.