---
Close
Close
Clean, sustainable energy for all

Developing innovations for generating different forms of fossil-free and renewable energy and then storing it at ever lower costs and by using fewer and fewer materials. That is what companies, knowledge institutions and governments in Brainport Eindhoven are working on. The energy transition and achieving the climate goals of the Paris agreement is a global challenge that touches all facets of our lives. A challenge that offers opportunities seized by the knowledge-intensive manufacturing industry in this region.
Innovation for the energy transition
Companies, knowledge institutes and government in Brainport Eindhoven are working on the energy transition by focussing on four topics.
The coming years
The coming years, we will focus on rendering the energy transition more affordable. This requires a way of thinking inherent to the high-tech region of Brainport Eindhoven, while taking account of standardization and the ability to scale up any developed technologies. Scalable and efficient storage and conversion technologies are needed to solve the storage problem with respect to renewable energy and to generate the necessary impact in the sectors of our economy that are hard to decarbonize, such as the heavy-duty transport and the chemical process industry. Brainport Eindhoven has extensive knowledge in the field of electrochemical conversion and materials and manufacturing techniques. Giving the region a strong position in terms of development of new battery technologies and new types of energy carriers, such as hydrogen and metal powder, which can be used in a CO2-neutral way. This requires close cooperation between public authorities, OEMS, manufacturing companies and knowledge and educational institutes. Like the existing cooperation in regional field labs such as Brainport Smart District, where new energy solutions are developed, tested and validated at one single location.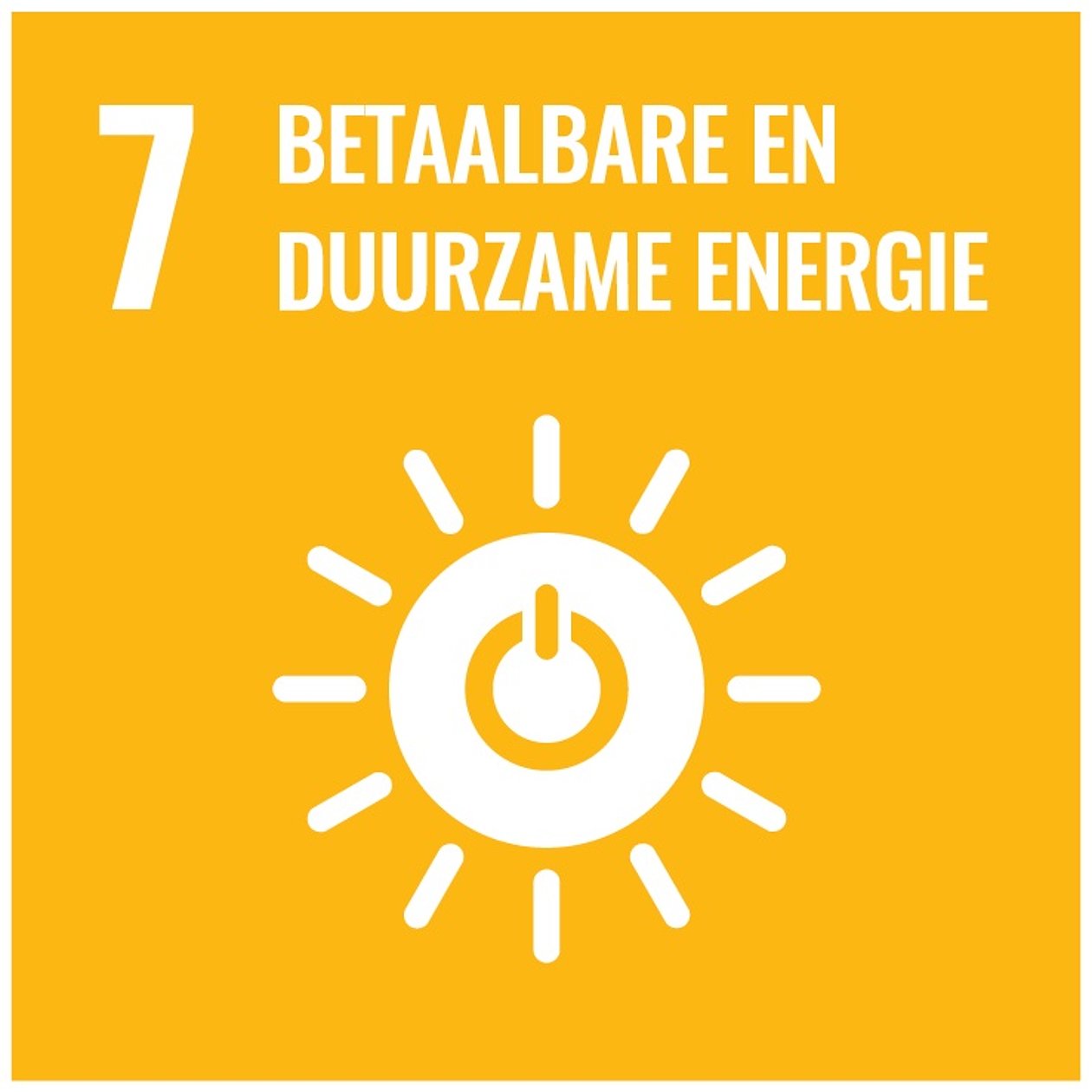 Sustainable Development Goals
By adhering to this energy strategy, Brainport Eindhoven is contributing to Sustainable Development Goal 7: affordable, reliable, renewable and modern energy for all. Brainport Eindhoven has the necessary knowledge and skills in the field of electrochemical conversion & materials, measurement and detection technology, manufacturing techniques and cost-efficient manufacturing to ensure the region is making the transition to affordable and clean energy.