---
Close
Close
Clean, sustainable energy for all

In Brainport Eindhoven we change the world, because here we develop key technologies that change society. Like in the field of energy. In Brainport we make the energy transition possible. By using high-tech competences and precision technologies, we make the machines, products and materials needed for the energy transition. Especially in the field of batteries and hydrogen, but also in wind and solar energy. Currently, the production and storage of clean energy is often expensive. Companies, government and knowledge institutions together make it affordable. New solutions enable the Netherlands, and the rest of the world, to make the switch.
Innovation for the energy transition
Companies, knowledge institutes and government in Brainport Eindhoven are working on the energy transition by focussing on four topics.
The coming years
Generating various forms of fossil-free and renewable energy and then storing it at ever lower costs and by using fewer and fewer materials. That is what companies, knowledge institutions and governments in Brainport Eindhoven are striving for. The energy transition and the achievement of the energy and climate goals is a global challenge. A challenge that offers opportunities for the knowledge-intensive manufacturing industry in this region. Scalable and efficient storage and conversion technologies are needed to store renewable energy for a longer time and to make key sectors of our economy CO2-free, such as heavy-duty mobility and the chemical process industry. Brainport Eindhoven has broad knowledge in the field of electrochemical conversion and materials and production techniques. This makes the region strong in developing new battery technologies and new forms of energy carriers, such as hydrogen and metal powder. This requires close cooperation between governments, OEMs, manufacturing companies and knowledge and educational institutions. Collaboration that is already taking place, for example, in regional field labs and innovation programs such as the Battery Competence Cluster - NL and Green Transport Delta.
Companies, knowledgde institutes and government
Unique ecosystem
New technologies and products are co-created, tested and translated into market solutions. The focus is on making smart combinations and developing system solutions. In doing so, we are building a sustainable future in Brainport and for the rest of the world.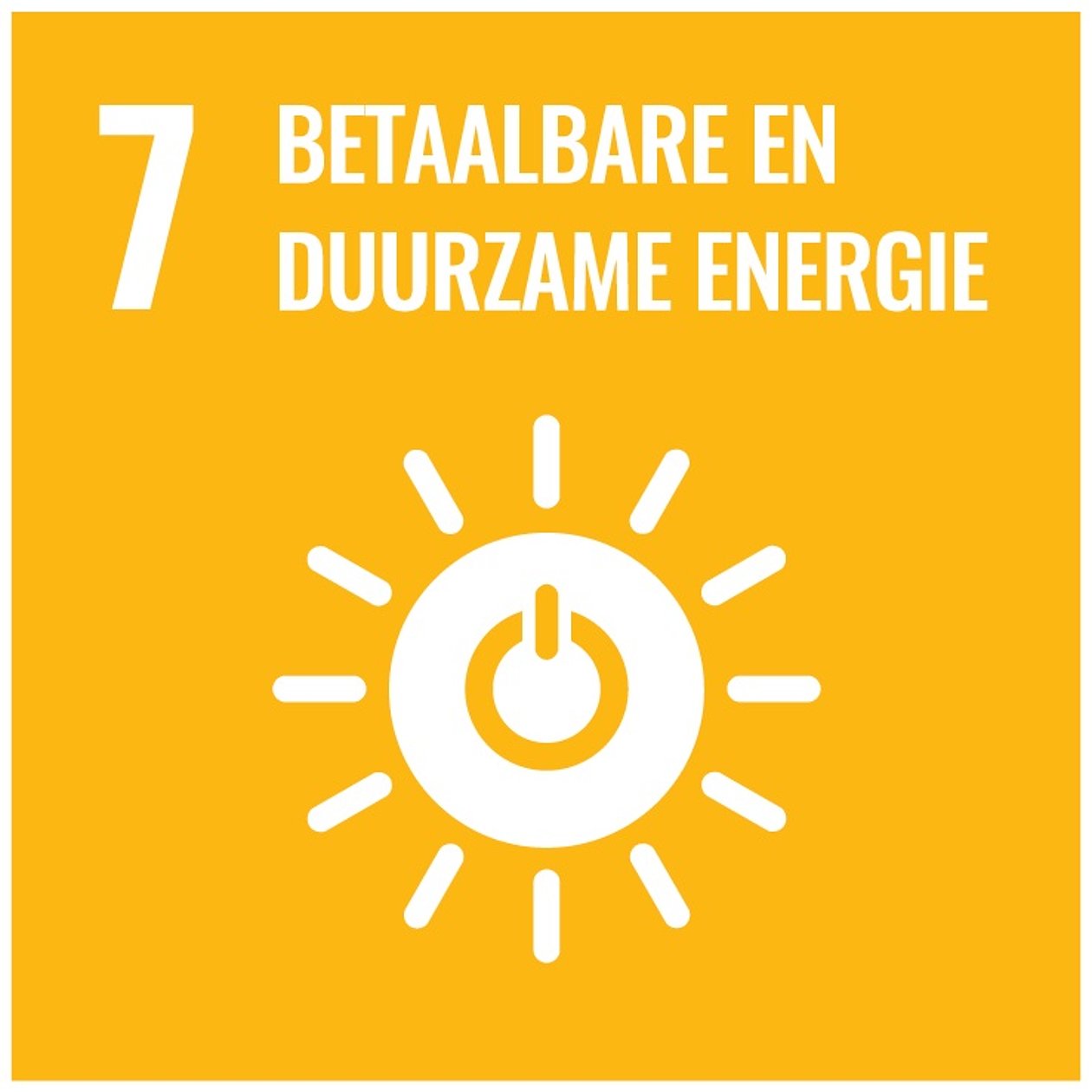 Sustainable Development Goals
By adhering to this energy strategy, Brainport Eindhoven is contributing to Sustainable Development Goal 7: affordable, reliable, renewable and modern energy for all. Brainport Eindhoven has the necessary knowledge and skills in the field of electrochemical conversion & materials, measurement and detection technology, manufacturing techniques and cost-efficient manufacturing to ensure the region is making the transition to affordable and clean energy.