---
Close
Close
Energy-generating glass allows for energy-efficient billboards
Off-grid, innovative billboards save energy and reduce light pollution. 'Energy that isn't used, doesn't have to be generated', says Jeroen ter Schiphorst from Lusoco.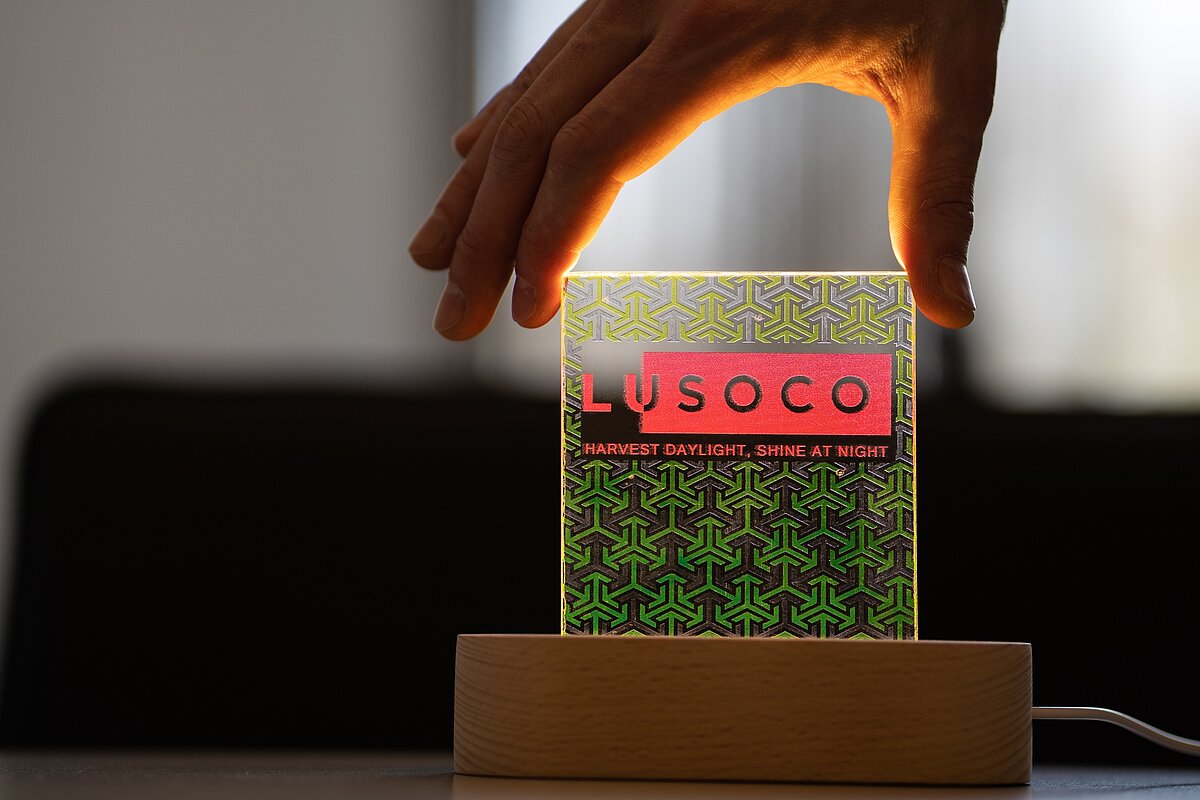 What does Lusoco do?
Lusoco is creating aesthetic visual communication. That sounds more complicated than it is: We manufacture smart, energy-generating glass by means of fluorescent dyes that absorb sunlight. That solar energy is stored and re-emitted at night to illuminate an image, decoration or visual communication. The technology can also be used for a wide range of other applications. By using sensors and data collection, we can ensure an object is only illuminated when someone approaches. Furthermore, the object can detect the number of people passing by or predict when maintenance is needed.
We first used this technology in a project for Happen Containers in Eindhoven. Meanwhile, we have started several pilots to research how to use the technology in other applications. We especially focus on the various options to use the energy generated. And on creating aesthetic added value and visibility by using subtle LED lighting to illuminate the side of the print. The print is automatically illuminated, resulting in a higher contrast and improved readability.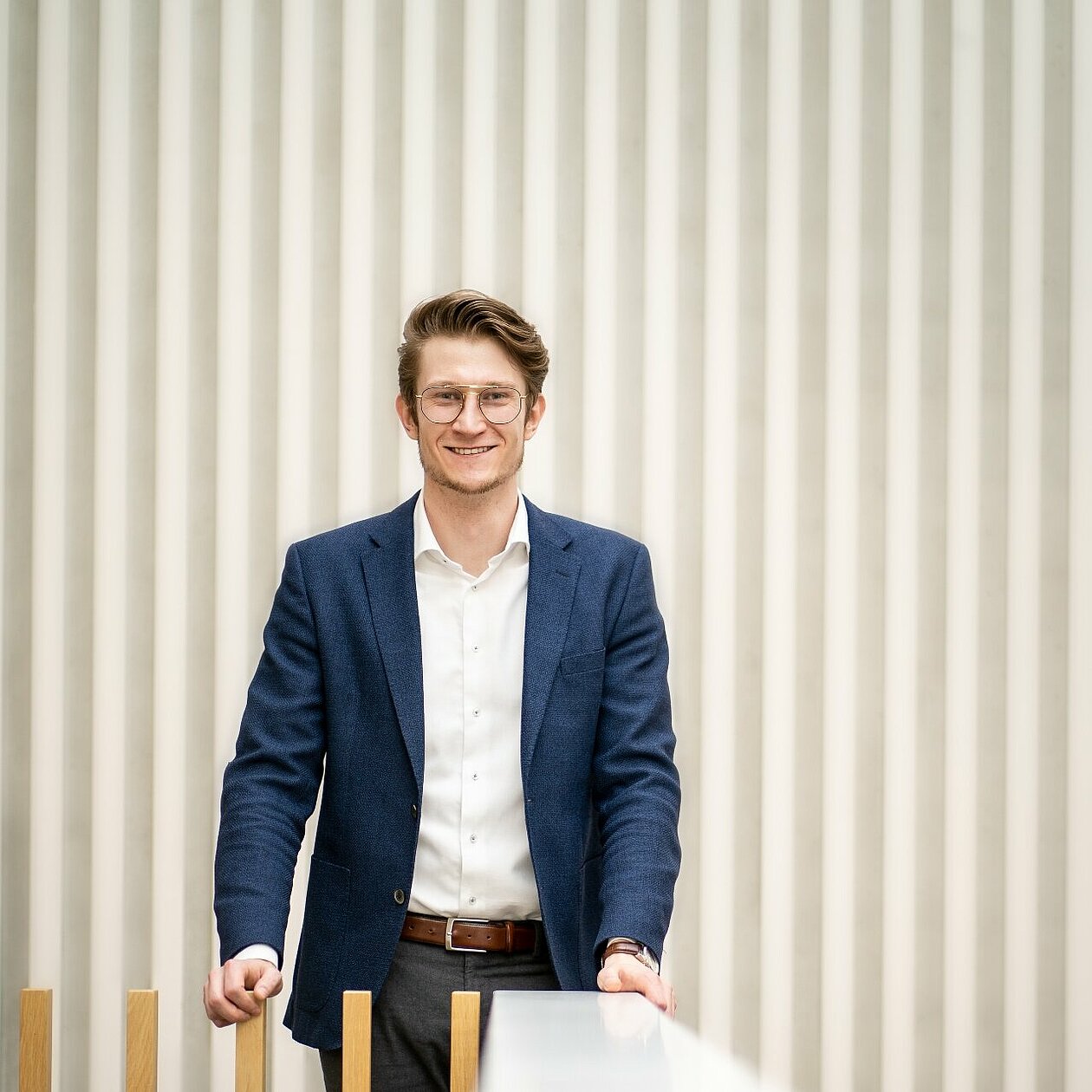 Who are you and what is your role at Lusoco?
My name is Jeroen ter Schiphorst and I am CTO and co-founder of Lusoco. I am mainly focusing on the technological developments within the company. I have studied chemistry at a university of applied sciences. I then got a master's degree in chemistry followed by a PhD. I wanted to start my own business. My partner Teun Wagenaar had a great deal of experience in business management and together, we founded Lusoco in 2017.
In what way are you helping to solve the Global Challenges?
For example, let's take a look at the illuminated billboards. If you drive past those billboards at night, you will probably not think of the fact that these billboards consume quite a lot of energy. The digital billboards have to be switched on at full power 24 hours a day to be able to showcase an image. Furthermore, posterboards are only illuminated at night, but also consume up to 600 kWh per year.
We want to help reducing that energy consumption. That is why our boards are off-grid, meaning that they are not connected to the power supply. Energy that isn't used, doesn't have to be generated. Somehow, it's normal to first insulate a 1930s house before equipping it with solar panels. However, we focus a lot less on rendering other energy-consuming applications more energy-efficient.
With our technology, we contribute to reducing light pollution. When you drive on the A2 at night, you will notice that at some parts, the billboards are illuminated excessively, whilst other parts are fairly dark. Our image isn't only illuminated independently, we are also able to improve readability by using less light. Moreover, smart sensors ensure the board automatically shuts down at the desired times. Directly providing an ecological advantage.
What impact had Lusoco achieved by 2030?
With our technology, we allow for all outdoor advertising to be fully energy-neutral by 2030 and for buildings to be also visible at night.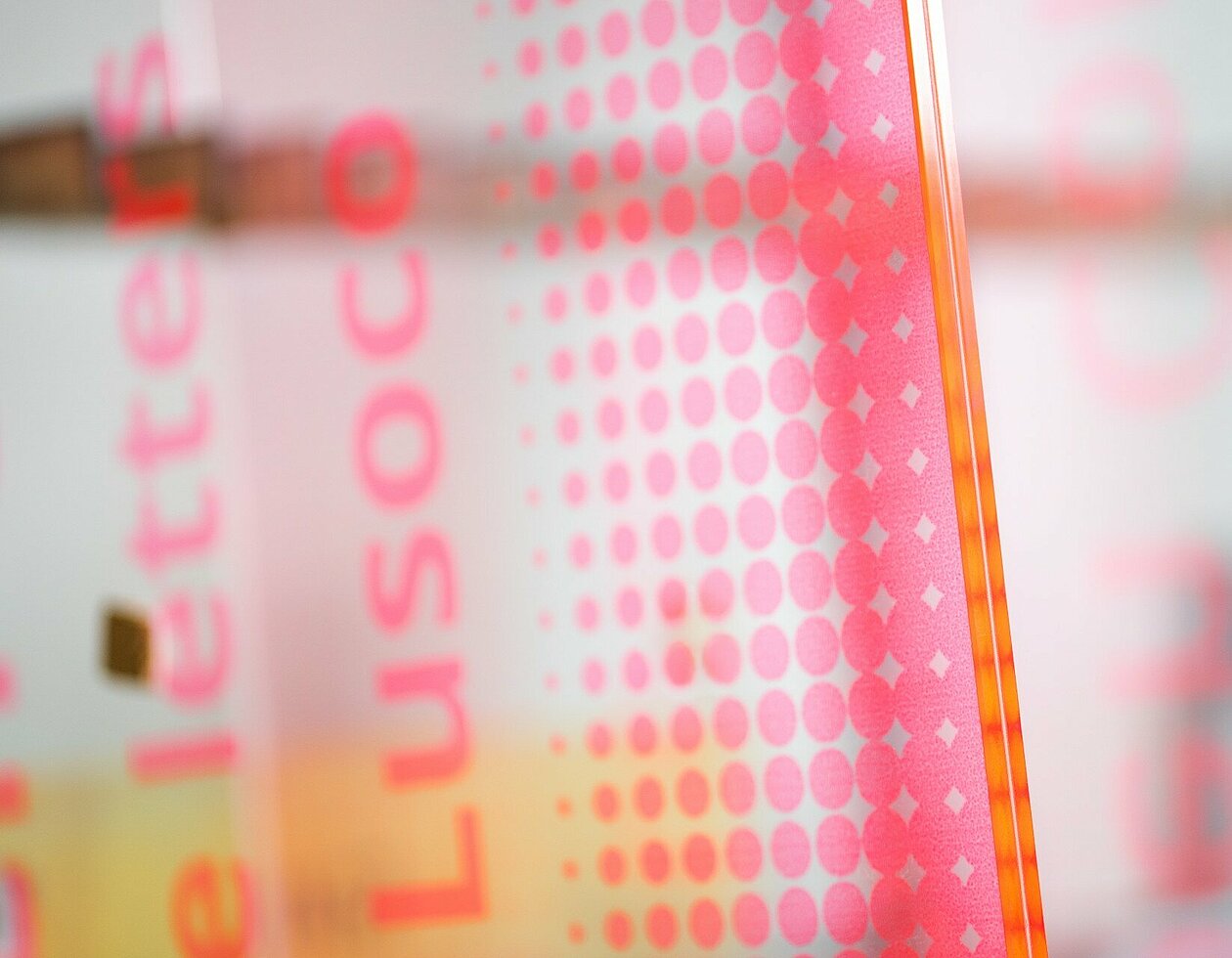 What party do you want to jointly realize the ambition with?
We are working together intensively with organizations from the entire region. In addition, we are currently participating in the ASML Young Makers Award, which will increase our network of interesting partners for sure. Moreover, we are currently in contact with a big player in the area of illuminated advertising.
We are always on the look for great partnerships in respect of technological development and electronics. Hopefully, this interview will attract the attention of some interesting parties. At the end of this year, we will start a new funding round, so we hereby invite all investors to respond so we can jointly improve visibility.
What do you hope the Brainport region has accomplished in 2030 regarding innovation and sustainability?
I think the Brainport region is doing well regarding innovation and sustainability. We have a clear high-tech environment that everyone contributes to. Communication lines are short and we know where to find each other. The region provides various ways for companies to connect if they are looking for an interesting partnership.
I think the Eindhoven University of Technology (TU/e) has an important role to play. There is a great deal happening at the university in respect of research and development. However, only a relatively small part of those developments is brought to market via startups. There is still a lot to be gained in that area. By sharing and securing the knowledge gained at the TU/: which intellectual property may be used by whom? And by making it more attractive to start a business. A good plan needs a good team. And team building and mentoring are very important in that respect.
Source: Timeframe Project Eindhoven