---
Close
Close
AI innovation Session for Medtech
Be inspired by new insights, new applications and proven success stories about AI in future healthcare. Learn from how other companies are implementing AI. Get inspired by use cases and dare to embark on the journey towards AI adaptation.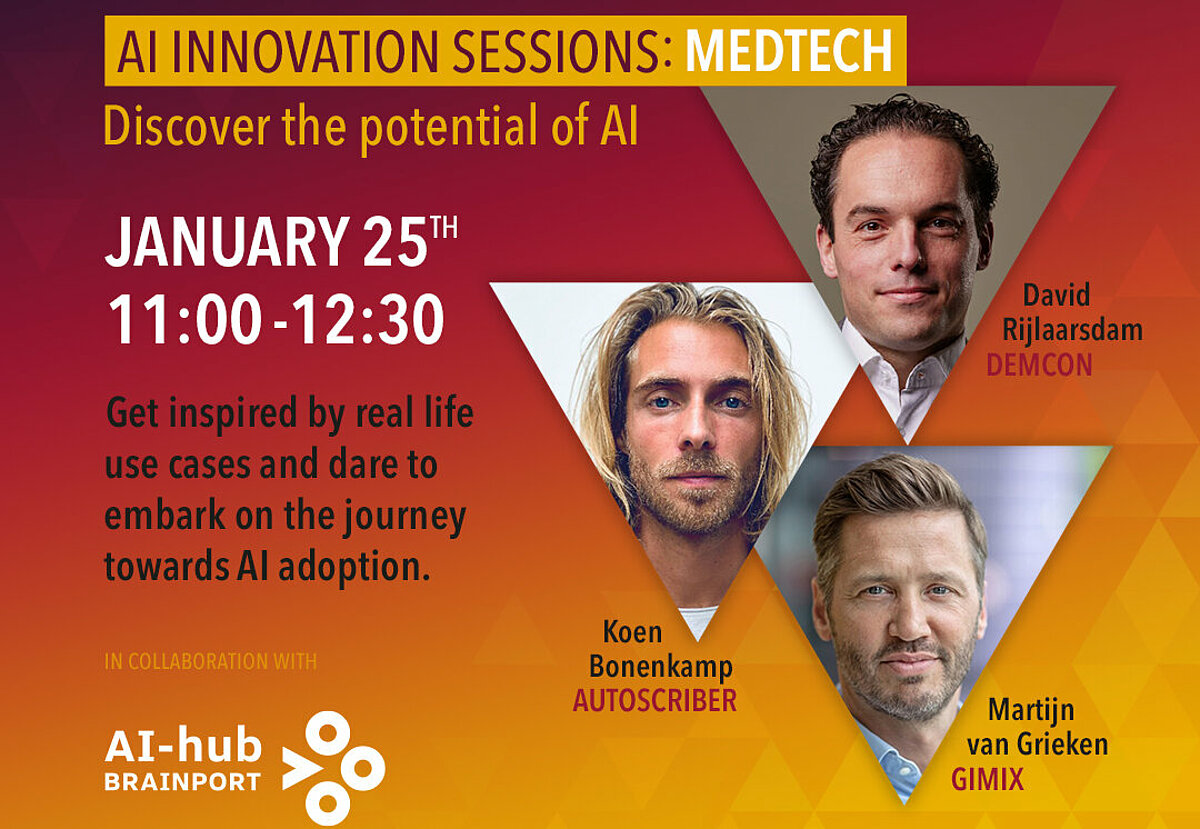 Program
Date: Tuesday January 25, 2022
Time: 11.00 - 12.30h
Location: Online
10:50h: Log in
11:00h: Personalised drug delivery and diagnostics - Martijn van Grieken (Gimix)
11:30h: Applied machine learning in system engineering - David Rijlaarsdam (Demcon)
12:00h: Startup Pitches
12:10h: Round table
12:30h: End of the event
Please note: this is an online event, there will be a livestream
This event is part of the 'AI innovation Sessions for MedTech' series. Events to follow next year:
From Data to Intelligence
From Inspiration to Action
Matchmaking Finale
About the program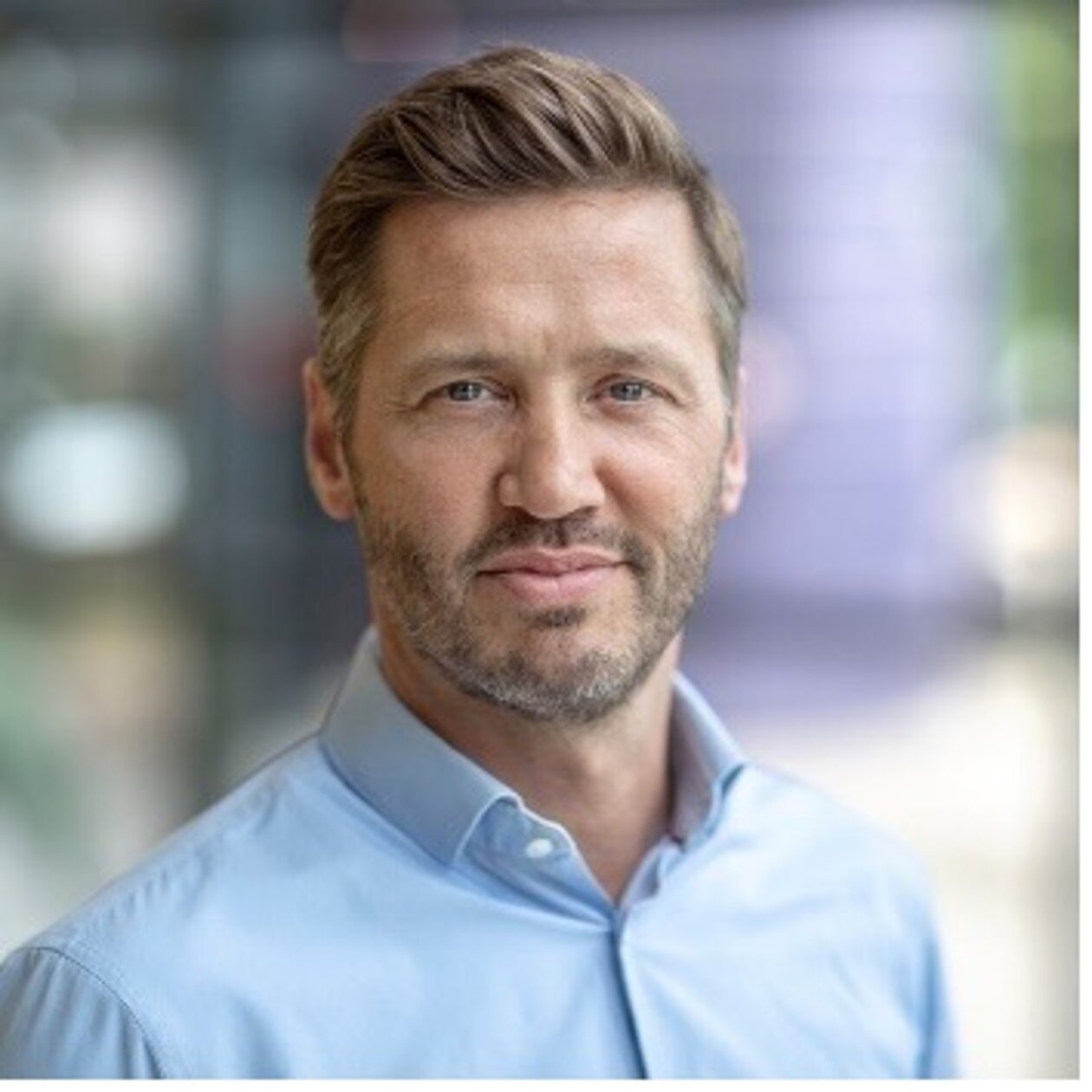 Use case 1: The LiGalli MedRing: Personalised drug delivery and diagnostics
In this session, Gimix will present the LiGalli MedRing project. With the MedRing, LiGalli is on a mission to revolutionize women's health care. They aspire to significantly enhance the quality of life and care for women by empowering patients and healthcare professionals with intelligent drug delivery and diagnostics. With the help of Gimix and other partners, LiGalli is developing a unique platform in the field of smart therapies that has the potential to transform the way women are treated, monitored, and diagnosed. The platform can capture drug and diagnostic data and leverage the data to provide unprecedented insights and deliver more personalized patient
Speaker: Martijn van Grieken - Data Science Director at Gimix
Use case 2: Applied machine learning in system engineering
In this session, David Rijlaarsdam will dive into no less than three use cases that his team at Demcon has been working on:
Automatically detect and classify different types of patient-ventilator asynchrony based on available ventilator wave fronts
Real time, reliable estimation of respiratory activity from sEMG measurements
Design a controller to reduce spikes in flow by a pump used for eye surgery
You'll learn about how different AI techniques have enabled significant improvements in respiratory technology and medical pump control.
Speaker: David Rijlaarsdam - Business Unit Manager Artificial Intelligence at Demcon