---
Close
Close
Heliox charging infrastructure is key for growth of e-mobility sector
During Pioneers in Mobility month, we feature stories that are part of our innovative ecosystem and contribute to our ambitions for mobility. This time: Heliox from Best.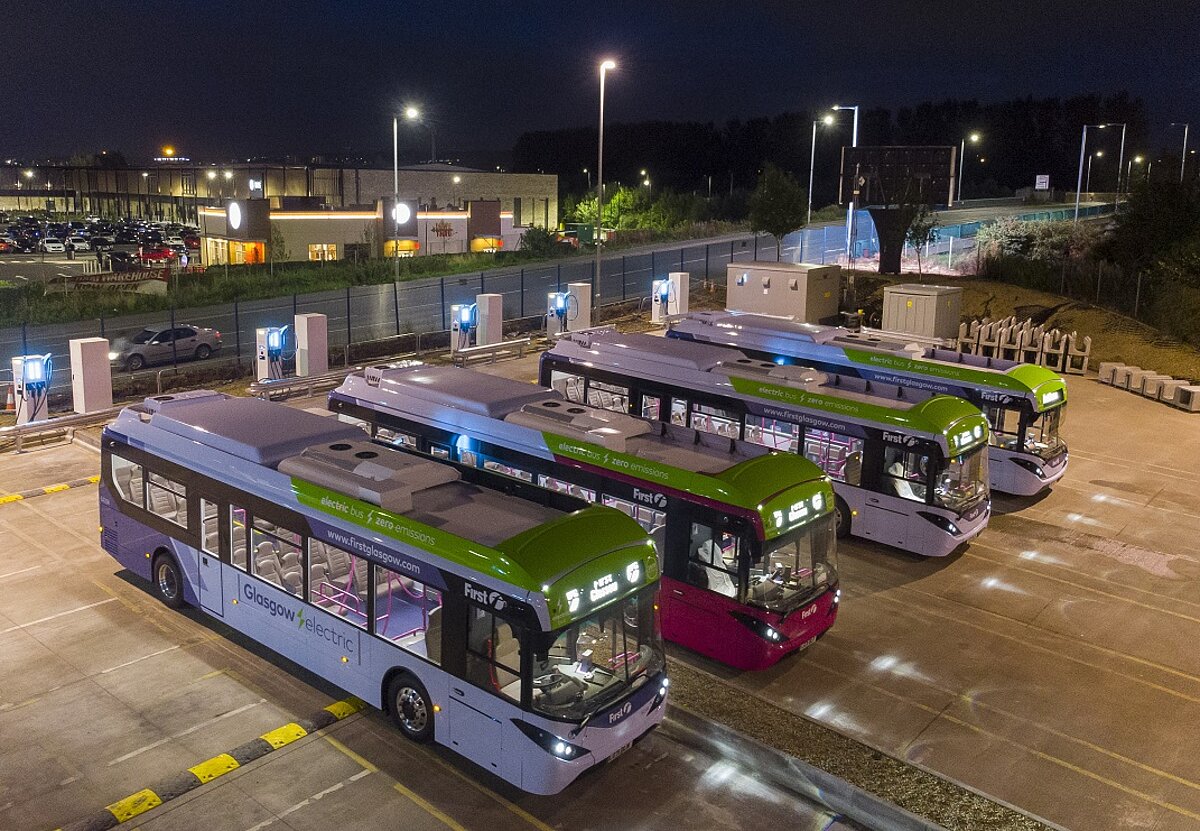 "You can build the most beautiful electric cars, but if you can't charge them, you're not going anywhere." That's according to Michael Colijn, Group CEO at Heliox. The scale-up designs, builds and installs charging infrastructure for electric vehicles. In Greek mythology, Heliox is the sun god and "the source of energy for the earth." Colijn: "That is exactly what we want to be, a source of energy."
Intro Heliox
In 2009 Heliox was founded by four former Philips employees who specialized in electronics and power electronics. In 2014, the company joined the e-mobility world and focused on specific knowledge about how electricity can be used to charge vehicles in a fast and safe way. "Heliox was the first company in the world to develop a charger for city buses. We did a big experiment with that in Eindhoven."
Colijn took over on January 1, 2020 and is happily ("This job is really a blast") at the helm of Heliox, his sixth scale-up. The CEO studied physics with a specialization in climate and environment and has been in the climate and energy field all his professional life. "We used to talk about climate a lot around the kitchen table, it's been instilled in us from an early age."
Faster charging
Heliox' mission is to do away with the difference in user experience between electric and 'normal' driving. Colijn often hears people say that they find that charging an electric car takes a long time. "It's true that the kind of chargers that people have at home often take several hours. That has to do with the fluxes in the electricity grid and the charging technology. We want to bring the charging time down to a few minutes, so it won't take any longer than filling up your tank with diesel or gasoline does now."
To give an idea, a regular home charging station has on average a capacity of six kilowatts. A fast charger located alongside the highway is between 150 and 350 kilowatts. "The German government has now asked us to develop and roll out a charger for a truck corridor between Dortmund and Berlin. Then you're talking about a capacity of one megawatt."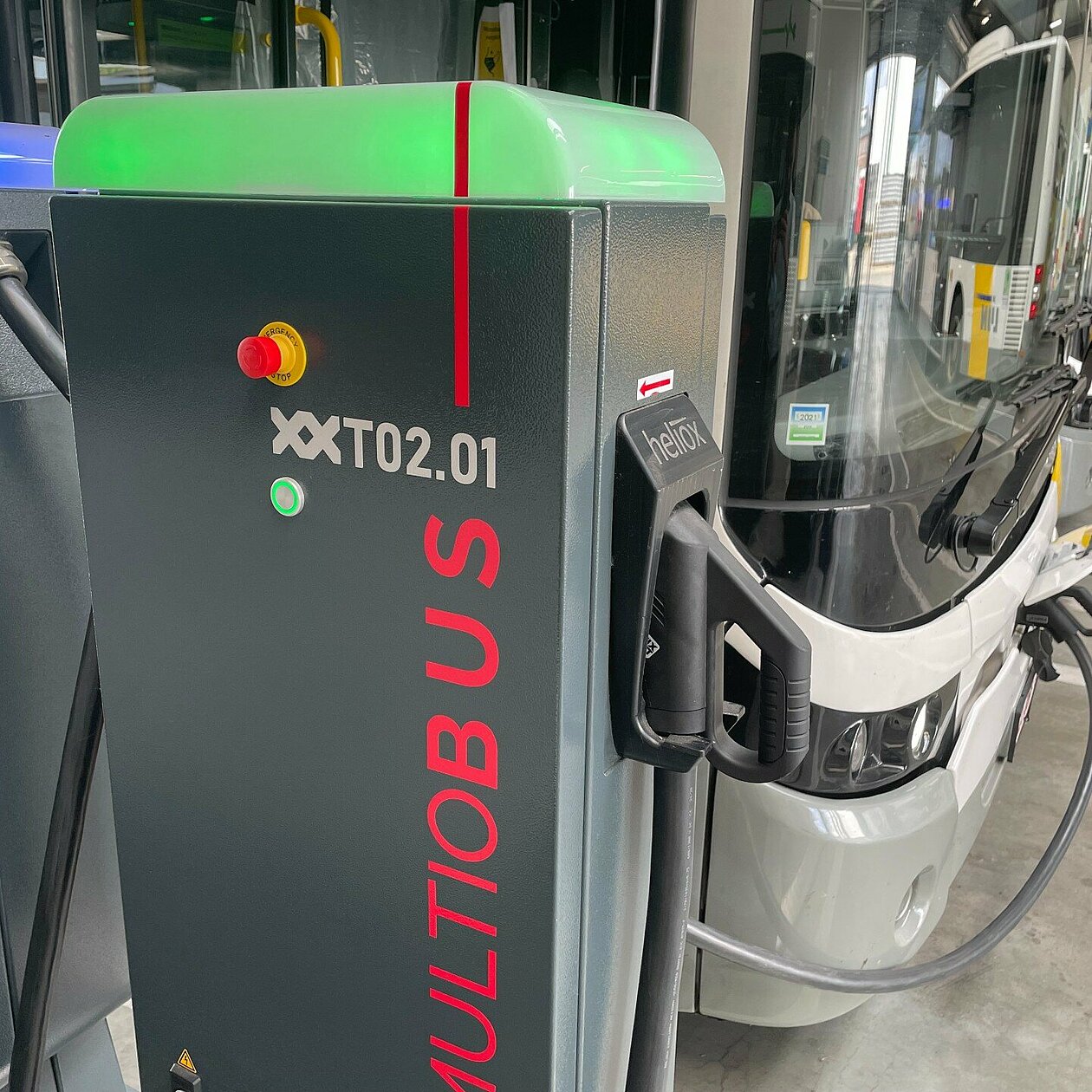 Intelligent charging systems
Which means, in order to charge faster, more power is needed. That power has to come from the electricity grid. Colijn goes on to explain that in this regard, Heliox can support the electricity grid. "If our technology demands too much power, we place a battery between the charging point and the electricity grid. The battery charges slowly and the moment when a vehicle needs to be charged, it functions as a buffer. This way, we avoid asking too much of the grid at a specific moment."
On top of that, the charging systems also need to become more intelligent. "For example, at a bus station we look at which line departs first. If line 12 leaves earlier than line 14, then line 12 gets priority. That's how you can use the capacity of the electrical grid in a smart way."
Fast charging also comes with challenges - for example, battery performance should not degrade. "If you use the old battery technology for fast charging, degradation occurs over time. We now know that solid state batteries are much more resistant to this and we're seeking other solutions as well. That makes the Brainport region very interesting for us. What we want can only succeed if we work together with the entire chain. And this region has everything: vehicle manufacturers, battery suppliers, power electronics parties."
Autonomous charging and internationalization
In addition to faster charging systems, Heliox is also gearing up for autonomous charging. Colijn compares it to a vacuum cleaner or lawn mower robot that decides for itself when the job is done or when it needs power. "Autonomous charging is essentially the same idea, but on public roads instead of your living room or garden," he says. The key to autonomous charging is data and artificial intelligence that make decisions based on that data."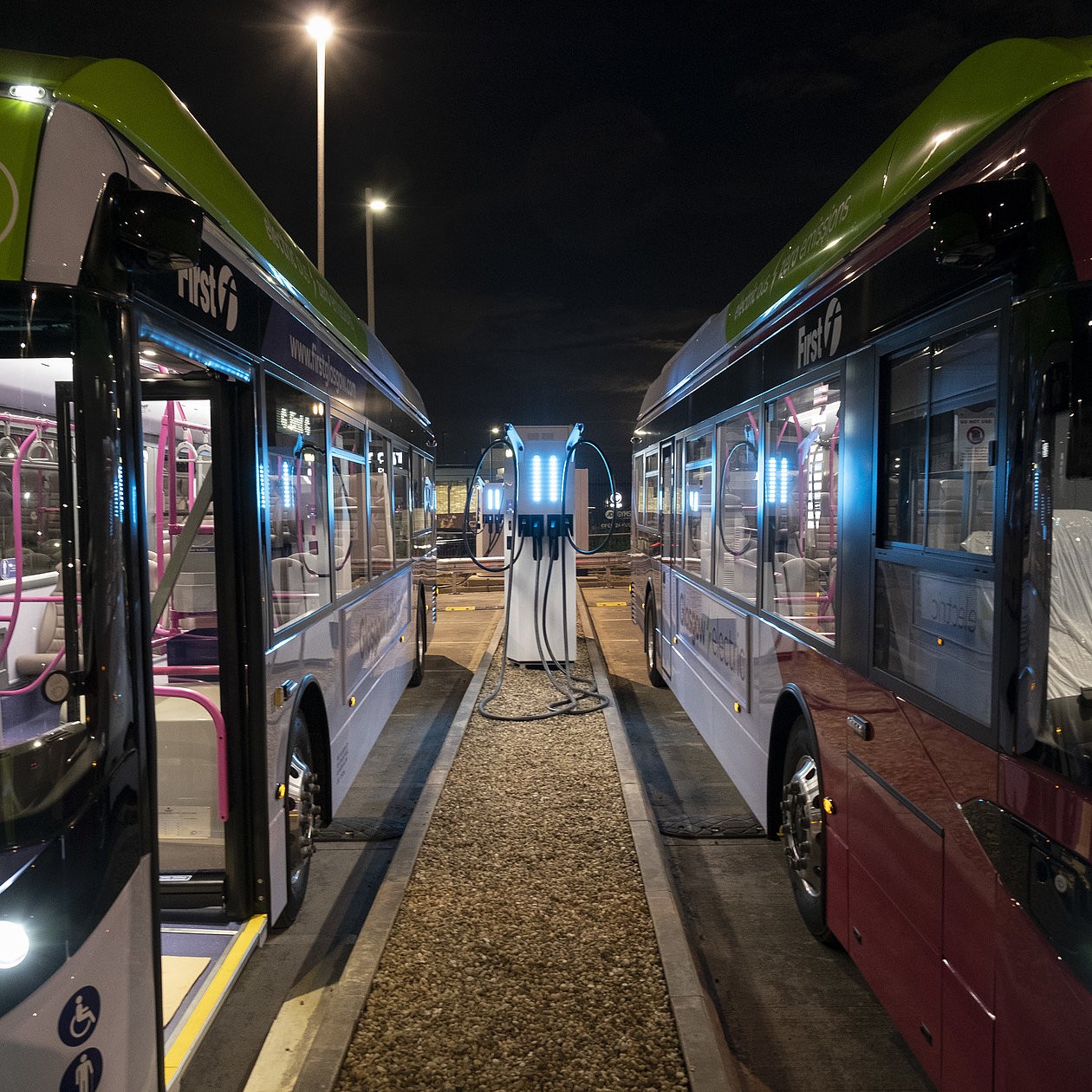 Besides autonomous charging, Heliox is readying itself for the international market. "We started with buses in the Netherlands, but we are now active in 16 countries." Different requirements, standards and laws apply in each country. For example, all electricity in Germany must be measured by a calibrated meter and the United States has its own standard (UU), different cable thicknesses and insulation classes. "If you, as a European manufacturer, bring a product to the American market, you need to absorb a lot of new knowledge. That is one of the reasons why we are now setting up an R&D laboratory in Atlanta (US)." In a year's time, Colijn expects a quarter of its sales to come from the United States, and even more than half by 2023.
Ecosystem
The biggest challenge is to keep up with all the latest developments. The company is growing at a rate of about fifty percent per year. Colijn: "Everything is ticking away. What our people have to deal with, how they do their work, the supply of new materials. All of that is under pressure. We are constantly changing and we have to constantly get our people on board."
Colijn also sees a role for the Brainport region here. If it were up to him, the influx of qualified people in a specific branch - such as the manufacture of high-tech systems or integrated software - should be stimulated even further. Moreover, the Brainport region, and also the Netherlands, must put Dutch temperance to one side, Colijn believes. "Take the lead, dare to push harder. Just say: 'We are going to build the largest truck corridor.' We have to present ourselves much more conspicuously as a region, that will garner a certain amount of appeal. Internationally as well."
Green and Smart Mobility
Charging infrastructure plays a key role, and Colijn feels that an integrated plan on a global scale is lacking on how to approach that transition. "What the industry sometimes still doesn't quite understand is that you can build the most beautiful cars, but if you can't charge them, you can't grow the market. E-mobility is part and parcel of the energy transition. We tend to expect from ourselves and from other partners - the electricity grid and the car and battery manufacturers - that electric driving will be a flawless experience. We must remove all the thresholds that people might still be feeling today. Only then will the transition be successful."