---
Close
Close
Collaboration between 123 nationalities? Noélie (ASML) tells her story.
When Noélie Wojewoda started working at ASML in Veldhoven in 2006, she was the only foreigner on her team. Now 123 nationalities work for the company.
Noélie Wojewoda and ASML: the fun of complexity
When Noélie Wojewoda started working at ASML in Veldhoven in 2006, she was one of the youngest in her group of immediate colleagues; she was also the only woman and the only foreigner. Noélie, a petite French mechanical engineer who grew up in the suburbs of Paris, had been looking for an internship to complete her master's degree at INSA Lyon. She could not find a suitable position in the USA or Great Britain, which were her preferences, but was offered an internship at Philips in Eindhoven. "Although I didn't know anything about Eindhoven, I saw this as a good opportunity that would let me practice my English and finish my master's degree." But events took a surprising turn. At the end of her six-month internship, she decided to stay in the city and found a job at ASML through an employment agency.
ASML, the world's largest manufacturer of chip machines, is one of many successful companies that originate from Philips. Rather than making chips, a commonly held misconception, the company designs and builds the machines that make chips. ASML operates from its headquarters in Veldhoven and had offices in more than 60 cities in 16 countries at the beginning of 2019. The company employs about 24,000 people worldwide and turnover rose to 10.9 billion euros in 2018.
123 nationalities
"Back then, meetings were held in Dutch and I had to constantly interrupt and ask for a translation," she laughs. "These days, you hear people speaking English throughout the company, so things have really changed at ASML over the years." The facts prove her point: at the end of 2018, ASML employed 104 different nationalities at its headquarters in Veldhoven and 123 nationalities worldwide. A further surprising fact - only half the new recruits in Veldhoven are Dutch - demonstrates the sector's rapid rate of growth and insatiable hunger for scarce skills.
When she started, Noélie felt that her uniqueness actually gave her an advantage: "Being different meant that people remembered you", she says. More importantly, she soon realised that she had found the ideal spot for a creative engineer. "I loved everything about this company straight away. I was impressed by the fact that production here at ASML is very close to the development centre and still see that as a strength today. You design a piece of hardware, pick it up from the supplier and then walk across the car park to production to see how it works. As an engineer, nothing is more satisfying that touching something you have conceived and prototyped. That makes you feel immensely proud."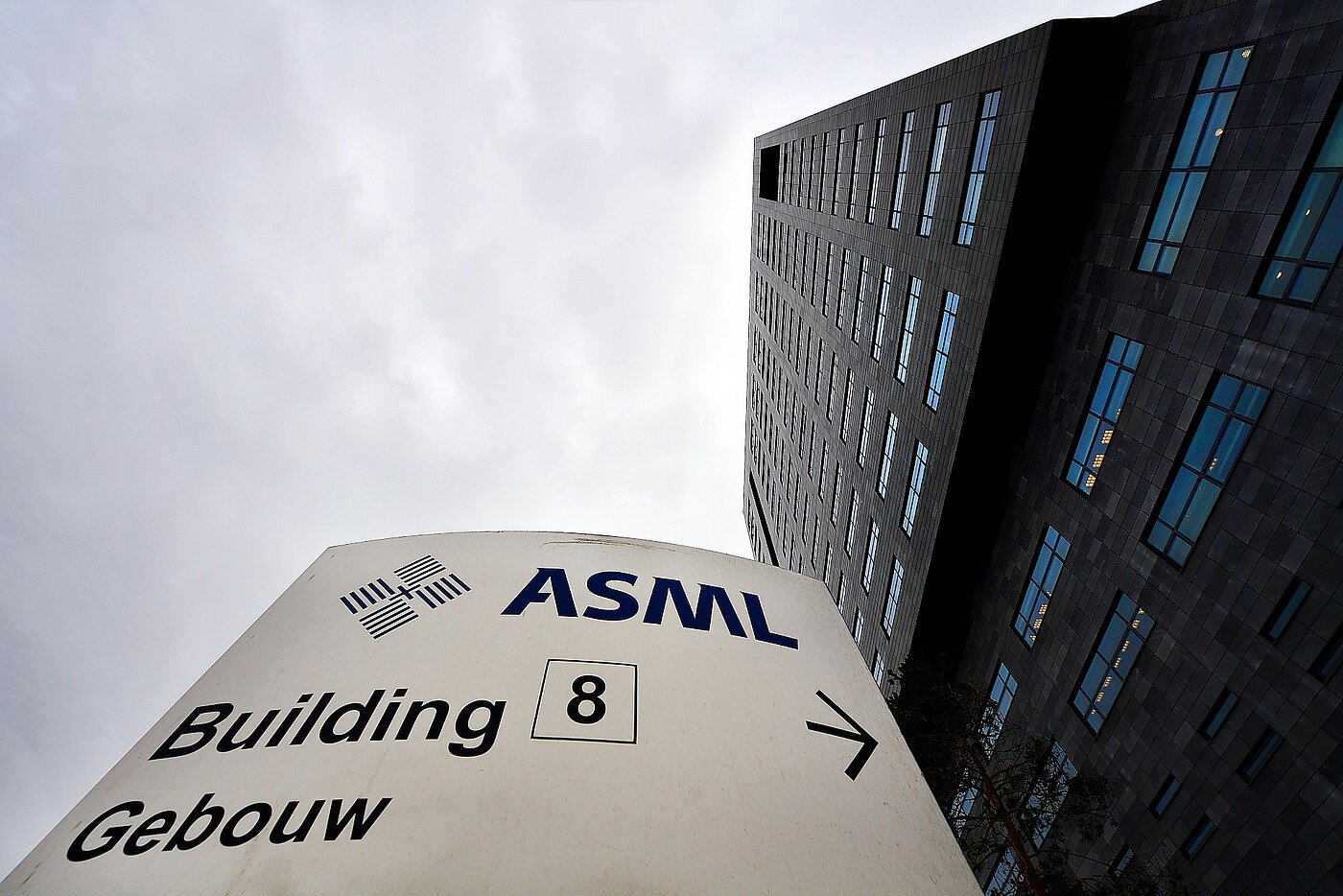 Playground for engineers
Noélie entered an energetic world full of opportunities when she joined ASML and that is why she has stayed there all these years: "Demand is always strong in this sector. The semiconductor industry is unusual in that the business cycle is really short - every two to three years, you have a new machine. So there is never time to sit back. But there are also almost limitless possibilities from a technical perspective. You can unleash all your creativity." She sums up with a smile: "Basically, it's a playground for engineers."
ASML's finances reflect this high level of demand: over the years, the company has invested heavily in pioneering research and development (R&D). In 2018, the company invested 1.6 billion euros and that spend is projected to rise to 1.9 billion euros in 2019. "I'm eager to learn and try to change projects every three to four years; that's possible in a big company like this. Leading a project is fun, no matter what the business line is, because the focus is always on innovation and new development. Working with smart people - smart designers, smart engineers - and leading them to a goal, that fills me with energy".
After starting at ASML as a mechanical engineer in 2006, Noélie is now a project leader in the Extreme Ultraviolet (EUV) business line. ASML developed this lithography technology - the heart of chip production - relatively recently; the first EUV test machine was delivered in 2014, and since then production and delivery have grown steadily. ASML delivered 18 EUV machines in 2018 and plans to deliver another 30 systems in 2019. An EUV machine costs around 100 million euros.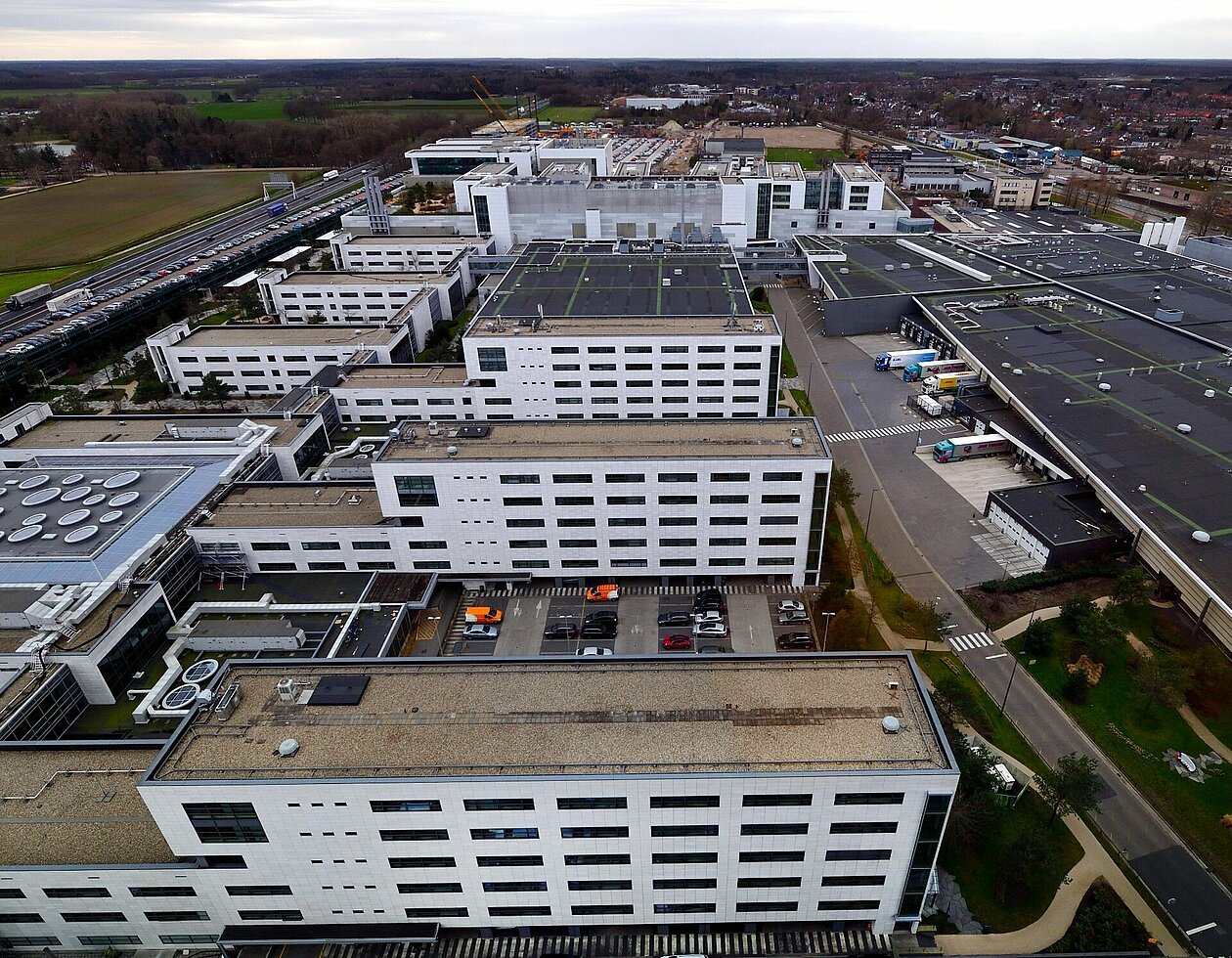 ASML is a Dutch company and its success stems from the fact that it is located in the Netherlands and in Brabant.
Inquiring minds
She sees transparent communication and an ability to organize effectively as her most important skills, overshadowed only by her inquiring mind. "When we onboard new employees, I always say that you have to be pro-actively inquisitive at ASML - always ready to discover more and willing to move forward."
On a typical day, Noélie and her internal team of ten people work together, and she also communicates intensively with an external supplier group of ten developers. "We discuss issues that may have arisen, monitor progress of the planned activities and seek consensus. That is very Dutch, I think; the 'polder' model that ensures that everyone agrees with each other. It fits my nature perfectly, so I am happy with this approach."
Her working days fly by and she usually does not have time to eat lunch in the canteen, which is actually a large space housing several restaurants. "We work in an absorbing environment where you hardly notice time passing by."
"We were told time and time again that it wouldn't be possible to develop the technology."
Family matters
Despite the pace of work, ASML attaches great importance to a good work-life balance, which is another reason why Noélie has consistently remained enthusiastic about her work. She also believes that this principle is one of the reasons behind the company's innovative prowess. "I feel it important that people can focus on their work and their family life. People who work normally and have the opportunity of enjoying time with their family, are more relaxed, work more effectively and are more focused. If I had to be away from my three-year-old daughter for any length of time, I would feel stressed and uncomfortable."
Noélie's parents will soon travel from France to ASML in Veldhoven to attend a family day there. "They are really looking forward to it," says Noélie. ASML regularly organizes family days to give employees' family members a unique look behind the scenes of 'their' company. ASML's world of technology is fascinating and complex at the same time. The family day programme also includes a visit to ASML's interactive Experience Center. Guests can see exactly how the technology works here. The Experience Center is also very popular with schools. Every year, thousands of young people come to ASML to learn how cool and interesting technology is, and what you can do with it.
When asked if her family members understand her work, she pauses to think for a moment and chuckles. "My father is also active in this industry and also a project leader, so we have stimulating discussions about our work. And my husband works at ASML. So, yes, I think my family is quite capable of briefly describing what ASML does."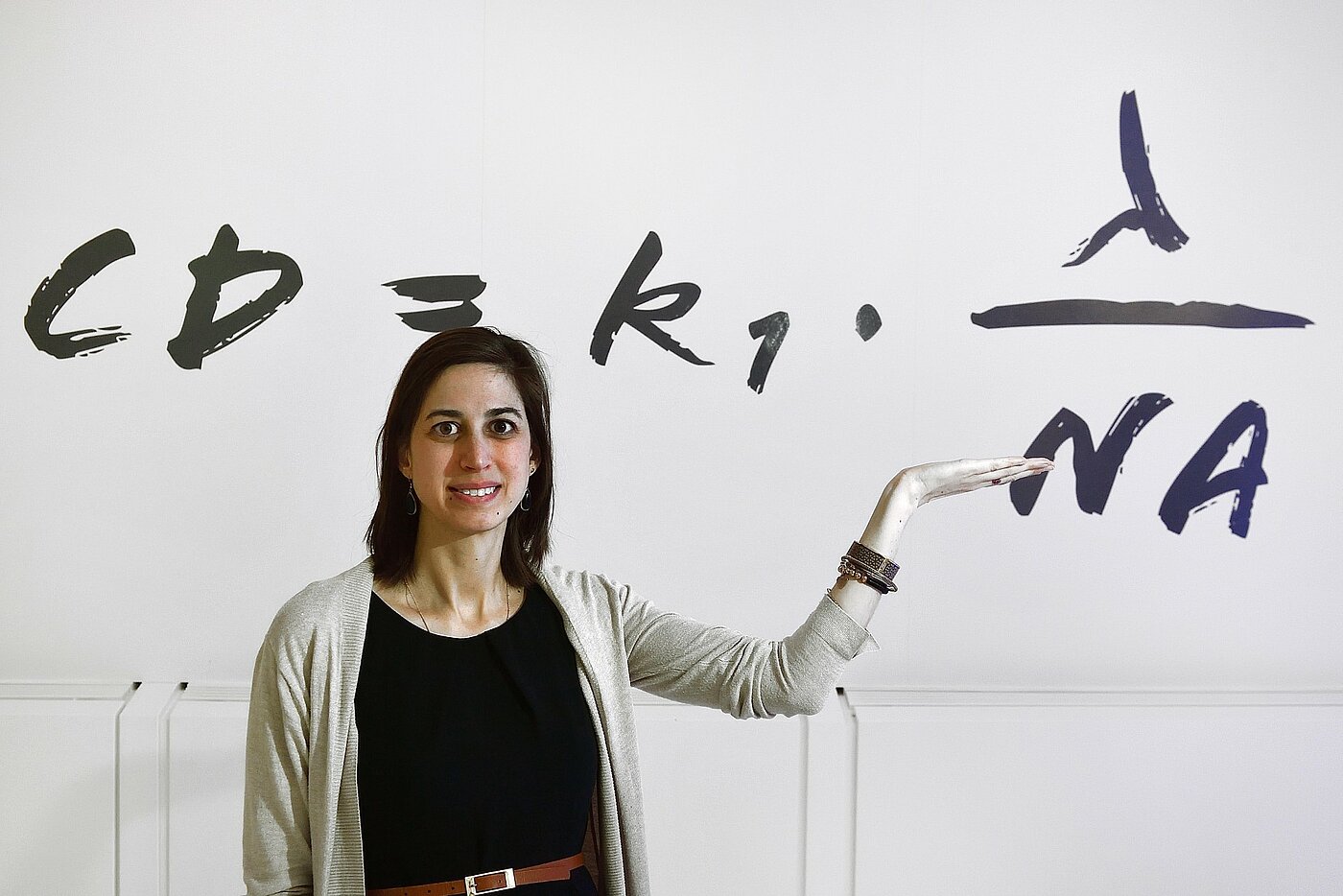 Growing complexity
Noélie sees the company's growth as a significant achievement, but says that only time will tell whether that success is sustainable. "About 40% of the workforce didn't work for the company two years ago. So it's important to allow enough time for people to integrate within the culture of the company. ASML is a Dutch company and its success stems from the fact that it is located in the Netherlands and in Brabant. The mentality here is direct and open and people understand that we all have different responsibilities. Even though international employees bring in new cultural aspects, which is positive, we must try to preserve the company's typically Dutch culture and the collaborative identity that is so typical of Brabant as well.
Bringing EUV technology to maturity is ASML's greatest technical achievement during the growth spurt of the last few years, she says. "EUV was still in the research phase ten years ago. Now we see that our customers use the machines resulting from this technology to print chips. An amazing feat when you think about it, because the machine is very, very complex, and we were told time and time again in the early days that it wouldn't be possible to develop the technology."
Noélie tells us with some satisfaction that she really enjoyed her work over the past year. "It means that I have found my place and my role and that I really like the job and the environment. And that I have been able to shape my work environment to match what I enjoy doing. In a way, every day is a new achievement. All this keeps me at ASML."