---
Close
Close
Salt as the key to a new energy grid: Cellcius wants to give the energy transition a big boost
The winners of the Gerard and Anton Awards are highlighted. Today: Cellcius.
Although the technology is enormously complex, it is not difficult to explain what Cellcius, a startup that originated at Eindhoven University of Technology and TNO, aims to do. The battery being built here extracts waste heat in one place, stores it in a salt battery and then transports it without any loss of energy to a place where heat is needed.

Flexible
Olaf Adan, co-inventor and current Chief Science Officer of Cellcius, especially praises the flexibility of the system. "You can make it as small or large as you want, you can use it to get to places that would otherwise only be accessible at unacceptable cost, relatively little heat is already enough, and you deploy it at the times when it is needed - both in capturing and releasing heat. Moreover, the commissioning of our system is much easier than if you had to build a complete pipeline network, which also has the disadvantage of being profitable only in densely populated areas and close to the source; after all, the longer the pipeline, the greater the heat loss. That doesn't affect all of us."
The temptation, meanwhile, is to calculate the potential of the system if it could be fully utilized. Adan, of course, has long since done so. "Per year that amounts to 4.5 billion m³ of gas, converted enough to supply heat to some 3.5 million family homes. So now that just disappears into the air! That's immense, and especially in these times, our solution can deliver a complete system change. Exactly what we are so looking for." Anyone who realizes what kind of effort - if any - it will take to achieve a 15% gas reduction in the wake of the sticking Russian gas supply immediately understands what Adan is worried about. On paper, that whole problem could be solved immediately with Cellcius.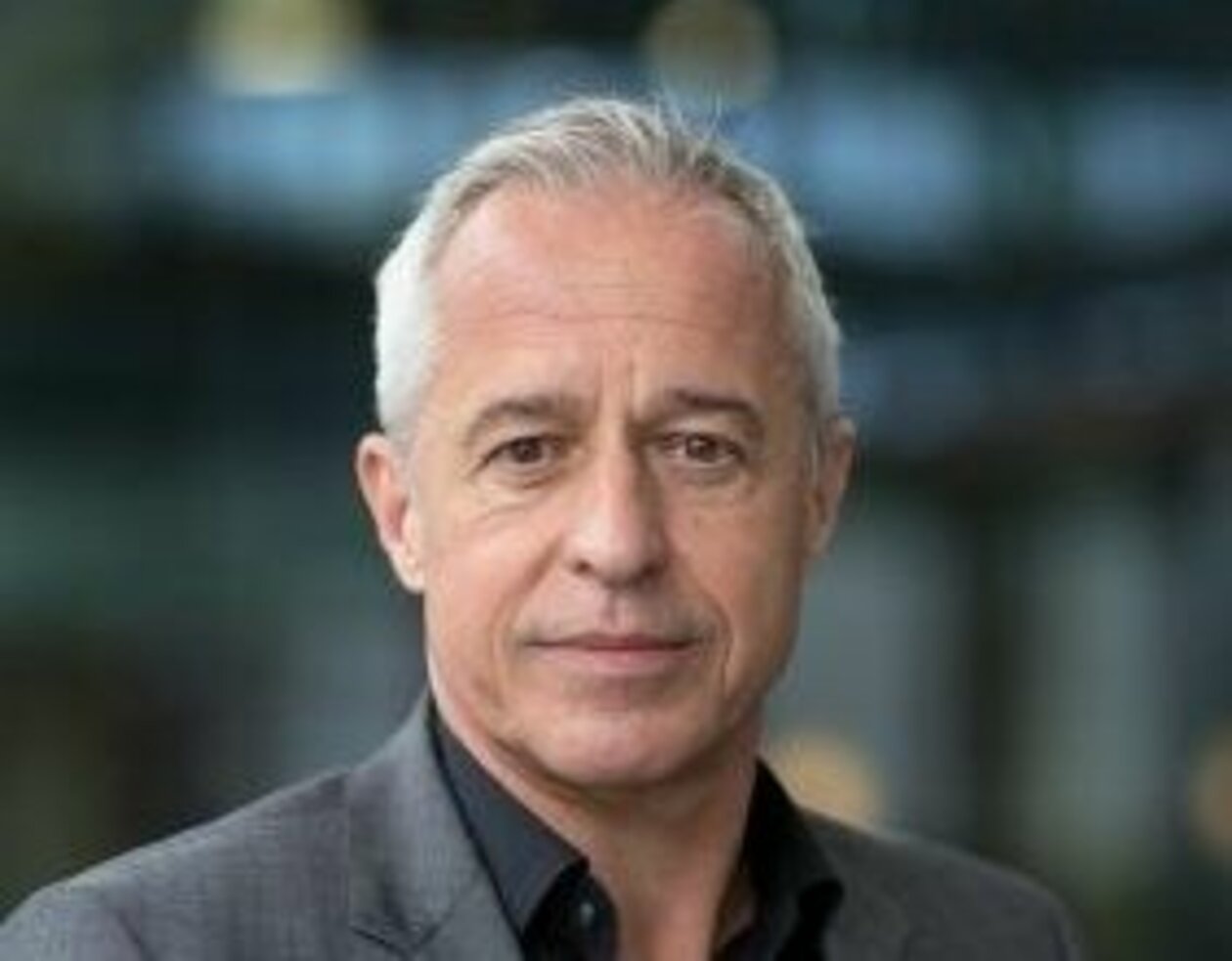 Pilot at Chemelot
However, Adan also knows that it is still a long way off. More is needed than a functioning pilot plant. A complete industry must be set up; a supply chain must be created. Cellcius cannot do all that on its own. At the same time, there is no time to waste, he stresses. "Not only because we have a head start as a country and can develop an important new global industry with this, but also because this can help solve one of the biggest challenges of our time: the energy transition. And in all honesty, speed could also help us as a company."
Meanwhile, the pilot tests have shown that the system works excellently. Soon it will be time for the first field tests, in which a chemical plant on the Chemelot site in Geleen will supply heat for a residential area or apartment complex in Sittard-Geleen via the Cellcius battery. Adan is looking forward to it. "We put a 20-foot container there with our battery of 3,000 Kwh and a discharge capacity of 100kW," he says. Users can get by with that for seven days; once a week, it has to be exchanged. "So we are not only interested in the technical results, but also what it means for the neighborhood. How do people react when such a container comes down the street that has to be changed every time? Is it like the garbage truck that comes by every week? Eventually, to reduce spatial nuisance, everything could come underground and be transported by an e-truck, but we are not that far yet. Either way, we'll involve the users well in the final choices."
What Adan also wants to find out is whether the focus on residential areas could be the right one for, say, the next five years. "We can go in all directions with this concept. There are lots of parties who would be helped by our solution. But we can't do everything at once, hence the choice of a primary focus. That's still going to present enough challenges to keep us busy. But the ambition is broader, bigger too. Within five years, we want to expand internationally as well."

Seeking partners
That ambition also means that Cellcius is looking for partners because alone, this job is impossible. Adan: "First of all, we will have to scale up. Then you have to ensure that the basic material – salt, that is, or more specifically, potassium carbonate – is available on an industrial scale. That means we have to build strategic relationships with the salt-producing industry. We could also outsource the production of the composite. Step two is the hardware product line. After the pilot, that can go quickly, but the demand will always be greater than we can handle. Fortunately, we have some manufacturing companies around here that could act logically as production partners. Then, as a third step, there are the customers. Heat grid operators are our first focus here. In Sittard-Geleen, that will be together with Ennatuurlijk."
Finally, there is the choice of the most suitable application. For that question, too, Cellcius faces several options. "We could be the party that takes care of bridging the period needed to construct a fixed pipeline network. Or as a shelter for periods of peak load. At the moment, this is done with gas plants, but they are being phased out. Another application is in the more sparsely populated areas, for which pipelines can never be a real solution. But you could even think of a more disruptive approach: suppose you and some residents of a neighborhood or a street ask a farmer to put solar panels on his roof and connect one of our batteries to it, then complete, self-sufficient energy communities will emerge."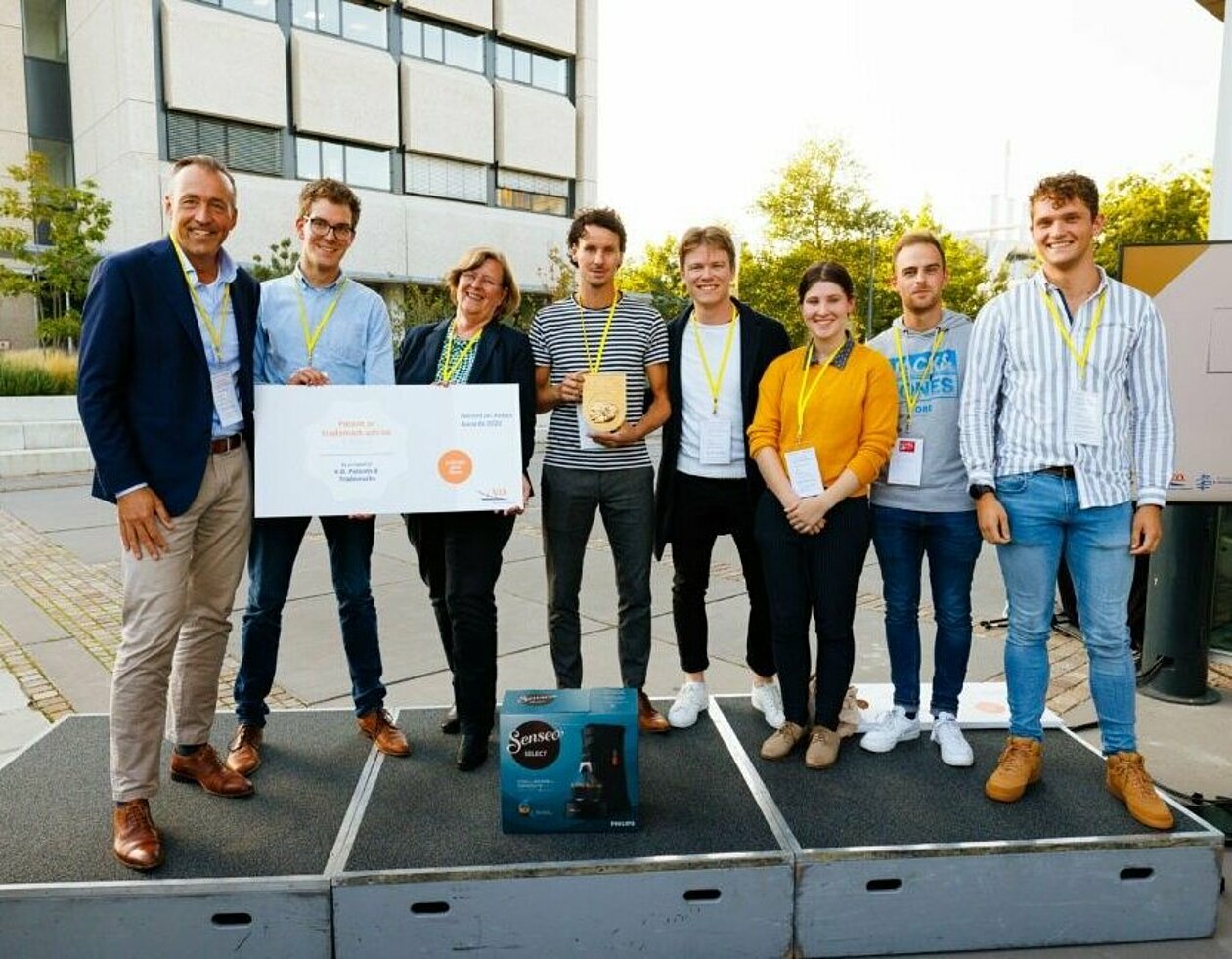 Investors
A consortium of investors consisting of Brabant Startup Fund, Brabantse Ontwikkelings Maatschappij (BOM), Innovation Industries and Goeie Grutten Impact fund, together with fellow shareholders TNO and TU Eindhoven, recently invested 1.2 million euros in Cellcius.
Thanks in part to this investment, Cellcius can further develop and scale up the heat battery technology. An important milestone for the Eindhoven startup and a huge step forward in developing technology that enables emission-free heating and drastically reduces CO2 emissions.
The magic word for Adan remains in all these options: flexibility. In the complete chain, Cellcius can provide a solution that can temporarily or structurally solve the heat demand. So, in addition to the technical and practical issues, Adan and his colleagues have another big challenge: maintaining focus within that flexibility.
In doing so, the startup is also helped by the expertise of the BOM. Marc de Haas, Venture Developer for the Energy sector, thinks along with Cellcius on questions of market development and other business issues. "Cellcius was a company that caught our eye early on," says De Haas. "We immediately saw a lot of opportunities in them. We continued to follow them and eventually took the step to invest in them. Thanks to our energy fund, we can contribute to the further development of the whole cluster around Cellcius and other energy-related activities in the region."
"Precisely because Cellcius has a solution to a global problem, this company can, with the right support and acceleration, become very big."
Read more about Cellcius