---
Close
Close
InPhocal's innovative laser tech dispenses with need for ink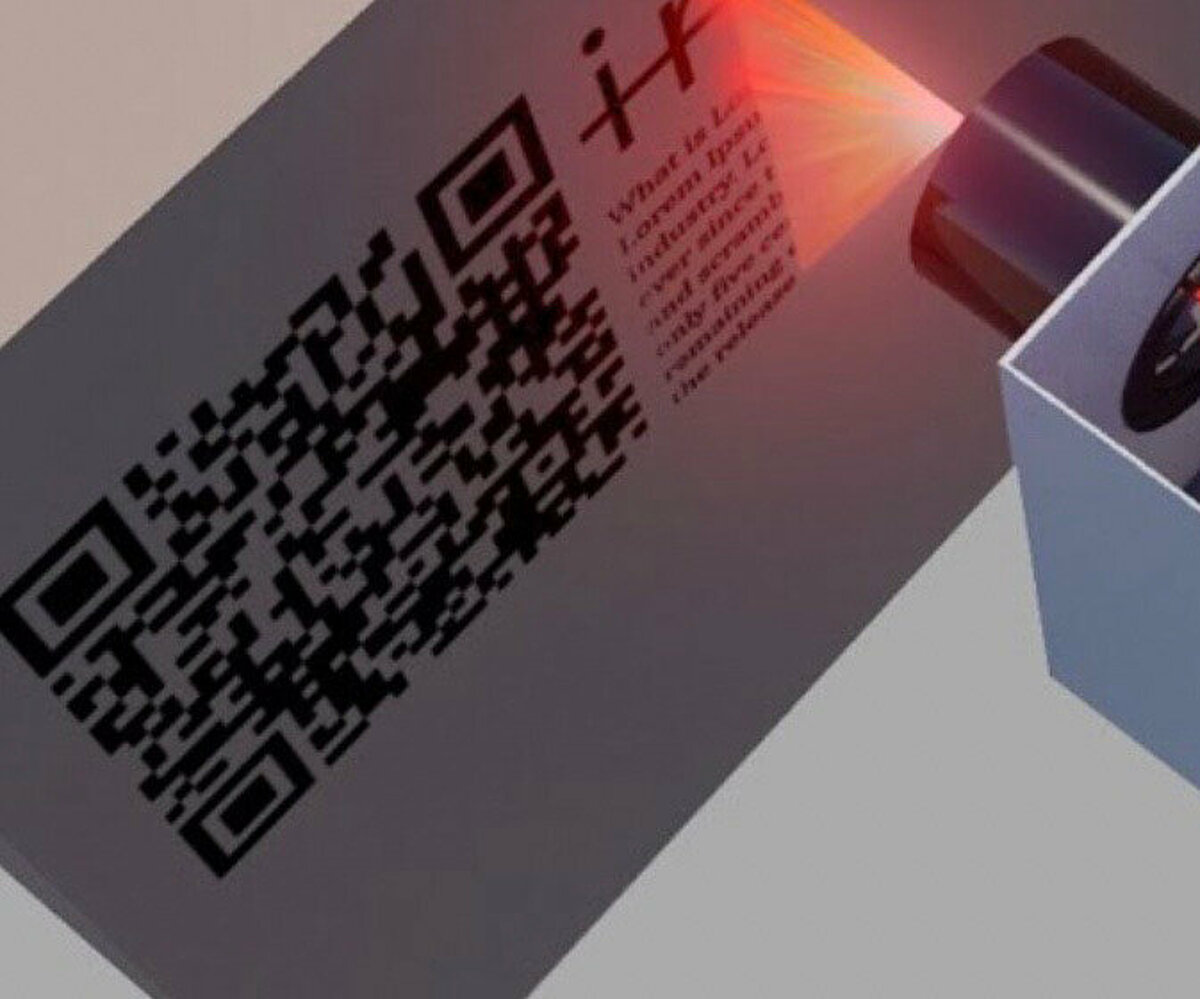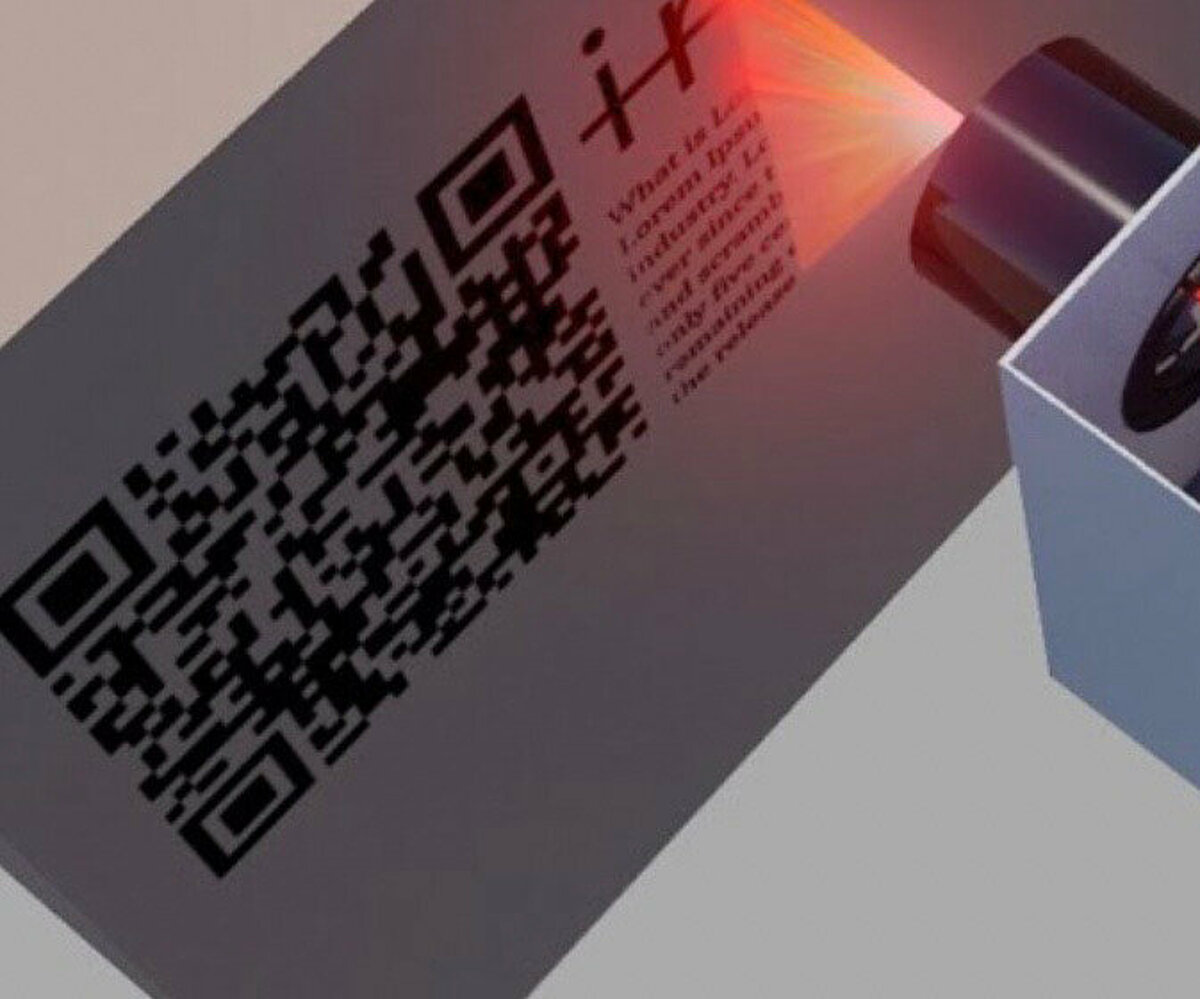 Innovation Origins puts the winners of the Gerard and Anton Awards in the spotlight. Today: InPhocal
The use-by date on drinks containers and pre-packaged foodstuffs, among other things, is still printed with ink. This has many disadvantages. Ink is actually an environmental pollutant, ink printers are maintenance-sensitive and ink is also expensive. InPhocal has found a remedy to these problems: an innovative technology that increases production speed and enables you to print in a more sustainable and efficient way. Robert van Tankeren, the CEO of inPhocal, talks about it in this instalment of start-up of the day.
How did you come up with the idea of InPhocal?
"I didn't come up with the idea myself. Though I did stumble on it in the early 2020s. The years were ticking by and I still wanted to use my own engineering background to do my bit for advancing technology. I just didn't yet have any idea how or in what way. At that time, I was approached by an employee from my previous job, Martijn Boerkamp, to see if I could help him with his market analysis with the aim of launching a new laser technology onto the market.
He had discovered an interesting technology and he was curious to see how the market would react to it. Then I made some recommendations as to which companies he could make inquiries with, and just one week later he was already recruiting personnel on LinkedIn. At that time, Martijn knew plenty of people who were tech-savvy, but no one with knowledge of how to turn an abstract idea into a concrete business plan.
From that moment on, he started looking for people who knew more about the business side of things and that kind of stuff. He was looking for people and I was looking for a new challenge. So we crossed paths and a match followed. A good one as it turns out. After just one conversation, we looked at each other and knew for certain: we have everything we need to make this work."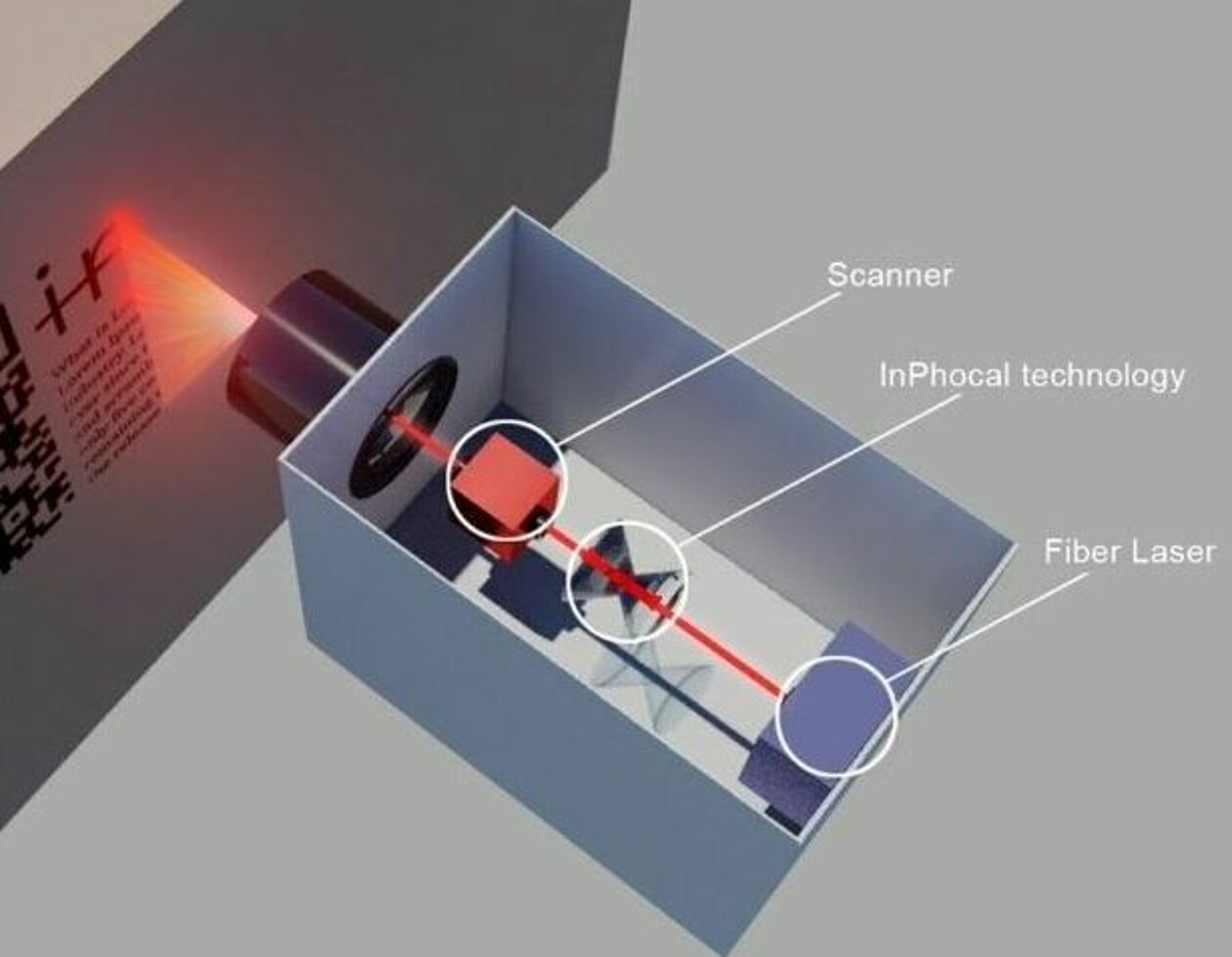 What is the rationale behind inPhocal?
Our technology makes it possible for laser applications to improve the efficiency of production processes in terms of sustainability. We believe that we can make all laser applications in the marking industry more efficient. Take, for example, the inscription of use-by dates on packaging in the food industry.
The most prevalent technology that is currently used for writing use-by dates, QR codes and additional printed information is printing ink. There are quite a few drawbacks to ink – aside from being a polluting technology, it is also extremely maintenance-intensive.
This means that the production line is shut down quite often. Not to mention that the quality of ink is particularly fragile. All too often, the date is still printed in ink on a bag of pre-packaged broccoli for instance. This date can be wiped off fairly easily. If that happens in a distribution center, where pallets are stacked with those packages, even if only one is illegible, that entire load will have to be destroyed. If you are unable to guarantee that the use-by date is correct, you are not allowed to sell it either."
How did you come up with the laser technology that you use?
"Our technology is based on an invention developed by the Swiss research institute CERN. We have a license to use the concentric laser beam that they developed. We are working hard on developing our own technology further. We intend to patent that later on as well."
What makes InPhocal stand out from the competition?
"What makes us stand out is that we have developed an optical technology that makes the whole process more accurate, more sustainable and faster. Our technology enables the laser beam to carry a number of unique features with it that are currently unparalleled."
''You don't have to adjust the production line speed and you can print much more information.''

Robert van Tankeren, CEO of inPhocal
It is even more interesting when you look at the speed of a standard laser system: we can print twice as fast as that on a flat surface. Whereas on curved surfaces, we are already approaching a factor of ten. That makes the production process a whole lot faster and more efficient."
How does winning the Gerard & Anton Award make you feel?
"What I really appreciate about this award is that it's a recognition from the market itself. We didn't submit inPhocal by means of a registration form, a business model or that kind of thing where we demonstrate that we can do this. We were nominated and singled out by others, and apparently people see us as a start-up to keep a close eye on. It shows that we earned this award as opposed to buying it."
Is this award in line with the goals you still want to pursue with inPhocal?
"Each and every award we win – which invariably also generates us more publicity – is going to help us grow our business. And that publicity does us a lot of good. Especially when you look at all the cooperative ventures we still want to achieve: Coca-Cola, Pepsi, Heineken and Mars are just a few examples. It would be great if we get to work with these kinds of major names. That's what I'm aiming for!"
"The cool thing is that initially, we were actually looking to introduce our product to relatively smaller companies. We later found out that those smaller companies often don't have the time to devote much attention to innovative gimmicks. 'We just follow what the big guys do,' is something I heard all too often. Then, if you have just one good conversation with a sustainability officer at a multinational company that lets us know that there is tremendous support for new technology, the rest will follow naturally."

What tips do you have for other start-ups?
"Make use of a network. Make sure that you already have a well-developed network in place yourself and start proactively looking for people who are able to help you. Help is available everywhere here on the High Tech Campus, in every conceivable area. From sparring with someone about your business plan to talking to people who are knowledgeable about various programs available around the world – seize every opportunity you can."
"You are crazy if you start a start-up without any kind of network"

Van Tankeren concludes the interview with a laugh.
Read more about InPhocal