---
Close
Close
3D-composite printer for engineering students at Fontys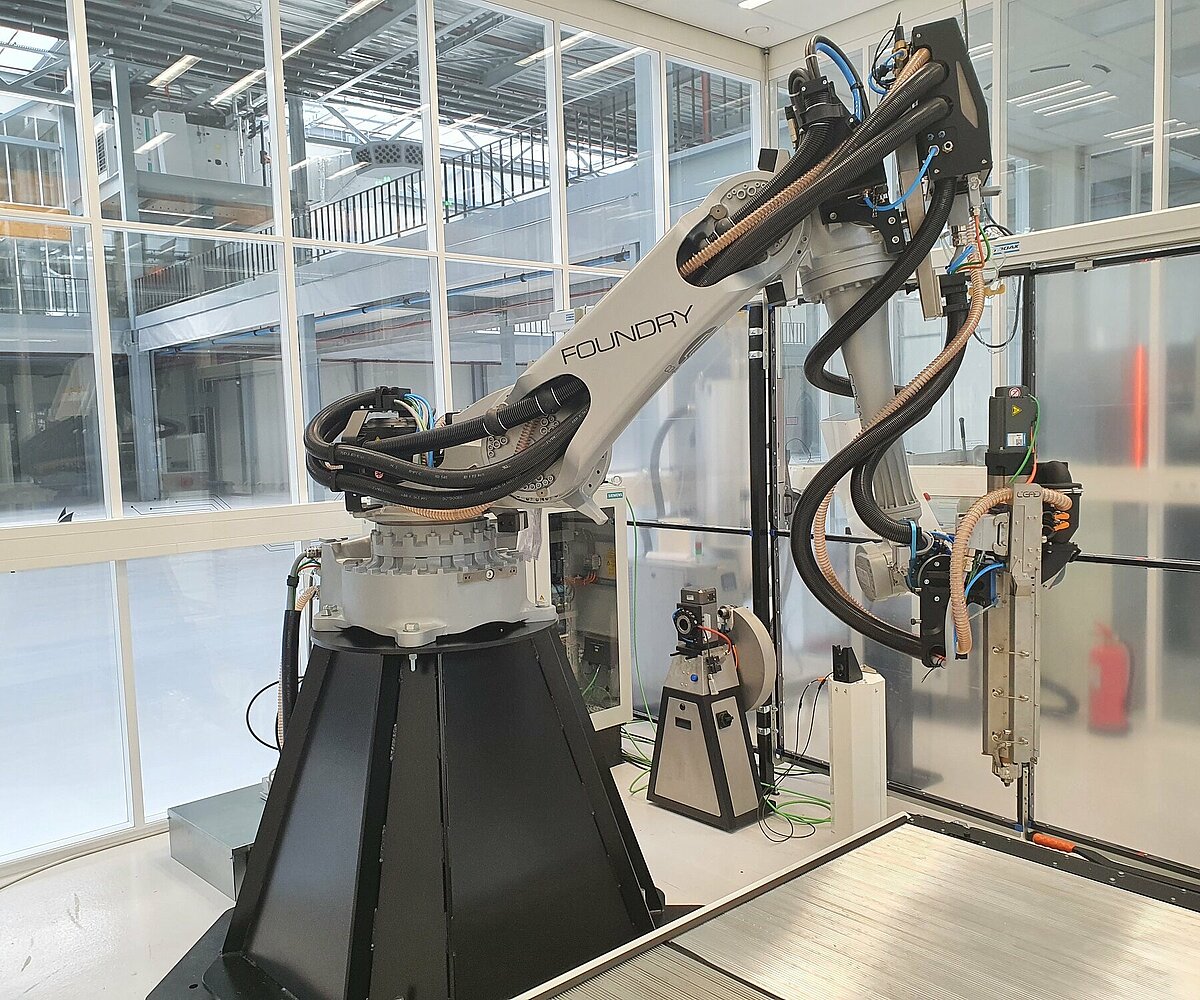 With the installation of a new 3D-composite printer at the Brainport Industries Campus, students of Fontys University of Applied Sciences will be able to get started in April.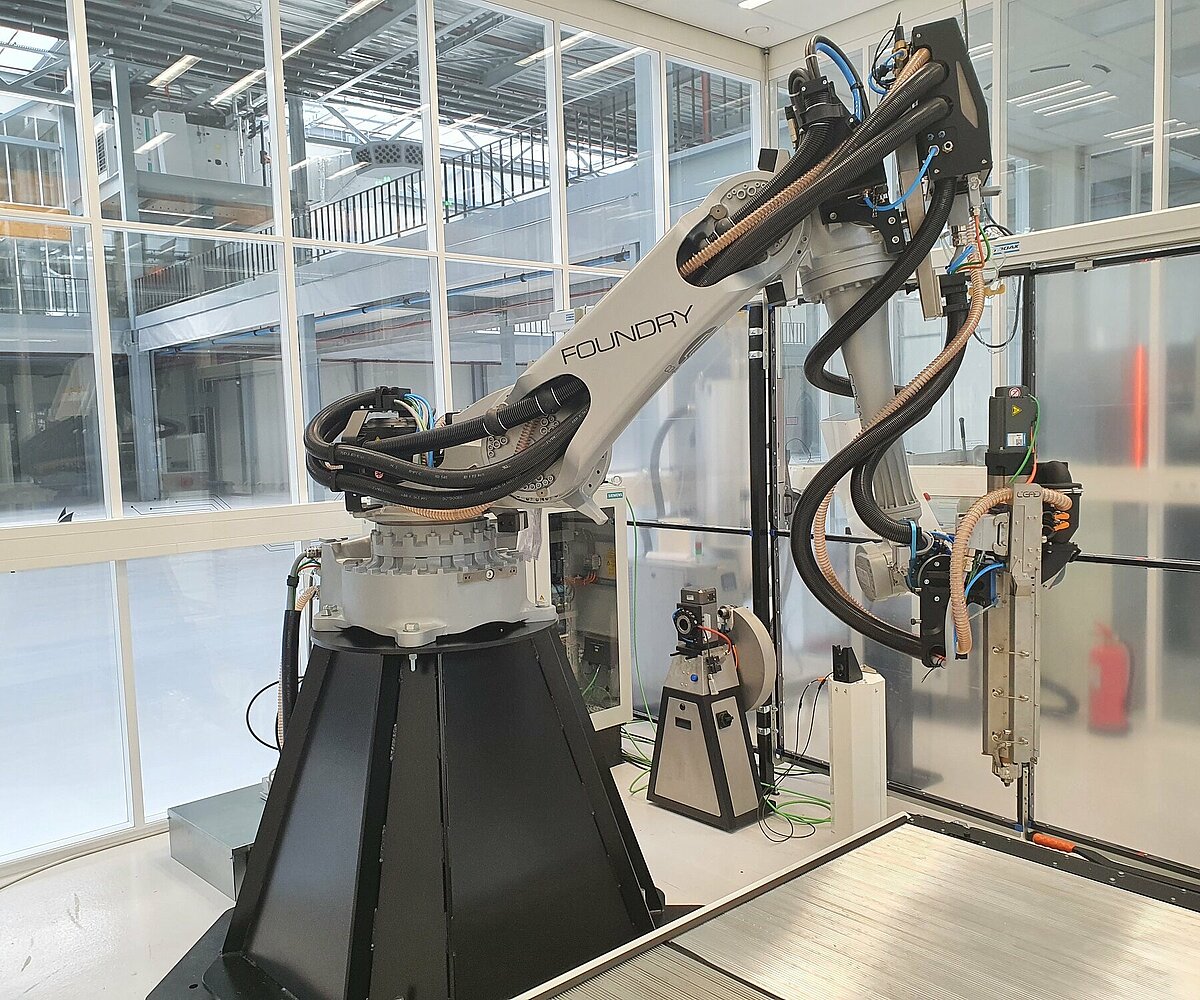 The printer is a flexbot (robotic arm) with an integrated 3-D printer and a printing area of 2 x 1.2 metres. The printer is suitable for polymeric materials with carbon fibres. Although this composite material is stronger and stiffer than steel, it is lighter. It is the ideal production material for lightweight parts. For example, the material is very popular in space travel, in the automotive industry, in defence and also for recreational applications.
The project that will start first for students in education is called AACOMA (Accelerate Advanced Composite Manufacturing). The project is primarily aimed at small and medium-sized companies in the manufacturing industry. For this project, Fontys prints a demonstration model. With the results of the collected data, Fontys provides demonstrations and training in the region. The project has been set up in cooperation with various universities and research institutes in the Netherlands, Belgium and Germany in the Meuse-Rhine Euregion.
Research project Modu-Base
The printer will not only be used for education, but also for research projects. The first research project for which the University of Applied Sciences will use the printer is aimed at light electric vehicles (LEV). These are often built on a metal platform, the production costs which costs relatively a lot of material, time and energy. In addition, these traditionally produced platforms are difficult to recycle. Fontys' research, called Modu-Base, focuses on a 3D-printed platform as an alternative production technique and circular basis for lightweight vehicles.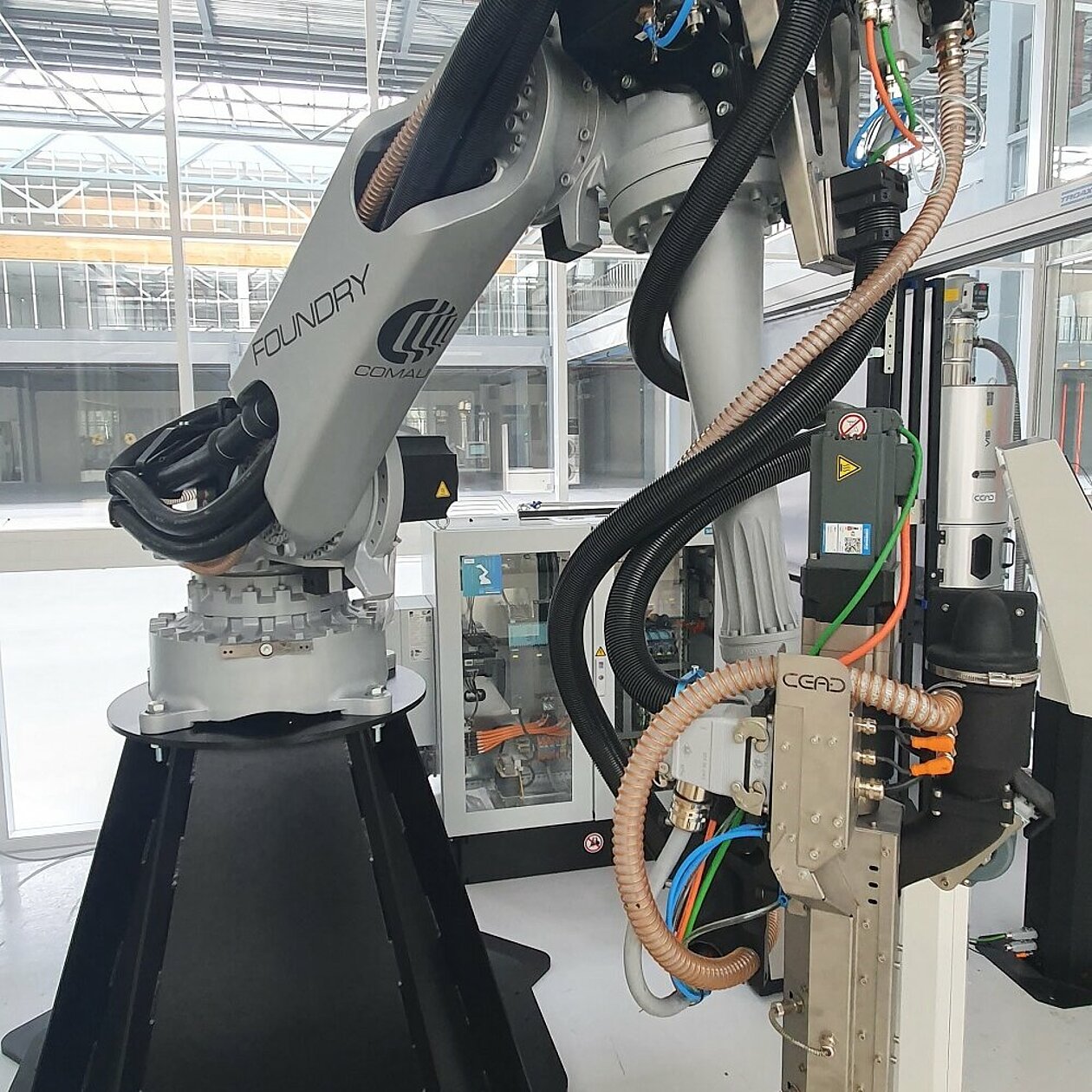 Location and availability of composite printer
The printer has recently been purchased and is currently being customised with the integrated systems. From April 2021, the printer will be operational and available for education and research at the Fontys location on the Brainport Industries Campus (BIC). At this location, third- and fourth-year students from the Mechanical Engineering and Mechatronics programmes follow their lessons. The purchase of the printer allows the students to further specialise in this new printing technique.
Partners
Fontys Hogeschool Engineering was able to purchase the printer thanks to funds from the Brainport Eindhoven Region Deal. For the purchase and installation of this printer the following companies have cooperated with Fontys: CEAD Composite Additive Manufacturing, Siemens, Robotics Benelux, Comau and Brainport Development.