---
Close
Close
My name is Cristian Cireașă and I come from Romania. I have graduated with a bachelor in Environmental Science for Sustainable Energy and Technology at Avans Hogeschool Breda.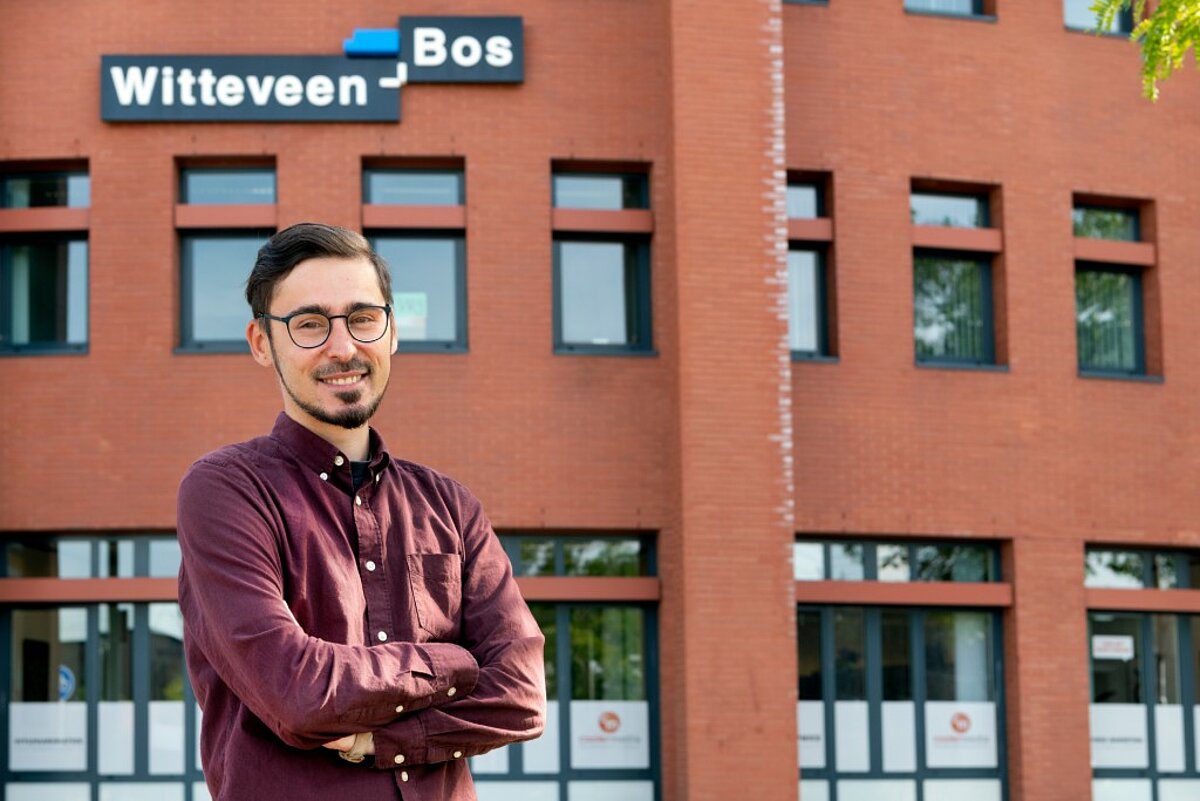 Why did you choose to study in the Netherlands? / Why did you choose for Avans?
The choice to move abroad came at a turning point in my life when I was studying a Bachelor of Marketing in Bucharest. I've always been passionate about the environment and keen on energy and transportation transitions. After reading more and more news and articles about the impact of climate change that is knocking on our doors, I realized that I wanted to be more involved in this matter. After some research on the most suitable country to accommodate my aspirations in this regard, I found that the Netherlands met my demands from the expertise and financial point of view. Furthermore, the university I was interested in turned out to be a leader in Applied Sciences. Therefore, the choice to come to the Netherlands, and study at Avans University of Applied Sciences was an easy one to make.
"I wanted to be more involved in changing the impact of climate change. The Netherlands met my demands both when it came to expertise as from a financial point of view."
Was it difficult for you to find a job upon graduation?
Fortunately, I had performed well during my graduation internship which helped me to receive a contract upon graduation.
What is your current position?
Currently, I am an Environmental Consultant at Witteveen+Bos in Breda. I am dealing with authorizations and environmental management for industries in all of the Netherlands. Luckily, the transition from what I've learned during my Bachelor to the working environment was effortless, since the education system is tailored to meet the needs of the job market.
How do you like working in Brabant / the Netherlands?
I am still positively surprised by the hospitality and goodwill of the people in the Netherlands and even more so by the people from this region, Brabant. Their support and understanding helped me in my development into the person I have become today. Looking back, I can say that I made the right choice for my personal and professional development, and I would not trade Breda with any other place.
"I still am positively surprised by the hospitality and goodwill of the Dutch, they supported me in my development and helped me become the person I am today."
What has surprised you about the Netherlands?
One of the surprises I've had was that everyone is constantly on the move. Everyone wants to improve the world they live in, with quality as a top priority. This creates a well-functioning society which enables the country to be at the forefront of innovation and progress.
What advice would you give other international students who want to come here?
If I were to give a piece of advice to newcomers I would strongly encourage making steps with learning the language as soon as you arrive, especially if you eventually plan on staying. The fact that everyone speaks English very well does make it harder to learn the language, but in the end, you will profit from it. At the same time, be aware of the cultural difference, which is very well depicted by two famous Dutch sayings: "If you don't ask, you already know" and "If you say nothing, you agree with what's been said".
Study in Brainport Eindhoven