---
Close
Close
Working on a blueprint for the digital factory of the future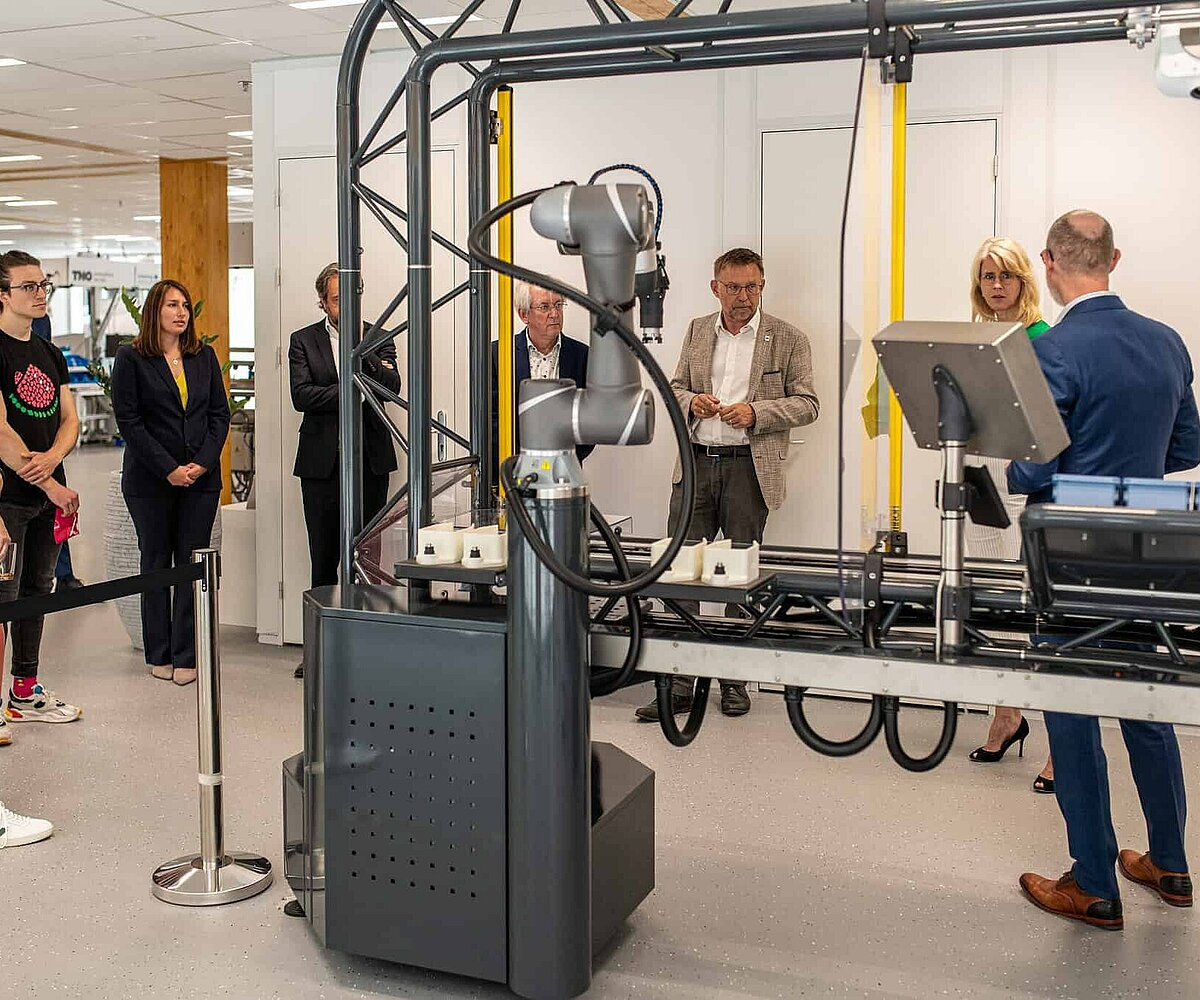 In this field lab at Brainport Industries Campus, manufacturing companies, solution providers, and knowledge institutions are working to create an environment demonstrating digitization's benefits.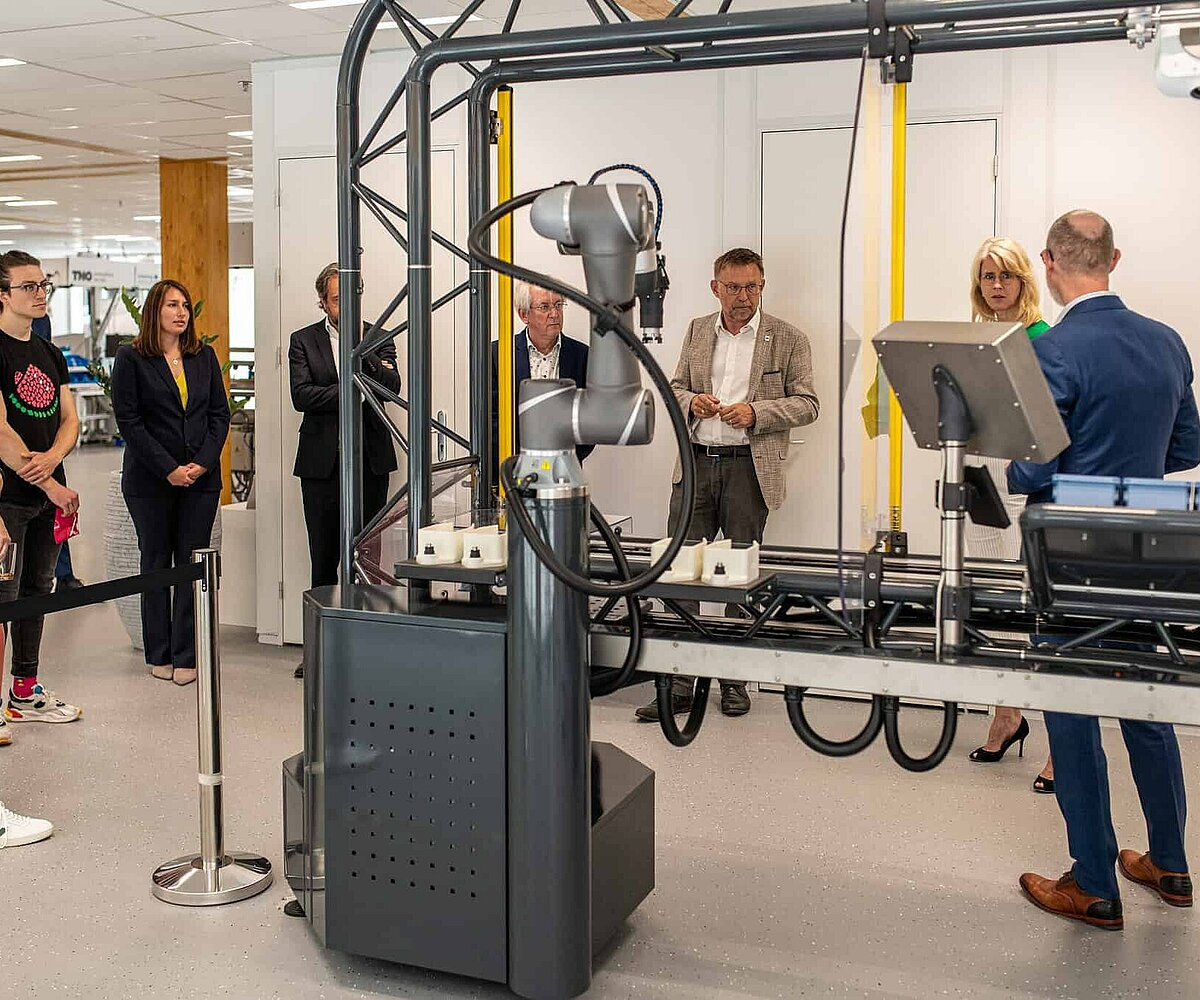 The 'Factory of the Future,' with Brainport Industries Campus (BIC) as its headquarters, has nine separate projects or field labs. One of these is the 'Digital Factory,' led by Laurens Meijering of Brainport Industries. This field lab aims to create the conditions under which the manufacturing industry can shift to fully digital working. Integrating data-driven innovations is part of this.
In the field lab, manufacturing companies, solution providers, and knowledge institutions work together to create an environment demonstrating the advantages and conditions of digitization in practice. There's room for experiments, and there are experts who can help interested people get started.
"Ultimately, for those companies, it's about productivity improvement," says Laurens Meijering.
"That can be in the machine, shop floor, or supply chain; digitization plays a role in all those places. The goal of the Digital Factory is to make that process as future-proof as possible. We are also looking at (international) open standards because it is best if you all start working with it similarly."

From digital band-aid to blueprint
Whereas in the past, a "digital band-aid" was applied here and there, Meijering believes it is important for the future to arrive at blueprints containing digital tools or apps. "This allows you to communicate better within your organization and with parties outside. Machines can interact more easily, and employees have a common knowledge foundation."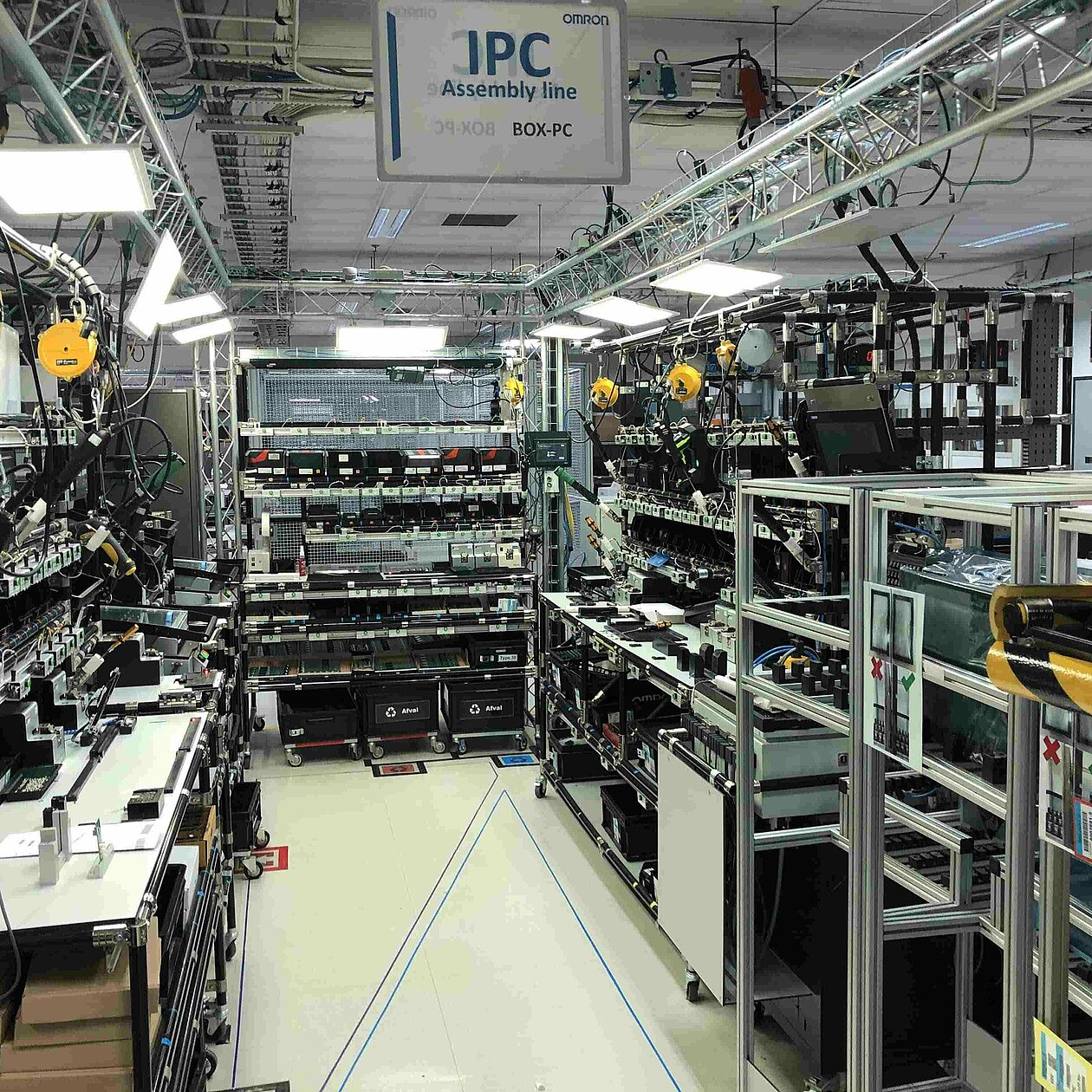 But such a blueprint is still quite complicated, especially since it has to function at many levels. "Data exchange is everywhere. In part, it can be done on existing standards, but there are also plenty under development." The Digital Factory is looking at this in three ways, says Meijering. "TNO, one of our knowledge partners, creates a framework containing all the standards. Sometimes these are just apps, sometimes more complicated tools. This is the top-down approach, the basis for the blueprint. Secondly, there are initiatives from companies that use their knowledge and develop solutions based on the blueprint. The great thing is that those solutions are also suitable for others and thus can be marketed. Finally, there is the field lab here in BIC, the experience center where you can come and see all these developments for yourself. You can find out what it takes to create such a digitized production line. In the meantime, we continue to develop that step by step."
Human and machine
Omron is one of the member manufacturing companies. R&D manager Tim Foreman sees that the knife cuts both ways for him: "We help, as a 'solution provider,' with our knowledge in the realization of the test environment, but at the same time, it is our factory in Den Bosch that can reap the benefits first." In this regard, he focuses on good cooperation between man and machine. "Together with TNO, we are redeveloping the production line. We are looking at machines and everything that affects them, including people. Machine efficiency is only one thing; overall efficiency is the goal. With TNO, we first analyzed this to see then how we can accommodate the results in TNO's blueprint."
But this requires more parties, especially in the solution provider category. One of these is Itility, an IT and engineering company based in Eindhoven. Managing consultant Geert Vorstermans was immediately attracted to the project with Omron combining technology and data. "The ambition is to improve the Overall Resource Effectiveness (ORE) by 10 to 15% for the entire plant, with about twenty production lines. We start small by testing the approach and blueprint on one machine and then expanding to the entire production line. This allows both Omron and Itility to use technology that is not yet for sale, but can be tested; a win-win for both companies."
Soon that proved to be the formula for success. Vorstermans: "Wanting to digitize an entire factory at once is too big; it doesn't work. Just talking or waiting will not get you any further either; you have to start with something small. Then we grabbed the blueprint and started looking at the techniques that could help us. What works and what doesn't? We chose a production line, a machine, and an industry standard for machine states, among other things, and then we started. So from the blueprint, we started filling in all the boxes. From there came one of those 'apps,' as we call them, which are now also on display at the Digital Factory."

Boundaries
Foreman says that not everything works immediately; sometimes, you run into limits. "Some techniques are interesting but not functional for our purposes. Sometimes there is missing functionality, and then TNO can bring it back into standardization groups. That's the power: trying it out, running into something, and moving forward. The 'asset administration shell' concept is something like that. You can use it to digitize all parts of a production line. From the smallest screw to the largest machine. Theoretically, it's a great concept because you can build the whole world digitally, complete with material passports and so on."
But the concept didn't turn out to be suitable for everything. "For example, we had high hopes for a course where we also wanted to start storing machine status data every second – or faster – in an asset administration shell. But that was not feasible with the current state of the art."
Then again, a similar idea for the rolling mill at Tata Steel did work, Meijering adds. "That's a hundred meters long street with hundreds of rollers. Those wear out and have to be replaced in time. Not too soon and certainly not too late. Digital peels were built around many of these rollers; it's still huge but more feasible. At least you don't have to measure to the millisecond."

Until the end of 2023
The Digital Factory project will run at least until the end of 2023. "But of course, this development never stops," Meijering says immediately. "It can always be done better and smarter. But then, as unambiguously as possible, with the standards that go with it. I have no illusions that our project will set standards worldwide, at most influence them, but we do try to pick up developments. And in the meantime, many companies will have come to us that we have been able to make an impact for the digitization of the manufacturing industry."
Also interested in the Digital Factory? Then sign up with project leader Laurens Meijering.
Sign up here