---
Close
Close
Traiectum and Aristotle empower the cognitive development of sporters in the region of Utrecht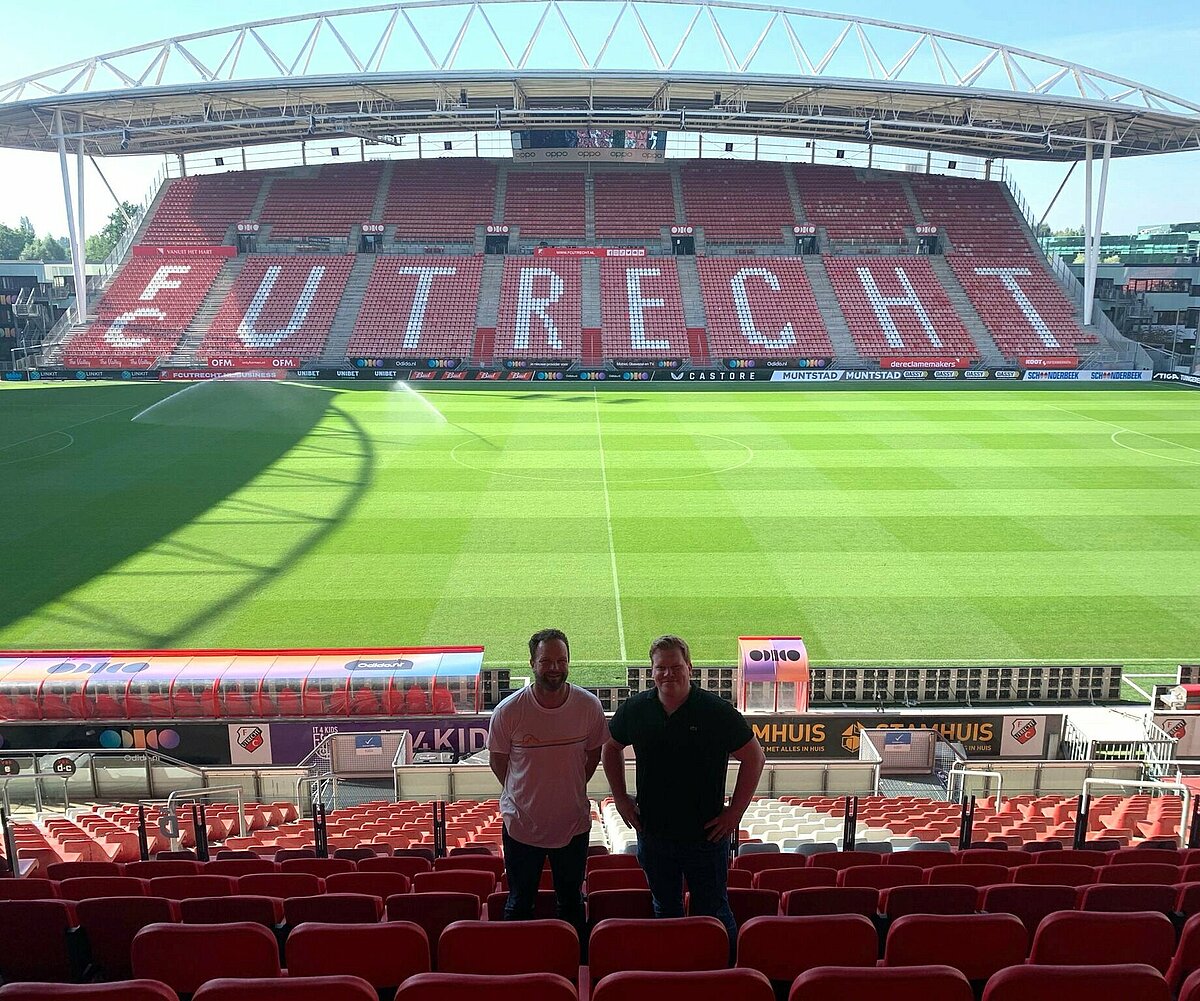 To perform at the right level, (top) athletes increasingly need to pay attention to their cognitive development. The talents of Multi-Sport Campus Traiectum in Utrecht will soon have access to the innovative training method from Aristotle Cognitive Technologies, a high-tech startup from Eindhoven. The method was developed by Aristotle in collaboration with PSV and is now widely available. Football, hockey, and cricket talents from FC Utrecht and Kampong, as well as other sports talents, will thus have the opportunity to truly reach their cognitive potential and, as a result, perform better in matches.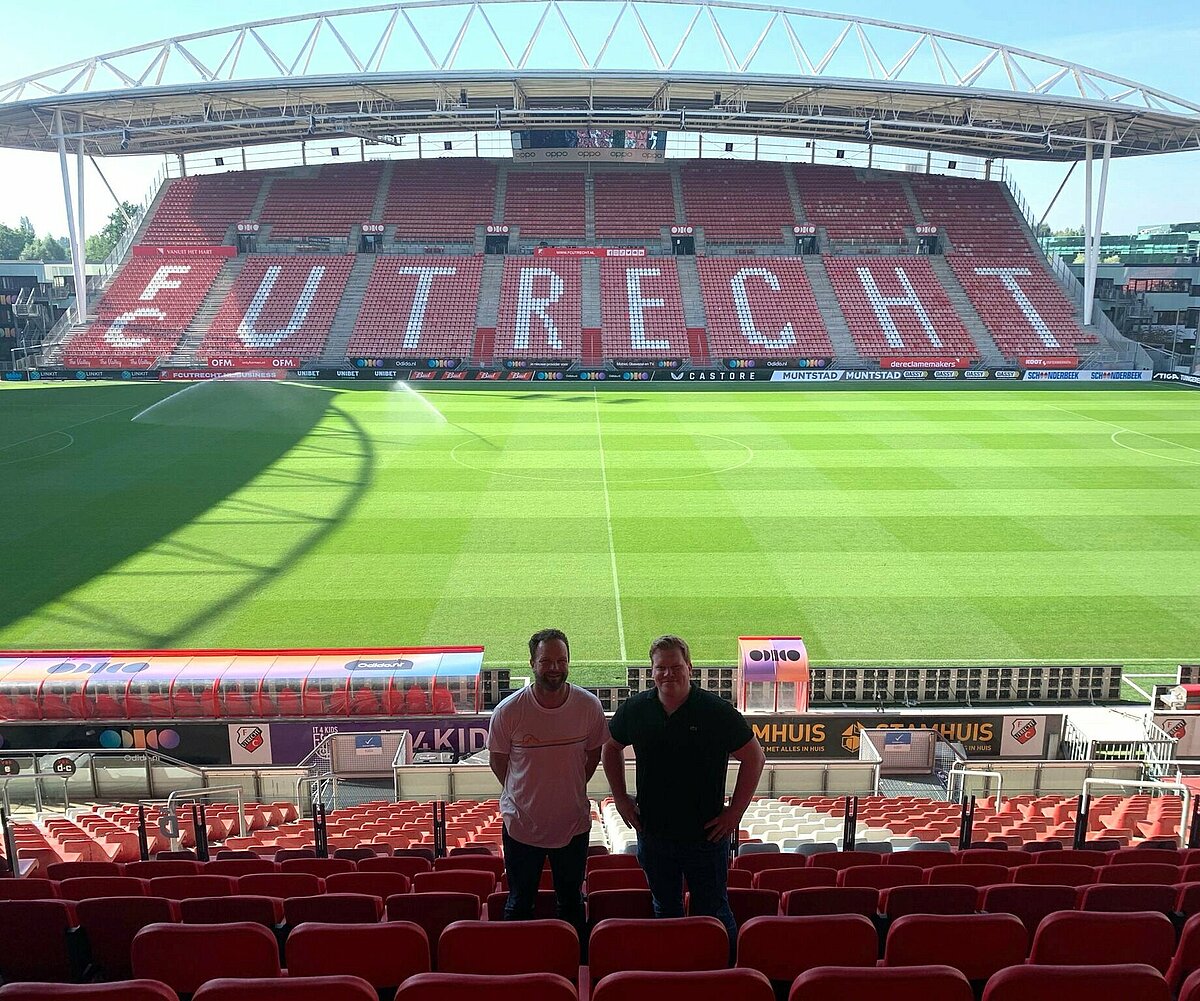 Within the Utrecht-East region, Multi-Sport Campus Traiectum aims to help (top) athletes improve the mental factors required for sports performance. Enhancing focus and improving information processing assist athletes in increasing their speed of action and consistently taking the right actions in matches.
As of September 11th, Multi-Sport Campus Traiectum has started using the cognitive training products from Aristotle Cognitive Technologies, based in Eindhoven. A group of youth players from various Traiectum clubs will initially undergo training in their cognitive skills. This marks the beginning of a phased project where both implementation and research will lead to structurally better support for athletes in the region.
"The importance of cognitive training is already recognized and applied in many sports. With Aristotle's training products, we are taking this to the next level," says Eelco Veldhuijzen, Sports and Performance Manager of Multi-Sport Campus Traiectum. "Together with Aristotle, we aim to grow further, develop the training tool, and deploy it more broadly. At the same time, we are working on scientifically substantiating the value of training cognitive skills.
Multi-Sport Campus Traiectum aspires to be a leader in the field of Sports Performance. Not only in one specific sport but across sports. The focus is on creating optimal conditions for long-term and sustainable performance.
"Our tool and the method for athletes were developed in collaboration with PSV. The tool is used to mentally strengthen youth players. It provides players with cognitive tasks during training while they are engaged in a game situation, and thus with a ball. When they encounter the same situation in a match, they find that they have more time and 'space' in their heads, allowing them to play better," says Maurits Overmans, co-founder and CEO of Aristotle Cognitive Technologies. "We are excited and very pleased to get started with the Traiectum clubs."
The COO & Head of Sports at Aristotle, Marcello Sala, is also delighted to welcome Traiectum to the growing network: "This is a significant step in our ambition to roll out this technology more broadly in the sports world. We are convinced that Traiectum's cross-sport expertise will play an important role in this and look forward to contributing to the further development of talent and optimizing our products and services for sports-related applications."
It promises to be an interesting journey for the innovative Eindhoven startup and the new Utrecht ecosystem in Sport and vitality. Both parties aim to be a source of inspiration for Dutch (amateur) sports and a catalyst for the vitality of the Utrecht-East region in particular."

About Multi-Sport Campus Traiectum

Multi-Sport Campus Traiectum is a collaboration between five leading (top) sports clubs in the Utrech-East regiont: FC Utrecht, SV Kampong, Hellas Utrecht, VV Utrecht, and UZSC. The Multi-Sport Campus is developing the ultimate test and development location for start-ups, scale-ups, corporates, and educational institutions in sports, movement, and vitality.
Click here for more information
About Aristotle Cognitive Technologies
Aristotle Cognitive Technologies helps people perform their daily tasks, both personally and professionally, more effectively by enhancing the cognitive skills required for these tasks. The Aristotle startup offers innovative, data-driven tools and effective methods aimed at these tasks. Aristotle provides methods for sports, physiotherapy, education, and more.
Click here for more information