---
Close
Close
Prince Constantijn visits regional start-up helpdesk The Gate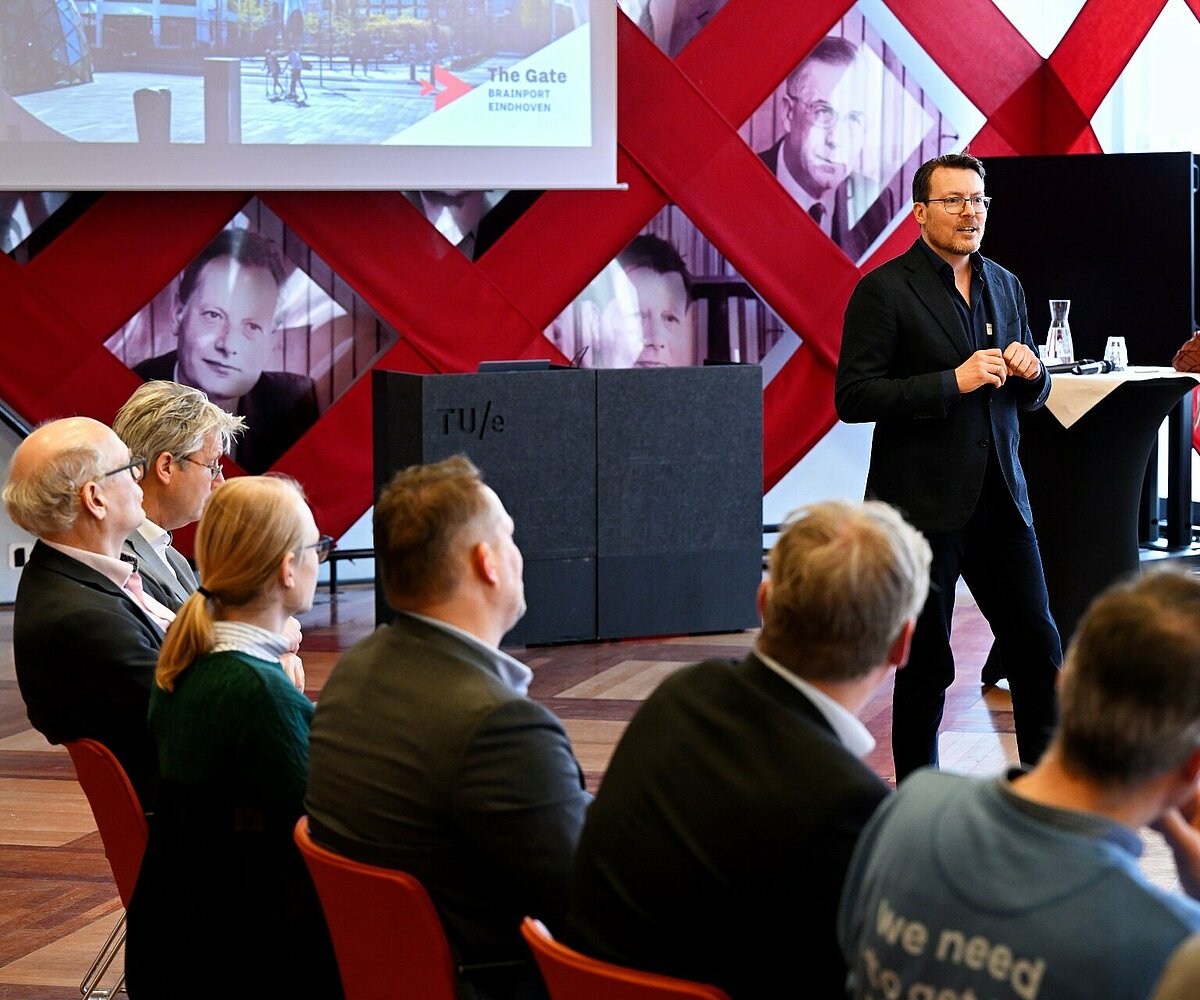 Constantijn van Oranje-Nassau, special Envoy for Techleap, visited The Gate on Wednesday, January 11. The visit took place as part of his introduction to the ecosystem for (deep) tech start-ups in Brainport Eindhoven. The purpose of the meeting was to exchange knowledge about the opportunities and challenges in the unique start-up landscape of this region.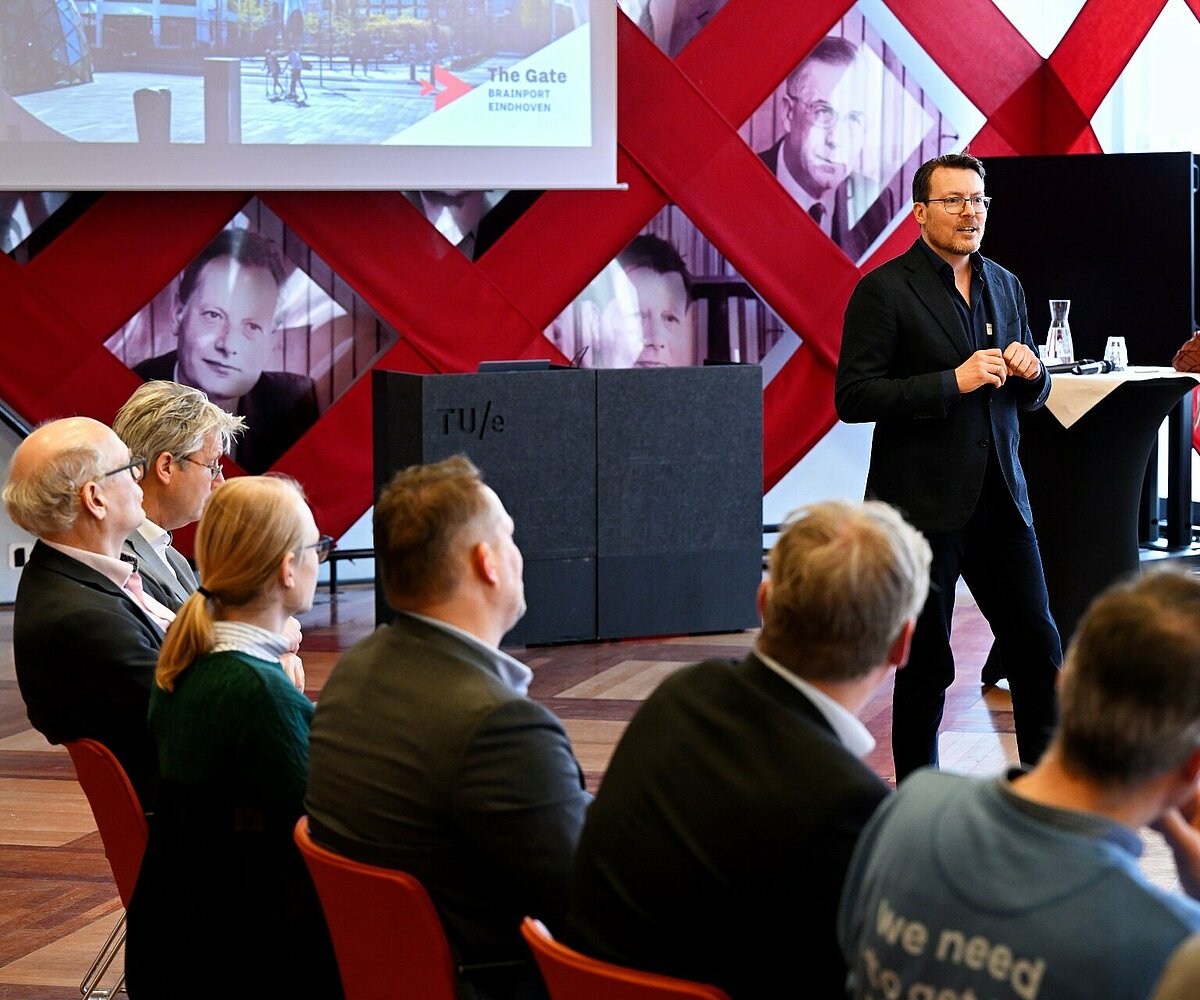 In the morning, the chair of the Netherlands' start-up ecosystem spoke with several tech start-ups that have the potential to scale up and thus make a significant social contribution, including Dan Jing Wu and Patricia Dankers of VivArt-X, a company making a difference in reconstructive surgery for women after breast cancer. He also spoke with Willem Mulder of Biotrip and Joost Kreijtz of Trained Therapeutix Discovery, two entrepreneurs who focus on drug development for immunotherapy. He also met researchers of Eindhoven University of Technology who have started marketing their research results and innovations with the assistance of The Gate and 'The Faculty of Impact' - an innovation accelerator founded by Dutch universities in cooperation with NWO and Techleap.
The visit was used as an opportunity for an afternoon roundtable discussion to further discuss the Brainport region from the perspective of start-ups. The ecosystem leaders present – including Mayor of Eindhoven Jeroen Dijsselbloem, TU/e Executive Board President Robert-Jan Smits and executives from Summa College, Fontys University of Applied Sciences, Brabant Development Agency (BOM), Brainport Eindhoven and Braventure - heard first-hand from entrepreneurs and researchers where they see challenges and opportunities. The discussion focused on the factors that make this region unique in the world, but also on what is needed to maintain and continuously improve this status. Topics discussed included the presence of facilities such as cleanrooms, labs and a support network, as well as funding opportunities and the workings of current financial markets.
Afterwards, Constantijn van Oranje-Nassau reflected on a successful day: "Inspiring, so many different people from so many different backgrounds together. All very driven to do more in this region, to bring innovation to the market and that in a setting of good, honest interaction between entrepreneurs, scientists, administrators and investors."
Jeroen van Woerden, director of The Gate: "We have shown that we really bring the entire ecosystem together and that we are, and remain, in constant dialogue with all those parties. But we are also aware of a number of challenges that still exist, such as in the area of early-phase financing, and entrepreneurs having accessibility to help. We are committed to ensuring that we quickly improve this situation."
The Gate
The Gate is a partnership of Brabantse Ontwikkelings Maatschappij (BOM), Eindhoven University of Technology, Fontys Hogescholen, Summa College and Brainport Eindhoven. The Gate is the regional start-up helpdesk for tech start-ups in the Brainport Eindhoven region. Entrepreneurs can contact The Gate for advice on intellectual property, financing, housing or training through the incubation program 'Start- up Readiness Program '.
Read more about The Gate
Visit The Gate