---
Close
Close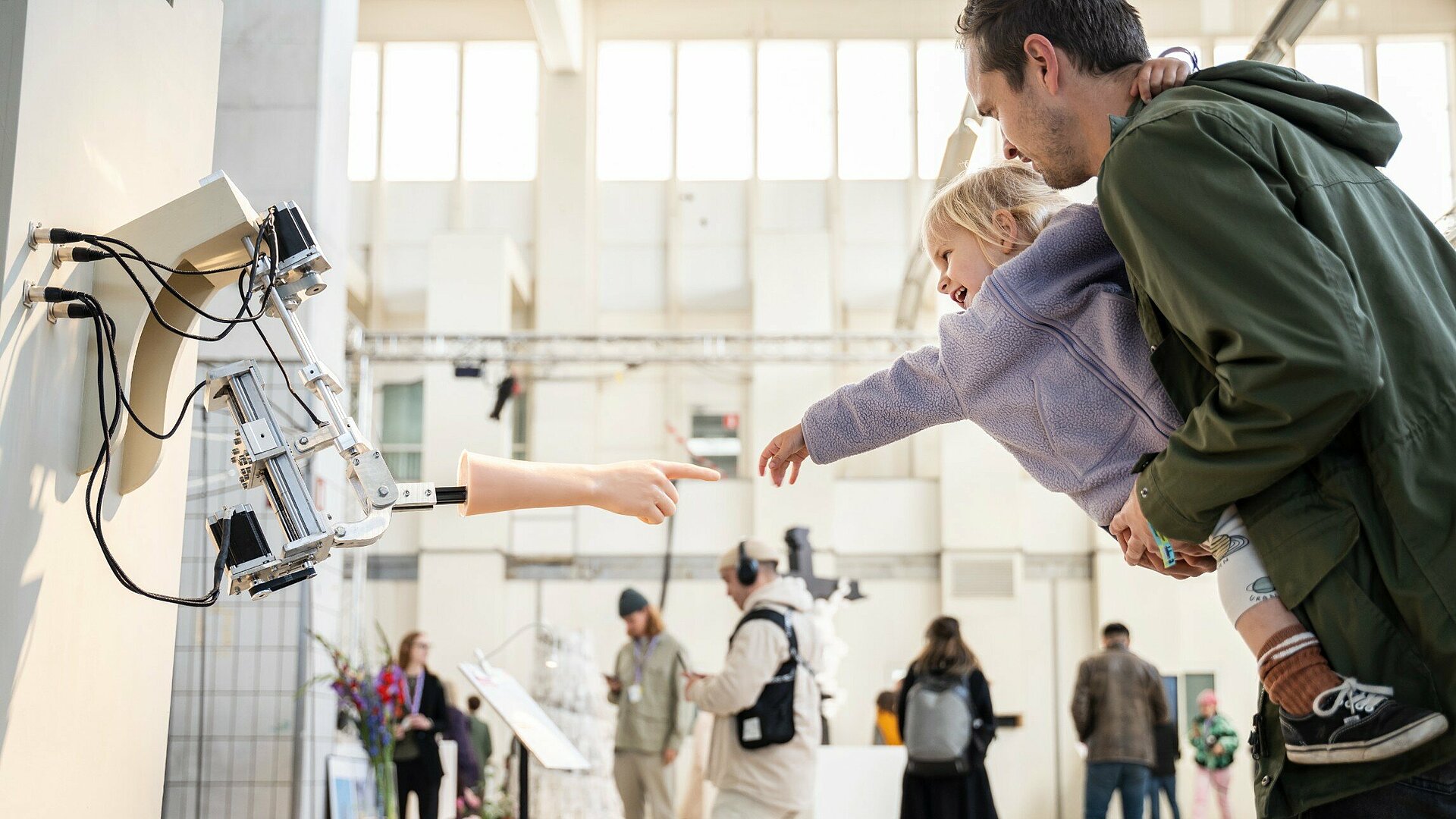 Embassy of health - 3 DDW tips
During the Dutch Design Week, there is much to see and experience, but for the most current solutions to pressing issues, you can go to the World Design Embassies. Here, various stakeholders collaborate on an equal footing on complex societal issues. Open coalitions are formed to link the power of design to national transitions. The focus is on realizing missions around themes such as health, safety, mobility, sustainability, and inclusivity.
In this list, we highlight one of the World Design Embassies each time with some projects.
Embassy of Health
How can we see our health as a value in itself? How can we save health, let it flow, exchange it, and share it with each other?
1. Intimate Implants - Bertrand Burgers & UMC
Imagine living closely with an implant in your body for a year. An implant that helps you heal and grow new body parts. A close relationship forms where you both take care of each other, until the implant sacrifices itself as agreed. Not long after, you receive an emotional farewell message from the implant, reflecting on your connection—and on the relationship between humans and technology.
This speculative experience explores the emotional relationship between humans and technology, a theme that has received little attention in science. From the perspective of three regenerative implants—a new type of implants that fuse with human tissue and eventually degrade—Bertrand Burgers explores scenarios in which humans and technology live intimately together.
What is it like for technology to be so serviceable to humans? How do we live harmoniously with technology? And what if technology fails to keep its promises?
2. iCare (because you do) - Hendrik-Jan Grievink & Máxima MC
It's 2034. Aging in the Netherlands has reached its peak. E-health has become a societal reality: many Dutch general practitioners have been replaced by advanced chatbots, and Artificial Intelligence is used in all facets of healthcare. Commercial healthcare company iCare focuses on technologically advanced healthcare that is 'seamless and wireless' and tailored to the patient's personal needs.
This (fictional) scenario is brought to life in iCare by actors. As a doctor, nurse, iPatient, chatbot, and caregiver, they share their dreams, fears, and desires, each from their own perspective.
The actors improvise based on prompts, inspired by quotes from newspaper articles and input from stakeholders from the network of Máxima MC and Fontys Centre of Expertise Health. The stories invite reflection on the role of artificial intelligence in healthcare: what does it mean when care becomes both more personal and impersonal at the same time?
3. Organic Social Capital - Cyan D'Anjou
Organic Social Capital (OSC) introduces a speculative concept of a society where our social status depends on our care and commitment to nature. Similar to traditional metrics like GDP, OSC measures and compares what people do, but now the emphasis is on care, upbringing, and community health over economics.
The aim is to explore what would happen if we gave more to nature than we took from it. Unlike capitalism, where money is central, OSC shifts the focus to the often-invisible work of care. It highlights the important role that caregiving plays in maintaining a healthy environment (umwelt) for both nature and society.
Through this, Cyan D'Anjou hopes to show how strongly our ability to invest in care and upbringing is connected to our societal health and our understanding of personal and professional value.