---
Close
Close
A laboratory in your hand through a light chip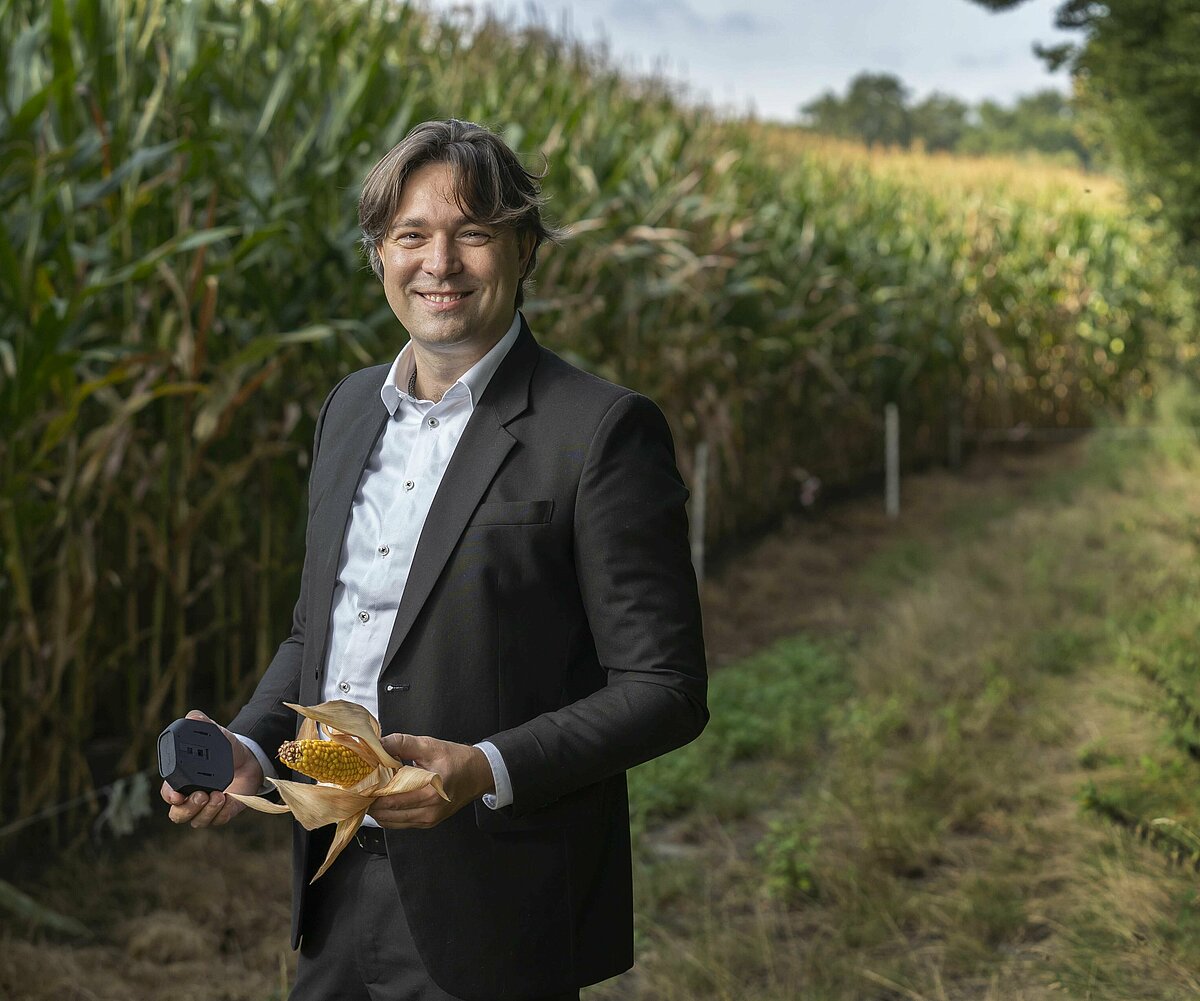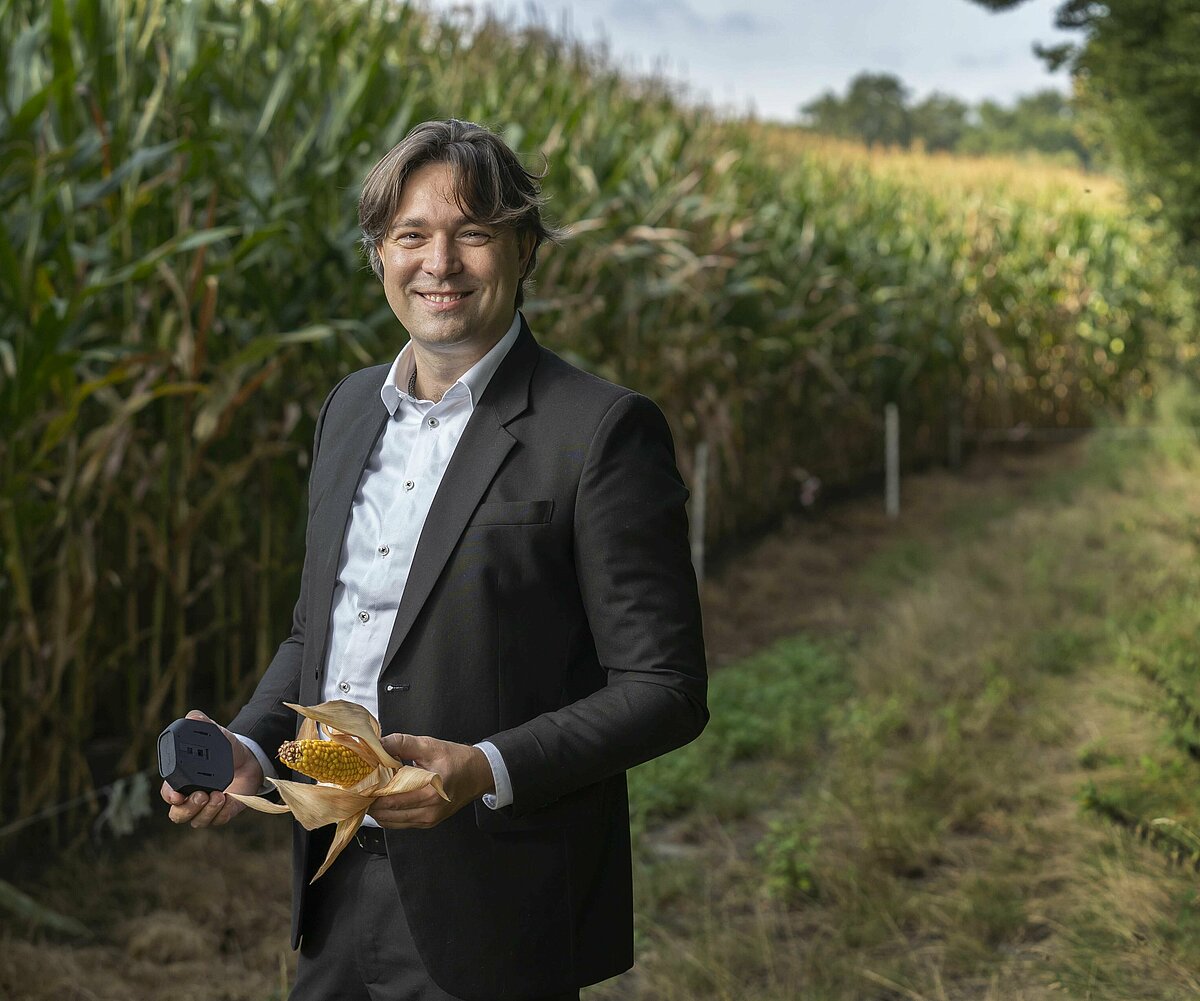 Checking whether a tomato is ripe without picking it, measuring protein levels in fresh milk in the barn, drug testing at the crime scene and more.... It can be done with the Spectrapod™ from Eindhoven-based photonics company MantiSpectra. With it, you basically have a laboratory in your hand. A chip based on light signals the size of 1.5 by 1.5 millimeters makes laboratories unnecessary. As a result, measuring and assessing food and medicine, for example, becomes easier, cheaper, faster, more accurate and more complete.
MantiSpectra is one of a significant number of companies and knowledge institutions in and around Brainport that are working on integrated photonics. These are microchips that use light signals instead of electrons. The light chips use less energy, are many times faster, smaller and also much more accurate and stable. They can also be used for a hundred and one applications.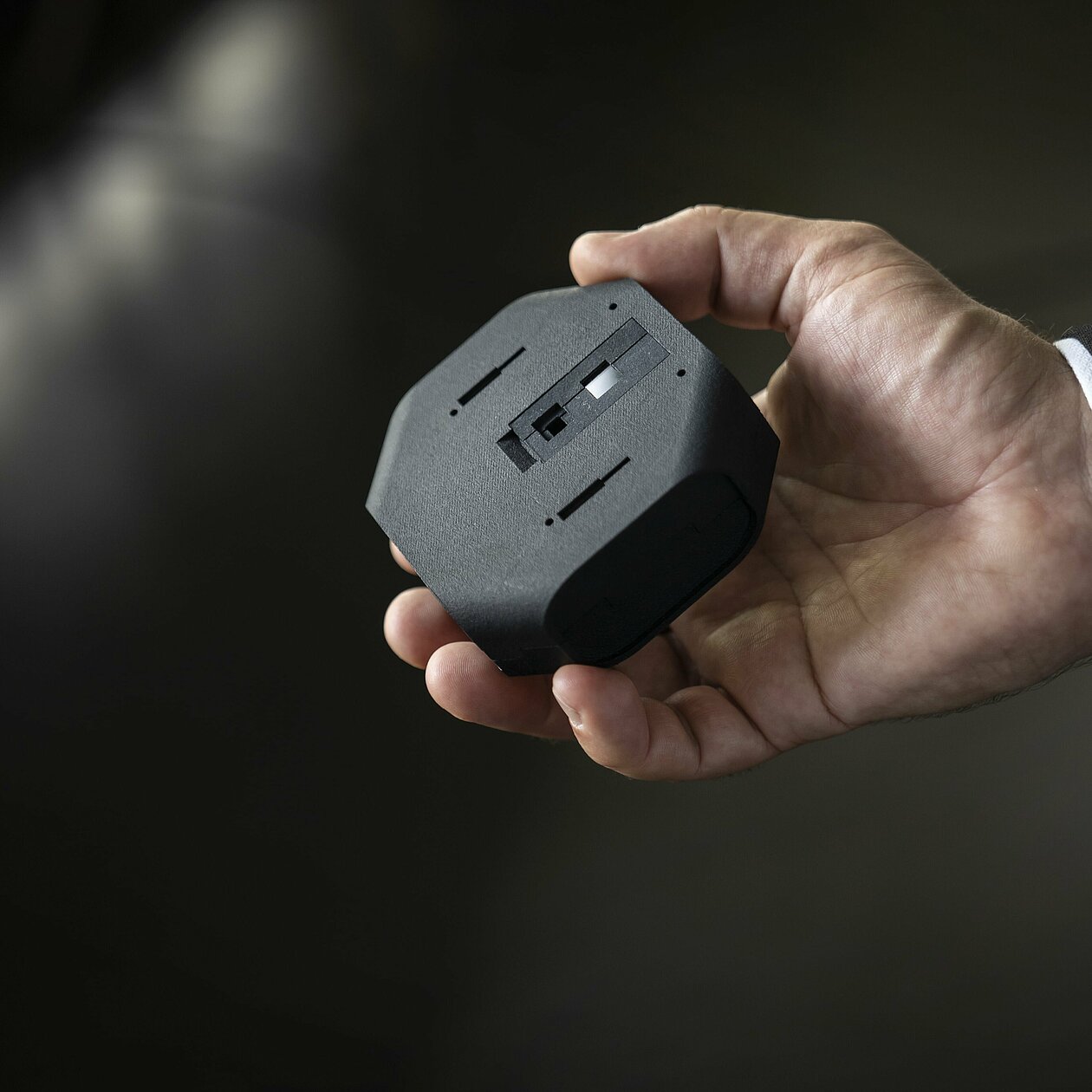 Possibilities are endless
"The possibilities of integrated photonics and then specifically our chip, which is the basis for the SpectraPod™, are endless,"

Sales and Marketing Director of MantiSpectra Lars Benesch
"You use spectroscopy to measure and qualify substances. Spectrometers in laboratories are large and expensive. With our light chip in the SpectraPod™ and associated software, you can now measure anything on site. This while not destroying the test object, a fruit for example. You can use that for lots of purposes such as measuring contamination in food industry on the shop floor, mapping animal health in the barn to improve animal nutrition or to measure air pollution around an airport continuously, real-time."
First businesses later in your own smartphone
"The users of the SpectraPod™ are initially businesses," Lars continues. "We are working with them on what we call a proof-of-concept. That means we're looking at whether the ideas we have for measuring and assessing certain things are feasible in practice. I expect results from that in the relatively short term. At a later stage, I expect that our chip can also be integrated into devices that consumers use. Smartphones and smartwatches, for example, that warn you when you are getting dehydrated and give you a signal that you need to take a little extra drink."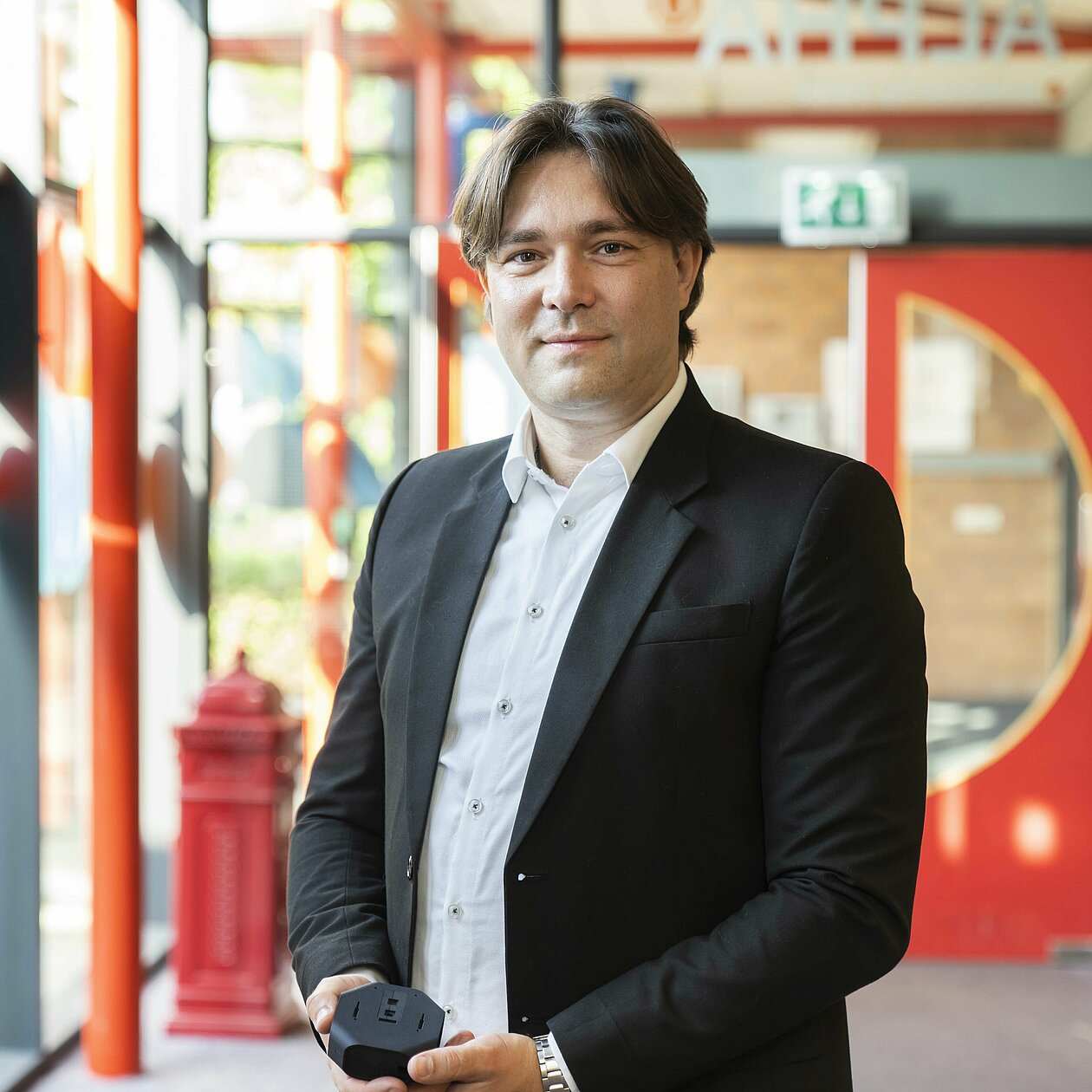 Investment makes Netherlands leader in next generation chips
The developments of photonics companies and organizations are supported by PhotonDelta. The partnership aims to make the Netherlands a leader in the development of the next generation of photonic chips. From Region Deal Brainport Eindhoven, these developments are financially supported. Very important according to Lars. "Fifty years ago, what we have achieved now was actually magic. We would never have come this far without cooperation between government, industry and knowledge institutes. It is extremely important that the government looks at which technology puts the Netherlands on the map and invests in it. You can't leave this kind of development to the market alone."
Region Deal Brainport Eindhoven
With a broad collaboration between organizations and companies in photonic chip technology, PhotonDelta aims to give the Netherlands a global leading position and accelerate photonics to the market. Region Deal Brainport Eindhoven is supporting this development.