---
Close
Close
38 million for pioneering robot that sets new standard in microsurgery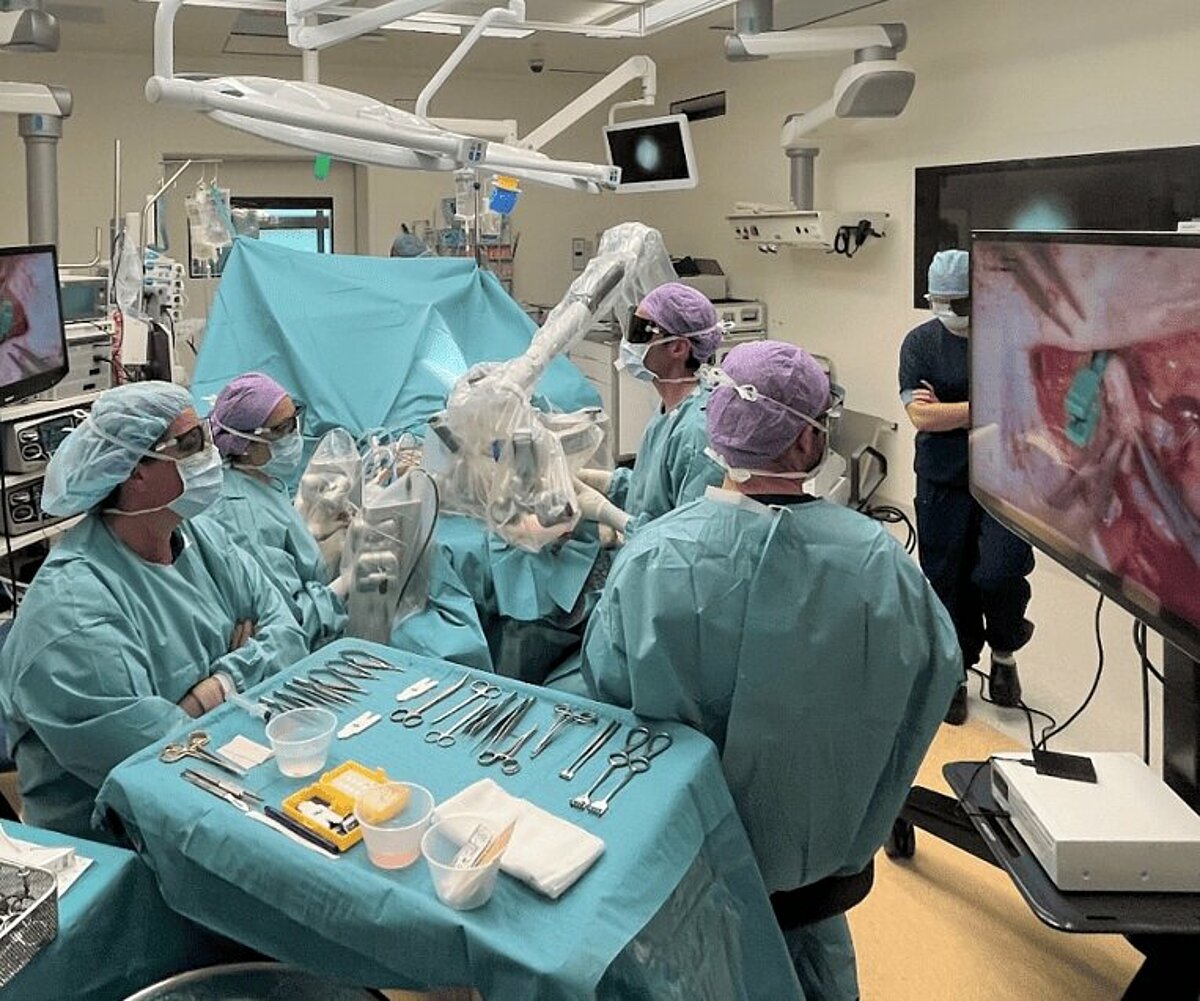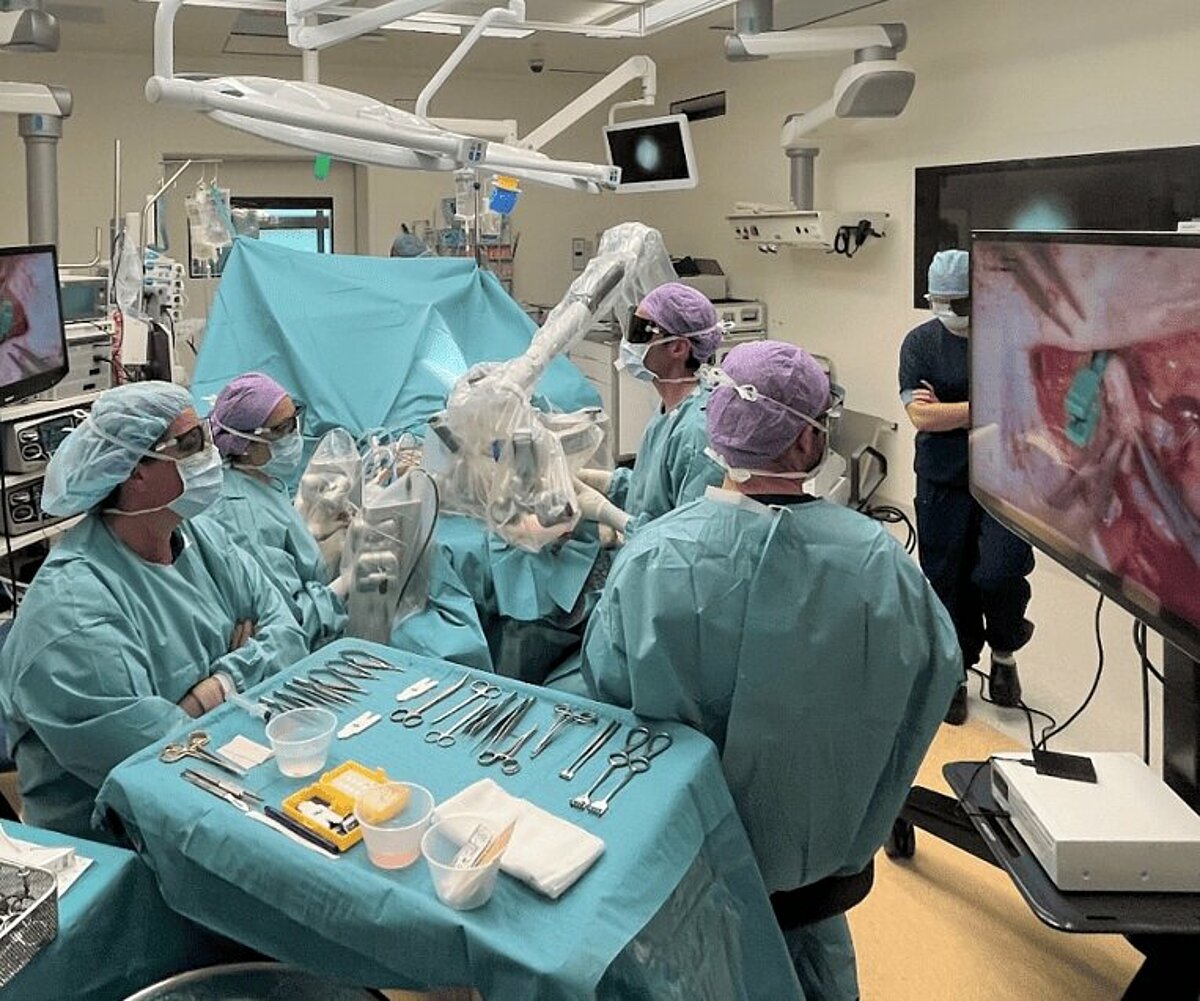 Microsure has secured €38 million in funding to further develop a groundbreaking microsurgical robot, the MUSA-3. This robot could revolutionize the world of open microsurgery, giving surgeons the precision, stability and control previously out of reach. In the coming years, we can expect a lot from the company. "It's time to go full throttle," says CEO Sjaak Deckers.
Microsurgery is a special profession, comparable to top violinists, where precision and fine motor skills are essential. After all, surgeons are faced with the task of connecting tiny blood vessels, sometimes as small as a tenth of a millimeter. Although excellent surgical microscopes already exist for microsurgery, until now a suitable instrument was lacking with respect to the operation itself.
This is where the promising innovation of Microsure from Eindhoven is unfolding. With the robot MUSA-3, the company is building on the positive results of several clinical studies with the former prototype, MUSA-2. These studies, conducted at Maastricht University Medical Center and Uppsala University Hospital in Sweden, have so far treated about 50 patients and a broad spectrum of surgical indications, ranging from repair of severed nerve fibers to transplantation of skin and tissue flaps in trauma.

More efficient and economical
Building on the success of the former prototype, the MUSA-3 offers, among other things, improved agility and a large workspace. In addition, the robot is a lot more cost-effective than competing robots on the market. This is mainly because doctors can continue to use their existing micro-instruments with this robot. This prevents them from having to purchase thousands of dollars worth of consumables per operation.

Full throttle ahead
With the funding, the company can now go full throttle. Deckers: "Early next year we will start with several tests to officially demonstrate that the device meets all standards, from software to mechanical safety. We also hope to start clinical studies at the end of next year, after first conducting user tests with at least 15 physicians. We hope to conduct the clinical trials simultaneously in both Europe and the United States." Previous research with 20 microsurgeons, conducted in Uppsala, already showed a remarkably fast learning curve when using the robot. The doctors performed more than 200 anastomoses in the lab, surgically connecting two artificial vessels. The clinical trials will eventually be followed by FDA approval in the U.S. and CE marking in Europe.

"During the COVID period, it was very difficult for us to raise money. We are extremely happy that we have now managed to raise enough money to put a great robot on the market that many doctors are waiting for. A market that is many times larger than we thought," Deckers said.

Serial entrepreneur
Deckers has long been an entrepreneur in the medical industry. He previously founded Sapiens and Onward, with which he won the Gerard & Anton Awards. "I still find it a privilege to do what I've been doing for 15 years. I get energy from working on products that make people better, and putting together a team with people who are much smarter at their craft than I am." With that same enthusiasm, the entrepreneur will continue to contribute to the ongoing innovation of the medical industry in the years to come.