---
Close
Close
CO2 neutrality in Europe by 2040 and worldwide by 2050...
Let's inspire and motivate each other to achieve these goals. TU/ecomotive is a student team that consists of a group of passionate and ambitious students who challenge to keep innovating as an extracurricular activity.
ZEM | Reaching our goal
This year our goal is to build the world's first carbon neutral car from scratch.
TU/ecomotive student team from Eindhoven University of Technology is developing a sustainable electric passenger car that captures more carbon dioxide (CO₂) than it emits while driving. It is a prototype, called Zem, that purifies the air through a special filter. By storing the captured CO₂ and then disposing of it, Zem can contribute to reducing global warming. The students will continue to improve the vehicle in the coming years, with the aim of eventually making the entire life cycle of the car CO₂ neutral and ready to hit the road.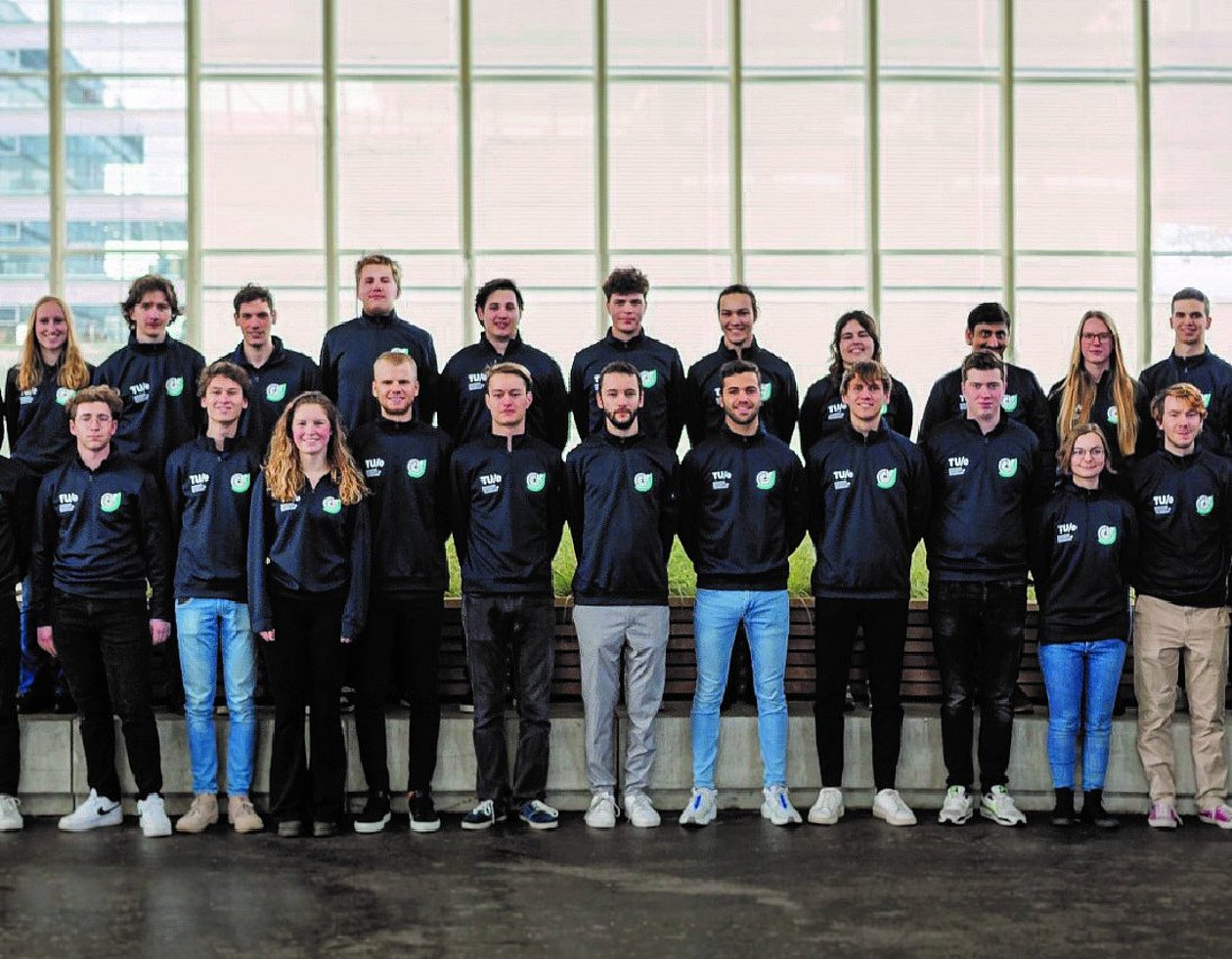 35 students, each with their own passion to share in this progressive and innovative team.
Since 2012, our TU/ecomotive family has been trying to make an impact in the world of automotive sustainability. Already 6 cars have been developed, each with its own objective; from the 'world first' biobased car Lina to the world's first car made from waste materials. Over the years, we continue to evolve to remain a leader in this field. The students in our team change every year, but our message remains the same; the future of sustainable mobility is now!
"We clean the air while driving and strive to become completely CO2 neutral!"
TU/ecomotive goes on America Mission!
Brainport Eindhoven supports the journey of TU/ecomotive as a partner, to help them to the greatest possible success! Curious about the status of the mission? Stay informed here!
Why America?
Make an impact
Making it in America is the dream of many of us, but why? America is known as the frontrunner in many areas. We like to learn from the best! With TU/ecomotive we are bringing our car to America to show how we can make a greater impact together in the field of sustainable mobility. Attending events such as ITS global, NAIAS, universities, consulates and going to major corporations will contribute to the degree of impact we can make while traveling the US. Together, these activities will generate international publicity, further expanding our movement.
Follow their mission
Read all the latest updates from the TU/ecomotive team here!
Manufacturing phase
Recycling Carbon Black
Plant-Based Materials
3D-Printing
Driving Phase
Direct Air Capturing
Bi-Directional Charging
Design for Recycling