---
Close
Close
Hi, my name is Kacper, I'm 21yo and I come from Poland. I just finished the second year of my bachelor studies in Tilburg and at the moment I'm planning my future after the bachelor, which most likely will be a master degree at one of the technical Dutch universities. I would like to share my story on how I got here. Maybe this might help you with making the important decision of choosing your study destination. Let's begin.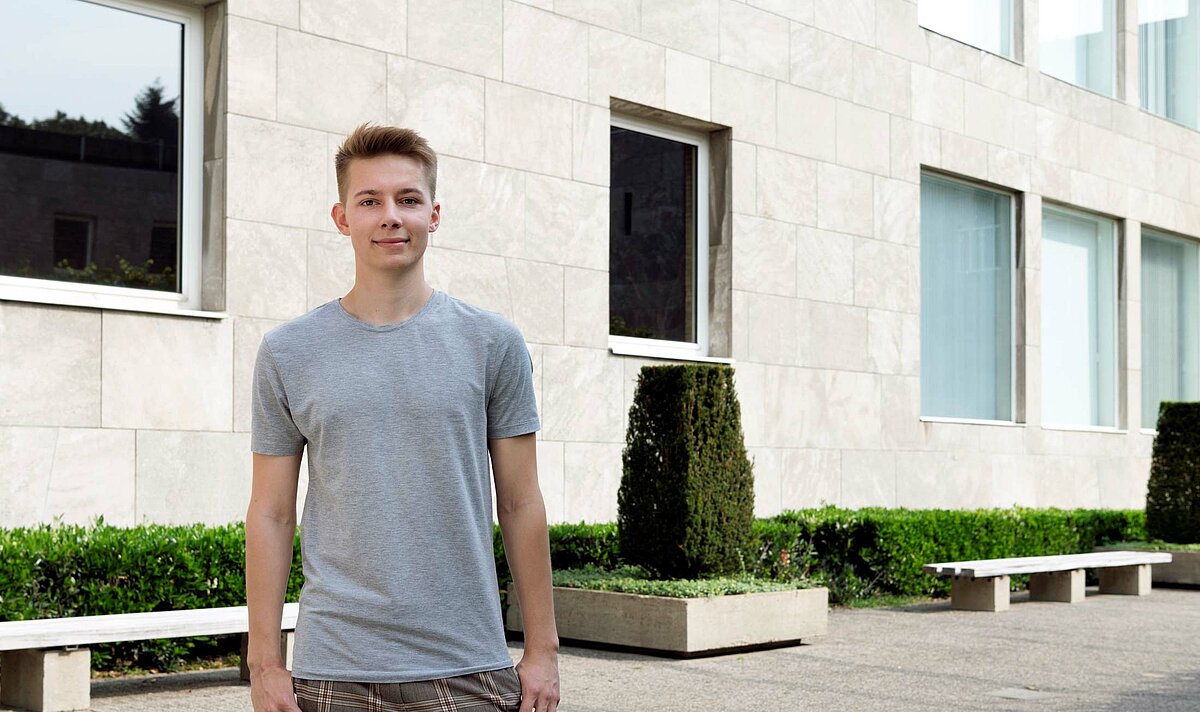 Why did you choose to study in the Netherlands?
Two years before finishing high school in Poland, I already knew that I wanted to study abroad. One year before finishing school, I chose to study in the Netherlands. The first criterium I had taken into account was language. I wanted to study in English because new languages were always my weakness and I was struggling to learn them. After some research, I found out that my best options were England, the Netherlands and Denmark. The prices for studies in England were excessive in my opinion and was therefore not an option anymore. In Denmark, only Copenhagen would have been an option, but I decided against it.
I was interested in cross studies with statistics programming and mathematics, and when I found the Bachelor Data Science at Tilburg University and the Technical University Eindhoven ( a joint degree), I was very excited. I applied immediately. I had no problem with paperwork whatsoever and the only additional test I had to pass was IELTS (English proficiency test), so the applying procedure was convenient and easy. Also, all of my questions about deadlines and accommodation were handled professionally and fast. People were always very willing to help, which make me feel safe and not worried about the barriers I was going to face.
"The applying procedure was convenient and easy, people were always willing to help that made me feel safe."
Why did you choose Tilburg University?
Tilburg University and the Technical University of Eindhoven provided me with a unique opportunity to combine social and technical skills. The number of interesting electives is huge, we can learn econometrics and entrepreneurial techniques in Tilburg or algorithms, statistics, databases and mathematics in Eindhoven while paying only one university fee. Both universities are also high in rankings, Eindhoven is in top 100 of world universities in general and Tilburg is top 20 economy university in the world. And both universities have campuses, which makes it easier to navigate.
How do you like studying here, what makes it special, different?
Studying here is different due to the number of sophisticated group projects, that are given to us. This well-executed group project teaches you far more than a standard course. It allows a group of students to work on their own, research the topic by themselves, make the decisions and develop their own end product. It is somehow connected to work in the real industry, so after you graduate, you will feel more comfortable and self-confident when you will transition into the workplace.
"Group projects in which you perform research into a topic independently, prepare you for the workplace."
How do you like living in Brabant, the Netherlands?
When writing this, I've just finished my second year of living in the Netherlands and I have to say that I enjoy it more every year. The people here have a general kindness to them, and the overall culture is increasing the standard of life a lot. They are also not afraid to have fun. The amount of parties during the year is an advantage. Before coming here I've never seen a whole city dressing in costumes together (young/older people, also with their children) and celebrating together. This does not only take place during Carnival but also on other occasions. When you come to Brabant, I also advise you to go to one of the 'cantuses', which is a specific event for this area containing singing songs and drinking beer.
What has surprised you about the Netherlands?
What surprised me here was the study culture and how close the teachers are to their students. A close relationship with my teachers helps me to ask questions during the lectures and sending them numerous questions about their subject. After each course we are receiving peer review, to share our opinions about the courses and grade particular parts of it. It helps the bachelor to adjust to student needs and their preferences, so every year it is getting better and better.
What advice would you give to another international student who wants to come here?
I believe that coming to the Netherlands, and especially Brabant, to study is a great opportunity to broaden your horizons and experience the highest level of education. It allows you to meet people from all around the globe and gives you different perspectives on the job market. Of course, there are many factors involved, so one should look at those first and then make the best decision based on personal preferences.
However, I'd advise everyone to find universities in several countries, and then after your list is done, decide which one to apply for. In my opinion, the quality and quantity of Dutch universities and their courses are now the best choice for internationals. Therefore, one should always include them on their list. I also advise a first visit to the Netherlands if you can. This will give you the possibility to experience yourself, how it is to live here and talk to students and teachers.
At Tilburg University there are 'open days' and 'student for a day'-events several times a year. Or you can always contact one of the student ambassadors, who will give you a personal tour and answer all of the questions that you have in mind. I hope this was helpful for your decision and, maybe, see you soon in Tilburg or Eindhoven.
Study in Brainport Eindhoven