---
Close
Close
VitalFluid harnesses lightning to protect crops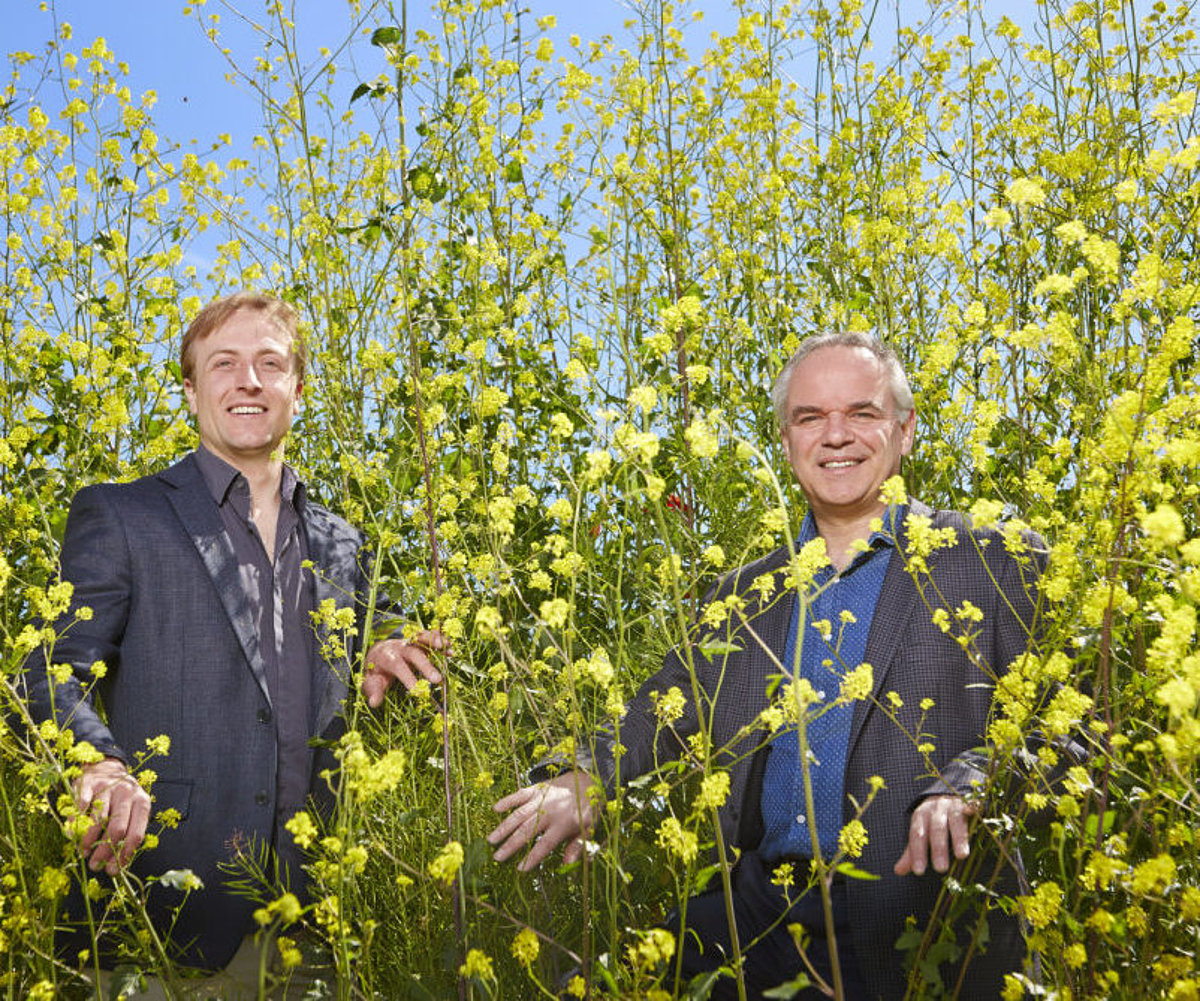 By simulating lightning, VitalFluid, a TU Eindhoven spin-off, is developing an alternative to chemical pesticides in greenhouse horticulture.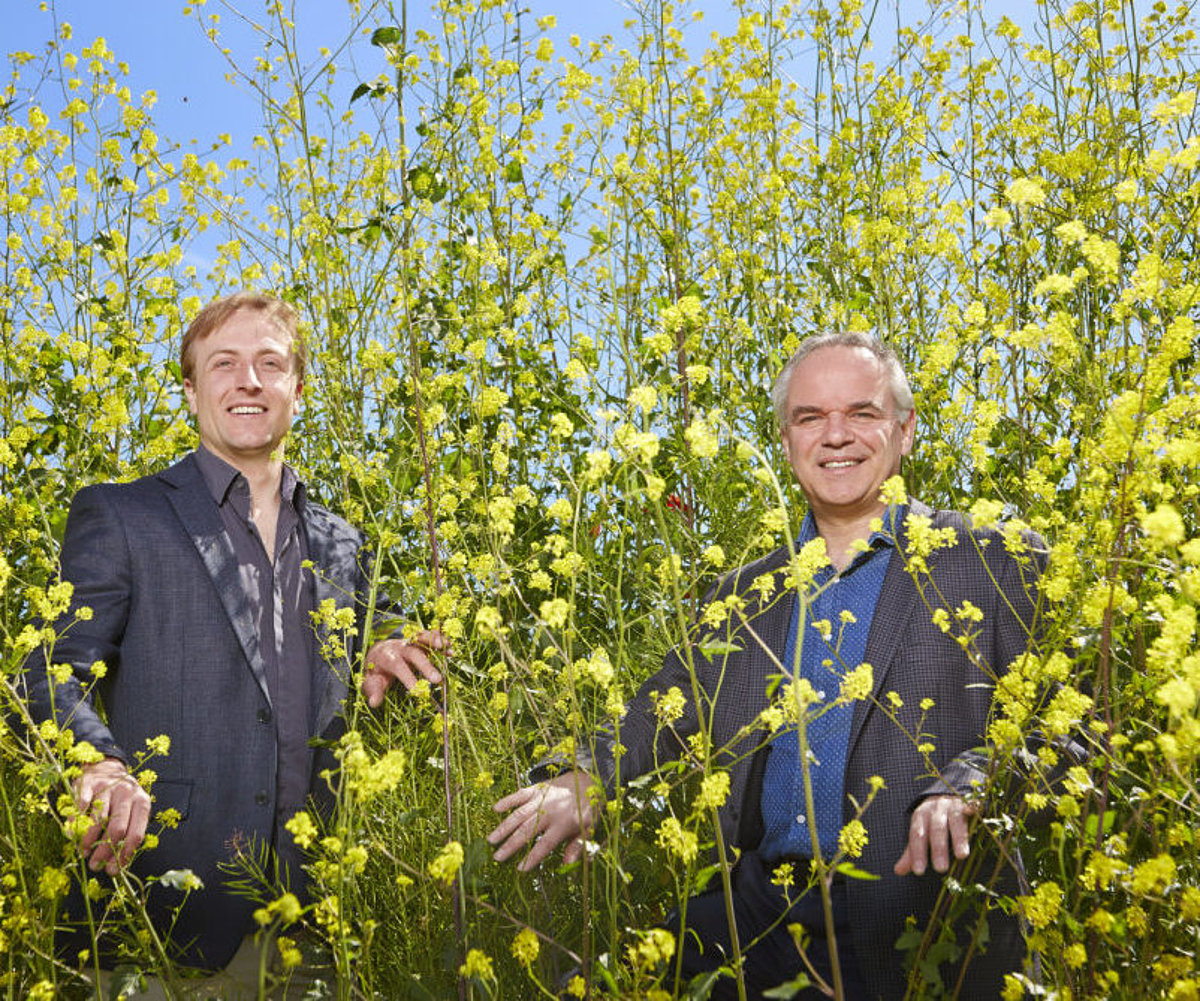 Spin-offs en Start-ups
TU Eindhoven is a breeding ground for new ideas that rely on scientific research. These ideas come a step closer to society in the form of spin-offs and start-ups, which are often located on the TU/e campus. In cooperation with The Gate and Innovation Origins, TU/e puts an innovative company that results from scientific research in the spotlight every month. This time: Vital Fluid
When lightning strikes water, then water has a temporary disinfecting effect. Even rain during a thunderstorm has this short-lived effect. Start-up VitalFluid mimics this natural phenomenon. By further refining the technology that was developed at Eindhoven University of Technology (TU/e), validating it and bringing it to the market, the company is working on a novel and sustainable method for fertilization.
The start-up is thriving. The team grew from 12 to 30 employees during the corona pandemic. In late 2021, the company completed a Horizon 2020-funded project, which led to its first sales. The second production run has also been completed and the start is in the pipeline for a third and fourth run.
Founders Paul Leenders and Polo van Ooij met in 2014. At the time, Leenders, the then self-employed entrepreneur with a chemical analytics background, was working on a project with TNO Space and ESA to disinfect and sterilize air. It was through that project that he was introduced to air plasma technology. "That worked out really well, but the gases that were released during that process proved to be an issue," Leenders notes. "Those are substances that you don't want to breathe in."
He got in touch with the plasma specialists at TU/e. "One of the professors there asked, 'Have you ever thought about plasma-activated water?' No idea what that was, to be honest. He explained that if you conduct plasma-activated air over water, then that reactivity of the plasma is drawn into that water. If you then wash your hands in that water, it could act as a disinfectant."
Think, think, think
"I started thinking about that idea more and more back then. Because, if you can create disinfectant water with water and plasma, what's left when that's done its job? Water. I thought that was extremely interesting. If you sprayed crops with that, you could then cut down on the use of crop protection products."
The water that is left has a "slightly elevated nitrate concentration," Leenders goes on to explain. "That's actually hydroponic water. A plant nutrient that you can use to spray crops with. By doing that, you make them more resilient to microorganisms so that you don't have to use as many chemicals. It's excellent foliage fertilizer, but you can also give it to the plant as nutrient water. They grow extremely well with that."
Polo van Ooij graduated as an electrical engineer from the Eindhoven University of Technology in 2014. "He's really on the technical side of our business," Leenders says. Both saw the potential of the technology. In a follow-up project, the men, together with Wageningen University and the Radboudumc, a number of companies from Nijmegen, and TU Eindhoven as a "technology supplier," researched how the technology could be applied safely.
Leenders: "It has got to be safe for the user. That joint project yielded some great results. It also turned out there were opportunities to use that plasma-activated water as a sustainable alternative to chemical pesticides." That prompted Leenders and Van Ooij to set up a company. Funded by OOST-NL, the province of Gelderland and the province of Overijssel, the entrepreneur and technician founded VitalFluid. That was back in 2014. Leenders reveals that TU/e has been a minority shareholder in the start-up since that time.

Plasma phase

The company developed a reactor that transforms normal ambient air into a plasma phase. The fourth aggregation state after solid, liquid and gas. Leenders: "Air is made up of nitrogen for about eighty percent and oxygen for twenty percent. By using electrical energy, we mimic lightning bolts that pass through the air." This is how the air reaches a plasma phase. That air brings the reactor into contact with 'ordinary water.' "When you do that, that water has a short-lived disinfectant effect. That reactivity disappears after about twenty minutes to half an hour."
"Just like what happens in nature. When lightning strikes and it rains, then it rains plasma-activated water." It is one of nature's methods of binding nitrogen. " Make no mistake about it. Ten percent of all the bonded nitrogen on earth comes from lightning. Lightning strikes eight million times a day."
"When we successfully wrapped that project up in 2016, we were still in the high voltage lab at the TU/e. We had about three to four square meters there." It was getting too small, so Leenders and Van Ooij moved to their first premises in Veldhoven, in a section of a garage business. "Imagine that, a garage business. We had part of those premises back then. It was always cold there too."
Lockdown

The start-up then went on to do very well. With early-stage funding from the Netherlands Enterprise Agency (RVO), among other things, two people were subsequently hired. In 2019, the start-up was awarded a European grant from Horizon 2020. "That was a sizeable budget totaling 2 million euros. That put the wind in our sails." By the end of 2019, the team had grown to 12 people. The garage business became way too small and in 2020, VitalFluid moved to a new location on the High Tech Campus Eindhoven.
"The lockdown started one month later. We managed to get through that quite well and now have a team of 30 people. Not everyone works full-time here, but everyone is just as motivated to make this a success. We have PhD graduates and other highly educated people working here; the subject area offers plenty of avenues for further PhD research. Our team comes from all over. From New Zealand, India, South Africa, for example, and we also have a plasma physicist from Iran."
The start-up completed the European-funded project in December 2021. That project led to the first sales of the systems. "To customers in America." Why America? "In Europe, the situation is that crops have to be rooted in soil. If you then water them, that water containing those nutrients will simply drain away. In America you can grow crops on water. You can reuse that water. Cultivating crops on water may not be called organic in Europe, but it is in America."
The technical team at VitalFluid worked with VDL on the first series of products. "We are not a manufacturing company, VDL is our manufacturing partner. VDL makes the products and we test those products here from start to finish." Products were shipped to the United States in April this year. The second batch is also ready to be shipped. The start of a third and fourth production run is also already in the pipeline.
At the start of this year, VitalFluid was granted a two million euro financial injection by the Brabant Development Agency (BOM) and VDL Participations, part of the VDL Group. With this funding, the company is expanding its R&D activities and further building up the organization so that it will be able to supply a rising number of machines to horticulturalists.

Burn wounds

We are focusing on greenhouse horticulture. This is in any event more sustainable than regular cultivation because not as much water is needed. A grower buys a machine from us and all they really need is water, air and (green) electricity. Together, we look for the right dose of nutrients so that the grower can grow optimal crops. In addition to these nutrients, we also need other nutritious supplements such as potassium and magnesium to provide a good substitute for manure."
Not only greenhouse horticulture is promising. The start-up is also working with a university hospital in India on research to treat burns. "Look, you can treat a burn very well with water. You don't really want anything else on that wound. If you can give that water certain properties, then that could be an advantage for healing those kinds of wounds."
Leenders has had his share of setbacks as well, but he says: " I feel incredibly proud that we are working on this issue with such a team of people. We really have to try to do our bit to make crop cultivation a lot more sustainable. That is what we are aiming for and that's what also drives us so much. If things always went according to plan, that would be great, but they often don't. So far, we've managed to overcome all sorts of obstacles, but we're still a long way from that goal. We will keep on going with this. Because what is more wonderful than to see that plants grow from the water you give them. That's what you do it for."
To The Gate