---
Close
Close
Start-up of the Day: Drebble makes digitisation tangible for companies and universities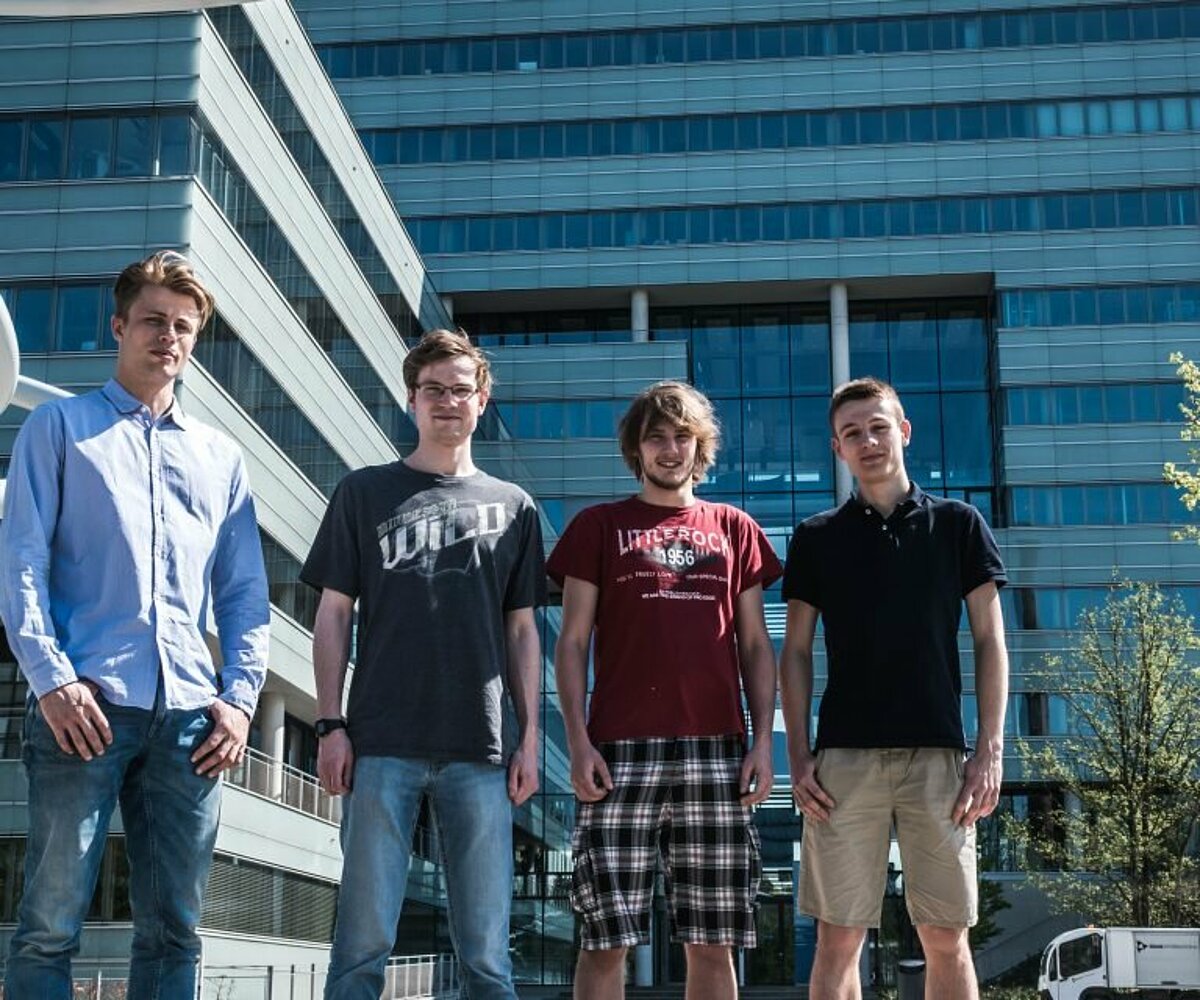 The young consultancy company Drebble supports the business community and knowledge institutions with digitisation, for example AI and Internet of Things. Last year Willem Remie and Pascal den Boef set up their start-up and now they already have five employees. The former students of Eindhoven University of Technology (TU/e) market their knowledge in a smart way. By doing projects for both companies and knowledge institutions, they try to connect these two parties more with each other. According to Willem Remie, this still happens far too little. "While that connection leads to more innovation.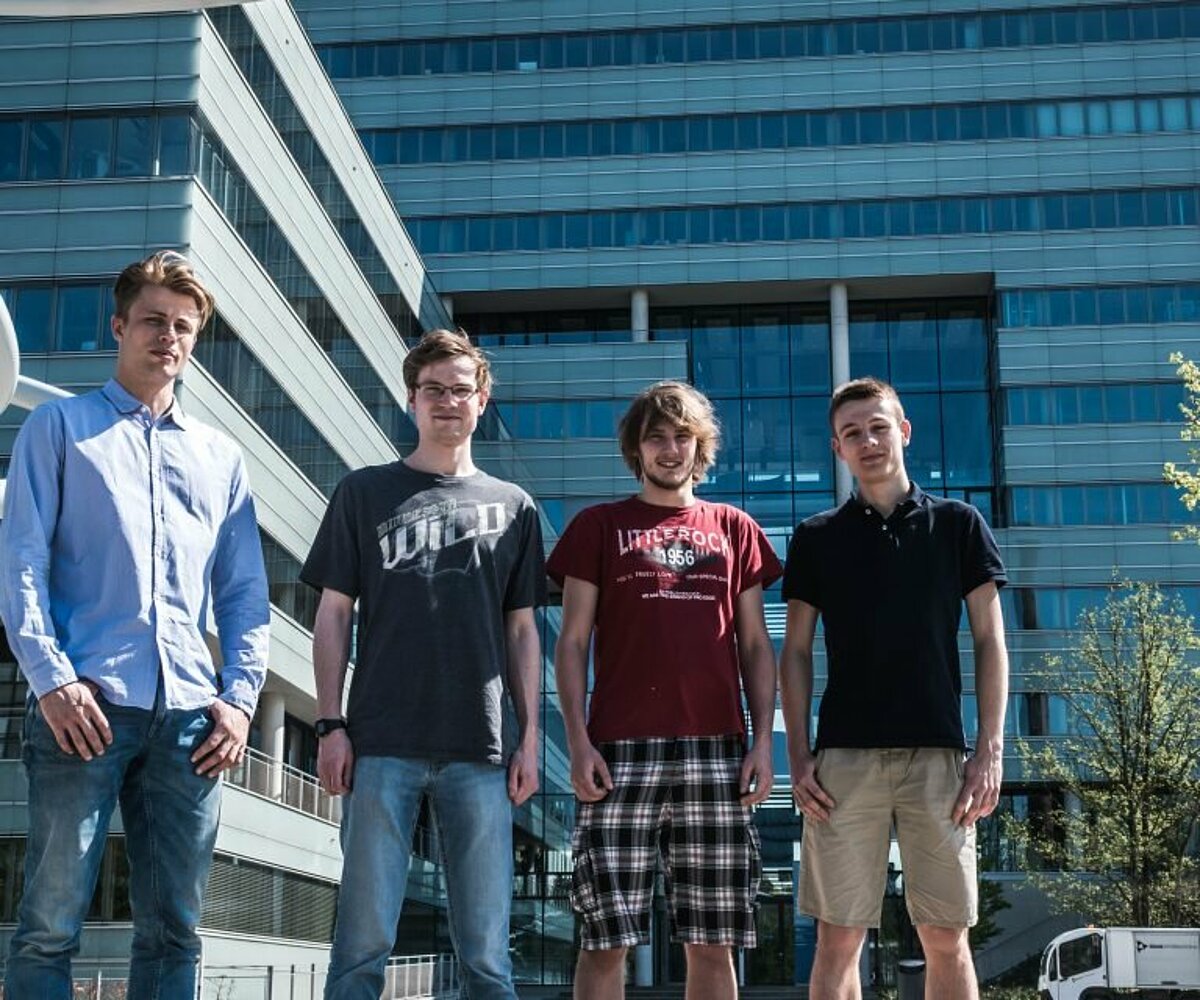 What are you doing at Drebble's?

We help companies and knowledge institutions with digitization issues. This includes all 'buzzwords', such as 'Industry 4.0' and 'Internet of Things'. It seems vague, but we try to make these technologies easy to apply and workable for companies.
At the moment, we are working on a cool assignment for Total. We are going to connect all gas-related activities to a cloud so that maintenance parties, for example, can easily access the necessary data. This will make it easier for them to monitor maintenance at filling stations, for example, so that the company will no longer be faced with surprises. Total is in the process of digitization and is also increasingly working on sustainability and innovation. In this way, we are doing our bit.
We are also working on a Matlab toolbox for the TU/e. Matlab is a programming language. It is widely used in science to test theories and run simulations. Only now, PhD students, graduates or other students often develop a piece of code themselves to test a theory, for example. With Matlab, universities can build a library in which various studies come together. Because it is all in the same programming language, new research can get started faster. It also allows students and others to quickly get on with the available information after a project. It's a shame if all those projects end up on the shelf because other people can't read the code".
How did this start?

"Already during my studies I started as a freelancer. Before that, too, I worked alongside my studies. I did several things in the offshore oil and gas industry. But the developments within those kind of companies didn't go fast enough for me. The entrepreneurial drive was growing. Three years ago I went to the Chamber of Commerce to register myself. I did the first project together with a fellow student. So I had someone on the payroll right away."
"For the first client we designed and programmed a display for in a gas pump. The display was intended to guide users through the process of filling up with liquid gas. It actually works the same as an ordinary petrol pump, but filling up with gas is more dangerous and therefore the process is more complicated. Because of the display there is a clear user manual for the consumer".
"That was a nice assignment during the study, but now we focus on more complex things. For example, we are working with the team for the Le Mans 24 Hours car race. In 2024 a new classification will start in which there will be racing with a vehicle that is fully powered by hydrogen. Total is developing a filling installation to fill up the car. Hydrogen is a complex gas. To fill a tank as optimally as possible, as fast and as full as possible, we have built a mathematical model".
"Last April, Pascal and I decided to start a company together. That's Drebble. With this, we'll continue the work we've already done and, of course, expand in the future."
What is your motivation to do this?

"We want to face technological challenges. In doing so, we find it very important that a technology is applicable in practice. Studying is fun, but an invention only really becomes worthwhile if it can be used in practice. With Drebble we try to connect science with business. The theory should support the practice and move forward. But that doesn't always happen. That's the hole we're trying to fill."
As a start-up, we can do this more easily than the university itself, for example, which is in the process of doing so. Where the university tries to shape collaborations in specific projects, we as a young company are very flexible. We literally sit at the table at such a company and see what is needed. At Total, it took quite a long time before they really realized that the world is changing and that they, as a company, have to do something with it. In the meantime, we have created enough support and are therefore working on interesting projects.
We try to be active both on the university side and on the business side. And I try to convince companies that they must and can do something with the knowledge and innovations developed at a university. It strikes me that some companies have much more access to the campus than others. The gap is smaller if entrepreneurs themselves have built up a network around the university. But for the vast majority of entrepreneurs, especially SMEs, the campus is a kind of no-man's-land of which they don't know what's going on".
What was your best champagne moment?

"I spent almost a year talking to Total about the assignment we won last September. That was an exciting time. First of all because we found the technical challenge very interesting and wanted to work on it. But also because it would give us financial security and grip. And that is often still difficult with a start-up. That's why we had a party when the deal was officially closed.
What can we expect from you in the coming year?

We now have two major customers, TU/e and Total. We have a good relationship with them and a long-term cooperation, so that's very nice. But we would like to add some other projects. In any case, Wolfpack, also a start-up that started at the university, will support the project for Total. Within that organisation, various plans are being devised for digitisation and Wolfpack will help develop specific applications. They will ensure that the plans are actually implemented".
What's your future dream?

With these different assignments at different companies, we try to show what we can do. We are always looking for clients who want to work together for a longer period of time. In the future we would very much like to do another project for or collaborate with ASML. That is the company in the field of high tech. But in order to get in there, we have to have proven ourselves. We're working on that right now.
"We are not the prototype start-up fairy tale. We have a passion for technology. That's what drives us and what we want to do day and night. With Drebble, we intend to only do projects that we like and see a challenge in. So far, we have always managed to comply with this 'rule'. Every month we look each other in the eye and ask if we still like it as entrepreneurs. The answer is still 'yes'. And that's what it's all about after all."
Article by Innovation Origins.