---
Close
Close
Brainport Partners donate special hospital gowns to children's wards in the Eindhoven region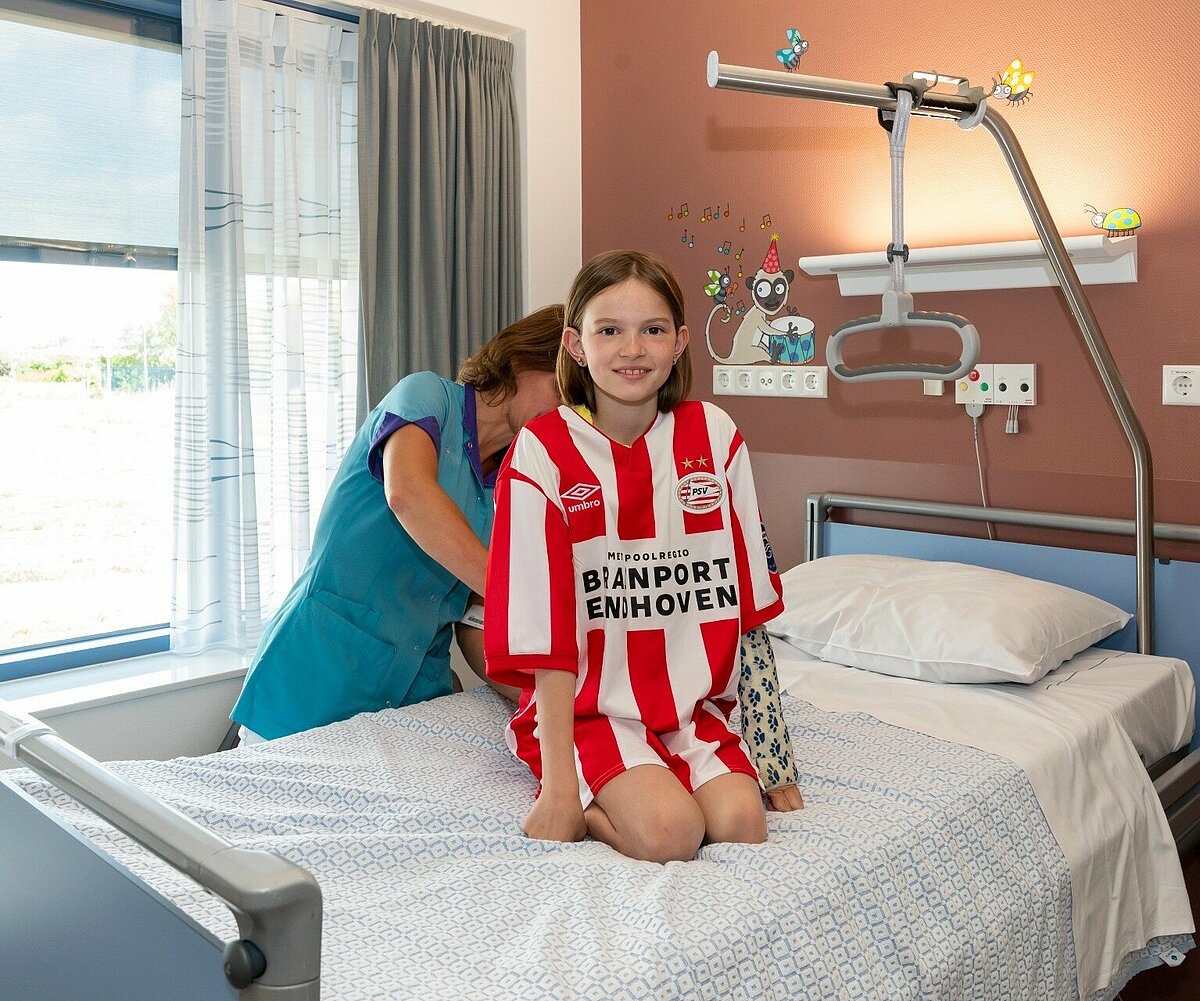 The children's departments of the four major hospitals in the Eindhoven region have received special hospital gowns made from PSV football shirts, donated by the Brainport Eindhoven sponsoring partners.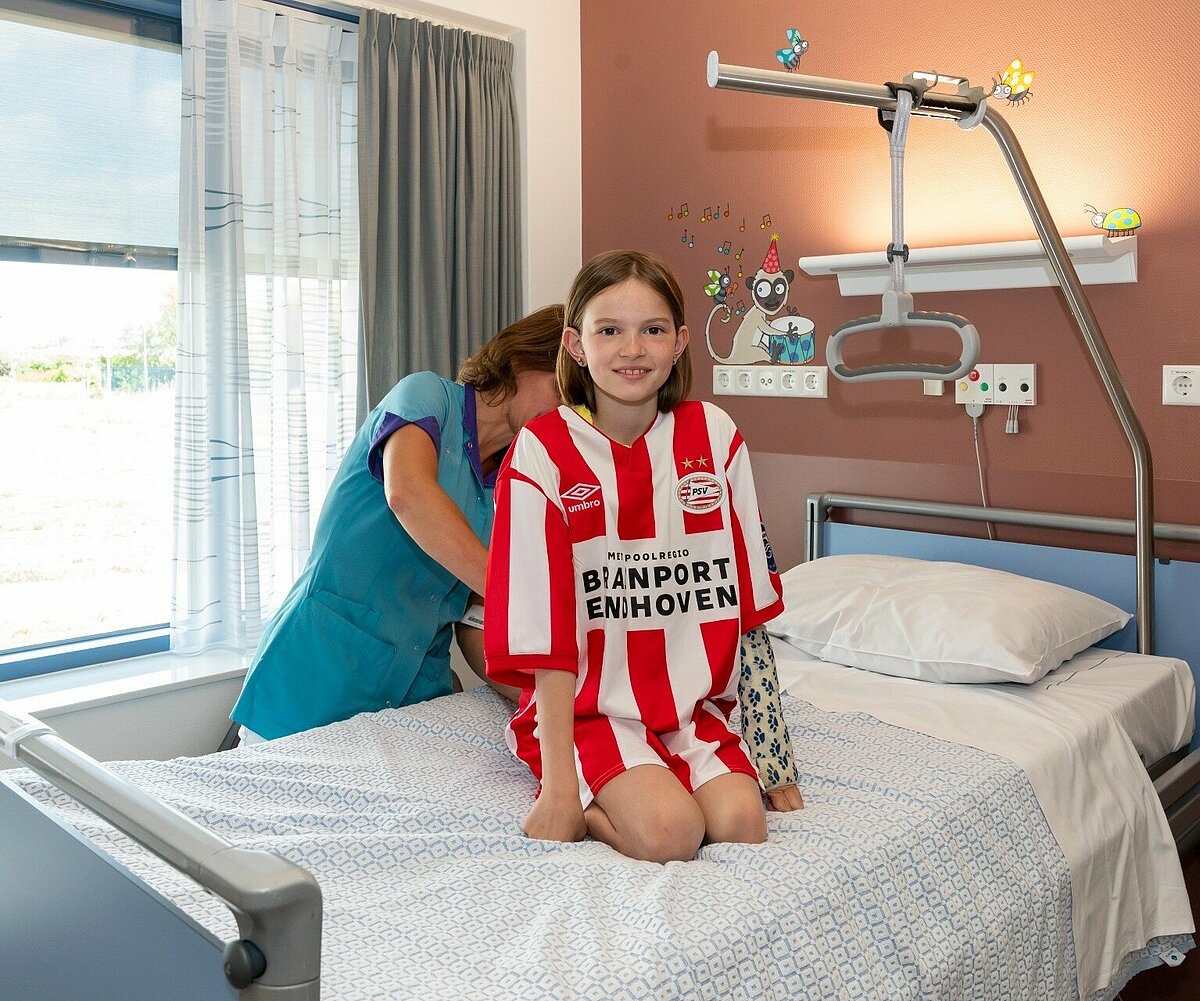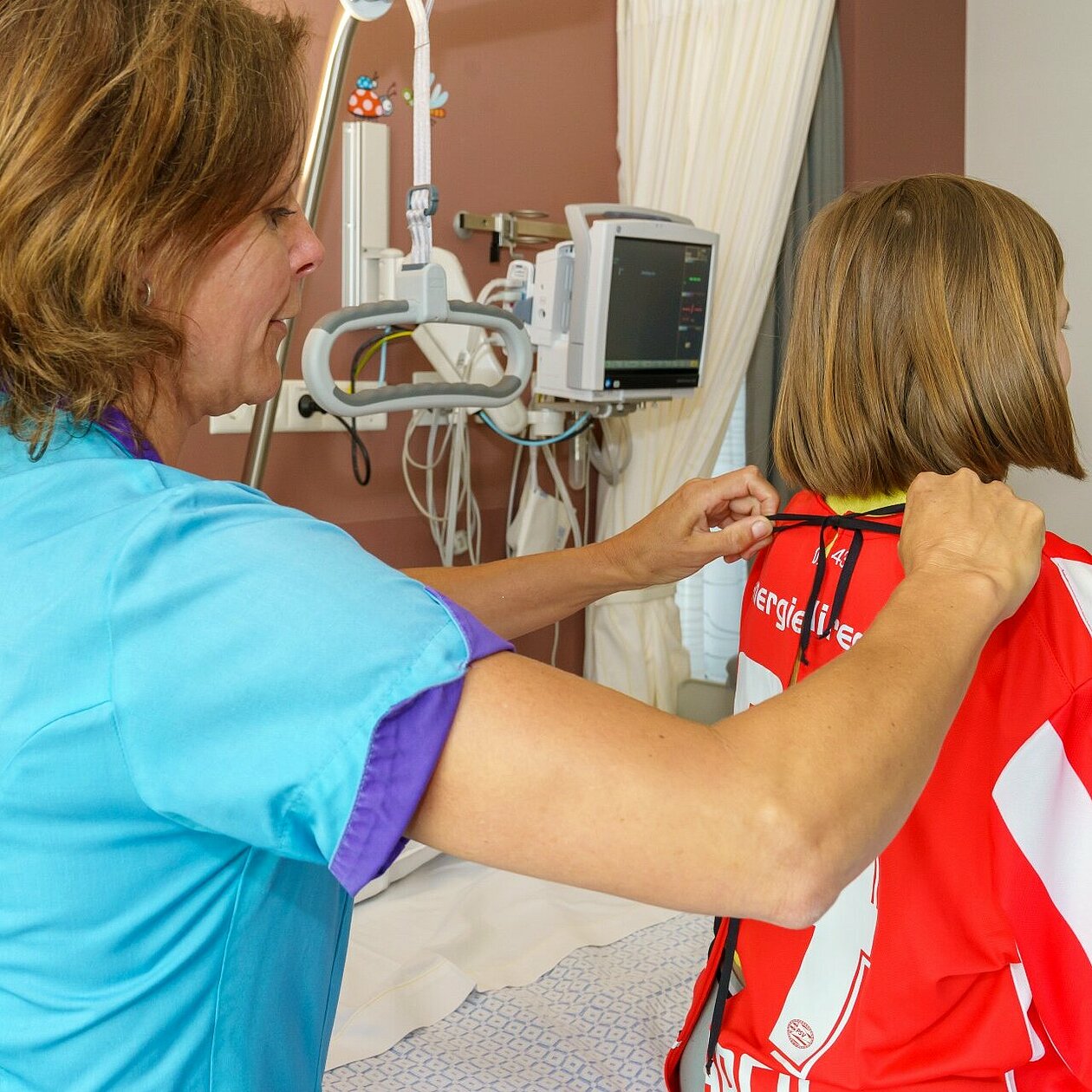 Having an operation in your football hero's shirt doesn't make it less scary, but it does give children that little extra support. By making some small adjustments, the football shirts, which are no longer needed due to the premature ending of the football season, were adapted to become hospital gowns. "It is important that children who come in here before an operation feel relaxed. A shirt like this can help them to feel a little more confident when they go into an operating room, " said Sandra, nurse at the Maxima Medical Center, Veldhoven.
Inspired by an initiative in Spain, the five partners Philips, ASML, VDL, Jumbo and High Tech Campus Eindhoven have decided to donate the suddenly obsolete PSV shirts to the four major hospitals in the Brainport region (Maxima Medical Center, St. Anna Hospital, Catharina Hospital Eindhoven, Helmond Elkerliek Hospital).
From PSV shirt to hospital gown
With some small adjustments, the shirts are very suitable for the children's wards and during (minor) interventions, which is useful at this time when regular care in hospitals is restarting. In the sewing workshop of the local shop Wildenberg Ynformal, the football shirts have been adapted to serve as a hospital gown by opening the back and adding cords. The shirts can be cleaned and therefore reused by the hospitals.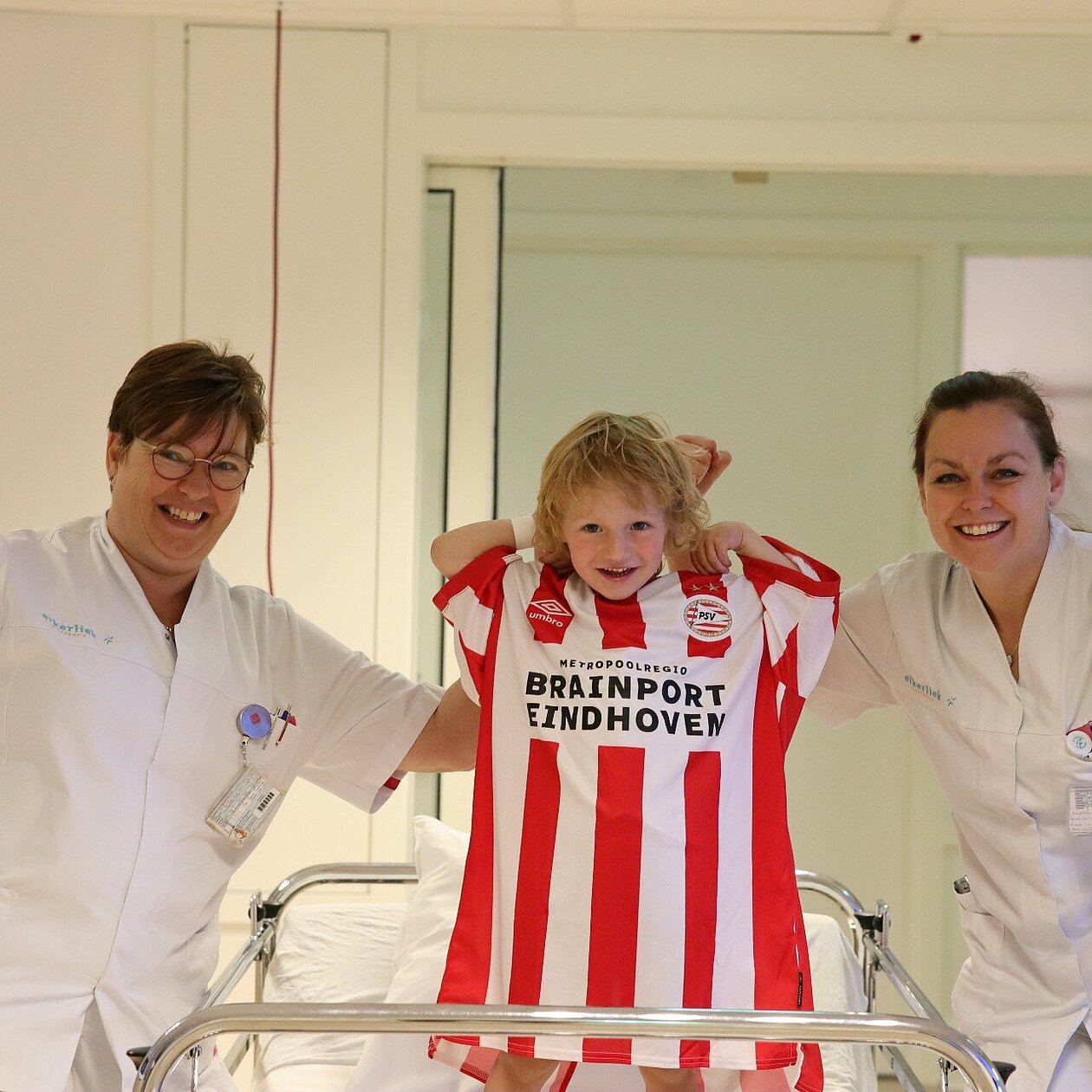 Paul van Nunen, Managing Director Brainport Development:"This is a simple but very nice way to support children when they have to undergo surgery or hospitalization. We hope they feel a little bit stronger in the shirt of their PSV heroes. All partners were immediately enthusiastic about donating the shirts to the partnership."
Brainport Eindhoven & PSV partnership
Under the name "Metropolitan Region Brainport Eindhoven", the Dutch top companies Philips, ASML, VDL Groep, Jumbo Supermarkten, High Tech Campus Eindhoven have joined PSV as a premium partner as of the 2019/2020 season. The companies have the ambition to put the Brainport Eindhoven region on the map even more prominently as a world leader in knowledge, high-tech and innovation.