---
Close
Close
Meet our pioneer: Prasanjan Chattopadhyay
Here at Brainport Eindhoven we change the world, because we develop key technologies here that change society. We can only do that because of our pioneers. So… meet our pioneer: Prasanjan Chattopadhyay
Who are you?
I'm Prasanjan Chattopadhyay. I'm 21 years old and I'm originally from India, but I went to high school in Düsseldorf, Germany. We moved to Germany because of my father's work. I've been living in Eindhoven for three years now.
Why did you choose to study in Eindhoven?
Eindhoven is highly recommended for technical studies. It is known worldwide. In addition, I want to work in the industries in the Brainport region in the future. I have the right education and the necessary skills to get started here and I also really want to stay in Europe. I have lived in Europe for a while now and I feel very much at home here.
I left Germany because Eindhoven is much more international. In Germany, I would have had to learn to speak the language fluently, because the education there is in German. It would probably have cost me precious time to become proficient. I've been speaking English all my life, so it was logical to choose TU/e.
"I want to work in the industries in the Brainport region later on. I also have the right study and the necessary skills to get started here. I have been living here for a while and feel very much at home."
What do you study?
I'm studying for my bachelor's in Electrical Engineering at TU/e. This is my third year.
Are you going to do a master's?
I'm planning to do a Master's at the TU/e as well. That will be in Electrical Engineering, focusing on integrated circuits and electronic systems.
You are a student mentor. What does that involve?
As a student mentor, I help first-year students from my faculty to find their way around the university, and also around student life. They are mostly international students. It's a new place, they are on their own and there is also a lockdown due to Covid. It's really very hard for them. I help them with practical matters, such as planning courses, motivating them for their studies, and also helping them get acquainted with student life, for example.
What problems did you encounter as an international first-year student?
The first period was very difficult for me for several reasons. I didn't pass enough courses. The resits coincided with exams for new subjects, so I neglected the new subjects a bit resulting in a domino effect. Fortunately, I got help from a student mentor; each student is assigned one. They helped me a lot.
And what do you do as a teaching assistant?
I'm a teaching assistant in the Systems course. That was one of my favourite subjects in my first year. As an assistant, I have close contact with professors and other teaching assistants. I get a look at the inside of the course organisation.
In this particular course there are two aspects: lectures and instructions and the lab. I'm helping with the lab. Due to corona, an online platform has been developed for the labs. The students can log in to the online lab to conduct an experiment. I am then the contact person if there are any problems. It's fun and it's rewarding.
Are you also in a student team?
I'm a hardware engineer at Blue Jay Eindhoven.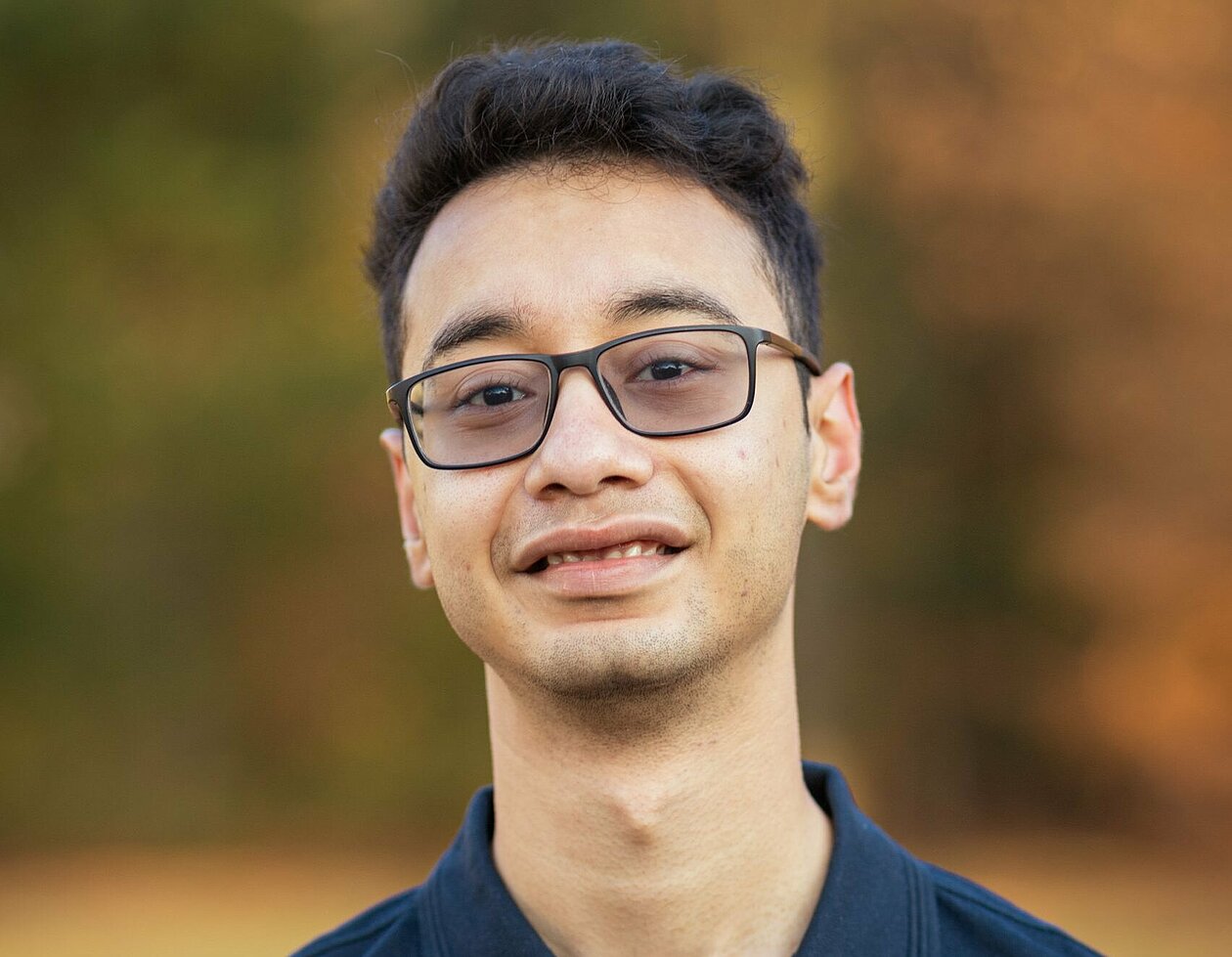 What exactly do you do?
I am part of the hardware team which designs the physical drone. So it's about the dimensions, the appearance, the specifics, such as how many propellers it needs, how high it must be able to fly and how much noise it makes. There are various tasks in the hardware team. Some concern the drone's flight, others are about weight and some others concern efficiency. I personally worked on the drone's display and helped with such things as the weight distribution of the drone.
With the hardware team we actually did all we could and now it's up to the software team to continue the work. Our team now focuses on a standardised way of measuring, so that we have a good baseline to assess our developments.
Why are you working in this team?
After my first year of study, I wanted to broaden my focus. I realised that I was mainly gaining theoretical knowledge, but no practical experience. That's how I ended up with the student teams because that's where you really gain practical experience. Blue Jay Eindhoven works with autonomous drones and I find that very interesting. Before I chose Electrical Engineering, I even thought about studying Aerospace Engineering, which is about flying objects and that's what a drone is. So it was a logical choice for me to join Blue Jay Eindhoven.
What do you want to do later?
I have learned quite a few things as a hardware engineer at Blue Jay Eindhoven that I find interesting, but I don't think I'll be working on drones later. I have always been interested in the design of processors, chips, semiconductors and nano electronics. So that's the direction I want to take.
What do you find important about a job later?
In all honesty, I think it's important to work in the field that I like. But of course it's also nice to have an impact, to make the world a bit better. It doesn't have to be direct, it can also be indirect, that in the long run my work makes people's lives easier and that it helps people get used to technology, so they're not afraid of it. That is also the vision of Blue Jay Eindhoven, so it corresponds well.
"I have learned a lot here by doing things alongside my studies. Study is important, but there is so much more. Join a student team or a sports club. Now you have time for it. Step out of your comfort zone. Try out new things. Don't be afraid to meet new people. It can bring you lifelong friendships."
What do you think of studying and living in Brainport Eindhoven?
I had known the Netherlands for a while because I lived in Düsseldorf and regularly visited the Netherlands. The first year and a half it was great! I went to campus, took classes, studied in the library and went out with friends. Eindhoven has many opportunities for a good work-life balance. But since the pandemic, it's not so much fun anymore. Of course that's the case for everyone.
What more would you like to tell other (future) international students in Brainport Eindhoven?
One thing I learned here as an international student is that there is so much more than just studying. I learned a lot here by doing things next to my study. Study is important, but there is so much more. Join a student team or a sports association. Now that you have the time for it. Step out of your comfort zone. Try new things. Don't be afraid to meet new people. We are all learning. You will realise you're not alone. And there are many others who are going through the same thing as you. It can earn you lifelong friendships.