---
Close
Close
Meet our pioneer: Mark Wijnands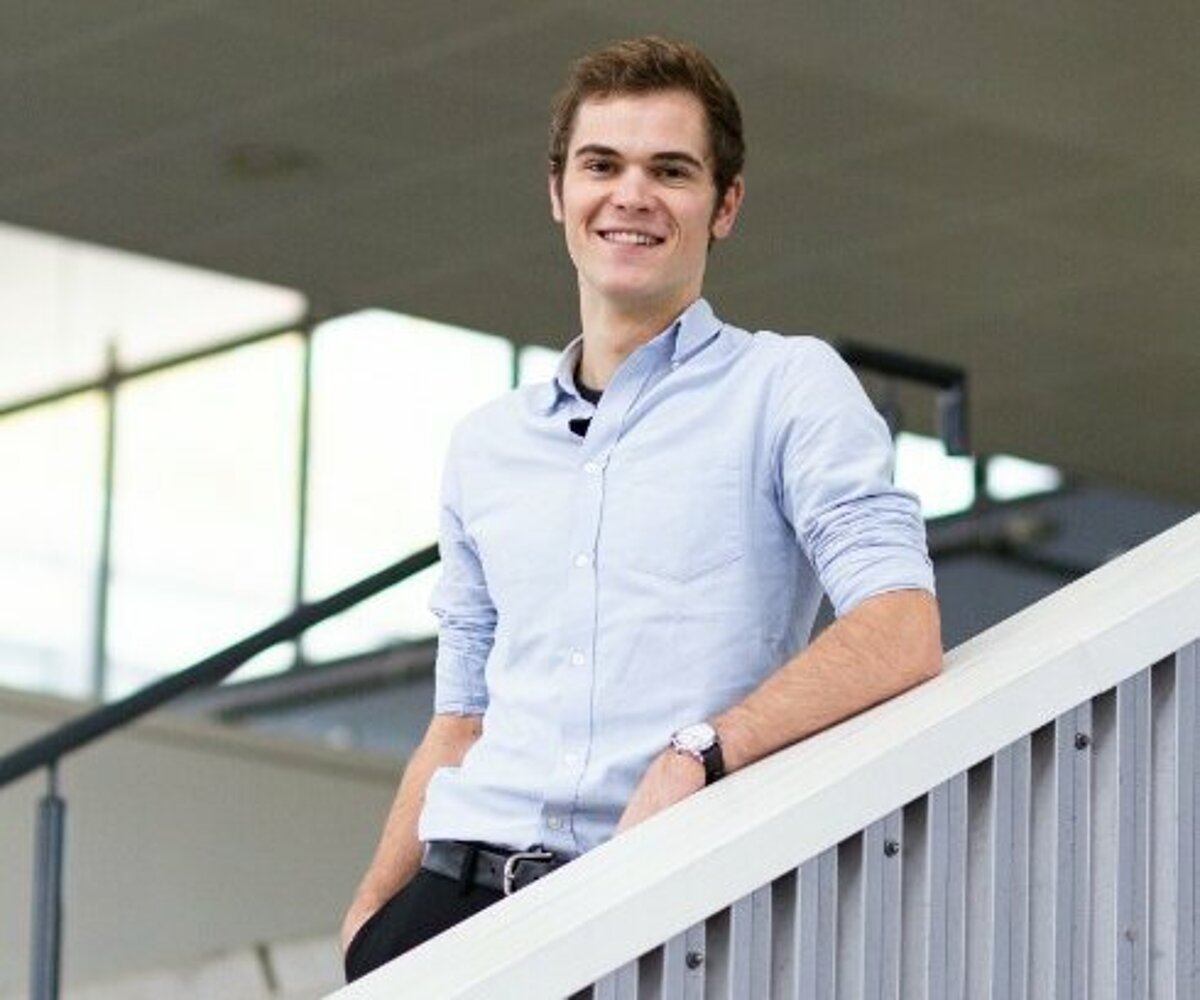 In Brainport Eindhoven we change the world because here we develop key technologies that change society. We can only do that because of our pioneers. Therefore, meet one of our pioneers: Mark Wijnands.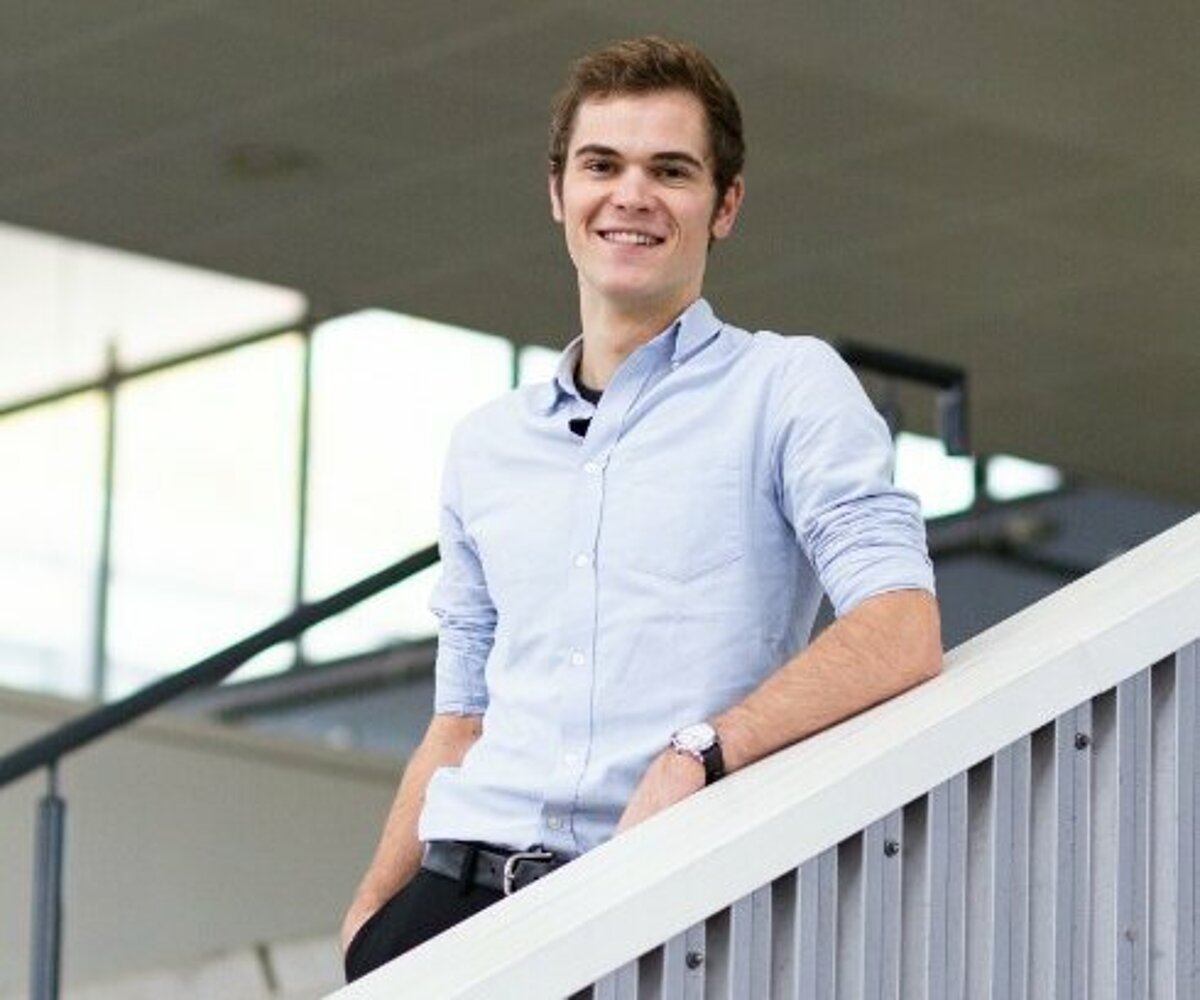 Who are you?
My name is Mark Wijnands and I'm 22 years old. I come from Best and live in rooms in Eindhoven.
What do you study?
I am doing a master's degree in Mechanical Engineering at the TU/e, in the direction of Dynamics and Control. I am now in a sort of semi-gap year, in which I do some courses. I spread them out over two years so that I can do all kinds of things on the side. So this year I'm taking a few more courses and the next year I'm going to graduate.
What does the study entail?
The Mechanical Engineering degree is quite broad. The part I'm focused on right now is robotics and mechatronics. That is nicely called Dynamics and Control. It simply comes down to controlling machines and robots. I've always liked that too, so actually, I knew 10 years ago that I was going to do this.
What do you like about robotics and mechatronics?
I like it when something works autonomously. So that you can create, build and 'invent' something that can just do something yourself. I think that's very cool. I had no concrete idea beforehand in which direction I wanted to go. I also hesitated between Electrical Engineering and Mechanical Engineering. I liked maths and physics. But it was always obvious that I wanted to work with machines and the autonomous.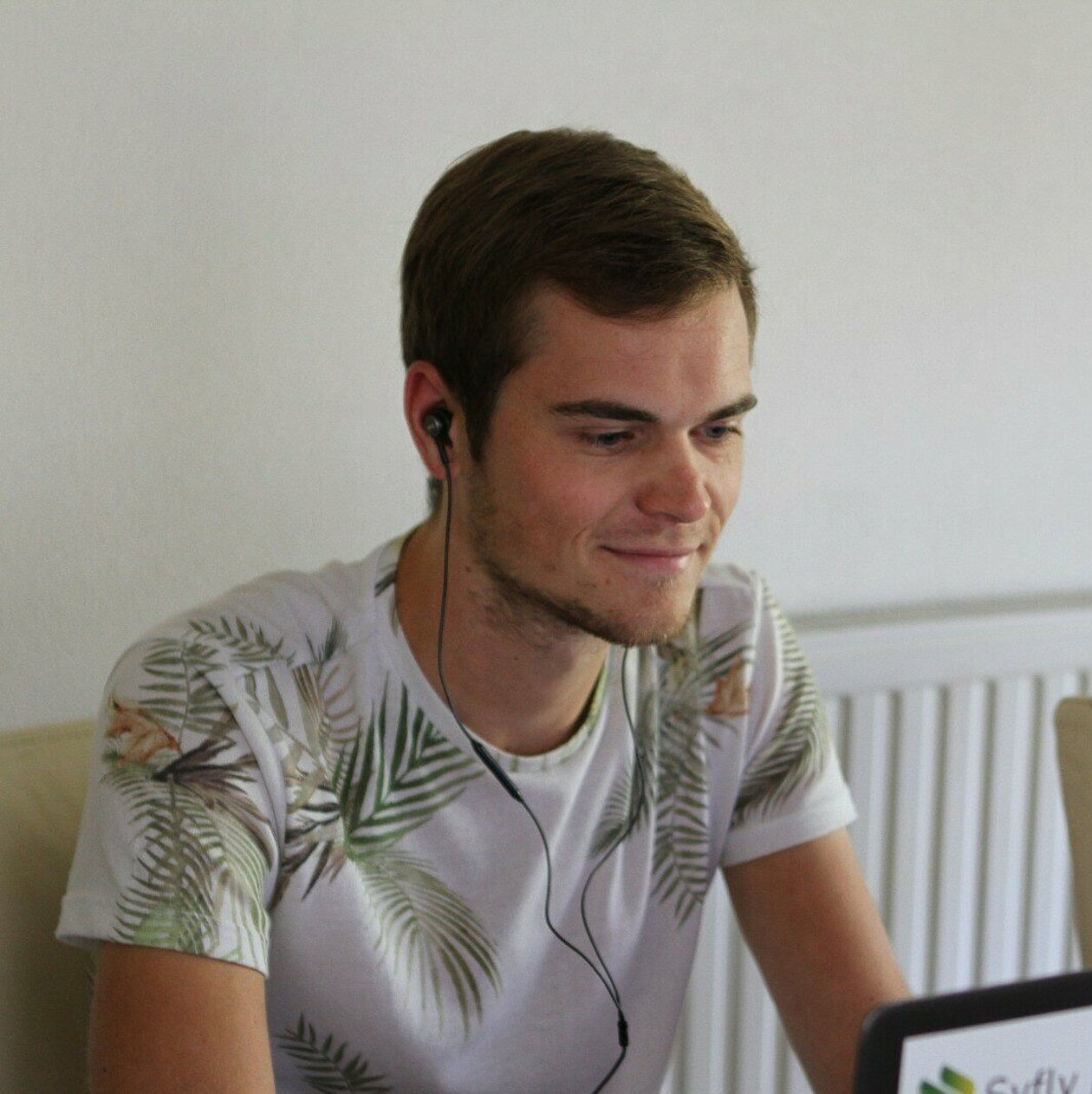 Why did you choose TU/e?
In secondary school I did a mini-course, in which you got one lecture at each faculty of the TU/e ​​and then finally a big test, to get a taste of what each faculty was about. So I've been on campus several times and I immediately had a good feeling about it. It would be a technical university for me anyway, so I also went to Delft to look at Mechanical Engineering. But actually, it was just a matter of feeling. I also had the idea that Eindhoven was a bit freer and broader in its range. And that's what I was looking for. Mechanical engineering is a combination of all kinds of things. And I also wanted something with which I could go in all directions.
What student team are you in?
I'm the team lead of Syfly. I have taken over this role from Aabharan Hemanth. He did that for a long time, but he got too busy with other things. He also had the idea to work on a start-up, so he decided to hand over his tasks. Almost three years ago I started the 'high tech systems' track, one of the official tracks within the Honors Academy of the university. Then Aabharan came up with an idea for a project. I joined and took on a hardware role, where I developed the sensor modules of the drone so that you can very easily click different types of sensors into the drone. After a year, they looked for people to think a bit more about the team structure, so I took on that role alongside Aabharan and eventually I took over his role. It was a great opportunity to learn new things
What have you learned as a team lead?
I mainly learned more general things. Such as the importance of documentation and very well defining the tasks that you have to fulfil within each role. I did run into the fact that I was very active and tried to pick up on everything. Some of the others did too and then you found out that things were duplicated, or that we were all running forward, not staying in our path.
In conversations with other team leads, I learned how they approach managing a team. Often it's just a check that we're doing it right, but it's still nice to know how others are doing and get confirmation.
Do you do more besides your studies?
I'm also a student assistant at Mechanical Engineering. There I work as a tutor in OBL groups (ed. Design-Oriented Education), where you have to come up with a solution for a case and often you also have to build something physically. There you will not only learn a lot in the technical field but also in the field of collaboration, meetings and your professional attitude.
Within the master's degree in Mechanical Engineering, you must be a tutor once, as a compulsory subject of 2.5 credits. I did it 5 times because I enjoyed managing teams and guiding the process a bit, without providing too much input. I helped them on their way with critical questions. I liked that and that you got paid for it was a very good combination.
"I found these assignments very interesting and fit in very well with my studies. That's why I started there."
What do you want to do next?
What I enjoy now is the project-oriented work in the OGO groups. I enjoy working together in teams. I find it very boring to sit alone in my room for a whole week. So I like to work in a team.
I have learned from the student teams that I also really enjoy combining different disciplines. We get something from a lot of things and if you then have to link the work of electrical engineers and the software engineers in a project and that they then work together, I think that's a nice puzzle, I'll just say. And if I could play some kind of leadership role in that, that would seem great to me.
Depending on my graduation and my master's courses – whether I find a more specific direction – it will become clearer to me exactly what I want to do. Fortunately, I'm in the right region in Brainport Eindhoven, so I can go to many places.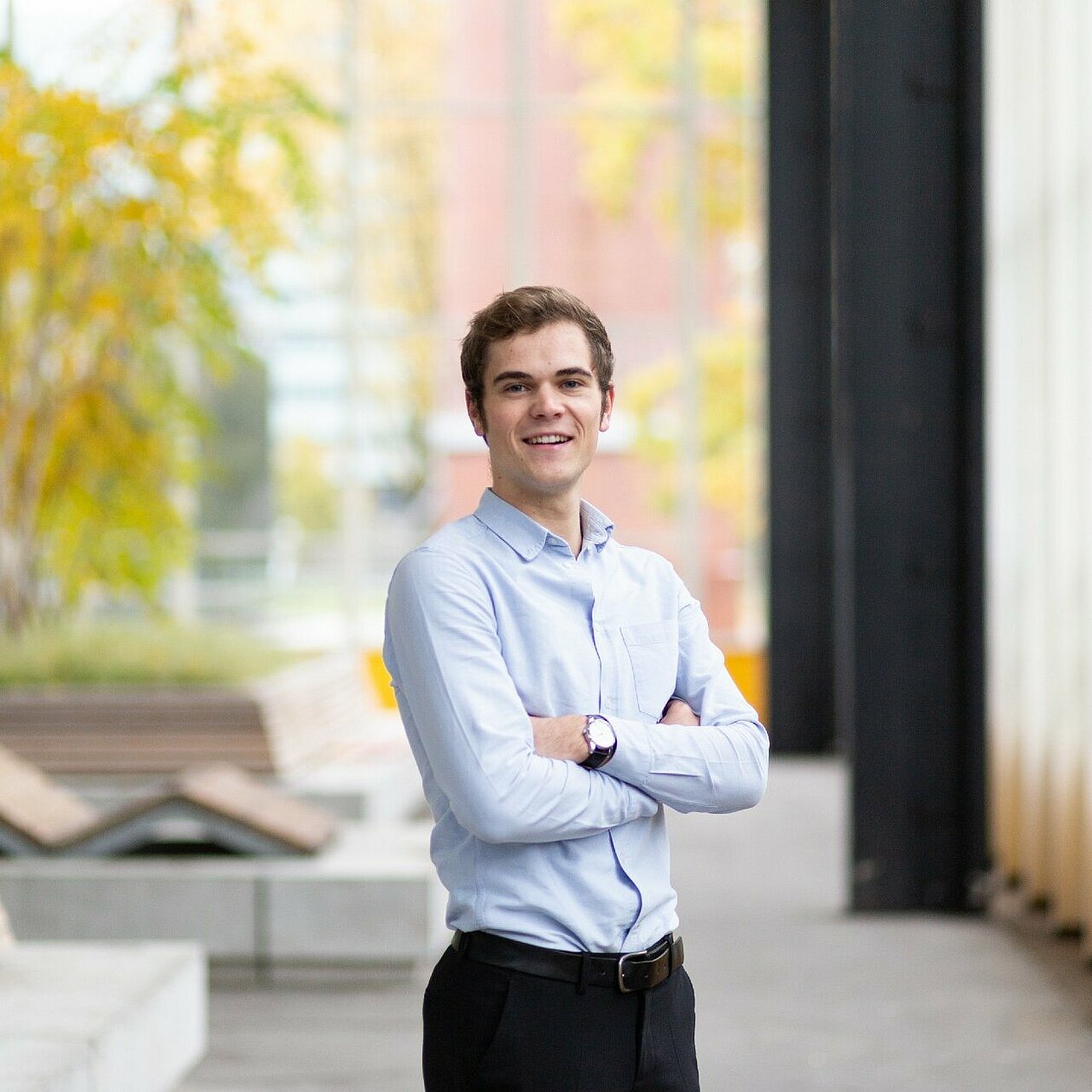 What do you find important about a later job?
I think the collaboration part is very important. And of course, you have to like the topic you are working on. Then you put a lot more energy and time into it. And what I like about New Circle Technologies is the freedom to do different things. There are so many things that need to be done, so I have that choice. I enjoy doing that. That makes me much more motivated to put in the time and effort.
What do you think about studying and living in Brainport Eindhoven?
I think it's great here. I like the community at TU/e. There are many student teams that you become part of. Throughout the region, there are a lot of initiatives for collaboration and involving student teams. That's how I spoke with Signify. And also with a company from South Africa about a project about drones. But they had never heard of the concept of student teams. That made it a bit more difficult to explain what and why we do this. The concept is so well known in Eindhoven that it is very easy here.
And what's so great about the student teams, the TU/e innovation Space and the entire community: everyone knows everyone. Every one passes on information and connections to each other to help each other. That's beautiful.
"The concept is so well known in Eindhoven that it is very easy here."
What else would you like to tell (future) students in Brainport Eindhoven?
I'd say join something. Think carefully about what interests you and join a student team or project team. You learn so much from those teams. On the one hand, the application of all the knowledge you gain. On the other hand, collaboration and the combination of disciplines. And of course, it's just super cosy. There are also all kinds of fun activities. You get more out of your study time this way.