---
Close
Close
Meet our pioneer: Ben Esseling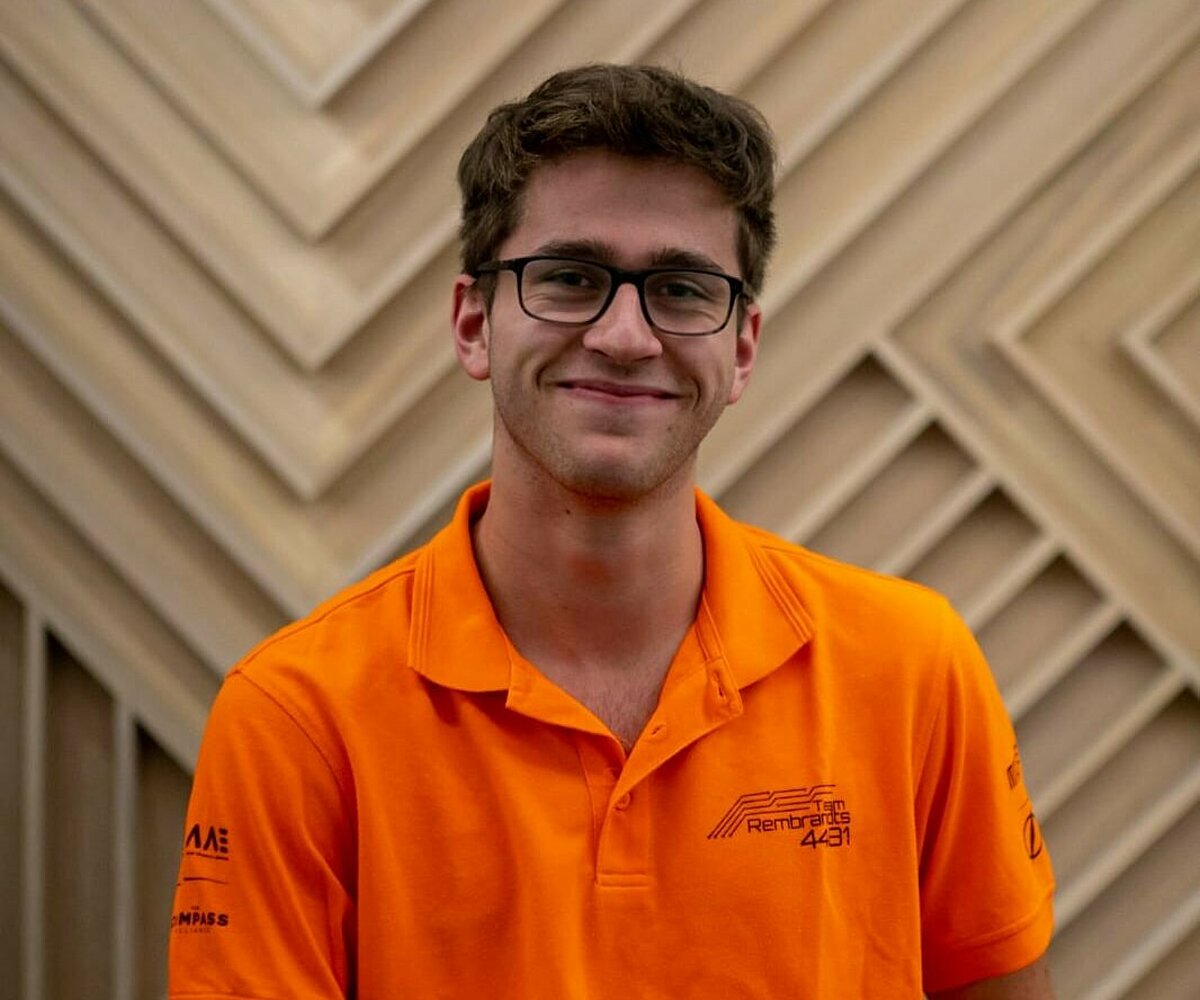 In Brainport Eindhoven we change the world because here we develop key technologies that change society. We can only do that because of our pioneers. Therefore, meet one of our pioneers: Ben Esseling.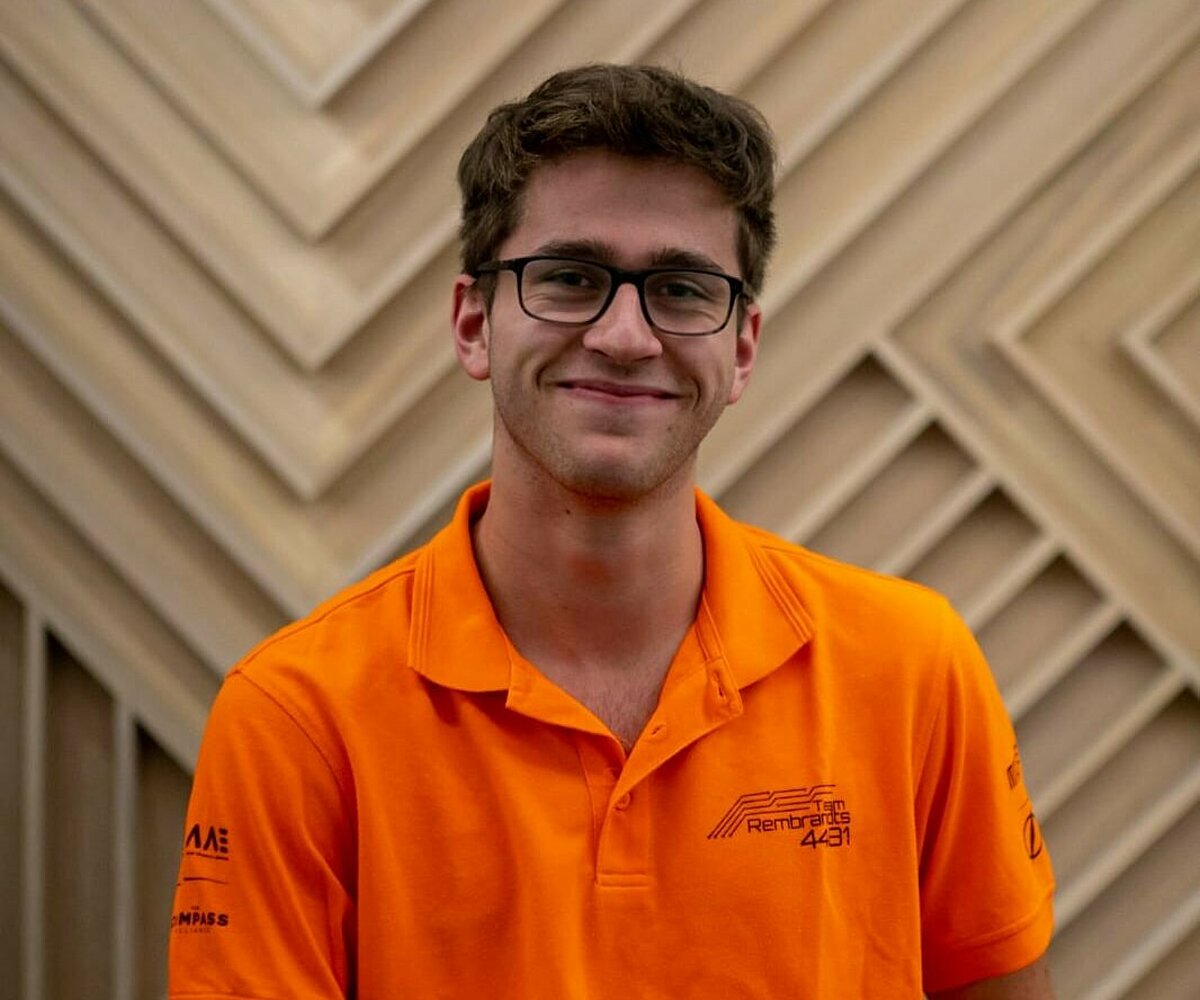 Who are you?
My name is Ben Esseling and I'm 20 years old. I was born in Breda and I lived in a small village nearby until I was 18 and at the end of my first year of study, I moved to Eindhoven.
What do you study?
I'm now in the third year of the Applied Physics and Mathematics bachelors at TU/e. I follow two studies, with a lot of overlap. So instead of taking three courses per quartile, I now take four. So instead of having a double workload, it's only about 30% more. I ran nominally for a year and a half, but then I joined student teams. Then it became difficult to stay on schedule. But with all the things that I now pick up next to it, this is no problem.
Why did you choose these studies?
I started because I couldn't choose between math and physics. When I chose the one I missed the technical, and when I chose the other I missed the theoretical again. So I chose them both to see which one I liked best. And so I chose both. I plan to complete both bachelors in full.
I chose these studies because I've always loved technology. I did technasium. It's a separate direction in secondary school, in which you follow one extra subject on technology, called 'research and design'. It is project-organized learning in the technology sector and from there I already knew that I wanted to go into technology.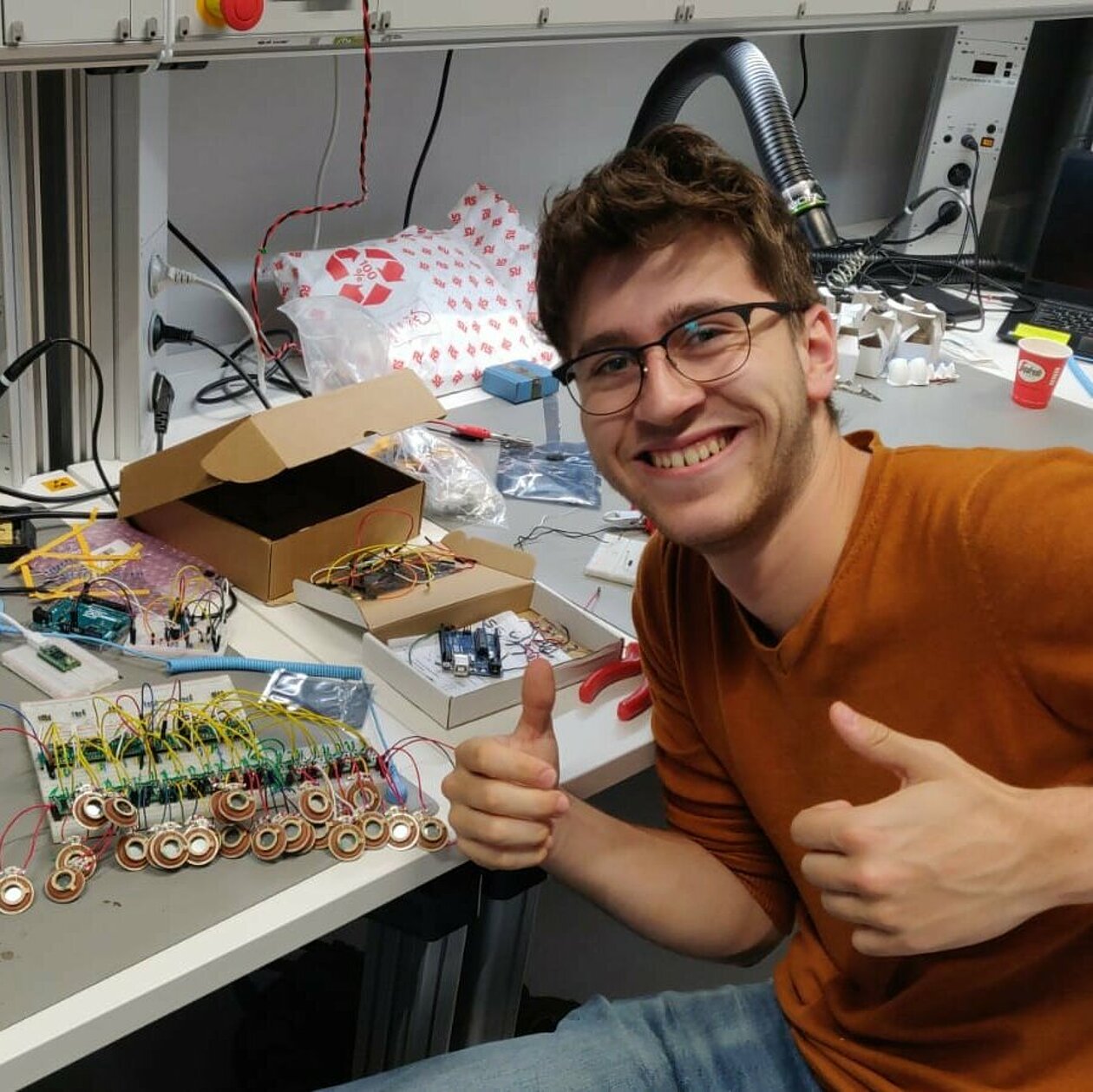 Why did you choose TU/e?
I looked at TU/e ​​and TU Delft. I did a mechanical engineering internship for a few days, but that just wasn't what I wanted. In my view, TU Delft is a given for Mechanical Engineering, because that university is built on Mechanical Engineering. The TU/e ​​was just a bit smaller and a bit more personal. I got a good feeling about the campus and the people who walked around it. That is why I chose TU/e.
What also played a role was that Team Rembrandts is at TU/e. In secondary school, I spent four years as a mechanical engineer in a robotics team, FTC Team Space, a level or age class lower than Team Rembrandts. So I wanted to work with Rembrandts. I even worked with them a few times.
Are you going to do a master's after this?
I want to do a master's. But the masters in Eindhoven don't appeal to me. There isn't any interface between math and physics. Or I will do two masters here, which is of course also possible. I haven't looked at master's degrees at other universities or abroad yet. I would like to study in America. I've been there four times now, three times with robotics and once on vacation, and each time I think I would love to live and work there.
What student team are you in?
I joined Team Rembrandts a little before my first bachelor year. Then I was mainly working on the robot. Last year I took on a more guiding role as a mentor. We get a lot of high school students in the team and they need guidance and knowledge transfer. And from this academic year, I'm also on the board. I'm just in love with the team, so I'd like to contribute to it. It's kind of an obsession with the sport. You can see it as a top sport if you look at the level of the competition. In addition, I would like to develop myself in the field of operational tasks, such as in day-to-day management. I'm very much on the technical side right now. I like that and I can do it all, but with Rembrandts, it is sometimes difficult to see what needs to be done. So I want to develop myself a bit more in that regard. More towards management.
Since December 2020 I have also been part of Team HART. I like that it is a very young team and that allows you to give it your direction. I am now mainly focused on the prototype and the technology. If I had said I wanted it to look different, it would have looked different now. It's nice to have that input. In addition, it is a very nice team. Working together is great and everyone is on the same level. It is a free team with a flat structure. You can assume that people take responsibility and are capable.
'Working together is great and everyone is on the same level."
In addition, I also find it very cool how you can allow technology to interact with people. Something like Human Interaction Technology, although I wouldn't do that study myself. I like that interface. What we do at Team HART is certainly unique and also has real potential to have an impact. We also had a chat with David Eagleman, the forerunner of h the field of human augmentation. His Ted Talk on that subject prompted Mariia Turchina to found HART. David loved our idea and offered us his help and invited us to visit his company in Silicon Valley.
"David loved our idea and offered us his help and invited us to visit his company in Silicon Valley."
What do you want to do next?
I don't want to go into academia. I want to get into the industry, do things and do projects with a finished product. As a physics student, you quickly end up with a Prodrive or ASML. Mathematics is somewhat broader because it is more about the way of thinking you have, and not so much about the knowledge. So I can go to many places. I love R&D. I already do that; developing robots and a sleeve. But then I'm thinking more about the interface between mathematics and physics, although it then becomes a bit more applied. I don't want to sit behind a whiteboard all day and calculate things. A while ago I spoke to someone from ASML and on the one hand that was exactly what I wanted, but for me, there are also many disadvantages. This way you work on the same project for several years. I look for variety in shorter or multiple projects. In addition, the work is very specific, but above all, I want to be versatile.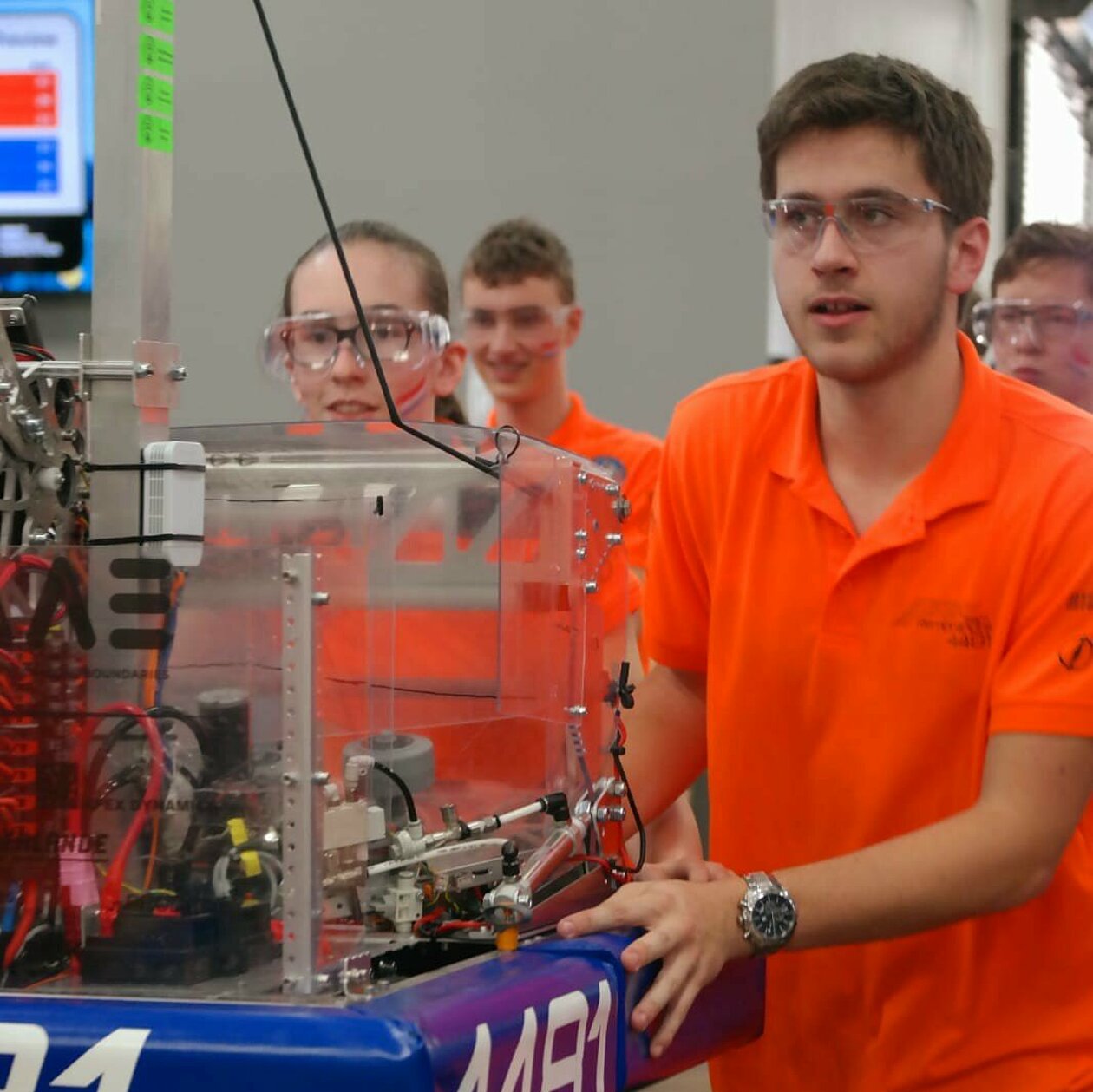 What do you find important about a later job?
In addition to variety, I think it's important to enjoy my work. There is such a wide range of work that I think I will let it depend on that. And what I also find important is that there is the possibility to develop yourself. Somewhere where it's very free to talk and connect with anyone.
What do you think of studying and living in Brainport Eindhoven?
There is so much potential and freedom here. You could call any company here to ask if you could do your final project there. I think three-quarters of companies invite you to meet them. There is a lot of freedom to go everywhere and get to know people. The industry is, of course, strongly linked to the university. You notice that many courses are already directed towards specific companies and that's very cool to see. And in addition, the atmosphere like in the TU/e ​​innovation Space is present throughout the region. Perhaps it is also typical Brabant. You can connect with all kinds of interesting people here, but always in an informal way, which I think is one of the best aspects.
"You can connect with all kinds of interesting people here, but always in an informal way, which I think is one of the best aspects."
What else would you like to tell (future) students in Brainport Eindhoven?
I recommend that you do things next to your studies. You will probably learn more in a board year than in a year at university. In any case, you gain more real knowledge, the soft skills, that you can apply. And it is not a bad thing to (because of this) incur a study delay. You need to get rid of the idea that study delay is bad. I will now also experience a study delay, but that is not a problem at all, because I have gained a lot of valuable knowledge and experience and I will do that even more.
"You need to get rid of the idea that study delay is bad."