---
Close
Close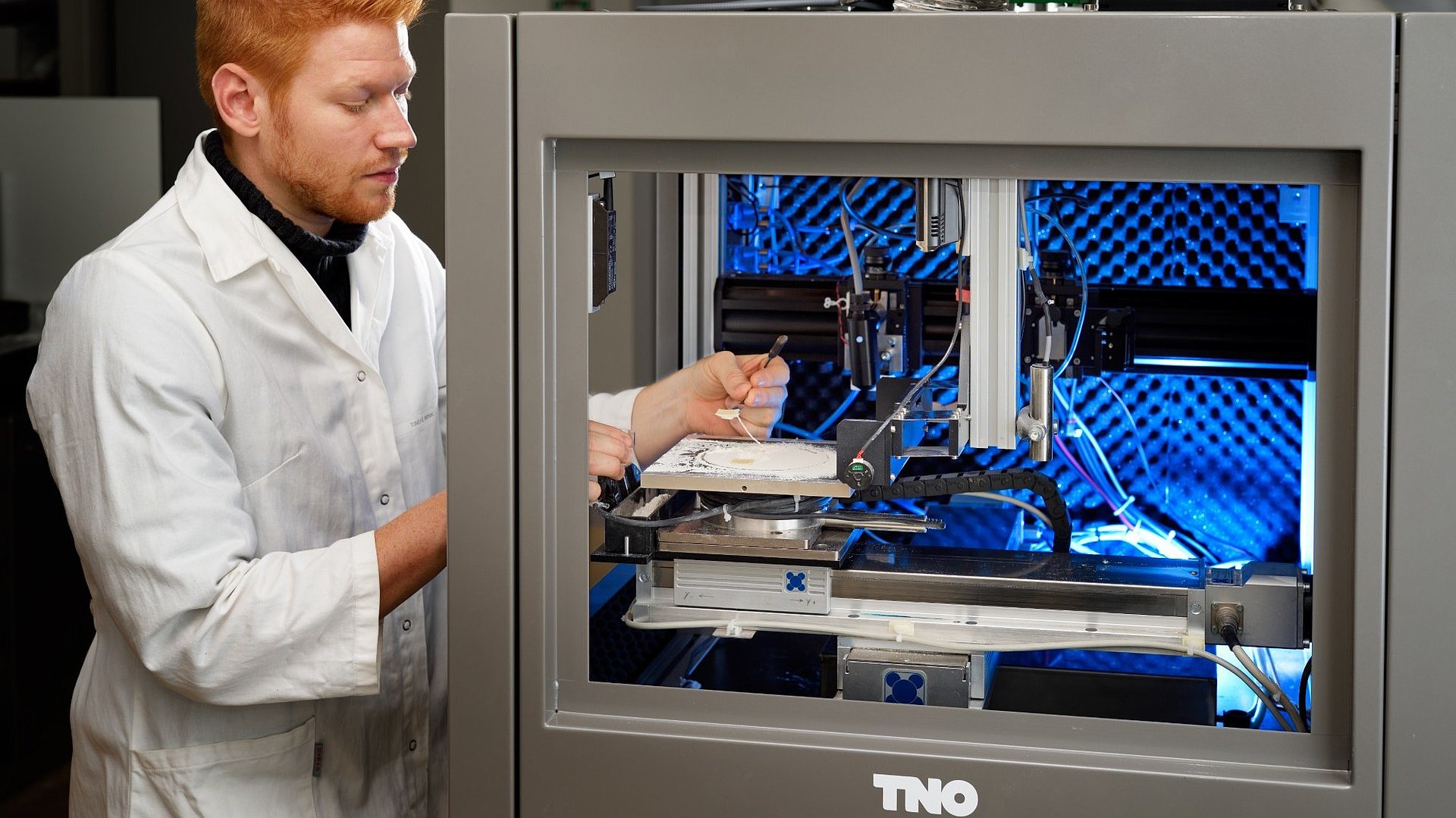 Pioneers in Additive Manufacturing
Brainport Eindhoven is known for its rich experience in high-mix, low-volume, high-complexity production and has a lot of knowledge and expertise in additive manufacturing. Additive manufacturing, also known as 3D printing, is a technique where a three-dimensional product is built of printed material, layer by layer and based on a digital design. Additive manufacturing offers a lot of advantages compared to traditional production technologies. For example, you are able to design more complex products, you need less material, you can make lighter products and gain more product performance and functionalities. Moreover, production can be closer to the end user or OEM. Allowing for a more sustainable manufacturing process.
With over 70 AM suppliers, the Additive Manufacturing Hub of Brainport Eindhoven offers a unique concentration of suppliers, expertise and technologies in additive manufacturing. All working together as an integrated supply chain towards the development of your AM application, production line or factory.
20 juni | Brainport region is a frontrunner in 3D printing
In Brainport Eindhoven the entire network of Additive Manufacturing is working together to accelerate innovation in the industry. We spoke with Ruben Fokkema, additive manufacturing ecosystem developer in Brainport Eindhoven.
Read the interview here
21 - 24 juni | 3D Delta Week
A world first in the event and 3D production sector: June 2022 will see the first cross-border multi-event in the 3DManufacturing world, "3D Delta Week".
More information and registration
22 juni | Masterclass - Scalable production for high volume am-applications in health
During the masterclass 'Scalable production for medtech am applications in high volumes' on Wednesday 22 June, you will learn how to apply 3D printing in orthopaedics, dentistry and personalised medicine.
More information and registration
22 juni | 3D Delta Dinner
The 3D Delta Week organizes a networking dinner for all players in the additive manufacturing industry. Dinner is an excellent time to network in the 3D manufacturing industry.
More information and registration
29 juni | Podcast A bumpy road - how do you innovate in the additive manufacturing market?
Carlos Zwikker, CCO of AM-Flow, shares his experiences on growing his company in the additive manufacturing industry. Together with Jelle Schunselaar, business developer at The Gate, he talks about market validation, funding and team composition.
Meet the team!
Have you been inspired and do you want to take advantage of the opportunities of additive manufacturing? Then contact someone from the team!
Meet the team