---
Close
Close
This is how Wilting is building a leading position in 3D metal printing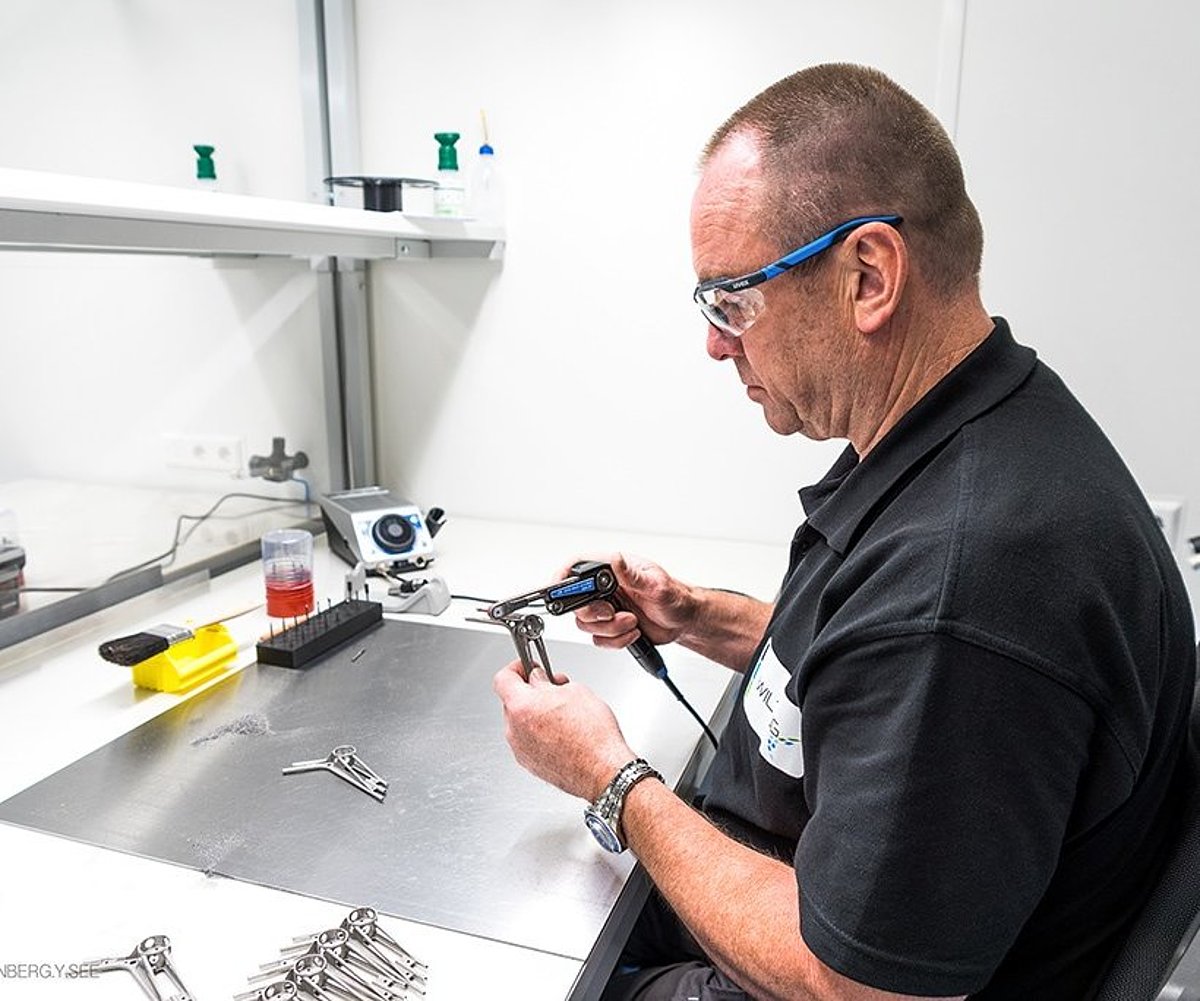 Wilting specializes in efficient production of high-quality precision mechanical components and modules. The company is located in the Brainport region.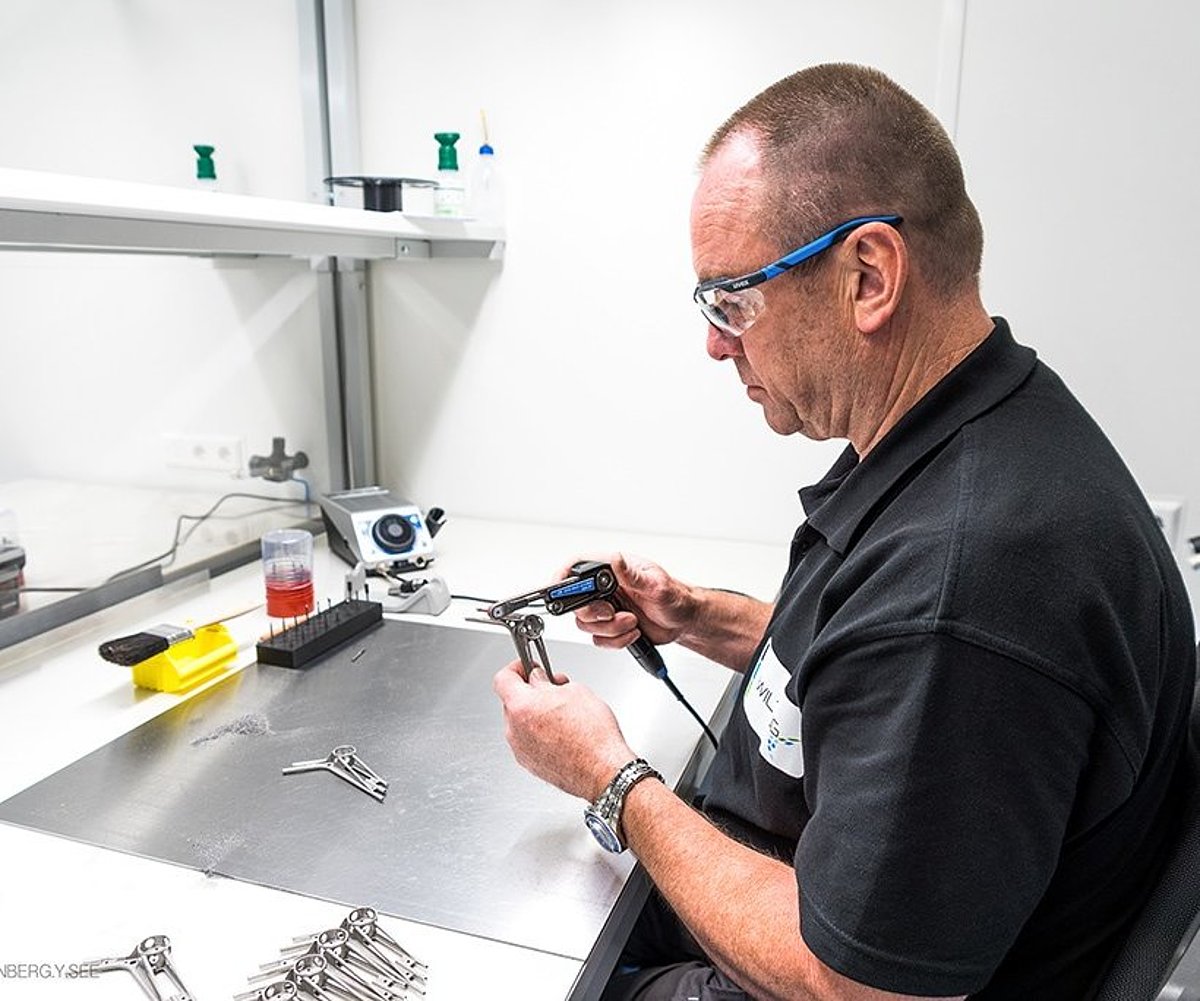 Adwin Kannekens, commercial director at Wilting, is convinced that he can offer his customers better solutions with 3D printing.
The heat exchanger is proof of that. For example, the heat exchanger's weight in a number of design iterations was 30% lighter, its functionality was improved by optimizing the heat exchanger for additive manufacturing (the industrial name for 3D printing, ed.) and its capacity was even doubled. Moreover, Wilting leaves out a number of production steps, such as laser welding, thus reducing the cost price. Adwin Kannekens: "You shouldn't focus on what the technology can or can't do. By focusing on the application, you can move towards 3D metal printing much faster." And enjoy all subsequent benefits.
"You shouldn't focus on what the technology can or can't do. By focusing on the application, you can move towards 3D metal printing much faster."
Added value of 3D printing for high-tech industry
That is why Wilting has built a 3D printing facility in the Brainport region. The supplier installed two 3D metal printers to produce components for customers within the high-tech industry in both the high-tech region of Brainport and beyond.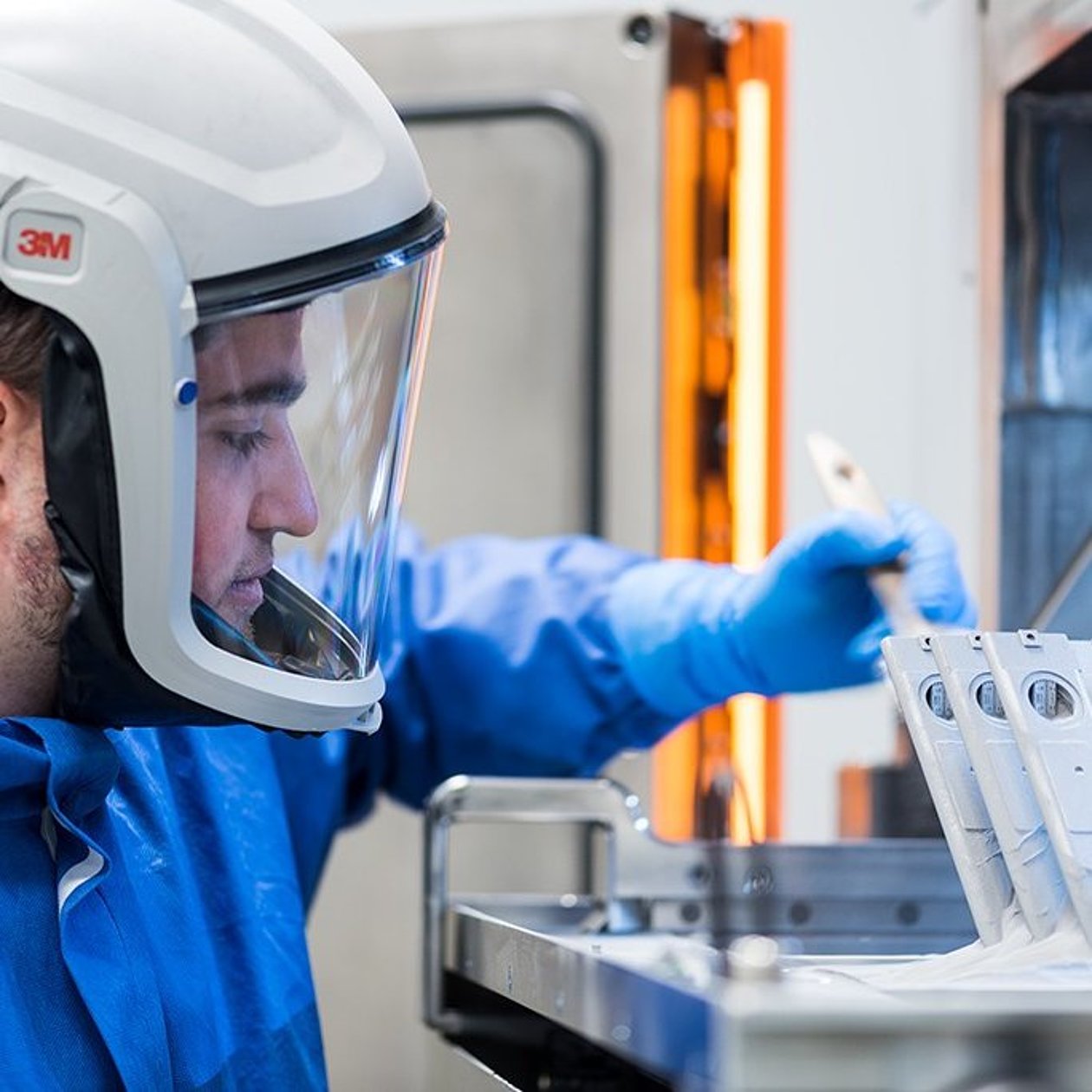 With respect to additive manufacturing, Wilting has been working closely with 3D Systems for about eight years now. For example, the high-tech supplier has produced various components for customers that could not have been produced without 3D printing. Or would have required many more steps in the manufacturing process.
"We believe in 3D printing," says Adwin Kannekens. The technology may be of added value to the high-tech industry. And they know that all too well in the Brainport region.
A convincing business case in 3D printing
Working with 3D Systems has allowed Wilting's engineers to learn all the ins and outs about designing for 3D metal printing. Not only with respect to adding value in terms of functionality, but also with respect to printing the components in such a way that they can be properly clamped for post-processing on CNC machines.
After successfully completing the business case for a number of components, Wilting has invested in its own printing facility in Brainport Eindhoven. The first 3D metal printer was installed at the beginning of 2021; the second will follow in the spring of 2021. "Applications in stainless steel are also in demand. Those are still printed in Leuven however, because we do not want to change the material as it is too time-consuming. As soon as we have enough stainless-steel products, we will install a third machine," says Adwin Kannekens.
Thanks to the long-standing cooperation with 3D Systems and the fact that the technology transfer is included in the contract with the 3D printer manufacturer, the transition of production from Leuven to Brainport Eindhoven went very smoothly. "We were able to transfer all programs one to one, allowing us to print good products immediately after the machines were validated."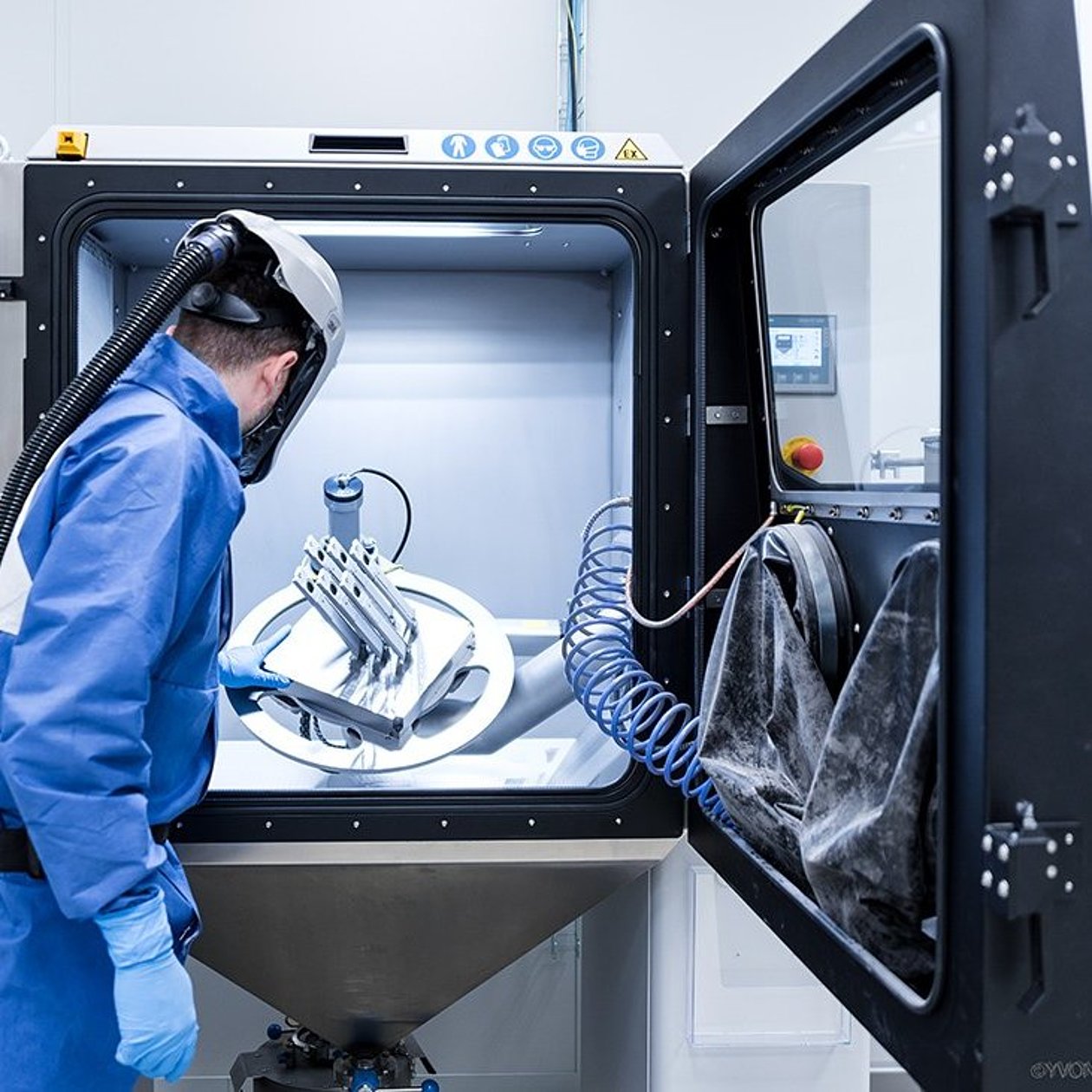 Cooling, flow and light in weight; the benefits of 3D printing.
The freedom of design in respect of subtractive processing techniques allows for solutions that are not possible to achieve with machining technology. Products through which gases and liquids flow, components for which cooling is essential, and anything that has to be light in weight: such components will be printed more and more often.
Wilting remains true to its own DNA. The company will continue to focus on high-tech mechanical engineering. "Manifold products and structural parts that need to be lighter in weight. We are able to create functionalities for such applications that cannot be created in a conventional way."
In addition, 3D metal printing allows for components that normally require several successive processing steps to be created in one go. They then only need finishing. Wilting's experiences show that for such applications the laser powder bed metal printing technology is ready for production.
The machines deliver consistent quality and the components are 100% leak-proof, which is important for manifolds. "We no longer see any limitations in this respect," says Adwin Kannekens.
3D printing talent among own staff
Wilting primarily uses both 3D metal printers to print repetitive orders. As thermal treatment is plannable, this process is being outsourced. The steps following thermal treatment are then executed at Wilting's printing facility.
Adwin Kannekens is proud that Wilting was able to recruit the staff for the printing facility among its own workforce. One of the former project managers jointly with an employee from the quality department are running the printing facility on a daily basis. Deburring and other mechanical treatments are executed by a number of employees from an internal pool, which is normally responsible for deburring the milled and turned components.
"It is perfect that we were able to find the staff among our own people. They know how important quality assurance is and why we log and analyze data. So, they automatically do this when printing components in 3D. This way, we want to take AM production to an even higher level." Thus, embedding AM technology in Wilting's regular quality assurance.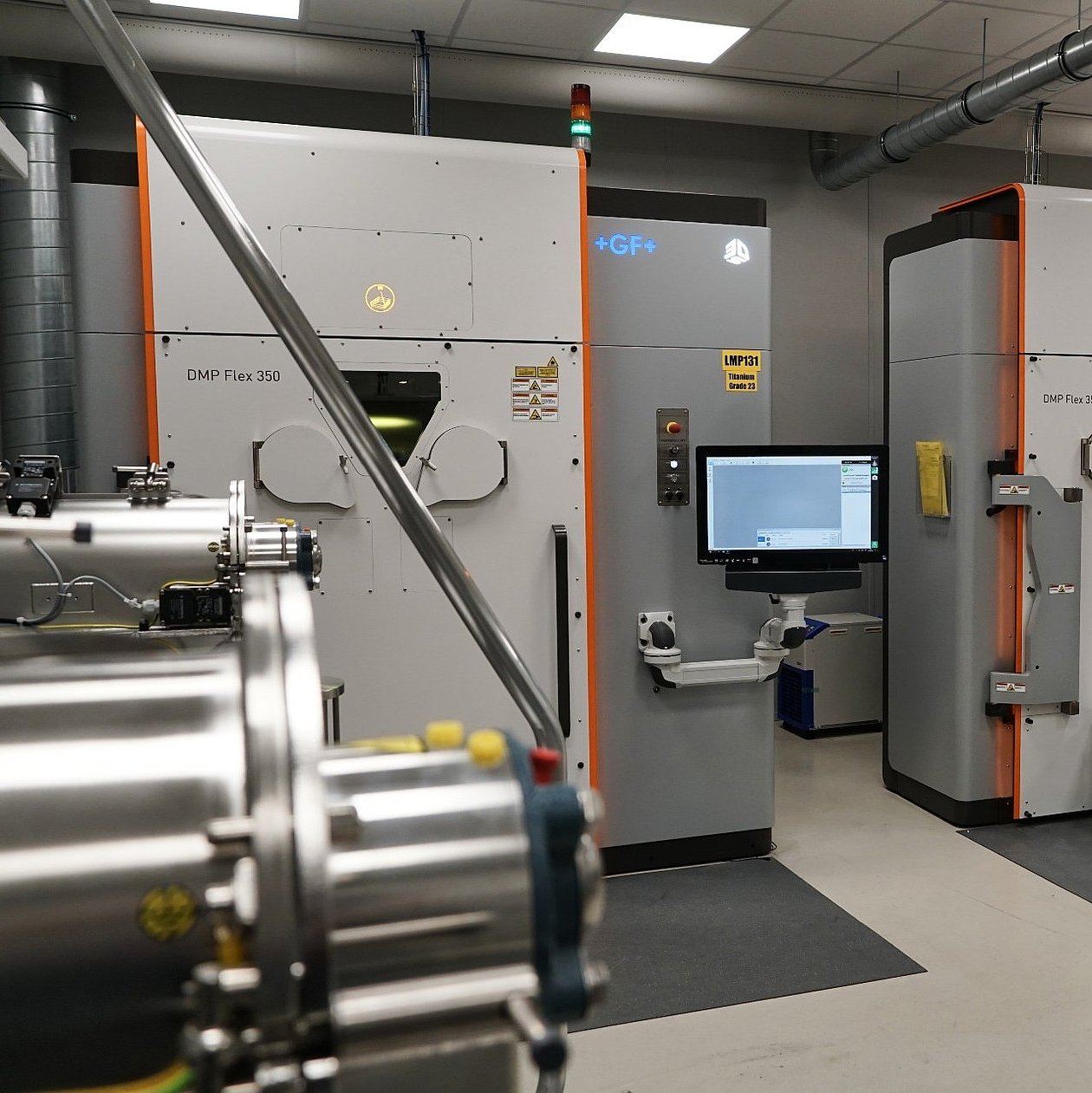 Trust in the technology
It is said that the Netherlands is lagging behind when it comes to additive manufacturing of high-tech components. Adwin Kannekens thinks that is mainly due to the fact that OEMS lack trust in the technology. That is not always justified however. "We have to win that trust, but customers will also have to come up with realistic demands."
He says that there is no technology that has a standard of zero deviations in the material. With respect to forging or casting, inclusions in the material are accepted that are larger than in case of laser powder bed metal printing. Even if you buy solid material for milling, you are allowed to deviate from the standard. "In 3D printing, customers focus on perfection. We will jointly have to move towards a tolerance field that is acceptable to both manufacturer and customer. Because if we hold off providing 3D metal printing services until we can guarantee zero inclusions, we could be waiting a long time."
Back to Additive Manufacturing