---
Close
Close
Using power without net connection demands continuous innovation
TSS4u meets global power demand with off-grid solar and hybrid systems.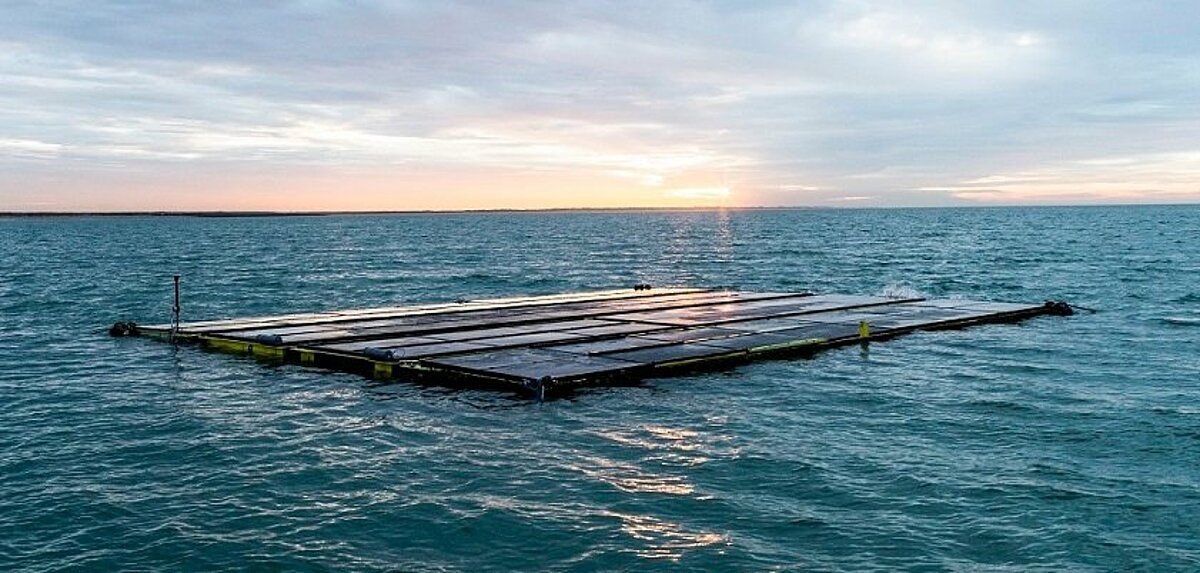 In rural and remote areas, such as deserts and oil and gas platforms, connection to the electricity grid is impossible or too expensive. These places are helped by grid-independent systems with extremely high reliability, which can withstand extreme weather conditions. That is exactly what TSS4U offers with its off-grid solar and solar hybrid systems, which are also extremely suitable for other markets. These types of solutions require continuous innovation, especially with a view to the energy transition. For this TSS4U can make good use of the knowledge and skills of partners in the Brainport Eindhovenecosystem.
"TSS4U develops off-grid solar solutions and solar hybrid solutions for areas where it is not possible to be connected to the grid. The company's main markets are the telecom and oil and gas market. Due to the increasing worldwide demand for internet connectivity and mobile telecom services, the demand in rural areas is increasing strongly as well as in other markets such as the water treatment industry." For all these industries, TSS4U supplies energy supply tailored to the wishes of the customer, but always in combination with solar and, if requested, in combination with a diesel generator or a more environmentally friendly solution with a fuel cell.".
Focus on standalone energy solutions
"The focus of our services is on standalone solutions that consist of solar panels and a battery," says Managing Director of TSS4u Dop Brzesowsky. "Our main markets are between the tropics. There simply has to be sun. We also offer solar hybrid systems to which other energy sources can be connected. Our solar hybrid systems are increasingly seen as a replacement for the current diesel generators, which are not only very polluting but also cause a lot of noise. In addition, our systems pay for themselves after an average of three years and the operational costs are also significantly lower."
Originated from Shell Solar
"Our company originated from Shell," continues Director Operations Jan-Willem Linsen, "in 1997, I worked as a project engineer at Shell Solar in Helmond. I started with the grid-connected systems, but I soon lost my interest in that field. That's why I made the switch to autonomous systems. That was a relatively small, but stable and technically more challenging branch aimed at the business-to-business market and therefore less dependent on subsidy rules. After the acquisition of Siemens Solar in 2001, Shell felt that there was overcapacity and decided to stop Shell Solar."
Autonomous solar systems
"We then started TSS4u with four colleagues and ended up in a kind of a rollercoaster. Starting a new company in an existing market that, especially in the oil and gas market, is full of legislation and regulations is not easy. Nevertheless, in a few years we have managed to build a company that supplies standalone solar systems with unparalleled high reliability. Our systems are based on a wealth of experience in this specific niche."
Reliability is the keyword
"As you know, the sun is not known for its reliability and certainly not outside the tropics, so we also offer hybrid systems to which you can connect other energy sources. Examples are diesel generators or hydrogen fuel cells. If you combine all sources, you can provide a solid and reliable energy system even in places where the sun shines less often or where there is not enough space for solar cells. Reliability is the keyword. That's what our services all about. Our mission is to deliver solid and reliable systems. In addition, systemsshould still work optimally after a number of years. What you see is that there are new entrants who offer solutions that they market at competitive prices, but they fail after two years. Our solutions are designed to last 25 years and the batteries last about eight years. Moreover, we monitor our systems and their performance remotely."
Resistant to extreme influences
"The greatest challenge also lies in the fact that it needs to be reliable," continues Dop. "For example, the risk of panels overheating is a challenge in deserts. Furthermore, the presence of space is also an issue in our case, there is simply not that much on, for example, an oil platform in the sea. Another point of attention is the supporting structure of the solar panels, which must withstand wind speeds of more than 160 kilometers per hour. That is why we deliver custom work, every project is different for us."
Collaboration with the Brainport Eindhoven ecosystem
"In the development of our solutions, we often work together with parties in the Brainport Eindhoven ecosystem," explains Jan-Willem; "including, for example, VDL, NTS and Mansveld. Our role in this is to design the system, with the controller being the heart of the system, and to specify the components. What we do not develop ourselves is the battery. For this we use a very old-fashioned lead-acid battery. Not innovative but very reliable and well developed. Many accidents happen with lithium-ion batteries, for example."
Shifting focus because of energy transition
"We have been shifting our focus for a number of years," says Dop, "Previously, the goal of our customers was mainly economically driven, but that goal is shifting due to the sustainability requirements that our customers because of the energy transition. That is whywe've also been focusing on the telecom market since two years. A relatively new branche that also suffers from a lack of electricity networks in remote areas. We are actively looking for other solutions for this."
Proofs of concept with non-fossil fuels
"As we said, we have also started offering solar hybrid systems to overcome the relatively unreliable image of solar systems. We have developed a number of proofs of concept for this. For example, with VDL we are looking at alternative non-fossil fuels such as hydrogen, fuel cells and at formic acid and ammonia. They are all related techniques that we can combine. The demand for electricity is a huge issue worldwide. These kinds of autonomous systems are being looked at more and more."
Solar parc at sea and energy for Fish Farms
"For example, we are also working on a pilot with solar panels together with RVO in the North Sea: Oceans of Energy. It concerns a standalone off-grid solar parc, which is placed between the windmills at sea. The panels are placed on moving water, allowing the sun to pass through, and that even seems to benefit the ecology. Moreover, you hardly see the panels because the sea hits them, which is actually very advantageous. At sea you also have many Fish farms, this system is ideal for that. For one Fish farm we even use extra lighting for which Signify has developed special lighting that accelerates the growth of fish."
Brainport partners needed for innovation
"The main question for many parties worldwide towards the future is: 'how are you going to store energy?' We offer a nice form of storage. To innovate in this area, we like to work with partners in the Brainport Eindhoven ecosystem who can do something for us. We have a large international network, but we are less known in Europe, simply because we mainly realize our solutions outside of Europe. However, we can use the power of the ecosystem very well in the future. We would like to drink a cup of coffee with parties with whom we can enter into a great collaboration."