---
Close
Close
Creating a more sustainable future
Nazar Rozkvas from Ukraine works as a control engineer at Lightyear. Six years ago, he chose to study at Eindhoven University of Technology. During his study he continuously became 'sustainability minded'. That is why he applied at Lightyear that develops a fully solar-powered electric vehicle. "We've reached a point of no return when it comes to climate change and I want to contribute to technical innovation that will slow it down. At Lightyear you find young talented people who do not only think of change but also want to make the change."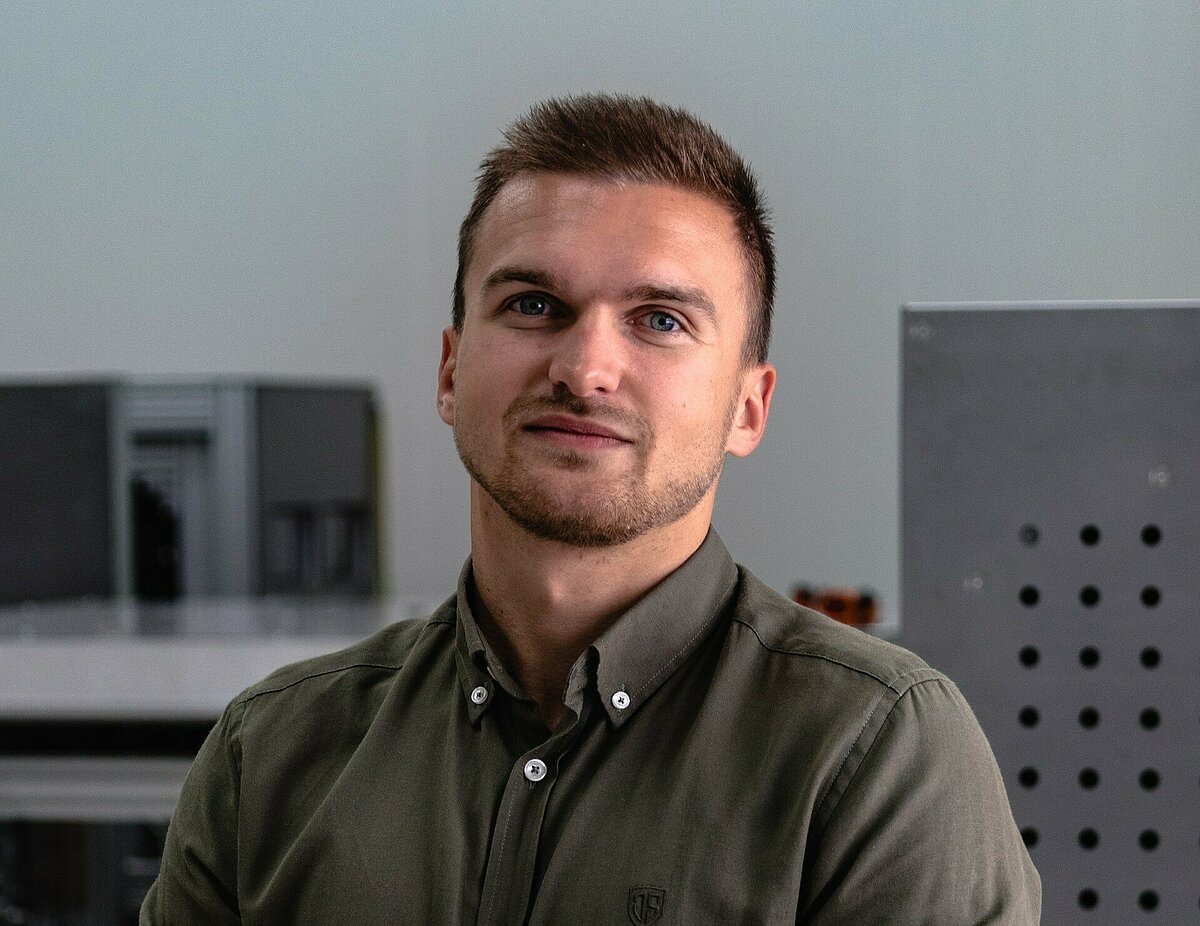 "I was born and raised in Ukraine. In the last year of my school I entered a cultural exchange program in the US. After that I decided to look for a study abroad. It had to meet a few search parameters. I wanted it to be 'nearby', and by that I mean not across the ocean, and it wanted it not to be too expensive. I then googled 'top 100 universities', I studied these universities, looked at their pros and cons and chose Eindhoven University of Technology. I started studying psychology & technology and after half a year I switched to electrical engineering."
The Dutch are excellent English speakers
"One of the great advantages of TU/e and the Netherlands in general is that the Dutch are excellent English speakers. Both my bachelor and master programs were completely in English and you can get by perfectly in Dutch society by only speaking English. This made the settling in process very easy. Moreover, TU/e had a profound introduction program, so the university helped me with formalities and arrangements. There are also a lot of companies in the Brainport region that offer similar support."

Learning Dutch helps you integrate
"Although so many people speak English here, learning Dutch is advisable to be able to integrate fully. I didn't only want to stay within the international community. That is why I moved to a student house where everybody is Dutch. They consequently tried to speak to me in Dutch and I tried to do that as well. Now I speak Dutch, have a lot of Dutch friends and can say that I am fully integrated."
'Sustainability minded'
"During my study I continuously have become 'sustainability minded'. My master's project was at truck builder DAF, the central topic was how to minimize fuel consumption for hybrid trucks using online data about the road ahead. These kinds of technologies and insights offer enormous potential. Breaking less often for instance, saves lots of energy."
We've reached a point of no return and I want to contribute
"I am convinced that we have reached the point of no return when it comes to climate change. Instead of taking responsibility people point to others. I want to contribute. In 20 years' time it would be great if I could tell my children that I contributed to the first version of an energy efficient breakthrough device or vehicle that is generally accepted by then."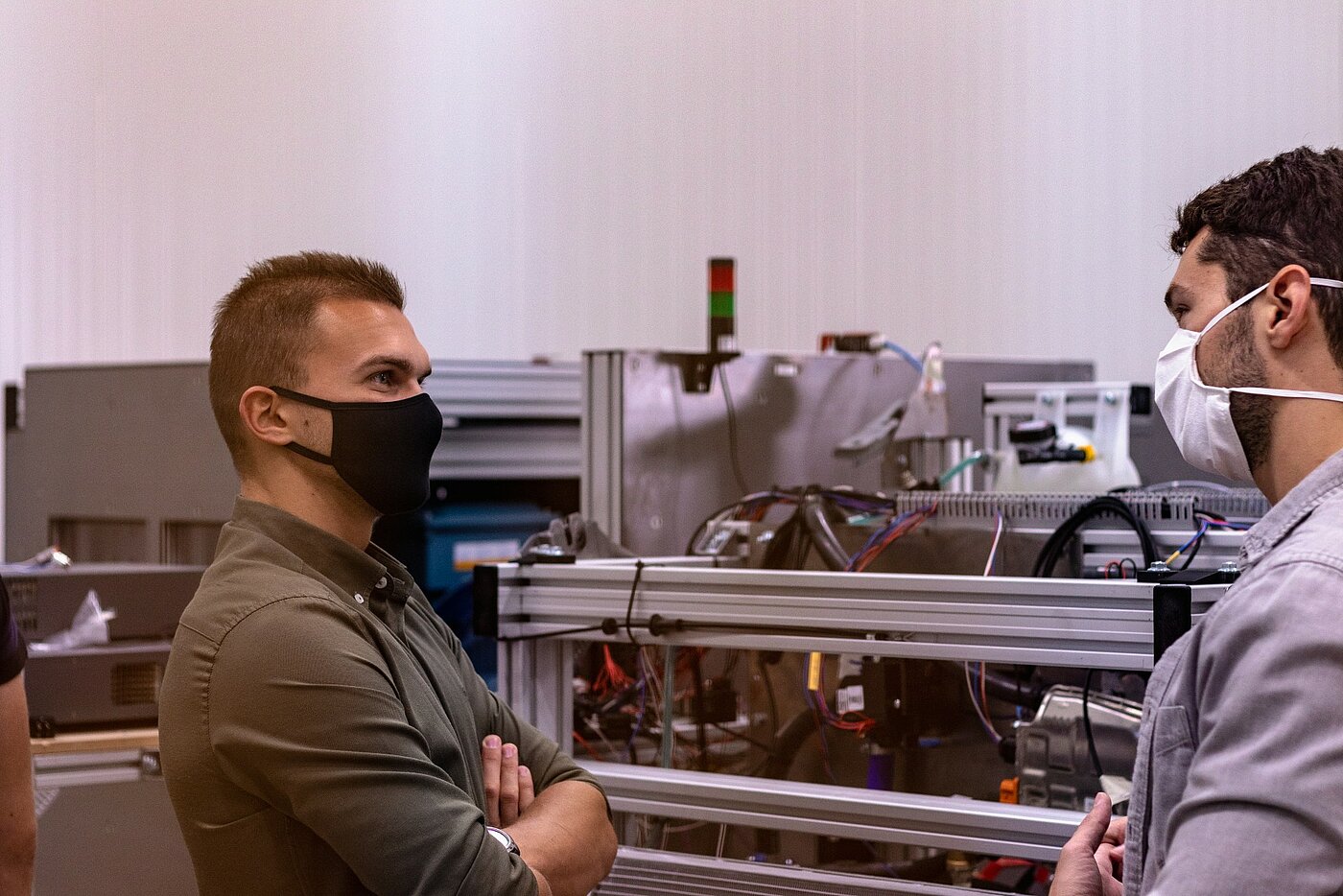 Thinking independently and stop doing how it has been done for years
"Moreover, I want some adventure. By choosing for a big company you learn how it has been done for years, at a start-up or scale-up you can do something completely new. That is why after I had finished my master's, I applied at two companies. Hyperloop in Delft and Lightyear which is developing a fully solar-powered electric vehicle at the Automotive Campus in the Brainport Eindhoven region. I now work for Lightyear as a control engineer. Here I mainly work on two systems: thermal management system and propulsion control."
Starting from scratch, best way for change
"In developing Lightyear we look at efficiency while buyers of electric cars mainly look at performance. Our challenge is to make the best possible design and find an excellent balance between weight, material, power consumption and so on. Starting from scratch is the easiest way to make a big change."

"As said before, I mostly work on propulsion control and managing the thermal part of the car. All parts of the car need to remain cool, the motors, the temperature inside of the cabin etc. The thermal management team consists of twelve persons. It is a very diverse and multi-cultural team. Professional backgrounds vary from software engineers, mechanical engineers and electrical engineers to embedded software developers."

"While working on thermal management system, we try to ensure that all the electrical components (inverters, motors and the battery) remain in their optimal operating conditions to ensure maximum efficiency. This, of course, has to be achieved together with the comfort inside the cabin. The team consists of twelve people. The other system I work on is the propulsion control, where the main goal is to command the driving and ensure stability and safety of the car on the road. This team consists of four people of diverse backgrounds.
Young talents and industry veterans who want to make the change
Lightyear is a very diverse organization in general and mostly very young. We have sixteen nationalities and our average age is about 30. At Lightyear really talented, intrinsically motivated and young people with fresh ideas work shoulder to shoulder with industry veterans. Together they want to make a difference. You need people who do not only think of change but also take responsibility. There are so many unexplored possibilities.