---
Close
Close
What exactly are hybrid learning environments and hybrid teachers?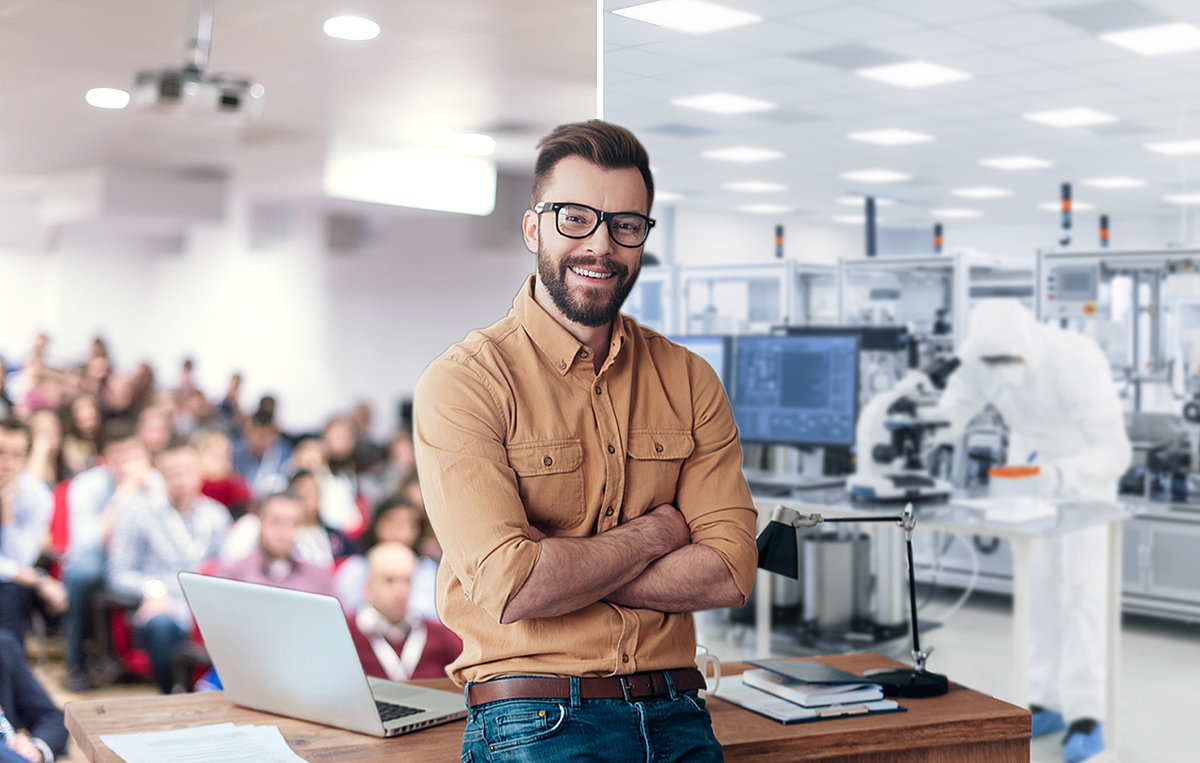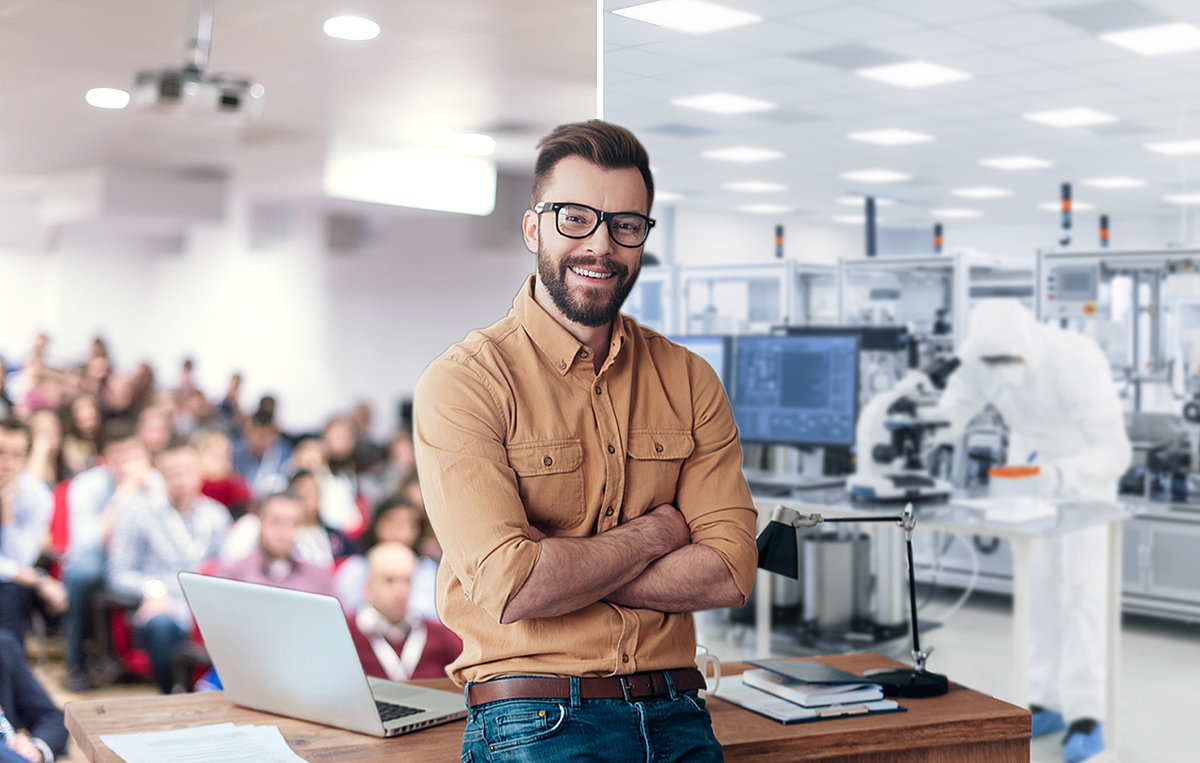 Different kinds of hybrid learning environments
A well-designed hybrid-learning environment is adaptive and offers students customized learning programs. To allow them to prepare for their future in the industry and on the labor market. Schools can seek cooperation with companies or vice versa. Think of a teaching post in a hospital or a business area in a school. Both are good examples of a hybrid-learning environment. In some cases, teaching posts are created at other locations, such as the Brainport Industries Campus and Techniekcentrum Brainport. Please contact Brainport Development for more information.
Hybrid teacher from your company
You may decide to have your employees share their knowledge and practical skills at school. As a hybrid teacher. By letting employees teach classes as hybrid teachers, you are increasing the educational capacity. At the same time, you are offering your employees the opportunity to share their experiences from the industry with the students. This will improve the quality of education. It will only take a couple of hours a week to make the difference. Hybrid teachers have the following options:
Teaching regular guest lectures
You will periodically teach a group of students who are interested in learning more about your company. You will spent 4 to 8 hours per week teaching.
Joint teaching of a learning module
Your employee can also choose to teach an entire learning module jointly with other (hybrid) teachers. This means that he or she will be regularly teaching classes over a short period.
Combining a job in the industry with a teaching job
Your employee will both work part-time as a teacher and part-time at your company. He or she is actually combining two jobs (two salaries).
Joint learning environment (industry-school)
Your company can also create a learning environment where students can learn any theoretical and practical skills under supervision of your employee(s).
Pilot Hybrid Tech Teachers
Brainport Eindhoven is bringing people from the industry in contact with various schools in the region via the Hybrid Tech Teachers pilot. If your company wishes to join the pilot, you or your employees will teach for 4 to 8 hours a week. The pilot focuses on tech teachers.
Brainport Eindhoven will bring people from the industry in contact with various schools in the region and will offer those people the necessary support. Potential hybrid teachers will first get an intake interview. If suitable, they will be introduced to one of the schools. Since most hybrid teachers have never taught before, they also have the option to participate in the introduction program Teaching for Dummies. The introduction program is supported by a digital portal with practical information, route descriptions and examples of hybrid teaching.