---
Close
Close
Meet our pioneer: Luc Siecker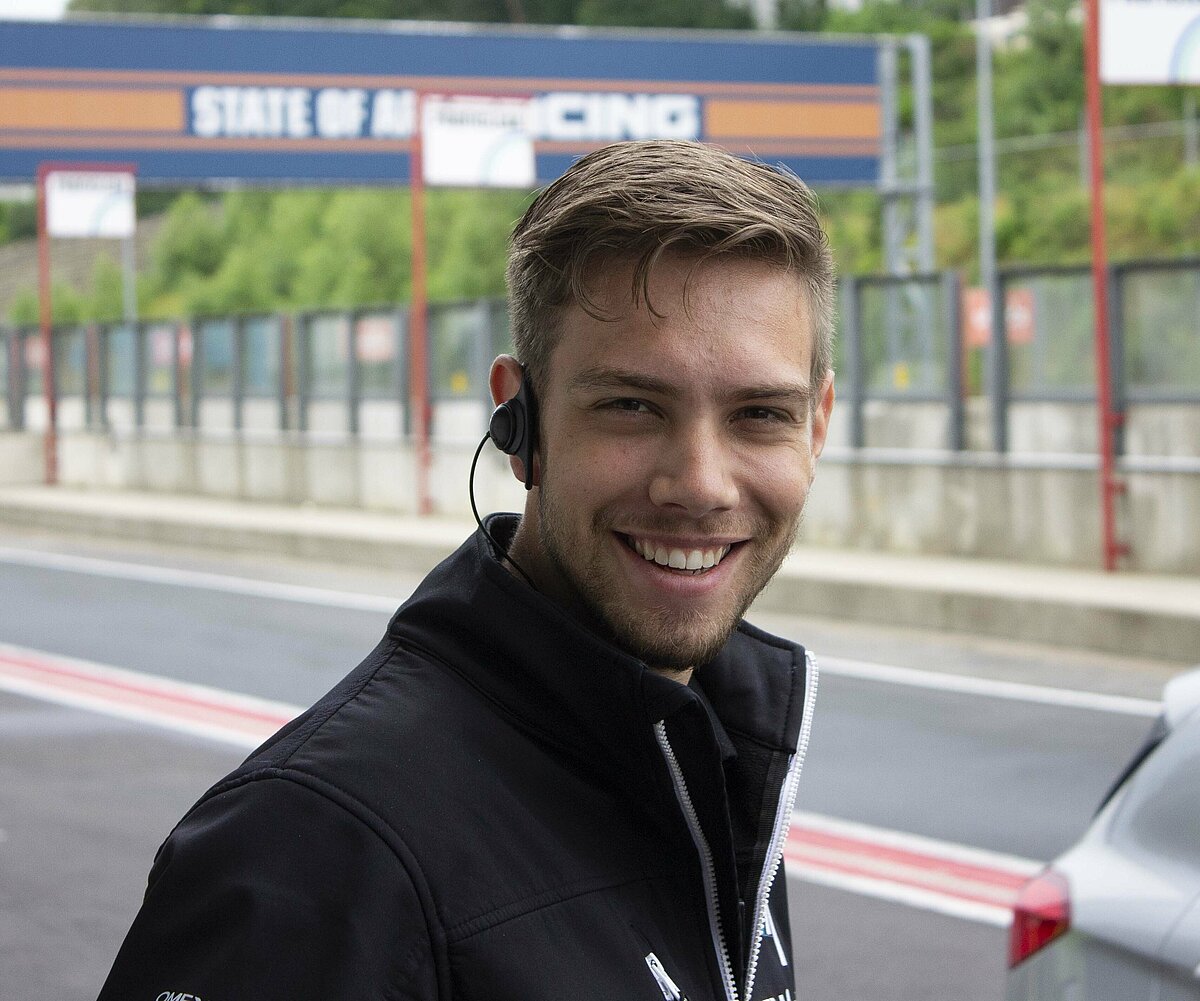 In Brainport Eindhoven we change the world because here we develop key technologies that change society. We can only do that because of our pioneers. So we'd like you to meet one of our pioneers: Luc Siecker.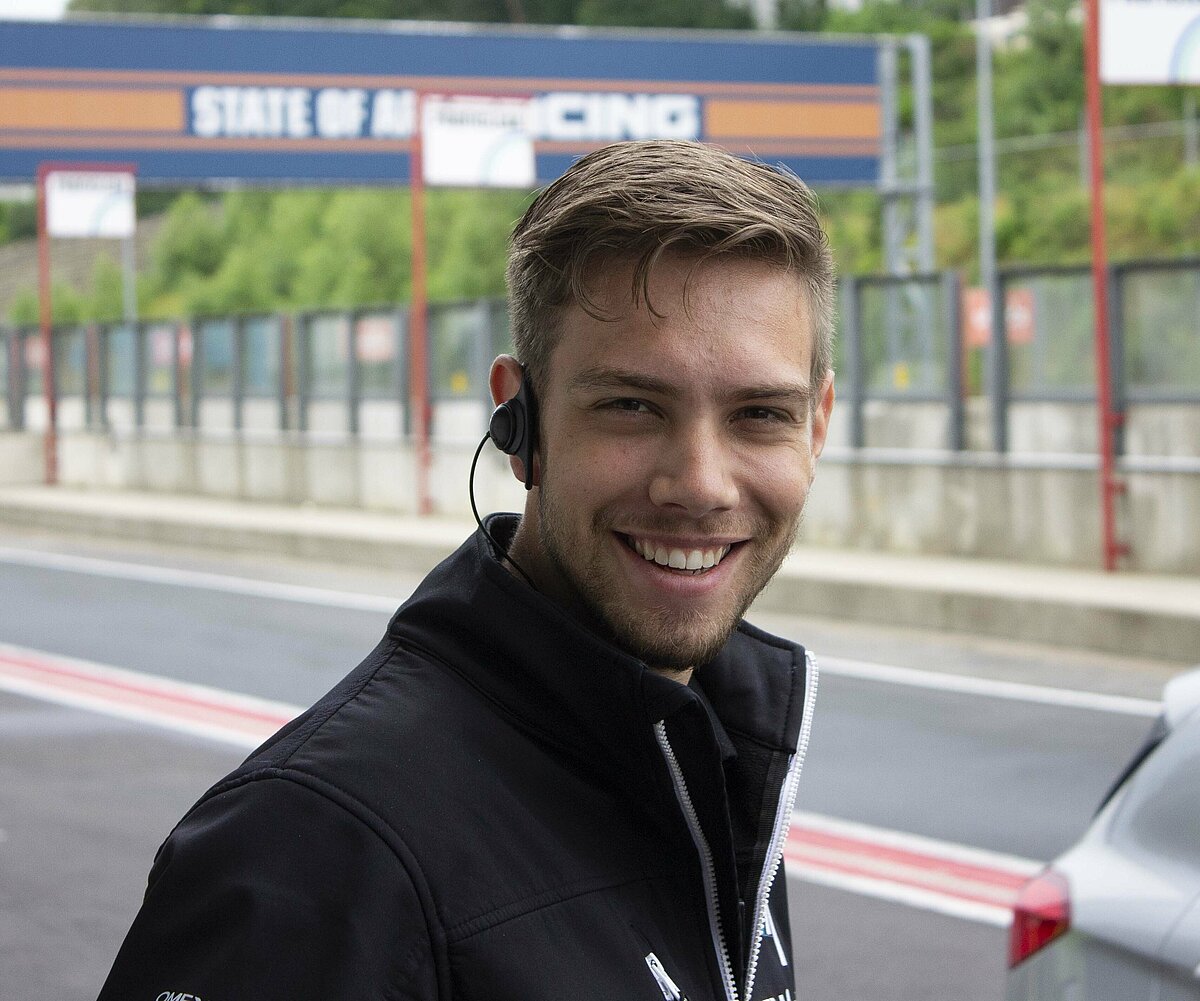 Who are you and where are you from?
My name is Luc Siecker, I am 21 years old and I am originally from Breezand. I live in Eindhoven.
What do you study?
I am now in my second year of the bachelor Psychology & Technology at the TU/e. I hesitated a bit between the universities of Groningen and Twente, but Eindhoven really appealed to me, especially because of the unique study that I do. You get a lot of psychology and in addition, you can choose three technical directions: architecture, ICT and robotics. I am very interested in software, so I chose ICT. There you also learn programming.
Why did you choose this study?
The program at TU/e is very broad, whereas the AI study in Groningen focused too specifically on certain things. In Eindhoven it ranges from real, pure psychology, such as sports psychology, to human factors: what should a display look like and which icons should you use? These are two totally different sides of psychology and in between, there is programming, software development. That is a unique combination and thanks to all the electives I can put together a super fun study.
Are you going to do a master after this?
Because I want to do the new master of Data Science & Artificial Intelligence at TU/e, I am already doing a premaster during my bachelor. So I have a lot of Computer Science courses next to it and that makes the study unique. After my bachelor's I can go straight on to the master.
It's not the specific master that ties in with my bachelor programme, but I've since learned that I want to go even further back in the process. I find AI and deep learning very interesting.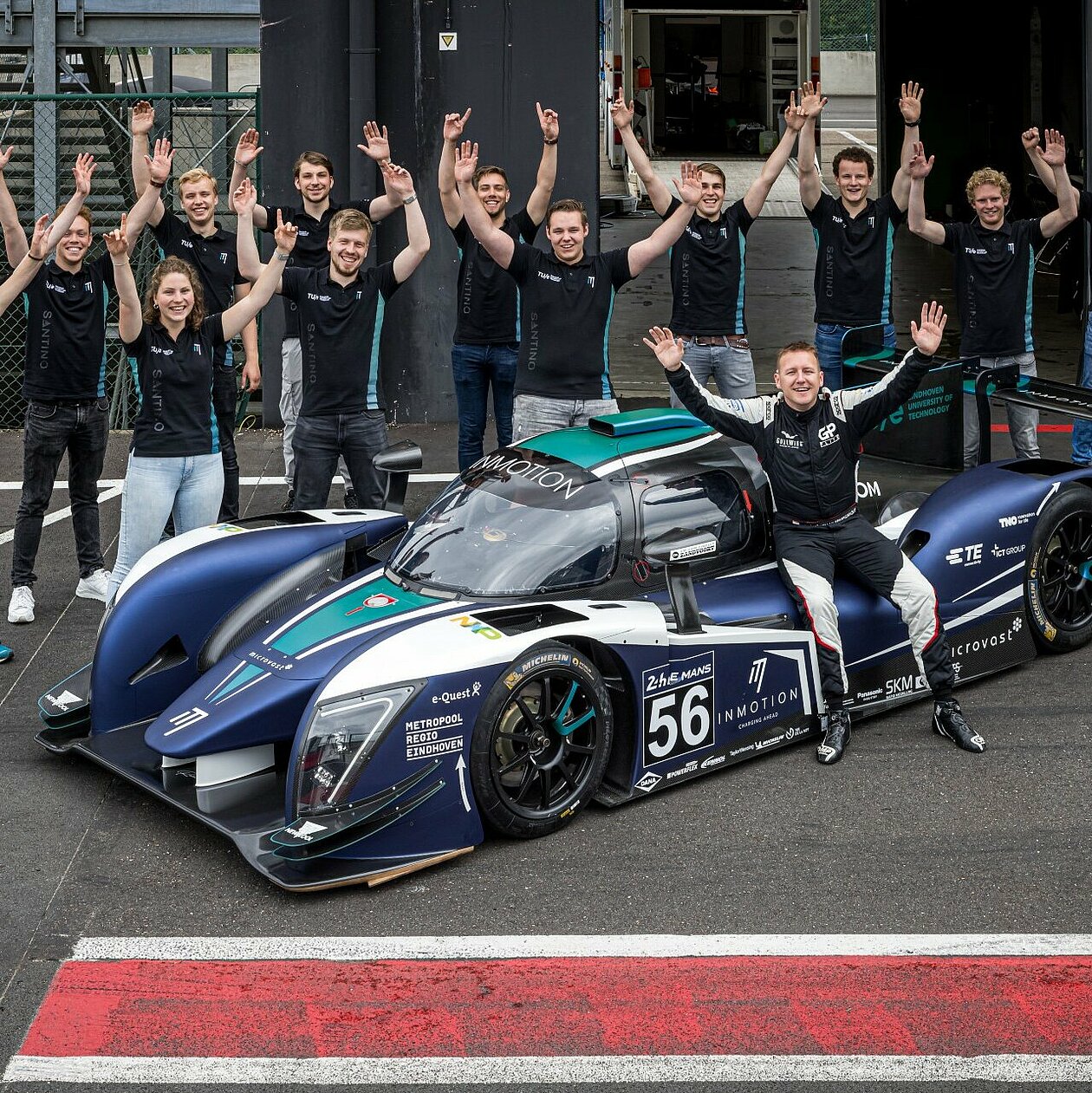 What student team are you on?
Since August 2020, I am a full-time HR and marketing manager at InMotion.
InMotion is a TU/e student team that focuses on the fast charging of cars. We think that the charging of electric cars is too slow, so we want to speed it up, just as fast as filling up a normal petrol car. In this way, we overcome the disadvantage of electric cars. We are creating this technology and we call it Electric Refueling.
We often get asked why we are developing this in a race car. Because it's very interesting for students: has a huge appeal. And our history consists of racing cars only. Our racing car is tested in extreme conditions. That's why we are also participating in the 24 hours of Le Mans in 2023. And for partners, it is a nice showcase. Therefore race car is a suitable means to showcase this technology.
What exactly do you do on the student team?
In any case, I didn't want to be a team manager and talk to a lot of partners, because frankly, I found that very scary. I had my focus on marketing because I found that very interesting. Especially on the software side; I was very curious about how the algorithms of social media work. And I like looking at statistics to find out what does well and what doesn't work so well. I also really enjoy video production and photography. In my spare time, I already did some video editing for small projects and acquaintances. And now I'm working on the bigger video production for the unveiling of our new race car.
I combine marketing with HR and therefore I don't do everything I could do. Social media often gets a bit forgotten and that's a shame.
The combination with HR is a logical one and given the shortage of members, these two functions were combined. Not that I wanted to do HR, but in retrospect I really like HR. I have good contacts with all team members, I pay close attention to them that they feel good about themselves and don't get overworked, which is a well-known problem in student teams. I also organize a lot of activities for mutual connection. This is very much needed especially with the lockdown. But I would have liked to do more team activities. But Covid made it quite difficult.
I also work a lot with the team manager. I jump in when necessary and vice versa the team manager sometimes jumps in too. That shared responsibility is nice. Together you are stronger.
I don't work on the car myself. I don't do anything technical, because I have to invest in the knowledge I don't have yet and I don't have enough time for that. I do sometimes spar with the engineers. Like the other day about the layout of the display. I learned that during my training. I then give tips from my point of view, but that's all.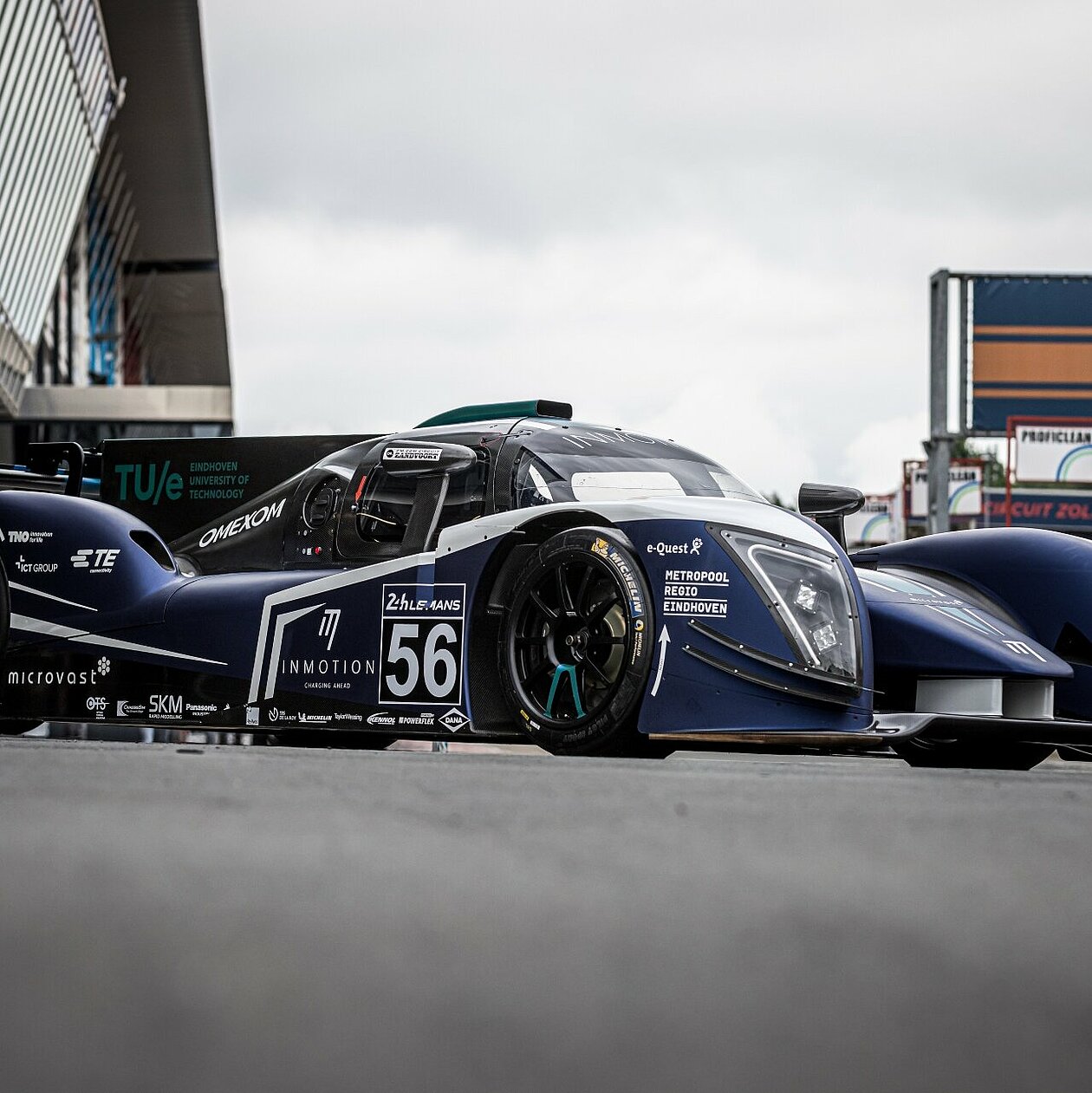 Why do you work on this team?
Right before the lockdown, I figured I'd be young when I get my bachelor's degree. There was more to my college days. Sitting at home isn't that fun. So I started looking for student teams. InMotion stood out in terms of professionalism in the presentations. I am also a real car fan; I love formula 1 and formula E. So it suited me. I thought it would be fun to become an engineer with the team, but management also appealed to me. It was good for my development. I was not a star at presenting and found it very scary. A year later, I no longer have any trouble with that. I have grown into it. How quiet I could be before, how extroverted I am now. I have learned more in this time with the team than I did at the university, in terms of social skills and practical experience.
"I have learned more in this time with the team than I did in school, in terms of social skills and practical experience."
What do you want to do later on?
Since I've been on the student team, I find it hard to think of what exactly I want to do. Now I think it would be nice to keep learning a lot. Within web development or marketing for example. That's what I'm doing now within the team as well. I have learned that I like the whole management and organization of it. I also like the social events. On the other hand, I can also do very focused programming in my spare time. I enjoy the variety.
I would like to work in the automotive sector. I also really like AI, so it would be great to combine those two things in working on the software of self-driving cars for example.
Before, I never really thought about what I wanted to do: I mainly do what comes my way and what seems fun.
What do you find important about a later job?
I think a nice team is important for motivation. I also really enjoy doing Research & Development in a team, so I would enjoy that in a job later too.
What do you think about studying and living in Brainport Eindhoven?
First of all, I like it here. Especially the big difference for me is that I went from a village to a city. That makes it fun. It is very cosy, hospitable and the university is also very nice and relaxed. You don't have that at many other universities. And I think the possibility of student teams is of the greatest value.
I live here in a student room with 3 friends from high school and that is very cosy. I do go back to my parents every weekend, with whom I have a very close relationship. That's also why I went back to live with my parents during the lockdown.
What would you like to tell to students in Brainport Eindhoven?
I recommend everyone to join a student team for a year (full-time). It's extremely valuable after your studies when looking for a job. It is so good for your personal development. It's great.