---
Close
Close
Meet our pioneer: Johannes Fieber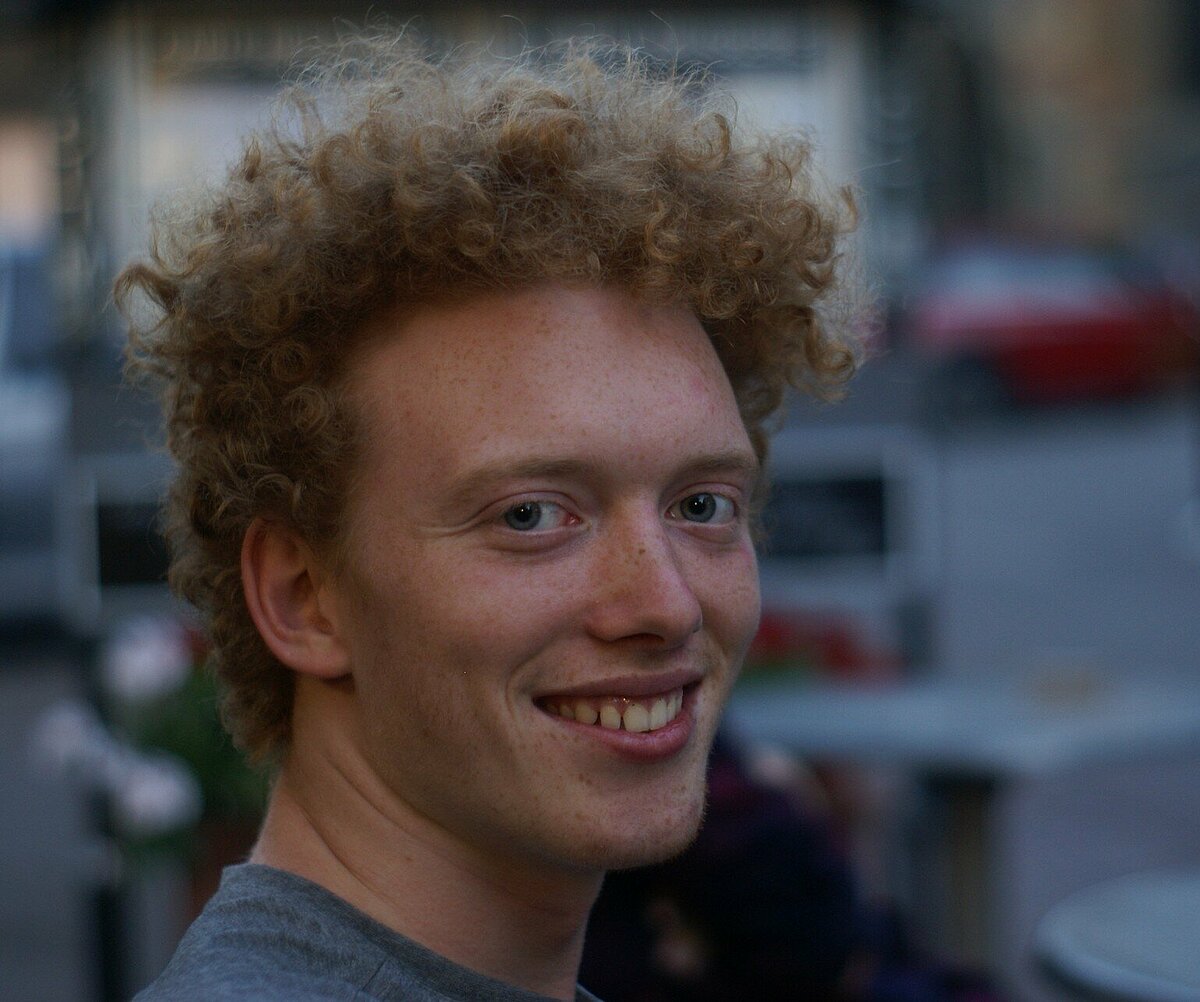 In Brainport Eindhoven we change the world because here we develop key technologies that change society. We can only do that because of our pioneers. Therefore, we would like you to meet one of our pioneers: Johannes Fieber.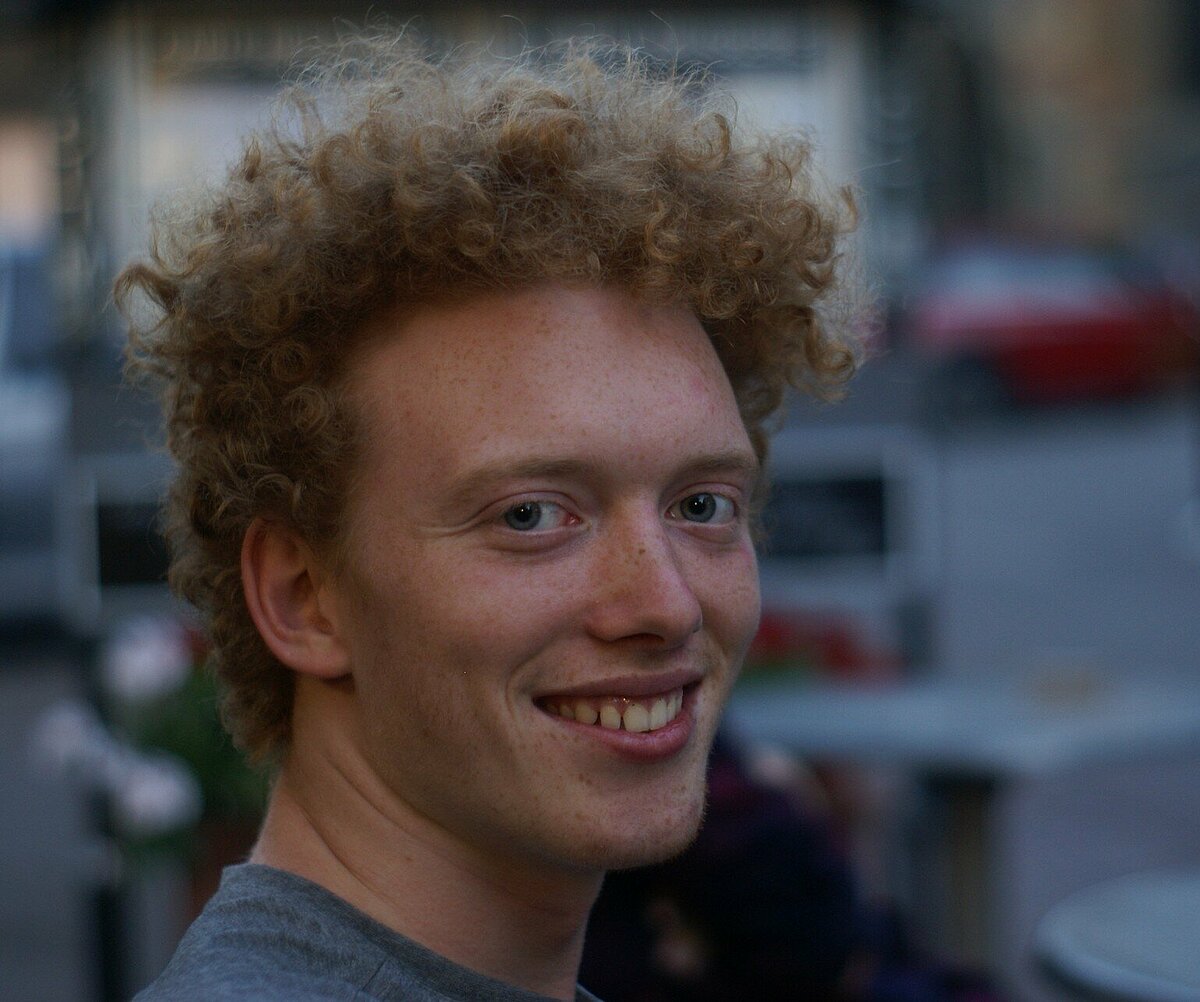 Who are you?
My name is Johannes Fieber and I am 19 years old. I was born in Austria, but I've lived in France all my life, because my parents had found a job in Switzerland, near the border. And now I have been living in rooms in Eindhoven for two years, close to the university.
What do you study?
I'm in the third year of my bachelor's degree in Mechanical Engineering at TU/e.
Why did you choose this study?
In secondary school, I already had the subject (mechanical) engineering and that was my favourite subject. So it was a very easy choice for me to do this study.
Why did you choose TU/e?
I chose TU/e ​​because of the educational system. In France, there are no projects at all and you have to work a lot in general domains. The challenge-based learning and the TU/e ​​projects appeal to me. You also work a lot with the industry and I find that very pleasant. That's why I went to study here.
I also looked at TU Delft, but the range of English studies there was quite limited. Two years ago my Dutch was not as good as my English, so Delft dropped out for me. I did register for Aerospace there, but in the end, I didn't like it that much.
Did you find it difficult to move from France to the Netherlands?
I quite liked doing it. It is a big step because you need a certificate in English to enrol. Most French people can't speak English very well, so that's a barrier. No one from my secondary school went to the Netherlands. But I like making new friends and discovering and living in a new city.
"Brainport Eindhoven has a great start-up climate, so I would like to stay here."
Are you going to do a master's after this?
I think I will do a master's, but I'm not completely sure yet. I want to finish my bachelor first. Maybe I don't feel like studying anymore and I want to go to work. I do not know yet. It also depends a bit on how well my student team will grow.
What student team are you in?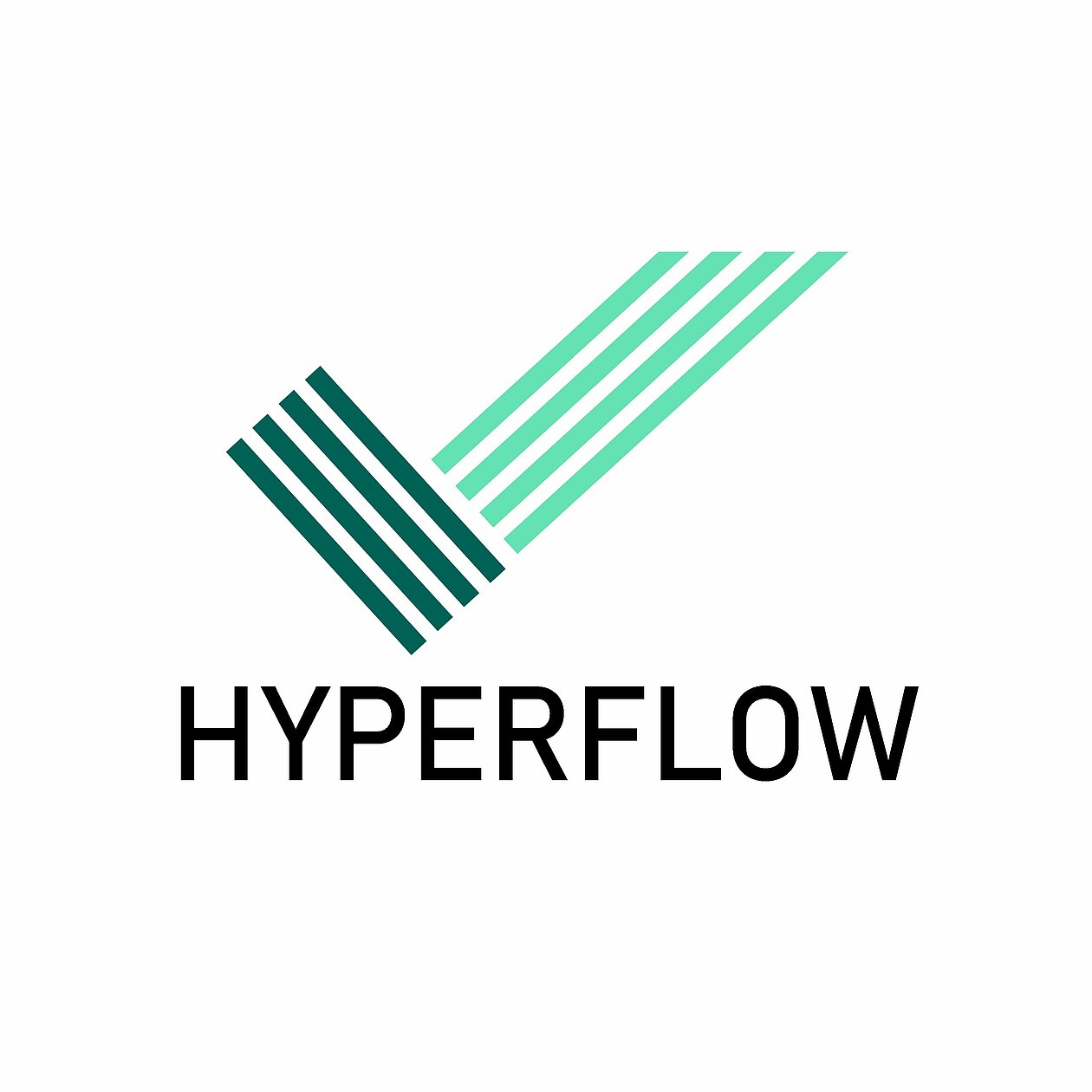 I'm on the Hyperflow student team. I'm the co-founder and team leader. It's a small, new student team that was founded in February 2021. We are developing a new 3D printing technology. With the new technology, you can then 3D print much faster. Our idea is that you can get from an idea to a prototype very quickly. It's suitable for students, companies and organizations. Current 3D printing takes a very long time, 4 to 5 hours. We want to reduce that by increasing material flow. We use plastic that you can reuse. You don't have to throw it away, but you can use it for a new print.
How far are you with the development of the new 3D printing technology?
We are now working on a proof of concept, in which we further develop the technology. Hopefully, this will be ready in December 2021. We aim for the prototype in December 2022.
How big is the student team?
We are now with 3 members. I hope to recruit more members next academic year. I plan to stay with the student team for a longer period. I think it's such a great project and I want to see where it goes.
Why did you set up your student team?
I wanted to join a student team after my board year. But I came up with this idea myself and I thought it was good enough to set up a student team for it.
I have had a passion for 3D printing from a young age. 3 years ago I bought my 3D printer and I think it's cool that you can bring something from a computer to reality. I print all kinds of small, handy things that you can't buy anywhere. But I always thought it was going too slow and it was too restrictive for me. That's why I wanted to put all my energy into making 3D printing faster.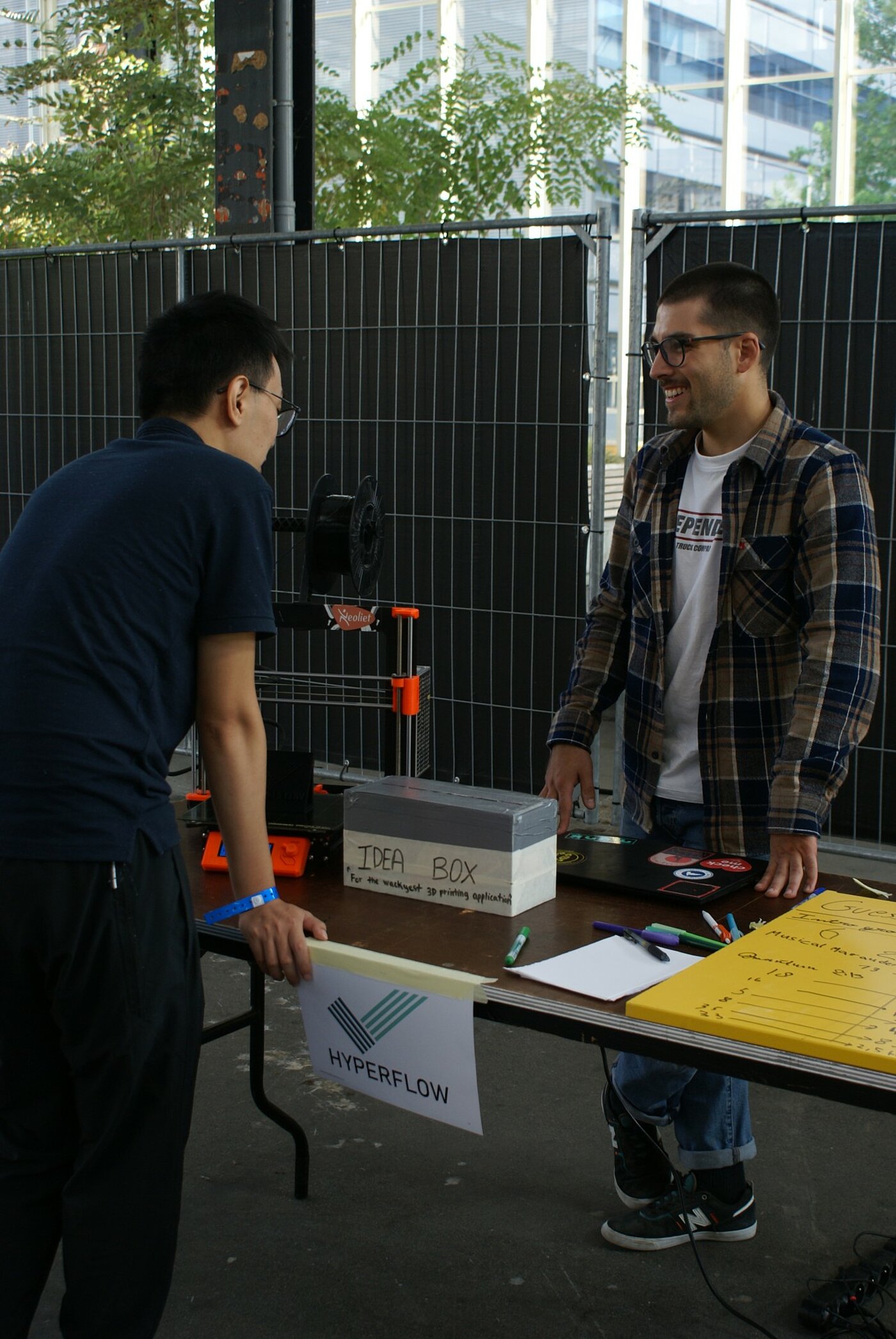 What did you learn from the student team?
I learned a lot. We participated in the TU/e ​​Contest. There we spoke with many people from the industry and the region. Previously, 3D printing was used for industrial, mass-producing use, to make things faster and more flexible. But conversations showed that tolerance and surface finishes are really important to the industry. And there are already many solutions in the industry. That's why we repositioned ourselves on the prototype. That's where we see the important task of making it faster. That repositioning is something we've learned.
What did you do during your gap year?
A big hobby of mine is climbing and in Eindhoven, there is a climbing association for students: ESAC. I thought it was a lot of fun association and in the beginning, I sat on several committees. Then they asked me to join the board, to organize the weekends away. Unfortunately, we haven't been able to do much due to the lockdown. We then looked at what was possible, but I mainly did things that you normally don't do. For example, we have set up a new committee for facilities.
It was a fun experience. You have a lot of responsibilities and it's also just nice that you actually do something and not just for a study subject, for example. And from this experience, I started Hyperflow.
What do you want to do next?
I've had a whole course on it last year. I want to do more with small businesses. I want to work in a smaller team. I want to join a startup or even start my startup, perhaps from Hyperflow. I see a lot of projects in Brainport Eindhoven and on the High Tech Campus and I would like to do something like that. I am very interested in the role of project leader or team manager. I would like to be able to use my technical knowledge. But I do want to work on something I'm passionate about.
"I want to join a start-up or even start my start-up, perhaps from Hyperflow."
What do you find important about a later job?
I want to work on something that I'm intrinsically motivated to do. I don't work just to make money. It would also be nice if I could improve something with my work, but that is of secondary importance to me.
Brainport Eindhoven has a great start-up climate, so I would like to stay here. But who knows what the future will bring.
What do you think about studying and living in Brainport Eindhoven?
I think it's a nice region. You can see that the city is active. There is always something happening. I think the university is great. You are there with all those other students. You don't have continuous pressure either, so it's very relaxed. The city is beautiful and a lot is going on in the industry. I think it's a super nice combination.
What else would you like to tell international students in Brainport Eindhoven?
Learn Dutch. I think it's a wasted opportunity if international students don't want to learn Dutch. Give it a chance, so that you can participate in society. Not that you are here alone as an international student. If you're here and can only speak English, it always asks a little more of the other person. There are always things that require you to master the Dutch language. You do not feel part of this society.
Of course, it plays a role that I speak German, and Dutch is very similar. But everyone can learn some Dutch in two years. Many of my international friends don't. They just aren't interested in it. But you don't have to speak fluent Dutch, but something in Dutch is good.