---
Close
Close
Meet our pioneer: Britt Meuwissen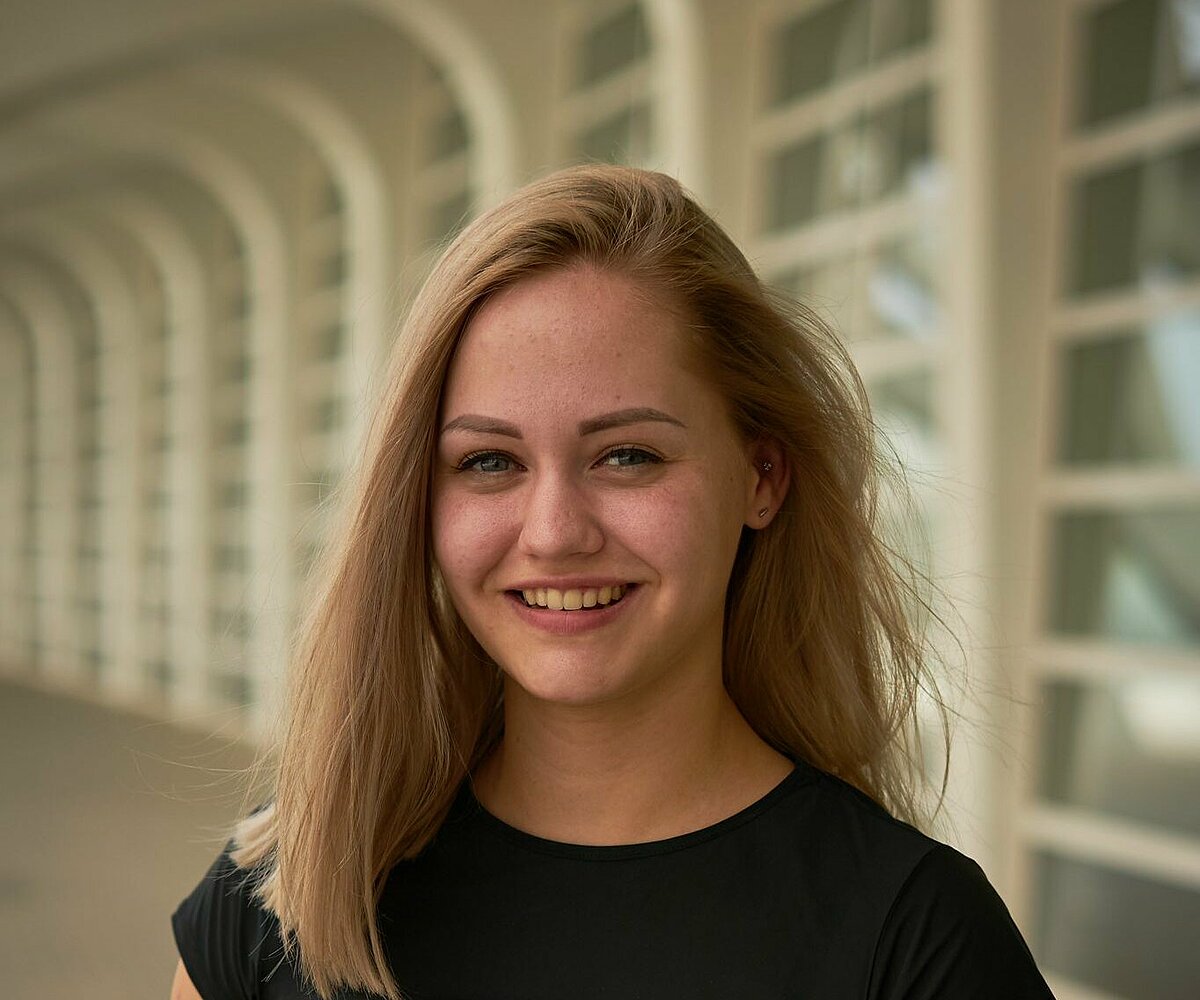 In Brainport Eindhoven we change the world because here we develop key technologies that change society. We can only do that because of our pioneers. Therefore, we would like you to meet one of our pioneers: Britt Meuwissen.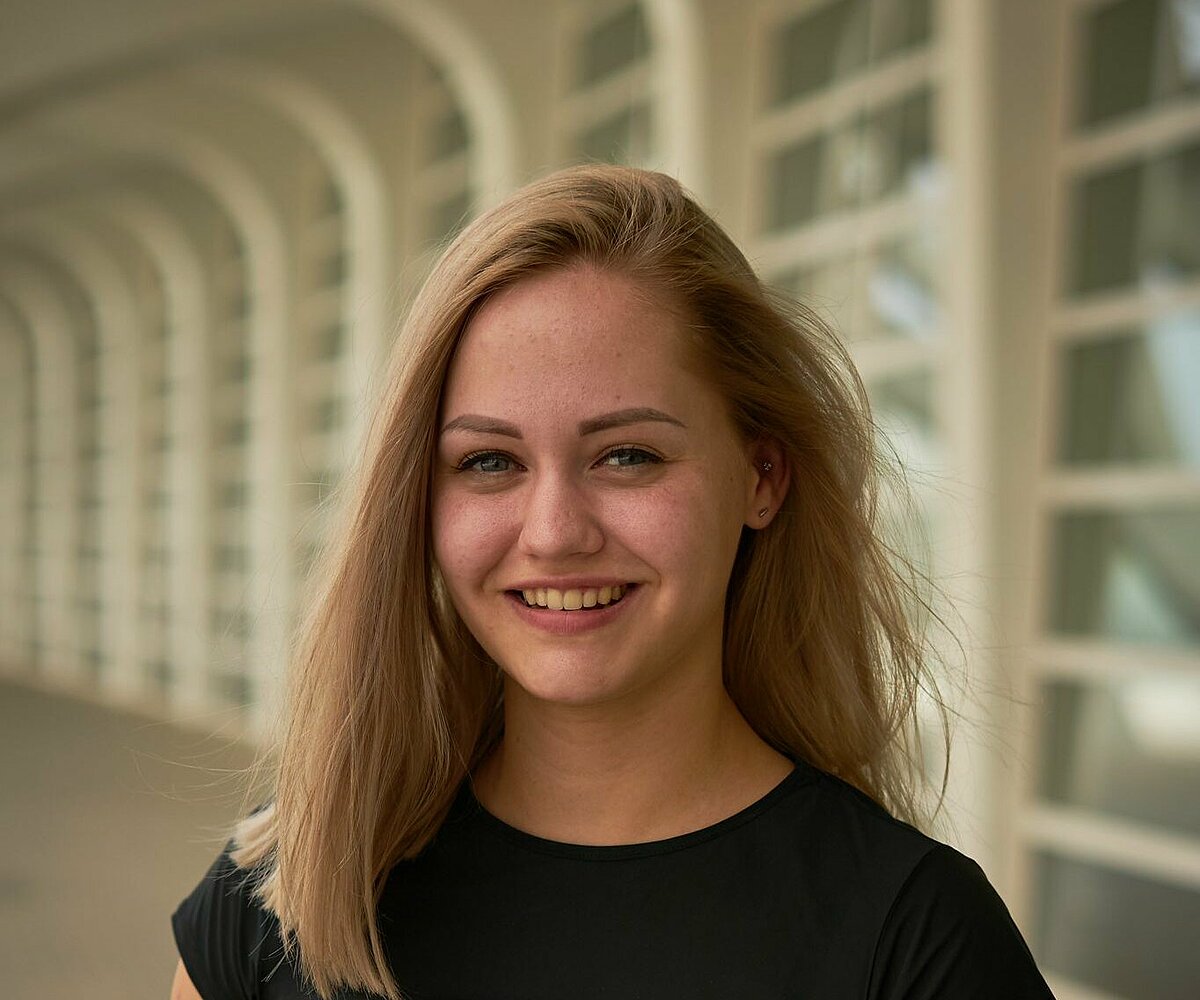 Who are you?
My name is Britt Meuwissen and I'm 23 years old. I'm from Limburg.
What do you study?
I study Applied Science at Fontys. I chose the Science & Life direction. That means it's all based on biology. I'm now following a shortened learning track because I obtained my Intermediate Vocational Education diploma in April 2021.
What does the study entail?
It's a very broad study. Also the track Science & Life. This allows me to work in hospital labs, but I could also help with research. The education at the University of Applied Sciences is still quite a practical education. We spend many hours a week in the lab, in which we want to practically confirm theoretical findings or not. I like it very much. At Intermediate Vocational Education you have much more practice, but this Applied Sciences program is still quite practical.
Why did you choose this study?
In high school, I knew very quickly that I wanted to do something with biology and chemistry. Those were subjects that interested me immensely. Then I started looking for courses that matched this.
Why did you choose Summa College in Eindhoven?
I tried to combine this study with ballroom dancing as a top sport, but that wasn't successful. That's the reason I went to college in the first place. That way my study would suffer less. Then I consciously chose Summa College in Eindhoven. The atmosphere was pleasant and everything for the students was well organized. The connection to Fontys was also much easier. I thought that was more important than living only 10 minutes from school.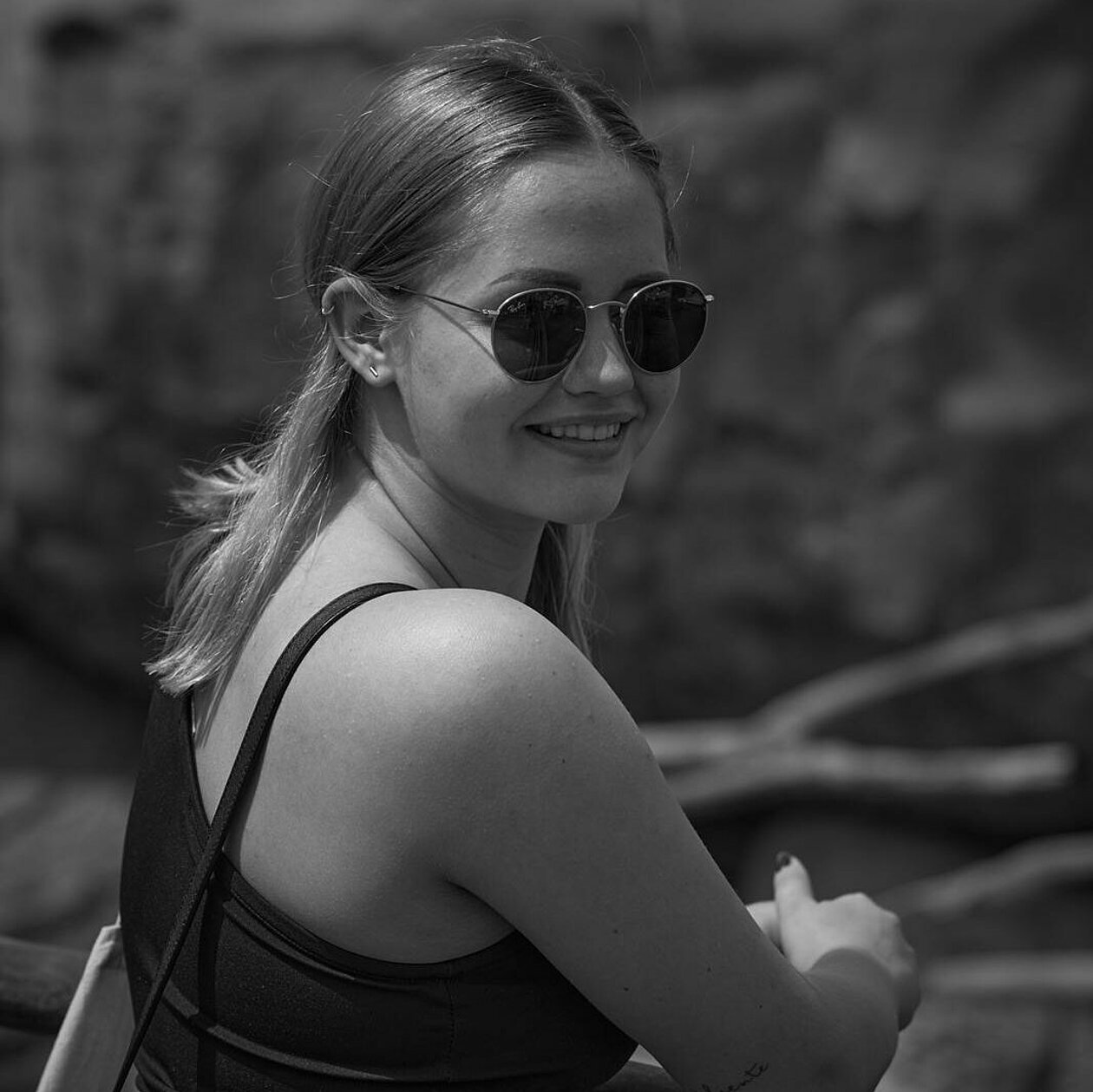 Wouldn't you rather be in top sport later on?
My study is the future after all. In the ballroom dance world, it's not possible to have your future in that. Not in the Netherlands, anyway. Well in Russia, for example, but I was too old for that anyway and that wasn't something I necessarily wanted to do.
Did you also do an internship?
I did an internship in the pathology lab of Maastricht UMC until January 2021. I had to do many different things there, but it's a routine process. Then a sample comes in, for example, a biopsy from a patient or a larger piece of an organ that has been removed. That sample is pre-treated in a certain way and cut out by the pathologist. In the end, it's then cut into very thin slices by the analyst – that was me – and placed on glass. This was then stained so that the pathologist can view the specimen under the microscope and make a diagnosis based on this. It's the analyst's role to ensure the quality of the preparation.
How do you like working with human tissue?
It's indeed a strange idea in the beginning, but it helps that you only see a very small biopsy or a small piece of an organ. You don't know the patient as a doctor does. You have no idea where it comes from, so it's not personal. But of course, you have to be able to handle it.
Have you chosen your internship yourself?
Yes. I once came into contact with a pathology lab during a project. I thought that was cool and I wanted to know a lot more about it. So I arranged that I could do a pathology internship. It's not standard at Summa College.
"I thought that was cool and I wanted to know a lot more about it. So I arranged that I could do a pathology internship."
Have you done another internship?
I also did an internship at the Applied Natural Science Lectorate as an Intermediate Vocational Education student. This was part of the Applied Science program within Fontys Hogescholen. During my internship, I and other students have been developing a PCR test for the detection of SARS-CoV-2 (coronavirus) from saliva samples. This research was part of the pilot "Corona-free bubbles through intelligent testing" set up by the Ministry of Education, Culture and Science. In the end, we even managed to obtain a RIVM certificate with our test, which is unique for a university of applied sciences.
As a Summa student, you have therefore come into contact with Fontys before. How did you experience that?
The laboratory courses of Summa Eindhoven are located in the same building as Fontys Eindhoven on the TU/e ​​campus. The dividing line between Summa and Fontys is therefore very thin. I find that very pleasant. Of course, I already knew the Fontys. Summa and Fontys fit in well with each other and then you notice that the two programs are in close contact with each other. Especially because they are in the same building. That makes it easier for the students.
What do you want to do later?
At the moment I think that I want to go into research because of course I also did an internship for six months in the hospital. There I noticed that I quickly got into a routine process. My preference is for variation within the work. I think you find that more in research. There are research groups in hospitals, but they are usually quite small. I will graduate in about a year and a half and who knows, maybe I can start working at that graduation place.
With my study, I can start doing DNA research, among other things. That is quite different from viewing a biopsy, for example. But that also really appeals to me. I find it very interesting to look at mutations or what makes someone sick. In this way, I want to contribute something to society in the field of health.
"I find it very interesting to look at mutations or what makes someone sick. In this way, I want to contribute something to society in the field of health."
What do you find important about a later job?
In addition to variety, I think a good atmosphere is very important. But I also think it's important to contribute something. During my MBO internship, for example, I helped with the development of the corona saliva test. That's how you are trying to help others.
What do you think of studying in Brainport Eindhoven?
I like it at Fontys. It's very relaxed and it's a fairly small-scale study. Everyone knows who you are and many people already knew me from my previous internship within the study programme. That makes it a lot of fun. I have worked so closely with some of the teaching staff and now all of a sudden you have to listen to them as a teacher. It's a bit strange at times but very nice. Everything is possible here and everyone gets along very well.
What else would you like to tell (future) students in Brainport Eindhoven?
If you want something, you have to go for it. Even if that is a detour or you have to take a step back, whatever: don't let it stop you from doing what you want. I'm not one to just give up either. You still have to work long enough, so it doesn't matter if you have to study for an extra year.