---
Close
Close
Meet our pioneer: Aabharan Hemanth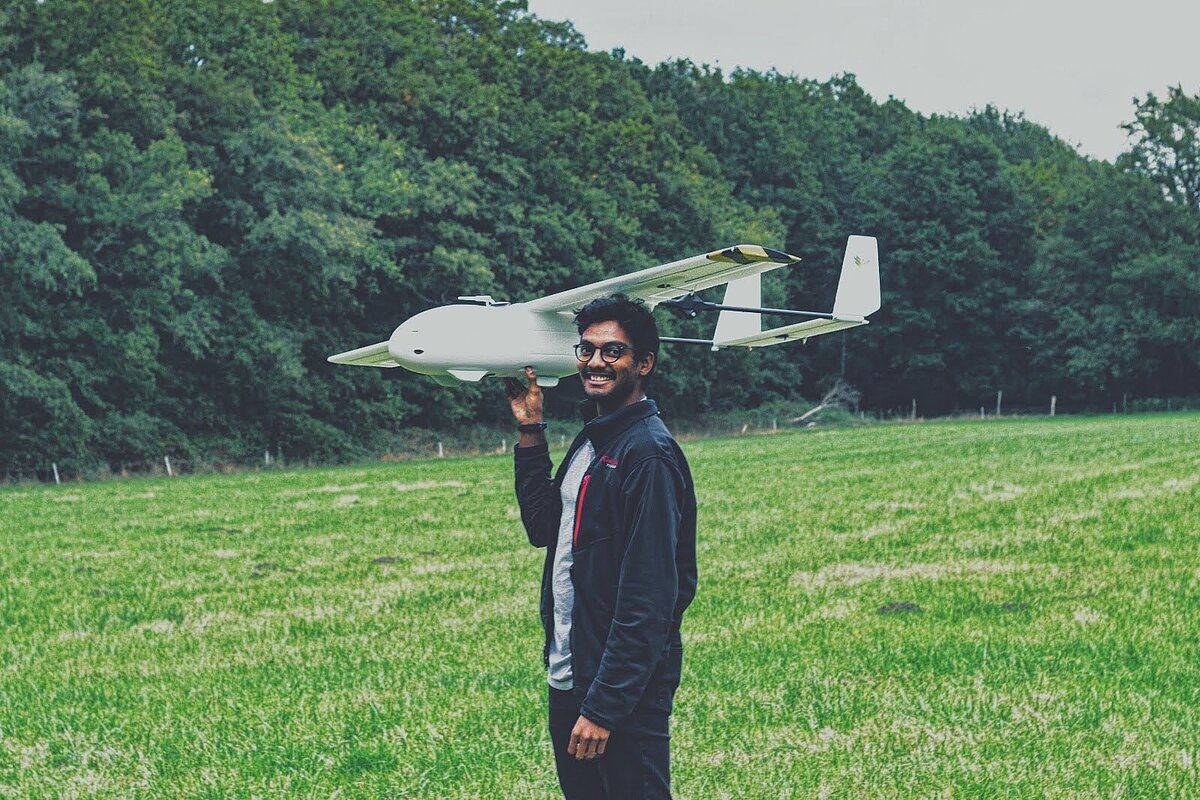 In Brainport Eindhoven we change the world because here we develop key technologies that change society. We can only do that because of our pioneers. Therefore, meet one of our pioneers: Aabharan Hemanth.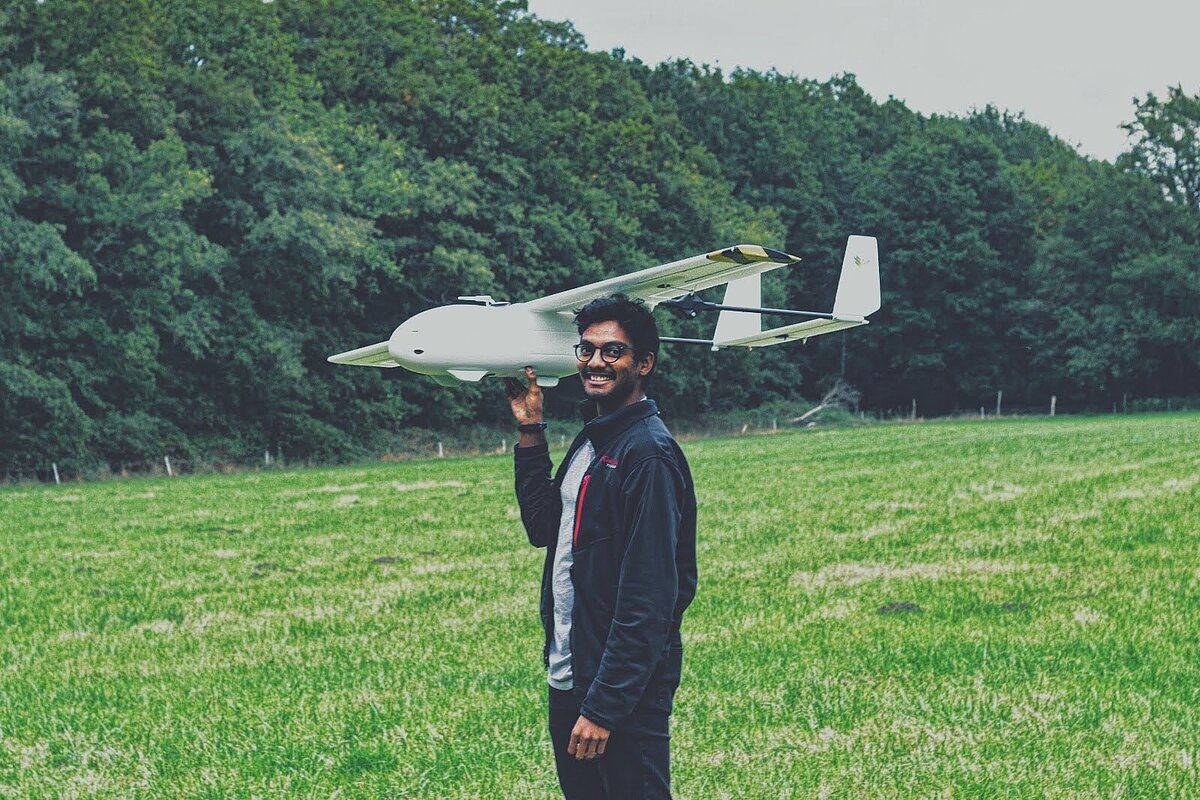 Who are you?
I'm Aabharan Hemanth and I'm 23 years old. Originally I'm from India, but I moved to Eindhoven to study.
What did you study?
I have studied Industrial Design at TU/e. I have my bachelor's degree, but I didn't do my master's. I have also studied Product Design at an Indian university, but I thought that was focused too much on aesthetic designs to me.
Why did you choose this program at TU/e?
All my life I have enjoyed making and creating things. I'm very inspired by famous designers, like people from Apple. I thought it would be fantastic to convert an idea into a product. Making something people like to use. I wanted to learn that. I linked Industrial Design to this more than Engineering. Industrial Design seemed more hands-on to me. So that's why I chose this study. I chose to study this at TU/e because there is a strong focus on technology here, which is what interests me the most. And TU/e ​​is also highly recommended for this program. In addition, it is of course in English and affordable. Moreover, Brainport Eindhoven is all about continuous innovation.
"Brainport Eindhoven is all about continuous innovation."
Did you already know what you wanted to design later?
I came to this course with an open mind. I had no specific idea of ​​what sector I would like to work in. But I knew I wanted to work within the combination of design and technology. And I have a passion for everything that flies. The funny thing about this is that normally everything that flies is not designed by an industrial designer, but by engineers, because it is about functionality, not how the aircraft looks aesthetically. I also love robotics and I think sustainability is very important. Design can play an important role in the sustainability transition. The engineers can figure out how things work, but it's up to the designers to tell them what to do. Designers can drive sustainability and stimulate a circular ecosystem. So I wanted to focus on that.
In addition, I have always been very passionate about entrepreneurship. I like to make an impact by solving a problem, in a fast and efficient way. You can choose for yourself which problem you want to solve and dedicate your life to it. It's also about pushing boundaries. You should not simply resign yourself to the status quo. Just like Elon Musk, for example. Entrepreneurship forces you to look further.
Are you going to do a master's?
No, I have chosen not to do an additional master. There's always a difference between what you learn in university and what you apply in practice. During your study, you often work on hypothetical problems and I wanted to solve a real problem. I am a big proponent of problem-based learning. As you solve that problem, you always acquire the skills that are needed. You can also find a lot of good information on the internet. I found it difficult for myself to justify investing time and money in further studying, while I wanted to work with others to provide a solution to an existing problem with drones.
In addition, a master's degree is not of added value to me, because I do not have the ambition to work at an existing company, where they ask for your diploma. I knew I wanted to start a startup and now I have. And if the startup fails, I can always do a master's. But for now, I choose not to.
Is your urge for entrepreneurship also a reason that you joined the student team Syfly?
I wanted to do something myself and gain practical experience. I wanted to choose a problem to solve myself. Firefly as an Honors Academy project is the predecessor of Syfly. I worked on a Vayu project with drones with fixed wings and I suggested this concept to Firefly. They liked the idea and so Syfly was born. After an exchange in the US for 4 months, I came back and became the team manager. I would have preferred to evolve to a startup, but things turned out differently. That's okay because I learned a lot, such as working with a team and leading a group of students. That was quite difficult. It has also brought me a bigger network and that is very valuable for my startup.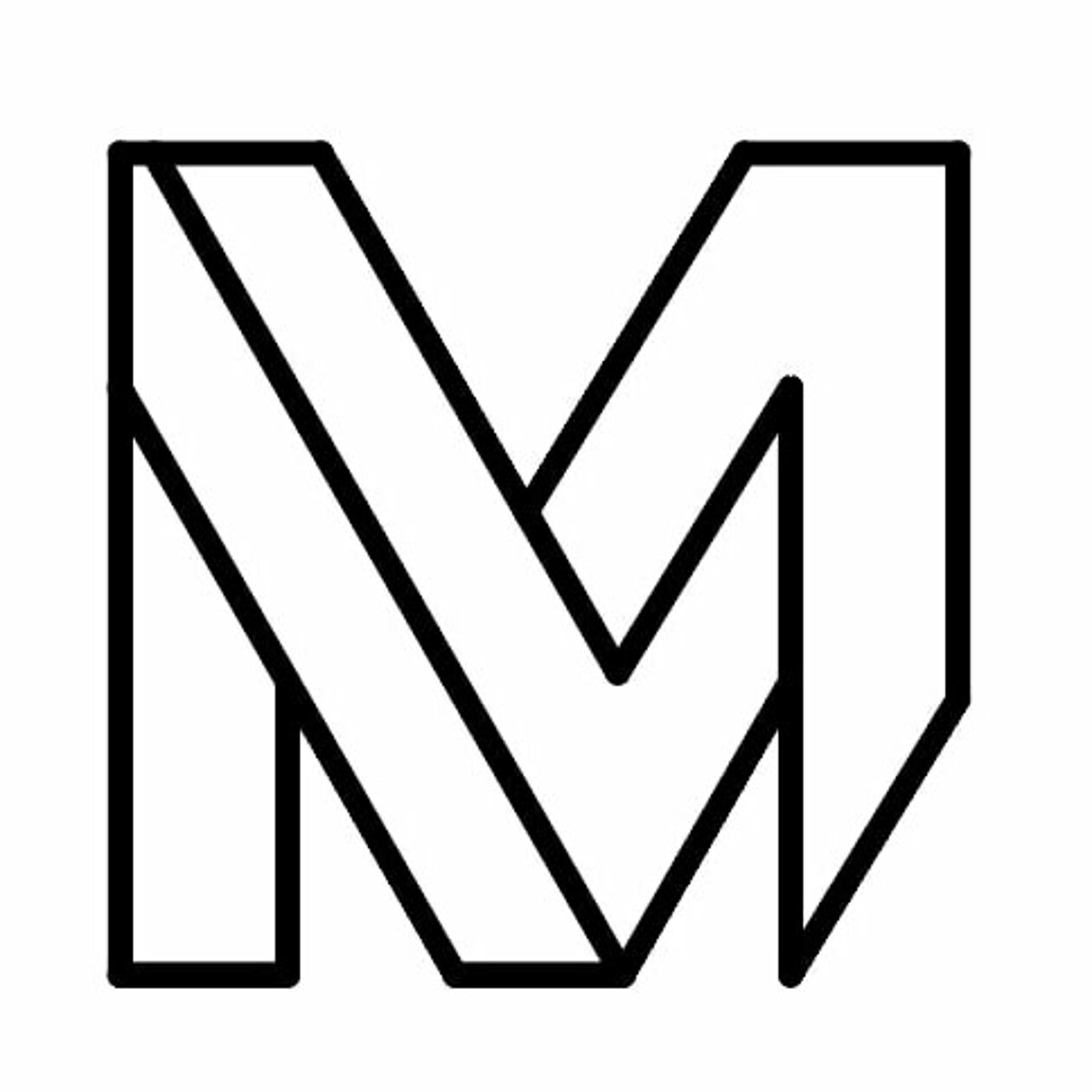 Which startup have you founded?
In October 2020 I started a start-up together with 2 friends. It's called Myst Works and we develop aerial robots. With these special robots, we can increase the safety and effectiveness of emergency services, such as the police, fire brigade and ambulance staff. Because of protocols, I can't disclose a lot of details about it, but the bottom line is that we apply the technologies from drones in a specific way, so that they can help first responders do their work safer and better. While most drone manufacturers look for applications for their existing drones, we are more focused on the need for help. And we try to answer that need with the technology, not with a standard product.
Where did the idea of ​​Myst Work come from?
Syfly participated in the TU/e ​​Contest and then someone approached me from the TU Soap Box, the organization behind the TU/e ​​Contest. They asked if I joined a hackathon they had organized with the police. At first, I declined, because I was too busy, although thought it was very cool. But when a friend from the University of Twente told me he would participate in the hackathon, I decided to participate as well.
During this 3-day hackathon in Den Bosch, students from the 4 technical universities had to come up with solutions for high-speed police pursuits. They wanted to gather ideas for a safer and cheaper way for these pursuits. Because often a pursuit ends with a car crash. With my friend and another friend, we teamed up and focused on drones because we are all really into those. That's how our startup Myst Works was born, in which I am responsible for the user experience and design.
It is, of course, a small problem that we solve, so we decided that we would broaden our sector to all emergency services. They risk their own lives for the safety of others. They also don't have a lot of money and they don't use 2020-2021 tech, so we see a challenge and opportunity in this.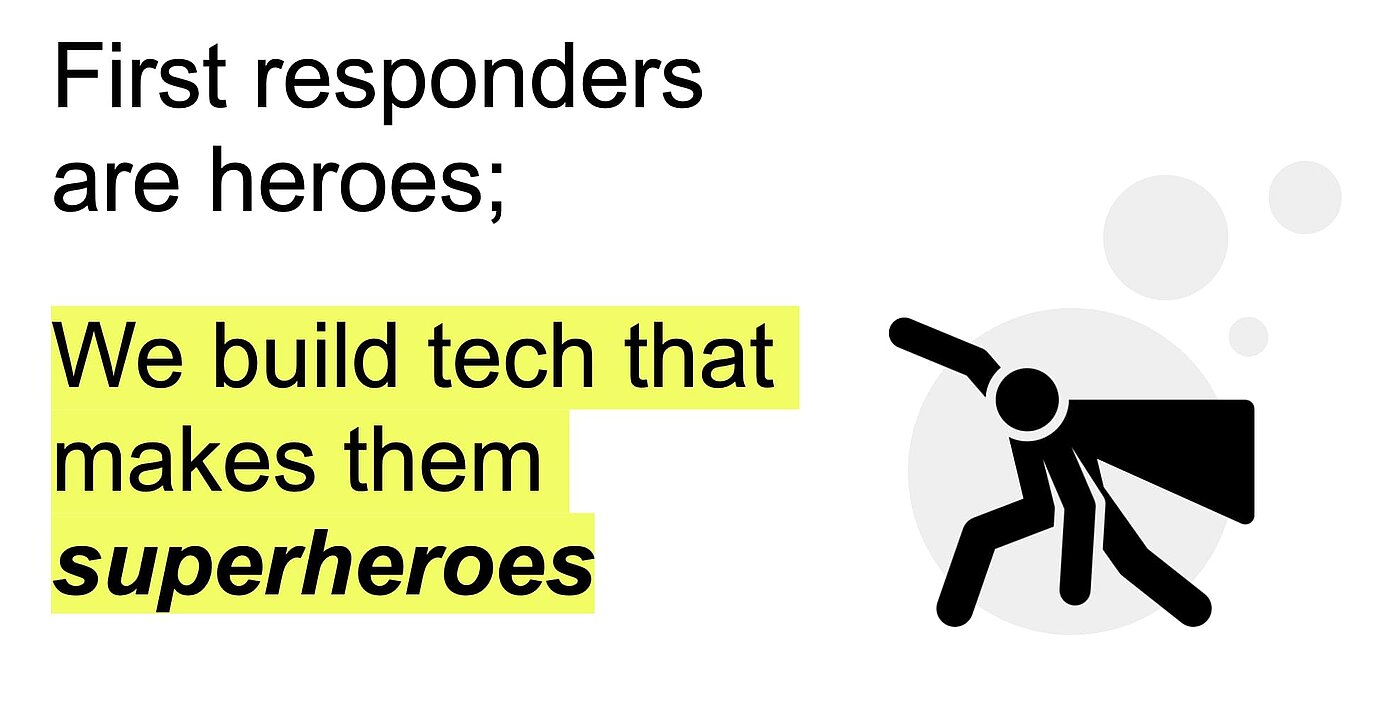 What do you find important about work?
The feeling of adventure! It's so much fun and you learn so much. From finance to HR and from tech to soft skills. The opportunity to discover all this is great. Of course, it is sometimes very difficult, but it is also very satisfying to turn an idea into an actual product that people use.
What do you want to do in the future?
I especially enjoy setting up a startup. My dream is to launch a new startup in a few years and then again. What I am also passionate about is space. So that's why I also set up student team Aster, and who knows, maybe a start-up will emerge. But for now, I'll stick with Myst Works.
"It is very satisfying to turn an idea into an actual product that people use."
What do you think of studying, working and living in Brainport Eindhoven?
I really like it here. It's very dynamic and sometimes things go incredibly smoothly here. There is little hierarchy. Everyone is very accessible and it is nice that everyone speaks English. Everyone is also very helpful. Brainport Eindhoven offers many possibilities and there is a lot to do in Eindhoven. The only downside is the weather. But I am - I think - the biggest fan of Eindhoven.
What else would you like to tell students in Brainport Eindhoven?
If you want something, try your best to get it. In Eindhoven, you can get all the help you need and you can do whatever you want. Student team Aster is a good example: in Eindhoven, there is no focus on space, but we were still able to set up this student team. If you want something, there's no reason not to.
I also want to say the following: always be critical of everything you do. So you don't always have to accept the status quo and don't be afraid to change things. That's very important. TU/e innovation Space and challenged-based learning support this.