---
Close
Close
WinnerCam: video feedback for all athletes
Video feedback app WinnerCam makes video analysis accessible for all athletes.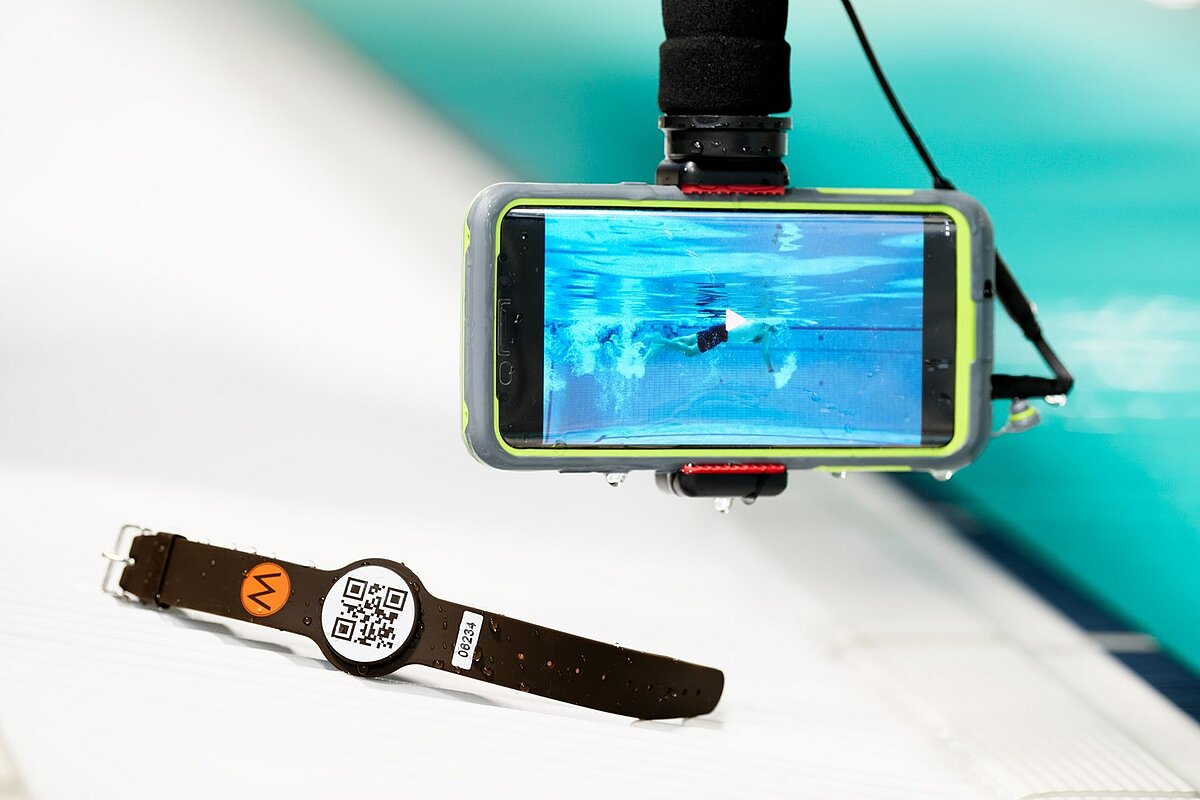 In sport at the highest level, all kinds of technological gadgets and aids are used to analyse and enhance athletic performance. Human movement scientists Sander Schreven and Roald van der Vliet have a wealth of personal experience in this field. In Innosportlab de Tongelreep in Eindhoven, they have worked for many years on perfecting and applying a variety of innovative techniques to make world-class swimmers even better. "But why should this technology be available to somebody like Ranomi Kromowidjojo, but not available to the child that may have the innate talent and ability to become the next Ranomi?", Schreven and van der Vliet asked themselves. As it is not in their nature to simply ask a question without taking action, they started to look for an answer. Roald: "Our aim is not just to improve training in general; we are also entrepreneurs who see opportunities and capitalise on those ideas."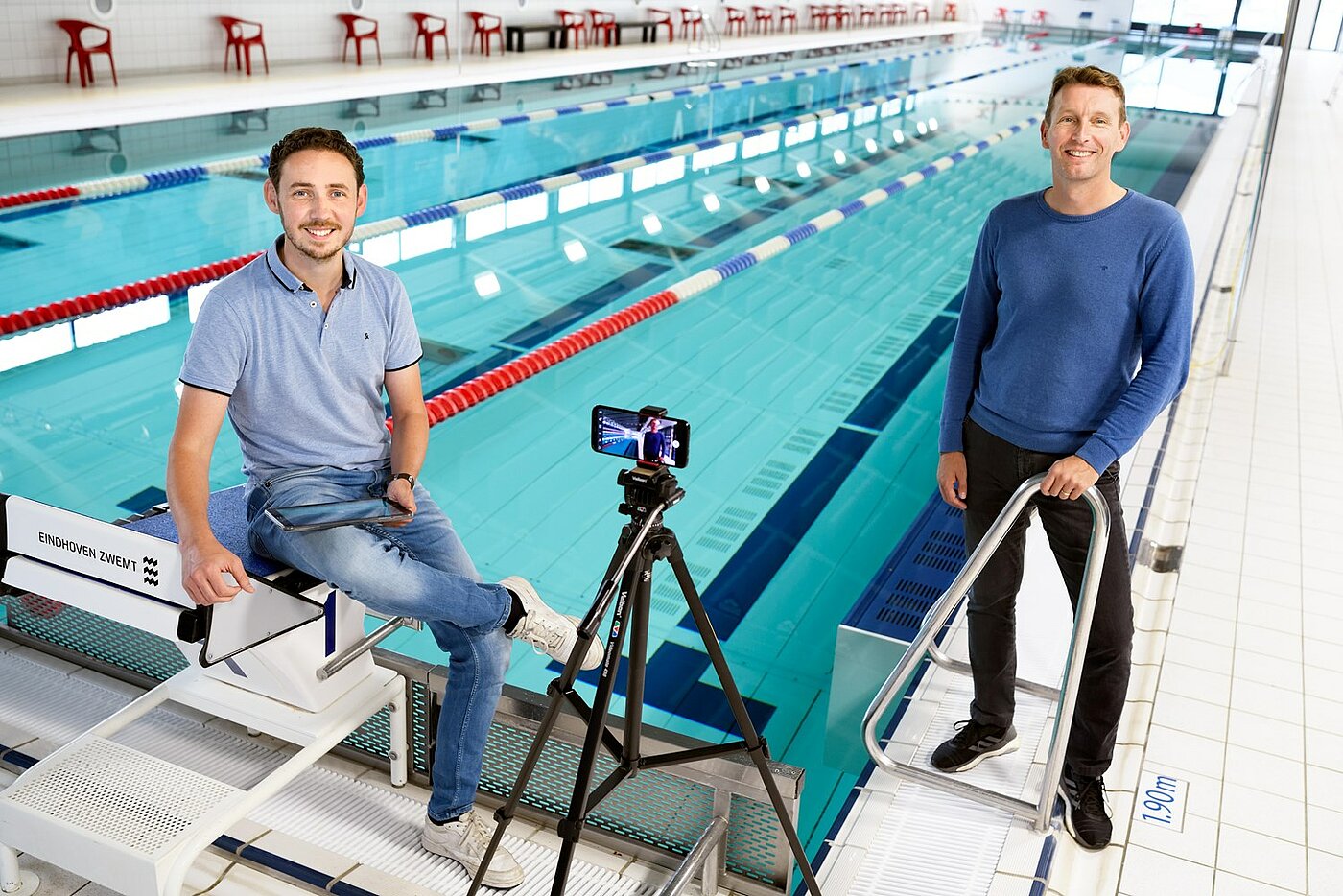 Almost non-existent use of video analysis in recreational sports
Video analysis was a clear opportunity for them. Roald, once a talented swimmer himself, worked as a swimming trainer and coach for many years. At the invitation of Jacco Verhaeren, the internationally respected swimming coach, he was even present at the Summer Olympics of 2012 as a member of the Dutch national team's coaching and support staff. So he knows better than anyone how important it can be for swimmers to see themselves in action on screen. "Swimming is a technical sport", he explains. "Just like gymnastics, tennis or golf. If your technique is not perfect, you will never make it to the top." Even so, the use of video analysis is almost non-existent in recreational sports, even though many systems that do the job are now available. He investigated the reasons for this together with Sander Schreven. The first conclusion was: it's too expensive. And secondly: it's far too much work. Roald: "If you're a trainer looking after a group of twenty or thirty children, filming them all, linking each video to the right child and then sharing that video with the child - preferably with your comments - is an impossible task."
Video immediately available in a personal cloud
The two scientists decided to create a tool that would be both affordable and easy-to-use, and not involve much extra work for the coach. They came up with a video feedback app, which they called WinnerCam. All you need is your smartphone and a personal WinnerCam wristband. The athlete holds his wristband to the telephone, you start the recording and the video is available in your personal cloud immediately afterwards: in the athlete's account and in the coach's account. The latter can draw lines, measure angles and add an audio commentary if he wishes. It took two years to develop a marketable product. The greatest challenge: delivering as much added value as possible on a limited budget. "You can carry on developing endlessly, if you want", says Sander who is the most technical of the two. "We are regularly asked: why isn't there a button for A or B yet? Why isn't that feature available yet? But if the app becomes too expensive, people will not buy it. So we had to make choices: what are the key features? What is truly indispensable? Because we both work in the world of sports, we had a good picture of what was needed. Our strategy was to create something that coaches would want to use and then develop the product further as the money came in."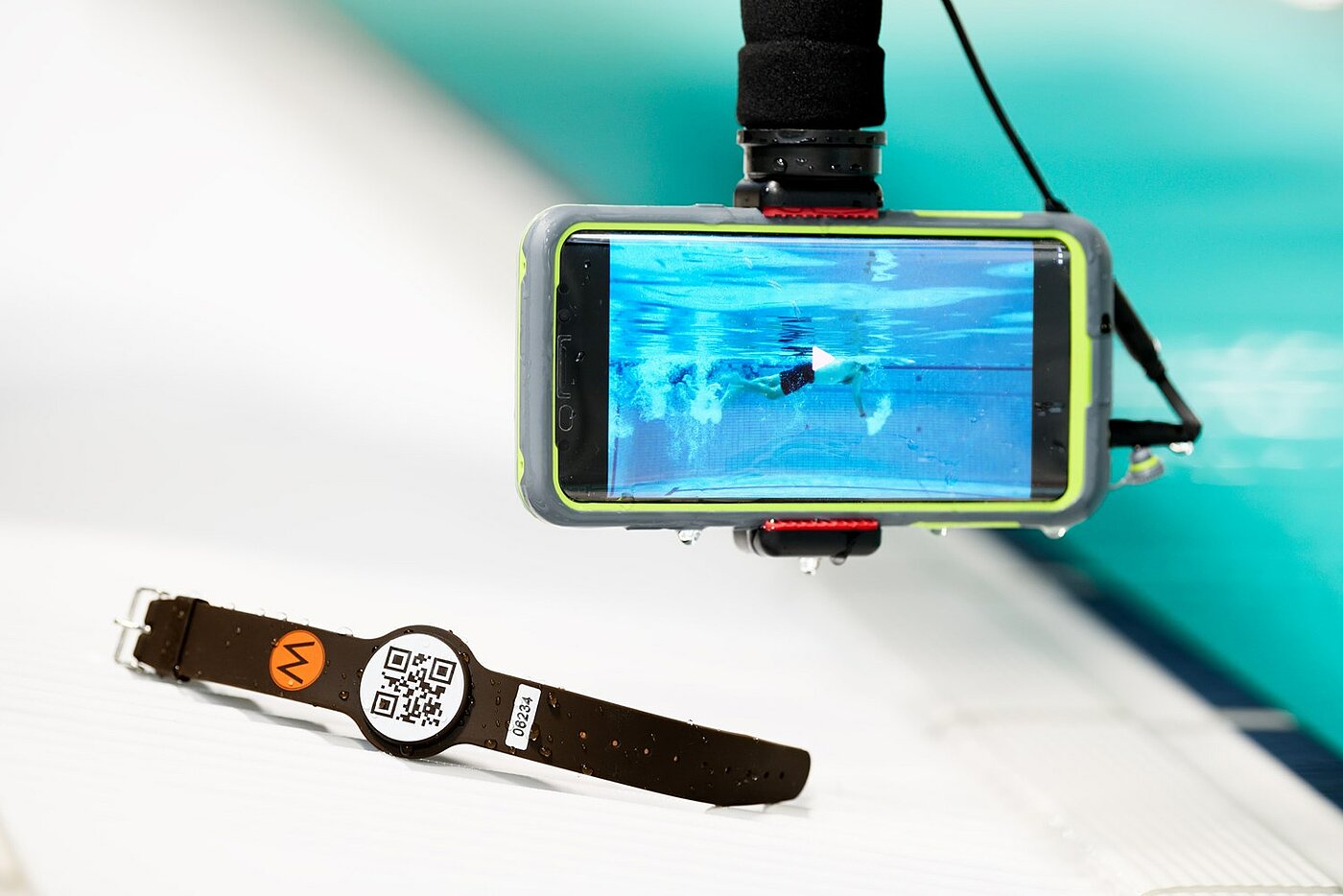 Thinking ahead
As experienced entrepreneurs, they both continually considered the marketability of their product during the development process. For example, the wristband – which the athlete has to buy himself - needed to be kept below a certain price point. It's the seemingly simple things like this that take a lot of time. Sander: "You can't expect to get everything right first time." They employed a professional programmer to handle software development, however it was Sander who developed the underlying platform. This was another area where the two entrepreneurs thought ahead. "We wanted to sell the product internationally", says Roald, "so we included international invoicing from the start. When you pay online, the system automatically creates an invoice showing the VAT rate that is applicable in your country. The system also tells us when and how much VAT we have to pay in 40 countries."
In early 2019, Schreven and Van der Vliet launched WinnerCam on the market. They focused on the world of swimming first. After all, they are known in this sector and have a large network among swimmers and coaches. Bastiaan Lijesen, a former Dutch swimming champion and record holder in the 50 metres backstroke discipline, was recruited to promote the product. After swimming, they turned their attention to gymnastics and tennis.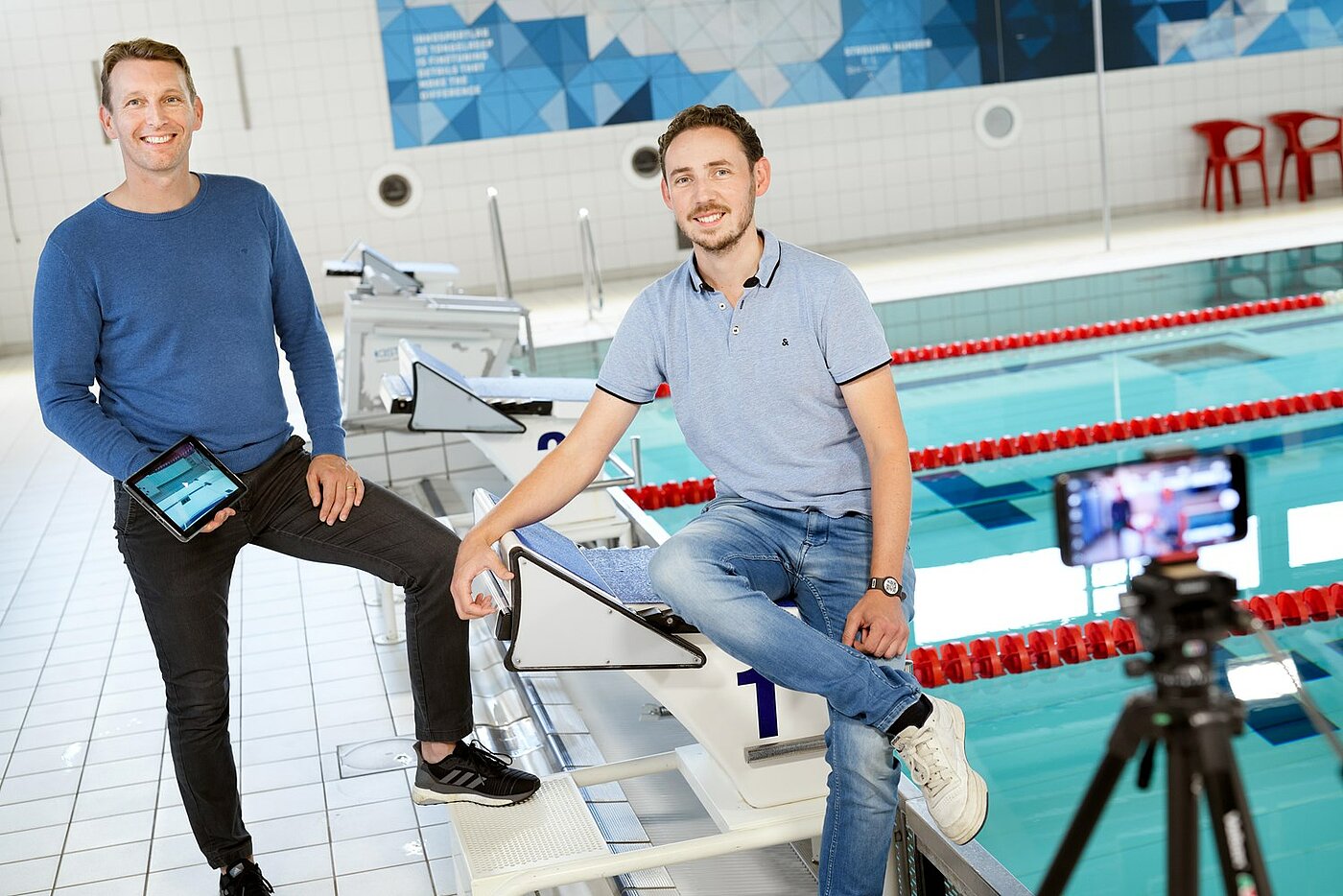 The right training conditions for every athlete
"Developing a good product for a particular sport wasn't really that difficult for us", says Roald looking back. "The large team of very smart people around us at Innosportlab (editor: Roald's brainchild) helped us enormously. The sports sector, commercial businesses and scientists all collaborate here to create a healthy return: a good performance in terms of medals, but also new scientific knowledge and economic profit."

The recreational market is particularly difficult, in his opinion. "Most coaches active in recreational sports have yet to be convinced of the value of video feedback. One of the reasons for this is that we mainly focus on the social value of sport in the Netherlands. It's all about participation, about vitality. That is obviously very important, however many people also want to develop their talent as far as humanly possible - they want to excel. If they didn't, they wouldn't hire a coach. So we still have a lot of missionary work to do. Our vision is: the right training conditions for every athlete. And video feedback is part of that vision." And what is the most accessible way of achieving this? WinnerCam, of course!